Boston Public Market Finally Breaks Ground
As an admitted 'foodie,' Governor Deval Patrick couldn't be more excited.
---
Governor Deval Patrick and Mayor Marty Walsh were on hand at City Hall Plaza on Thursday as the long-planned Boston Public Market finally broke ground. The new permanent indoor public food market will house over 40 vendors selling locally produced items such as farm fresh produce, meat, cheese, seafood, flowers, and an assortment of specialty and prepared foods.
"This is a day two-plus decades in the making," said Walsh. "This market is going to be a showcase for the city of Boston. It's step away from the Greenway, Freedom Trail, North End, and Faneuil Hall, where constant foot traffic from tourists and employees all will come by every single day. It shouldn't have taken 13 years."
The 28,000-square-foot market, located on the Rose Fitzgerald Kennedy Greenway directly above the Haymarket MBTA station, is officially slated to open in the summer 2015. The new institution was funded through a public-private partnership between the the Boston Public Market Association, the Commonwealth of Massachusetts, individual contributors, and several leading philanthropic organizations.
"I am not going to call attention to the fact that this project that was supposed to have been opened before I left office, is not going to be open before I leave office," said Governor Patrick. "But I'll be around and with the help of the private sector, I'll be able to buy even more food. And I'm a foodie, so I'm looking forward to using the Boston Public Market."
Despite the caustic remarks regarding the Market's prolonged inception, there was also a few tears as vendors like Jared Auerbach from Red's Best seafood talked about the battle to make the permanent market a reality. But all the suppliers, organizers, and public figures were quick to point out the eventual benefits, which will far surpass that of a regular grocery store or farmer's market—including a 3,000-square-foot community kitchen offering free cooking classes, fitness activities, nutrition education, and activities for children.
"The Boston Public Market is for everybody," said Patrick. "Make it a place where everybody feels welcome and comfortable and encouraged; where everyone can partake in the magic that farmers do everyday. They don't think of it as magical, but it's an extraordinary thing to coax the earth to yield the bounty it does. And then to have access to it in a world class city like this one… Making it for everyone will not only make it interesting, but important too."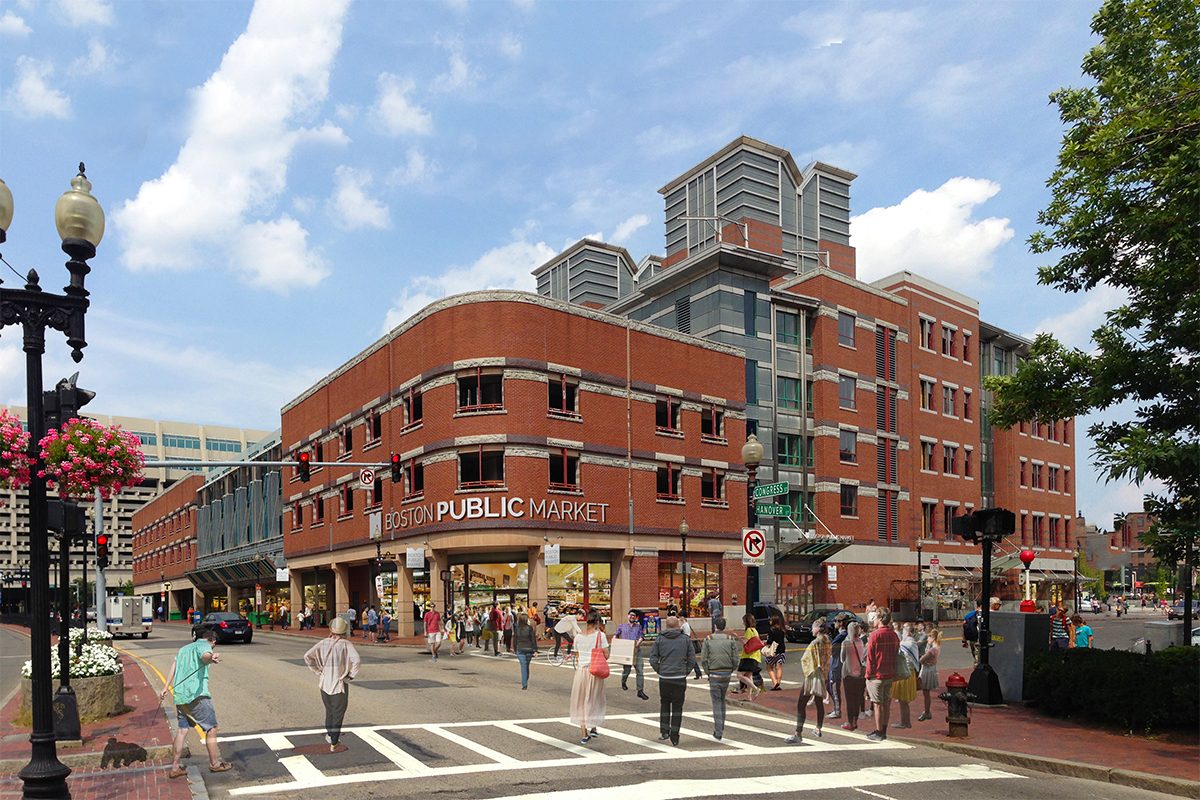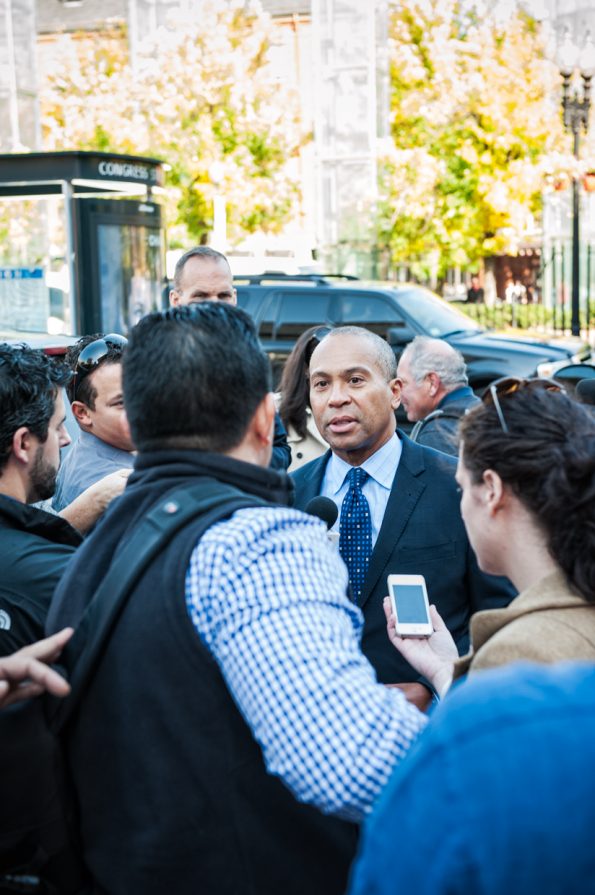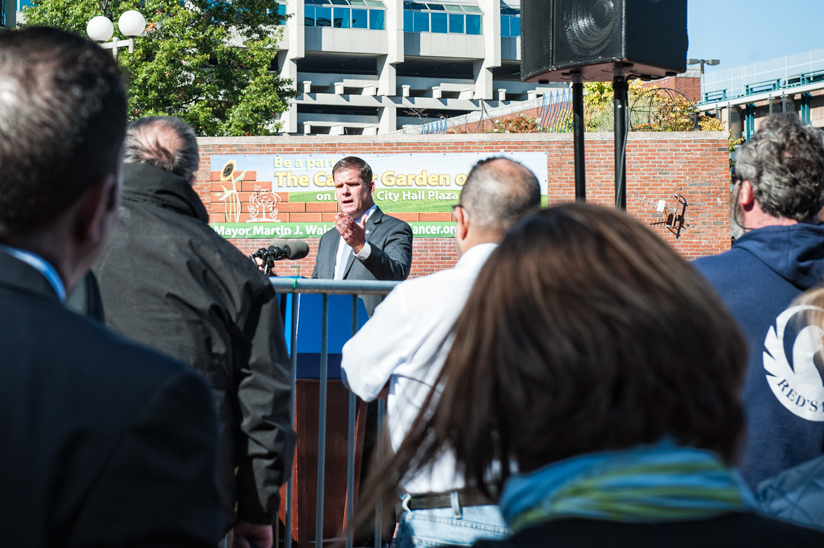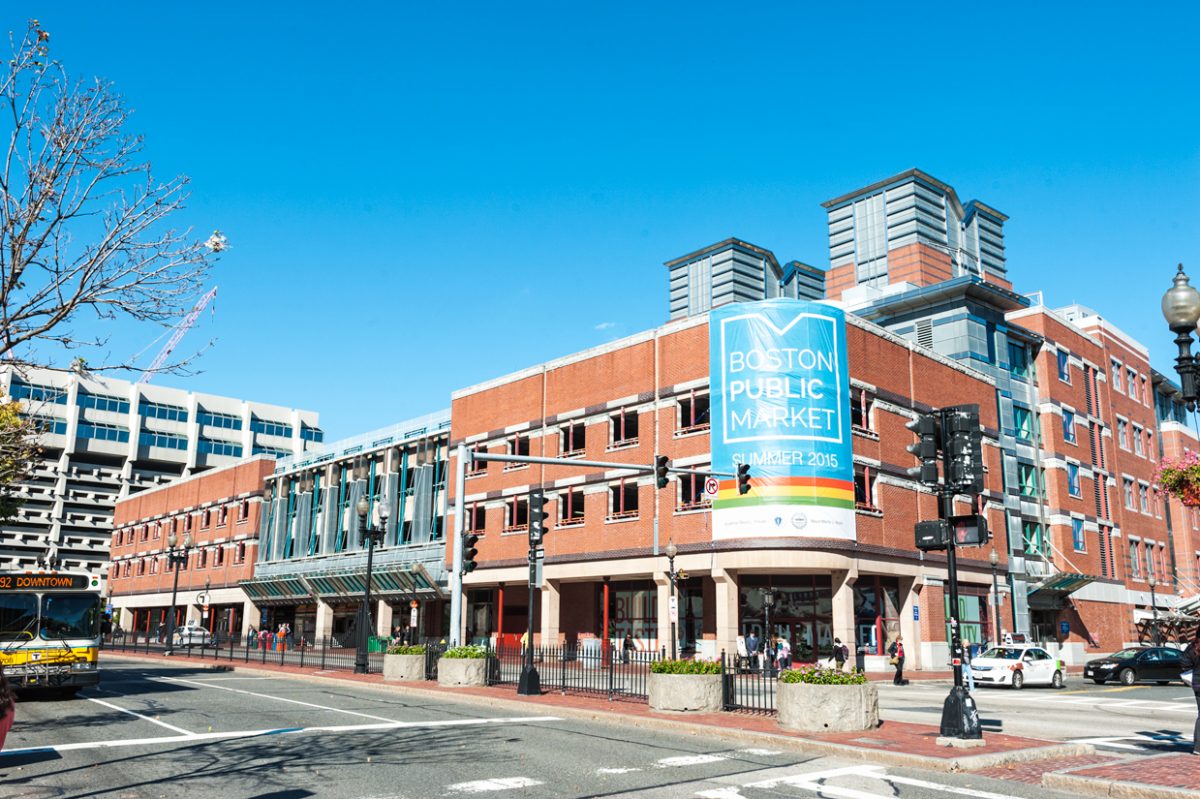 ---