Take a Look Inside Union Square Donuts' New Location
With a more efficient kitchen, expect savory offerings, an expanded menu, and even new satellite locations.
---
Union Square Donuts owner Josh Danoff wants you to know that those days of walking back to your car, crestfallen because they were sold out of maple bacon, Boston cream, and just about every trace of sugar and fried dough, four hours before they officially "close"—well, those days are over.
On the morning of October 16, Danoff and his partner, Heather Schmidt, will open their new, more efficient iteration of Union Square Donuts at 20 Bow Street in Union Square. So why bother to move only two doors down from their previous address? Try a fully equipped professional kitchen twice the size of their former production space. At over 700-square-feet, and with tools like an actual convection oven, Union Square Donuts will have the capacity to double production, which will allow them to provide product to area farmer's markets, take part in more restaurant pop-ups, and even open up future satellite locations.
"Up until this location, our kitchens were all shared spaces," Danoff says. "We were having to take our product, methods, and the way we operate our business, and fit it into an existing space—a space intended for something other than producing doughnuts. It'll take us a little bit of time to get used to the new space, we're still hand-rolling and hand-shaping everything, so it's still a very labor intensive process, but we're hoping to increase production by 50 percent within the couple of months. That's going to be the most immediate change."
In addition, Union Square will be rolling out a larger menu with doughnuts like their new lemon glaze, apple cider, and raspberry jam-filled. Danoff says you can expect to see cinnamon buns, coffee rolls, and "higher end pastries" such as brioche and croissants. And finally, this November they'll be debuting savory doughnuts such as a bacon-cheddar-sage and a spinach-feta-red onion, which will also be available as components on a new breakfast sandwich menu.
The interior of the new 1,350-square-foot space includes seating for up to 15 guests. All of the tables and benches were constructed from reclaimed lumber, the walls are lined with planed and stripped pallets, and the sprawling counter is made from poured concrete. Below, you can take a look inside:
---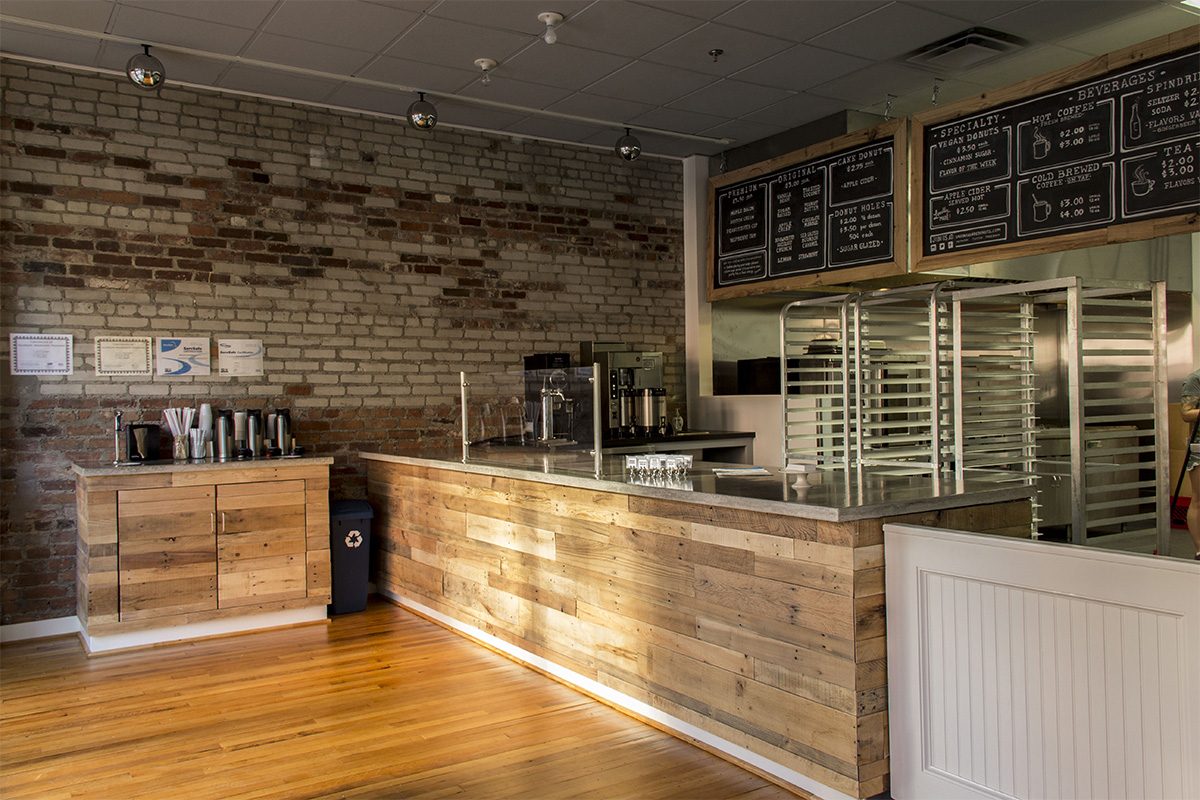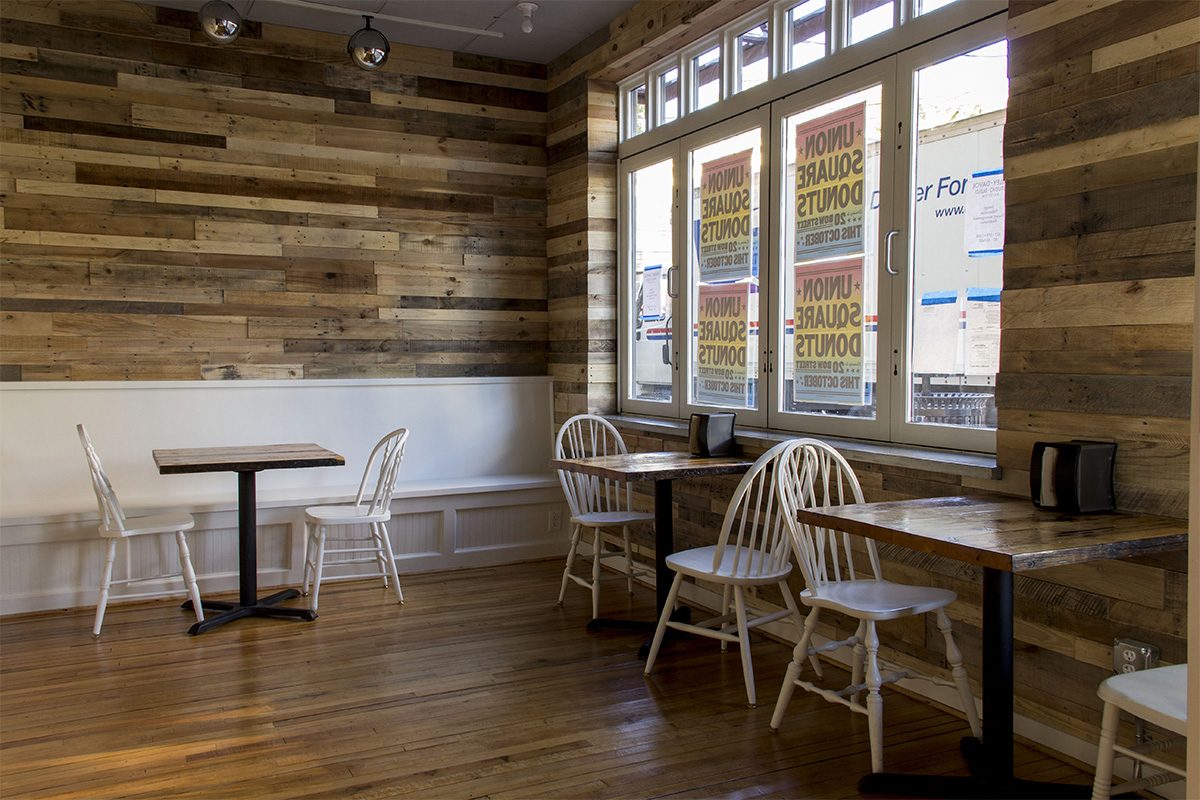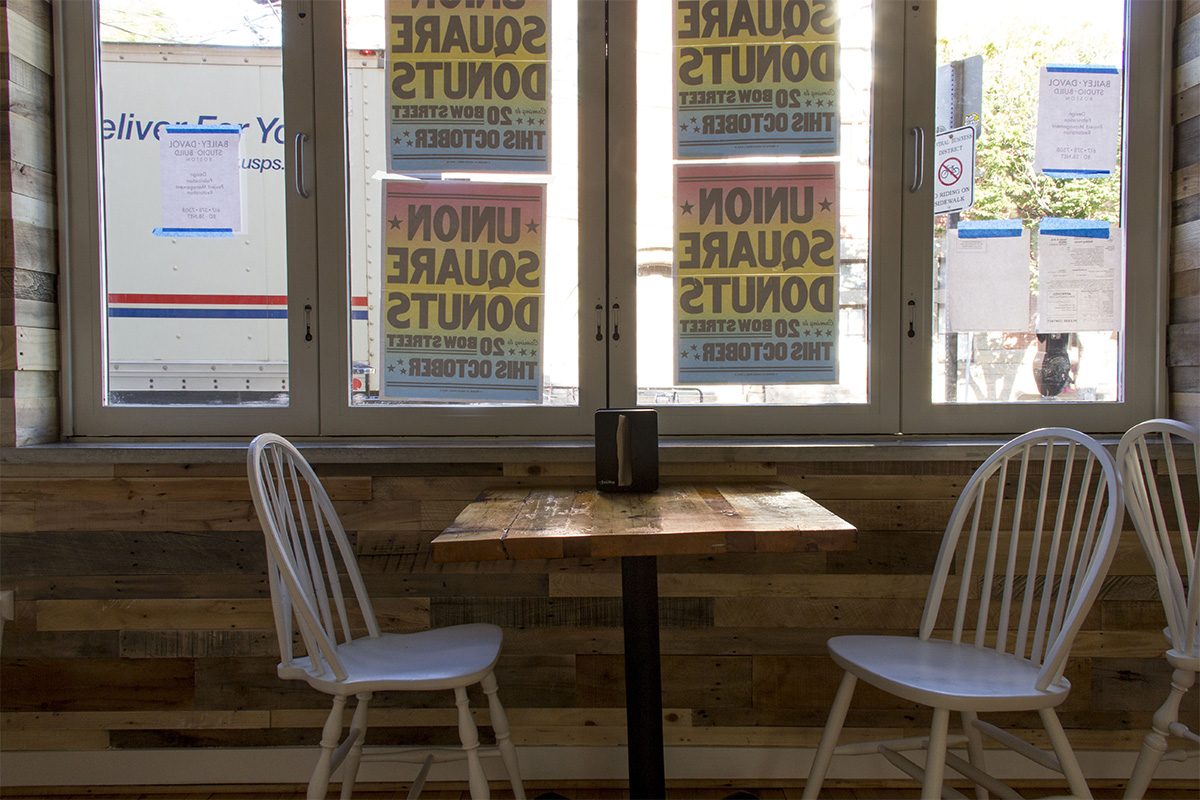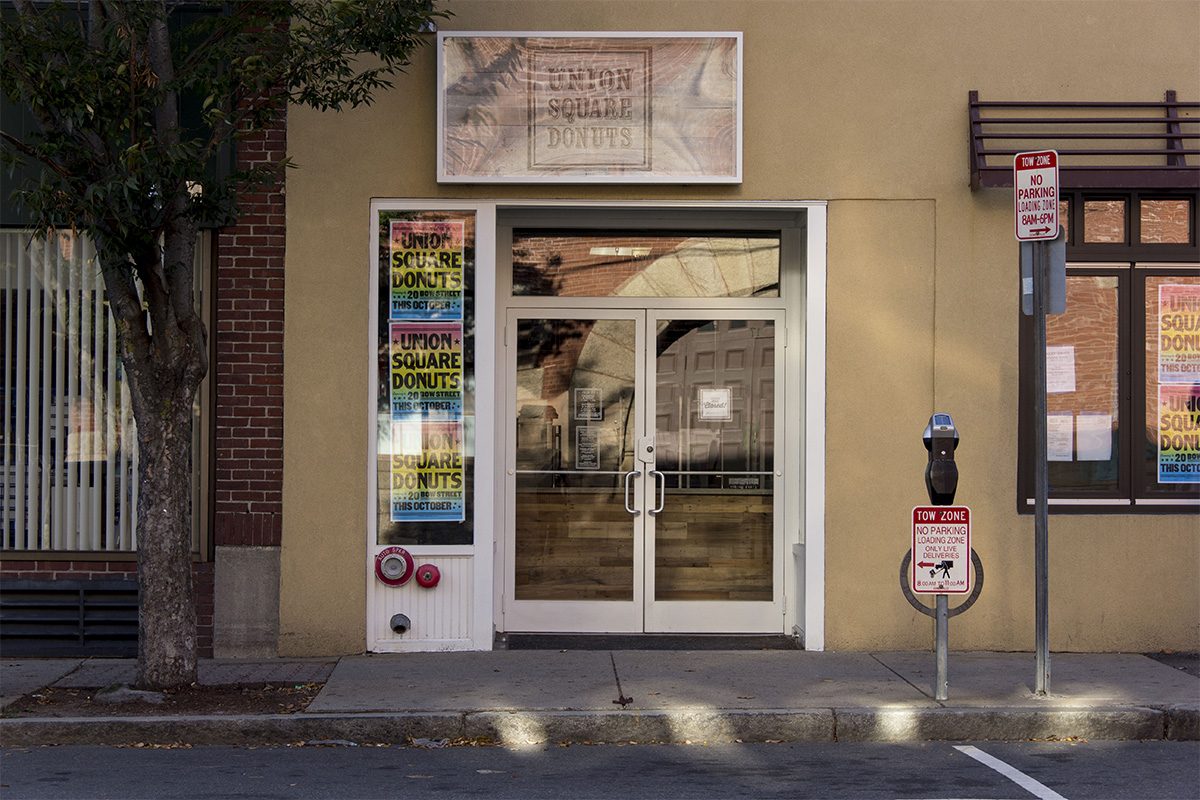 20 Bow St., Somerville; 617-209-2257 or unionsquaredonuts.com.
---