The Story Behind Liquid Art House's Pampered, Spit-Roasted Chickens
Meet Lulu, the designer French rotisserie responsible for chef Rachel Klein's luxurious, slow-cooked birds.
---
It's hard not to be wowed by Liquid Art House's design: the circular marble bar with its sprawling mural backdrop, the uniform burgundy booths, the rotating selection of art for sale. That's not even mentioning the ornate centerpiece of the restaurant, a LU Murano chandelier made from hand-blown Venetian glass, coiling from the ceiling like a set of purple scorpion appendages.
But when you talk to chef Rachel Klein, it's obvious that those glitzy flourishes don't hold a candle to the kitchen's most treasured accessory: a custom cherry red rotisserie from French stalwart Rotisol. In fact, the hulking chrome oven—the only commercial version of its kind in Boston—has become such a bastion of the restaurant's identity that the staff has even given it a pet name, "Lulu."
"Late one night, we were all sitting around and someone said, 'You know what, we should name her,'" Klein says. "The Italian chandelier is actually named LU, so we made the rotisserie a woman and named her Lulu, since she is French. Plus we thought the name needed to be a little bit provocative, old school, and flirty. And we just really liked that name."
After having made the decision to leave her longtime post at the Mandarin Oriental, Klein took an impromptu trip to New York. It was there, while dining at Chad Brauze's Rotisserie Georgette, that she found the inspiration for her serious rotisserie focus at Liquid Art House. In her newfound zeal, she even called up her new chef de cuisine in Paris, Ensan Wong (also a former colleague of hers at OM in Cambridge), and described her vision. Not only was Wong on board, he spent his remaining days in France scouting the most prominent and pedigreed rotisserie programs in the country.
"Ensan had been living in Paris for six years, so right before he came back to Boston to help me open Liquid Art House, he went on this whole rotisserie eating expedition to research and see what other people were doing," Klein says. "There were a lot of restaurants that were cooking everything ahead of time. He walked in and the rotisseries would be empty. We agreed that we would never do that. At a nice restaurant everything is cooked à la minute and you can't cook that way when you're using a rotisserie. It doesn't work. But we also didn't want to cook everything ahead of time and then just let it sit there and dry out. So timing is our main challenge."
Lulu is now being tasked with spit-roasting milk-fed suckling pigs and whole fish, but the main focus will always be the Green Circle chickens from D'Artagnan, a French heritage breed raised in Pennsylvania. The "pampered" birds, which are fattened on a steady diet of kitchen scraps from Thomas Keller's Per Se, are almost as rare as Klein's prized Rotisol. The free-range, hormone- and antibiotic-free chickens are so exclusive that the chef doesn't even bother with a brine, lest they corrupt the natural flavors of the chicken.
"We don't brine them because we want you to taste the actual chicken, not a marinade," Klein says. "And the flavor changes. Just last week the chicken I ate was extremely nutty. It had a buttery, hazelnut flavor, whereas the week before they tasted very grassy. It depends on what they've been eating. You're not going to notice that unless you're eating it all the time and I literally eat chicken every day. I pull wings off that we're not serving, just to make sure they're being seasoned properly."
So what's next for Liquid Art House and its ambitious rotisserie program? Klein says guests can expect to see all manner of fish, fowl, and game. "We can cook pretty much anything in the rotisserie. We even have the capability of cooking desserts in there."
---
Lulu the Liquid Art House Rotisserie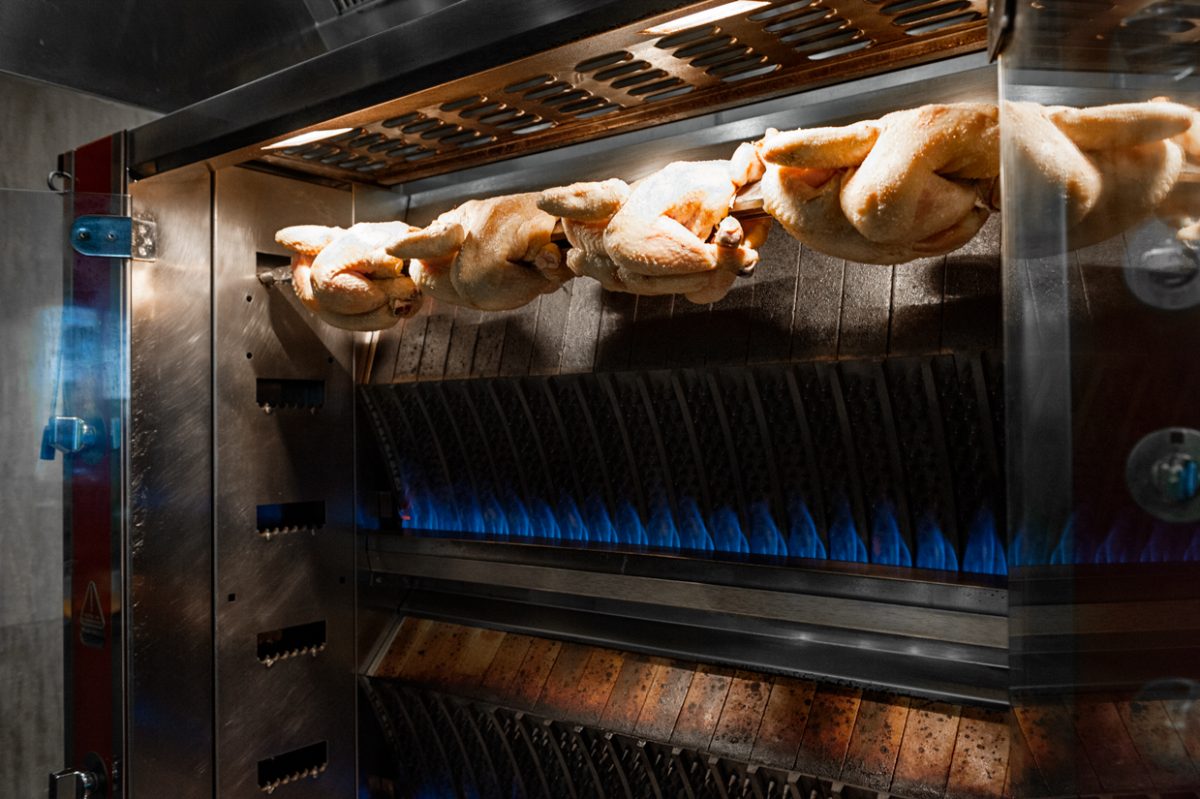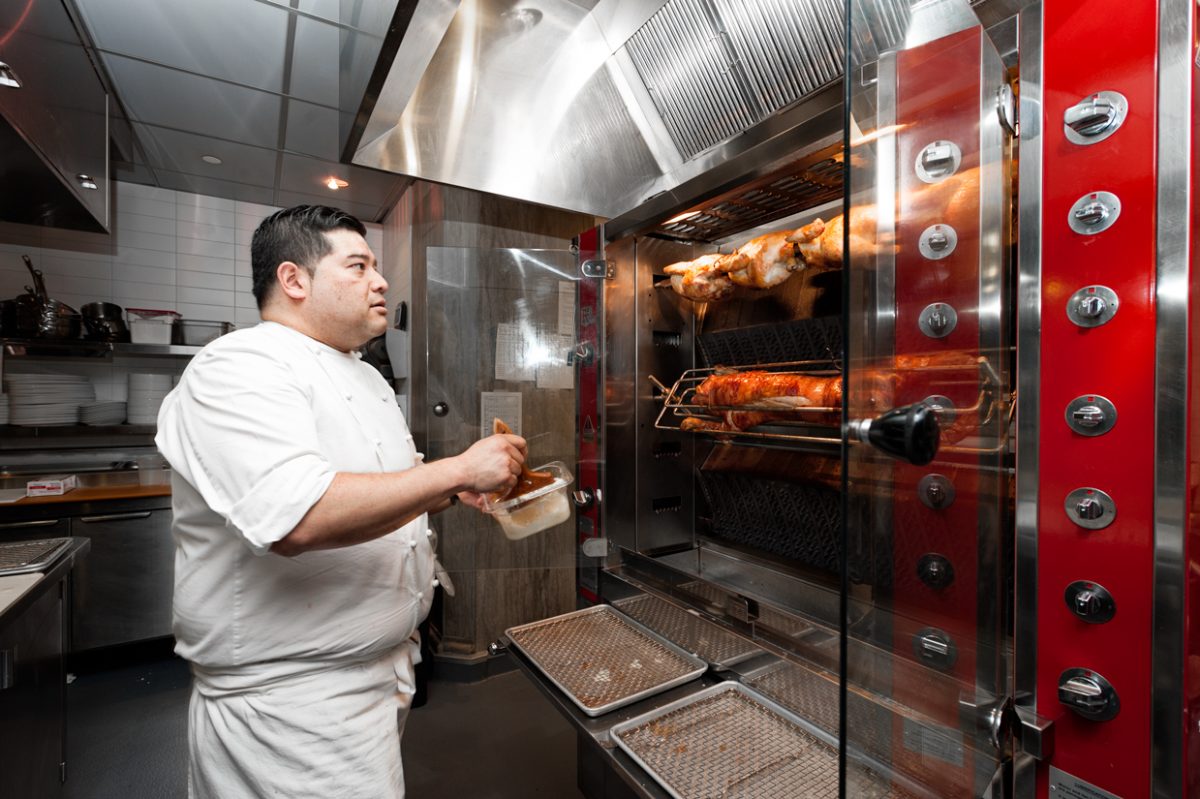 100 Arlington St., Boston; 617-457-8130 or liquidarthouse.com.
---