Best Restaurants in Boston 2014
With additional reporting by Caroline Hatano, Courtney Hollands, Christopher Hughes, Brittany Jasnoff, Corby Kummer, and Janelle Nanos
---
It's been half a decade since we last ranked Boston's best restaurants. And in those five years, our dining landscape has dramatically transformed. To wit, 11 out of the 50 restaurants highlighted in 2009—stalwarts like Rendezvous, Pigalle, Radius, and, most recently, Hamersley's Bistro—have closed. After 137 years, Locke-Ober was shuttered. UpStairs on the Square and Chez Henri departed as well.
But for all that we've lost, we've gained much more. A staggering 29 of the restaurants on our list opened in the past five years; about half of those arrived in the past two. Brought to you by the city's next generation of innovative chefs and restaurateurs, these new venues feel younger and more energetic. Carefully draped tablecloths and fancy stemware are no longer requisites for a fine meal: Nowadays, inventive food and top-notch service can be found at a Sichuan restaurant in Woburn, or a pizza place in the Back Bay. Great dining, in other words, has become our evening's entertainment—Friday, Saturday, and every night of the week.
The sheer number of candidates, however, made compiling a list such as this truly challenging. How to choose, let alone rank, our local restaurants? We began with a carefully researched lineup of more than 100 eateries that had opened before March of this year (six months before publication). Then we ate our way through the city, scoring each establishment's food, service, ambiance, value, beverage programs, and overall "now" factor, with food being the primary focus. Finally, we convened to analyze our experiences—comparing notes, arguing, disagreeing, and at last finding common ground. At the end of the day, it all came down to one thing: going with, quite literally, our gut.
So here it is—our 2014 ranking of Boston's 50 best restaurants, the places that make this city more dynamic, surprising, and delicious than ever before.
---
---
— 1 —
O Ya
9 East St., Boston, 617-654-9900, oyarestaurantboston.com.
Seven years in, dinner at Tim and Nancy Cushman's downtown sashimi bar is still the most fun you can have while parting with a full week's salary. It's laid-back. It's endearingly dorky. Ingredients are impeccable (see: primo wild spot prawns, tubes of lobster leg meat painstakingly pried from the shell), techniques are labor-intensive, and combinations are as imaginative—sesame-chicken-skin nigiri with schmaltz powder; squid-ink soba noodles tangled with torched squid and uni consommé—as they are transporting to eat. Setting the experience apart is the way that it's all presented: in a small, ­welcoming space where you wouldn't be out of place in jeans, with light touches (Carl Douglas's "Kung Fu Fighting" on the speakers; the Comic Sans font on the menu) that proudly defy cool-kid convention. It remains to be seen whether the O Ya team will be able to keep its focus on the jewel of its burgeoning empire once it opens a casual izakaya in the Fenway and additional concepts in New York. For now, though, O Ya remains the city's premier destination to splurge on a multi-course tasting menu—or, for a (slightly) more-affordable snack, an à la carte mini meal at the bar.
Can't-miss dish: Quail egg chawan mushi with uni, trout roe, and soy-maple dashi.
---
— 2 —
Uni
370 Commonwealth Ave., Boston, 617-536-7200, unisashimibar.com.
Everyone rightfully raves about Uni's late-night menu, with its house-made ramen and street-food-inspired snacks like octopus tacos and puffed-rice-topped hot dogs. But you really need to visit Ken Oringer's sleek, subterranean sushi den during prime time, when sashimi chef Tony Messina's ambitious, risk-taking menu combines incongruous ingredients (fat slices of raw tuna with creamy burrata) and cross-cultural flourishes (Spanish lubina accented by North African charmoula and Italian gremolata) to astonishing ­effect. Sit at the sushi ­counter for the full experience—and if you time it just so, you can pad your stomach with an order of tako tacos on the way out.
Can't-miss dish: Spicy tuna tataki with foie gras, raspberry, goat cheese, and black walnut.
---
— 3 —
Ribelle
1665 Beacon St., Brookline, 617-232-2322, ribellebkline.com.
Late this summer, Tim Maslow and his father, Paul, ­dialed back the funkiness of their Watertown restaurant, Strip-T's, focusing instead on gourmet sandwiches and plates of fried chicken. Though we're still coming to terms with the change, the silver lining is that the younger Maslow has now channeled all of his creativity into Ribelle, his edgy one-year-old Washington Square spot. The long, narrow space is packed with young, discerning-of-palate diners ­perusing the ­intriguing drink list (a Laphroaig cocktail or Beaujolais of the day?) and an Italian-leaning menu stacked with dishes that are as good as they are wildly creative (chicken with endive, buttermilk chawan mushi, and poppy seeds; black-bass crudo with fermented sour cherry and sprouted wheat berries). Such spark springs in part from a collaborative mindset, as Maslow constantly workshops new ideas with the restaurant's staff. Team spirit and olive-oil gelato? Count us in.
Can't-miss dish: Pappardelle with Bolognese, lemon, and charred kale.
---
— 4 —
Asta
47 Massachusetts Ave., Boston, 617-585-9575, astaboston.com.
With its blond-wood tables, naturalistic platings, and pull-out silverware drawers, the dining room at Asta seems straight out of the fashionable New Nordic playbook. But don't let appearances fool you—this passion project from chef Alex Crabb and partner Shish Parsigian is truly unique. First, there are the quirky three-, five-, and eight-course set menus, which we suggest ordering while seated at the dining bar by the open kitchen. Then there are the dishes themselves, at once avant-garde and familiar: burnt-onion purée with crisp shreds of duck and cheddar; sweet-and-sour eggplant topped with crushed peanuts; and desserts that riff on classics like tiramisu and apple cake. The restaurant serves only beer and wine, with a focus on geeky French vinos from regions like the Jura and the Loire Valley.
Can't-miss dish: Burnt-onion purée with duck and cheddar.
---
— 5 —
T.W. Food
77 Walden St., Cambridge, 617-864-4745, twfoodrestaurant.com.
This cozy Cambridge bistro has accomplished the impossible: offering forward-thinking dishes (orecchiette with baby octopus and hazelnut–black garlic gremolata; johnnycakes with bacon, ricotta, and beets) in an environment that's calm, even sweet. De rigueur ­communal tables, loud music, and mason jars are nowhere to be found—instead, chef Tim Wiechmann's food is served in a Parisian-style boîte with exposed-brick walls, French-wine-country maps, and attentive servers who happily present amuse-bouches from the kitchen. Add in the city's most glamorous sundae, topped with bitter-­chocolate ganache and chocolate-oat crumble, and you have a spot that's as exciting as it is underrated.
Can't-miss dish: Any of the house-made pastas.
---
— 6 —
Sarma
249 Pearl St., Somerville, 617-764-4464, sarmarestaurant.com.
The Mediterranean small plates at this meze bar from chef Cassie Piuma (formerly of Oleana, which shares an owner in chef Ana Sortun) straddle the line ­between tradition and reinvention, incorporating eclectic ingredients from near and far. Here, dolmades are stuffed with lobster and corn, and warmly spiced lamb köfte are presented in playful slider form. Then there are the plates that are distinctly Piuma's, including dense corn cakes slathered with sweet-salty date butter and goat cheese; and harissa-spiced barbecue duck atop a silky carrot purée. The oft-changing dim-sum-style meze platters floating around the colorful dining room, meanwhile, only add to the ­intrigue, showcasing must-grab items like ultra-crunchy sesame-fried chicken with a tahini remoulade, and uni-topped rice cakes.
Can't-miss dish: Corn cakes with date butter and goat cheese.
For more on Sarma, see Inside the 50.
---
— 7 —
Craigie on Main
853 Main St., Cambridge, 617-497-5511, craigieonmain.com.
Before every restaurant in the city offered a variation on crispy Brussels sprouts, Tony Maws was roasting his in duck fat until nutty, browned, and as addictive as potato chips. Before octopus began popping up on menus everywhere, the chef was charring it on a plancha and marrying the curled tentacles with an earthy black-garlic vinaigrette. And before nose-to-tail cookery spread to gastropubs on every corner, Maws made then-out-there dishes, like his fish-sauce-­coated pigs' tails and confited-and-roasted pig's head with Peking pancakes, some of the most game-changing eats around. New ­innovations continue to emerge from the kitchen, but the menu staples remain as good as ever—a testament to this boisterous, influential bistro's staying power.
Can't-miss dish: Spanish octopus a la plancha.
---
— 8 —
Oleana
134 Hampshire St., Cambridge, 617-661-0505, oleanarestaurant.com.
Once the default answer (along with—sob!—Hamersley's Bistro) to the question "Where should I eat in Boston?" chef Ana Sortun's Cambridge ­landmark seemed in years past to have lost its focus. Recently, however, the Middle Eastern-­Mediterranean restaurant has returned to form, with alluringly spiced dishes like moussaka with tahini and crisp Brussels sprouts; and kohlrabi pancakes topped with peppery labne. Such dishes are best enjoyed, when the weather ­allows, in an outdoor garden that is as enchanting as the food.
Can't-miss dish: Sultan's Delight (tamarind-glazed beef with eggplant and pine-nut purée).
---
— 9 —
Menton
354 Congress St., Boston, 617-737-0099, mentonboston.com.
We may no longer require white tablecloths and doting, formal service for a celebratory meal, but there are times when such unsubtle signifiers of luxury are welcome—and it's on these occasions that we book a table at Barbara Lynch's ­ambitious temple to extravagance. Here, a meal opens with petite, honey-drenched croissants and closes with a glass goblet of multi-hued, thimble-size macarons; the cheese cart looks like it could sleep six; and a trip to the gilded bathroom feels like a mini spa vacation. Under recently installed chef de cuisine Scott Jones, dishes are refined yet gutsy—think: pan-seared salmon accessorized with veal bacon, bone-marrow-soaked croutons, and baby-octopus tentacles; and lumps of peekytoe crab fanned out next to hiramasa, lardo, and dollops of crab-and-tomato aioli. If you opt out of the wine pairings, servers will eagerly guide you to one of the many values (a bargain Muskateller, perhaps?) on Cat Silirie's novel list.
Can't-miss dish: Pan-seared salmon with veal bacon and bone-marrow croutons.
For more on Menton, see Inside the 50.
---
— 10 —
Coppa
53 Shawmut Ave., Boston, 617-391-0902,
coppaboston.com.
When Ken Oringer and Jamie Bissonnette decided to open an outpost of Coppa's sister restaurant, Toro, in New York, many fretted over how their Boston darlings would fare. The answer? They're both doing great—and in the case of Coppa, with the kitchen in the hands of chef de cuisine Meghann Ward, we might argue that the intimate enoteca has never been better. Beyond the regular roster of impeccable charcuterie, blistery pizzas, and bold vegetables, find exciting specials like briny gemelli con vongole (spiral pasta with uni, clams, and prosciutto) and crackly skinned bass collar with greens. All of it, of course, pairs wonderfully with a swig of Lambrusco—which is offered by the glass and the bottle.
Can't-miss dish: Wood-oven-charred cauliflower head with manchego and bagna cauda.
---
---
— 11 —
Alden & Harlow
40 Brattle St., Cambridge, 617-864-2100, aldenharlow.com.
While at the helm of Russell House Tavern, chef Michael Scelfo built a devoted following for his playful, heavy-on-the-pork-­product plates. For his first solo outing across Harvard Square, Scelfo has traded in some of the fatback and pig's head for broccoli and squash, but he's still packing the produce with plenty of assertive, rich flavors (Thai-chili-infused brown butter dresses a pumpkin salad; cheese and cashew crumble tops grill-charred broccoli). Agenda-s­etting cocktails incorporating everything from salted beets to fig honey, thoughtful craft-brew and wine lists, and, yes, even a deft hand with pork belly, make this one of the most exciting debuts in recent years.
Can't-miss dish: Broccoli with squash hummus, Montasio cheese, and cashew crumble.
---
— 12 —
Giulia
1682 Massachusetts Ave., Cambridge, 617-441-2800, giuliarestaurant.com.
---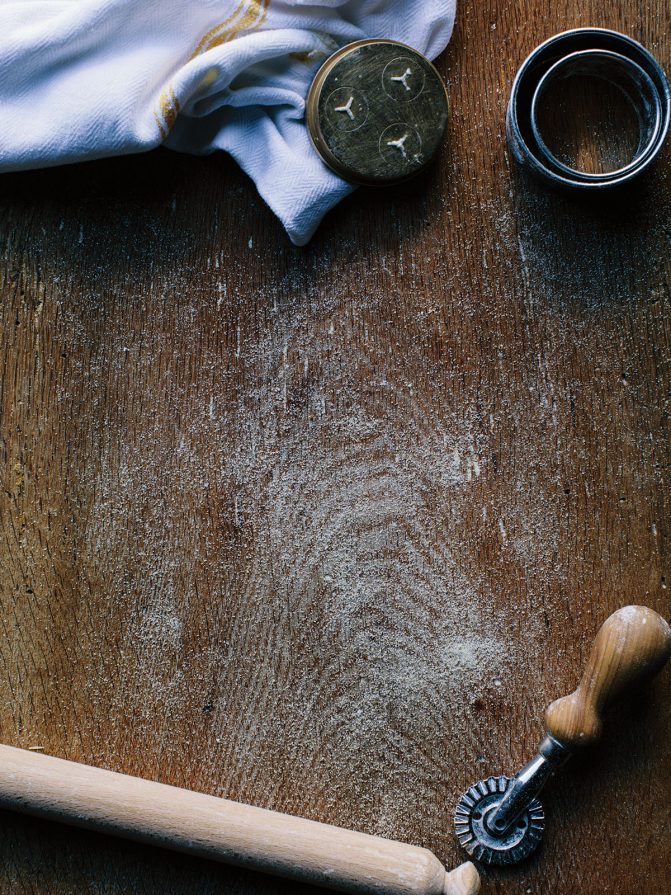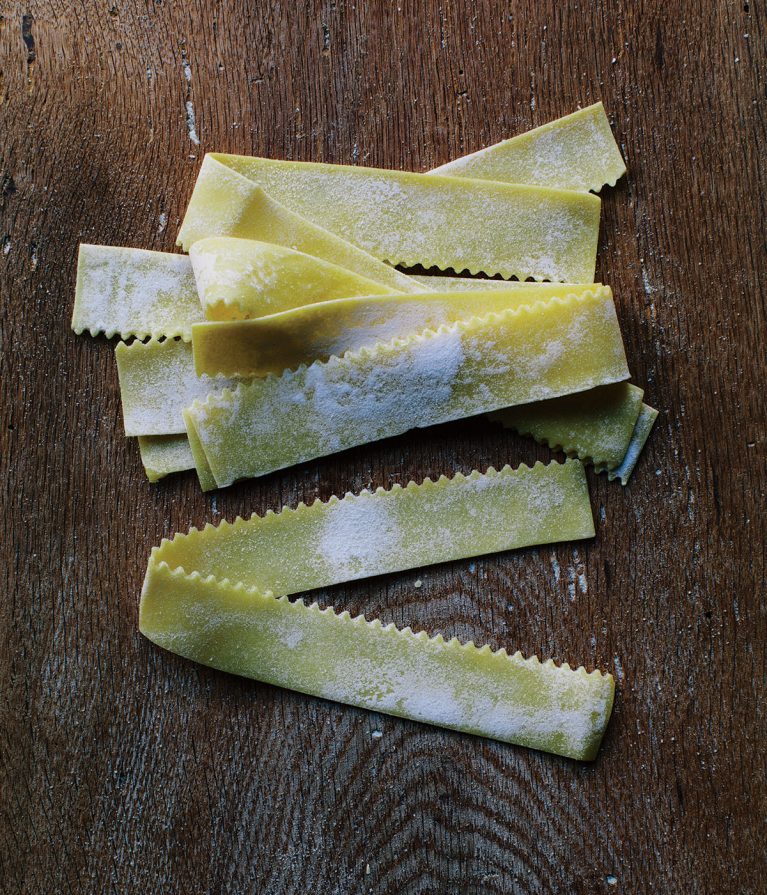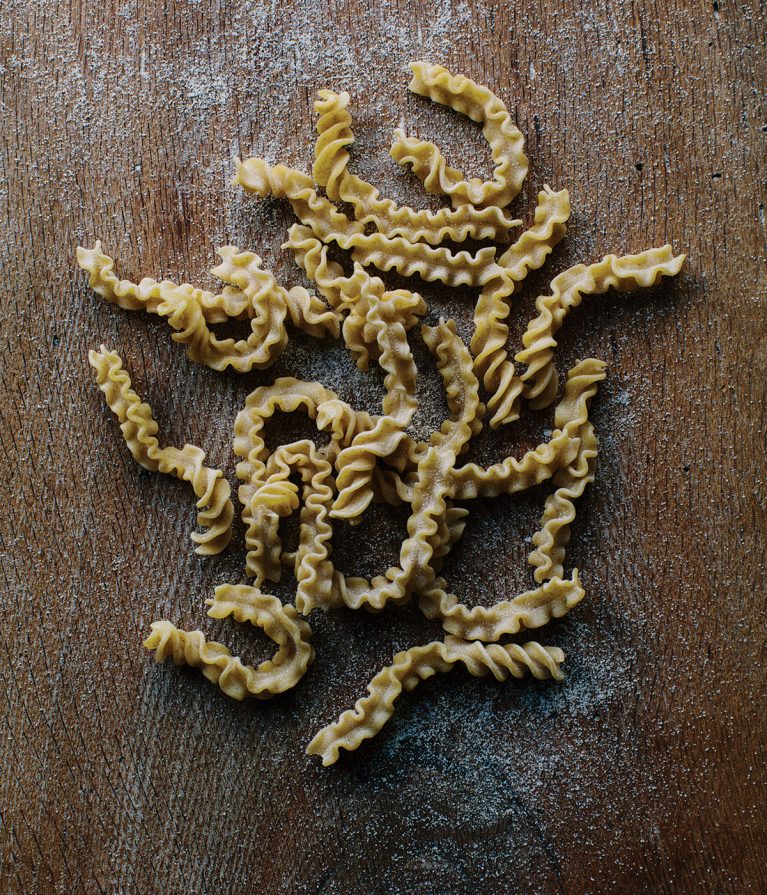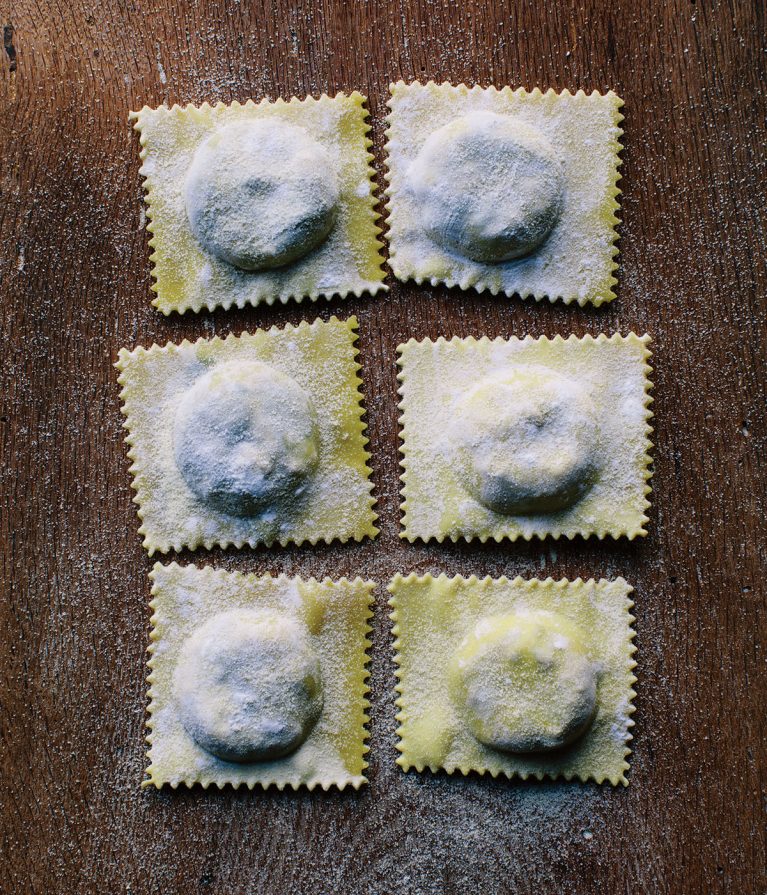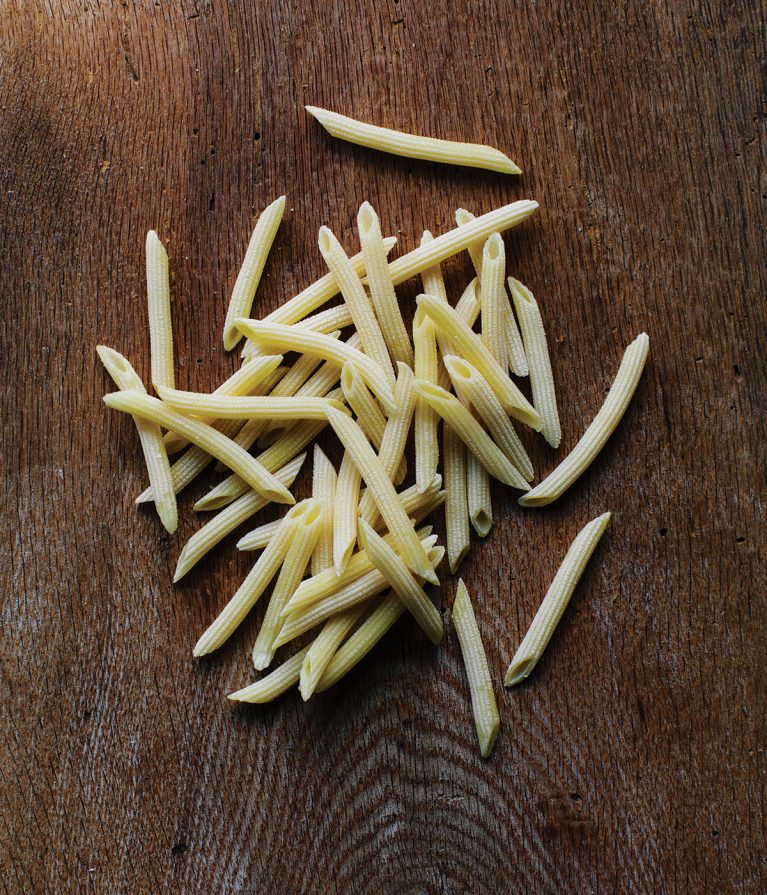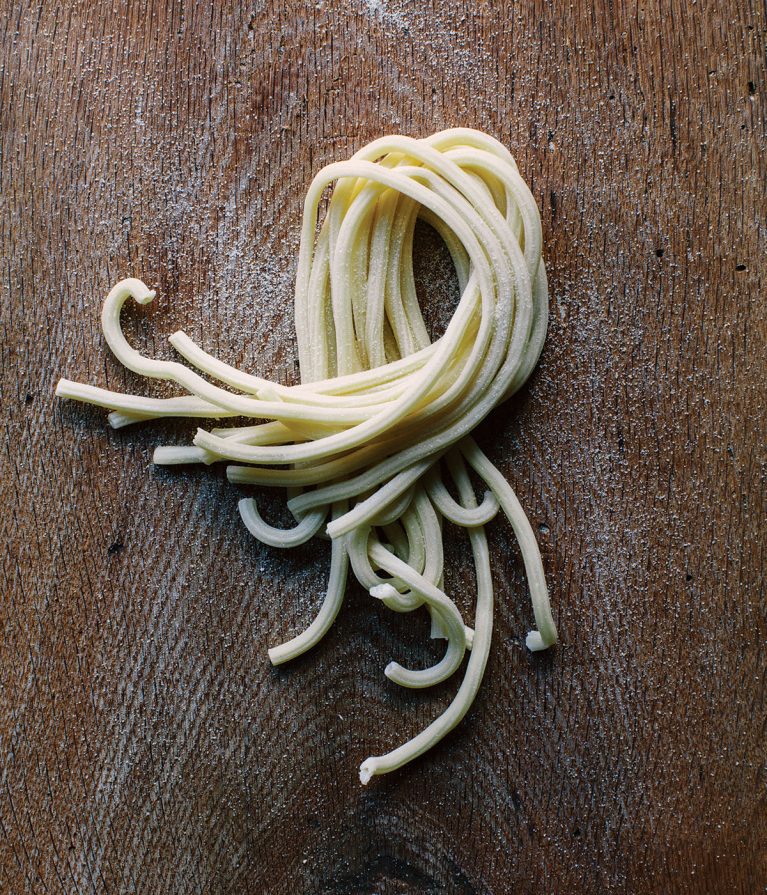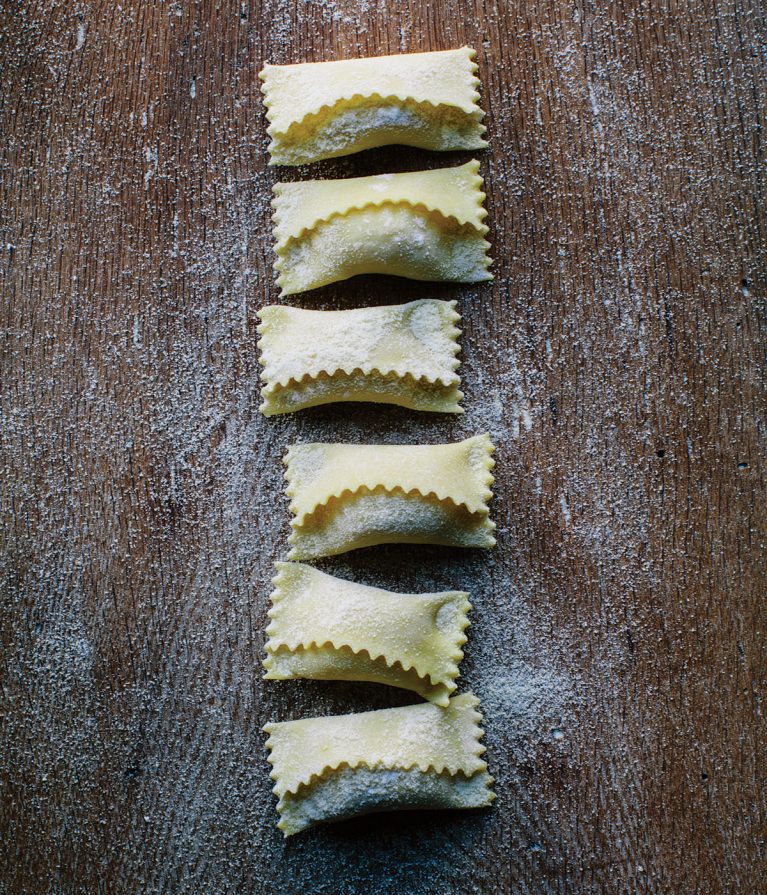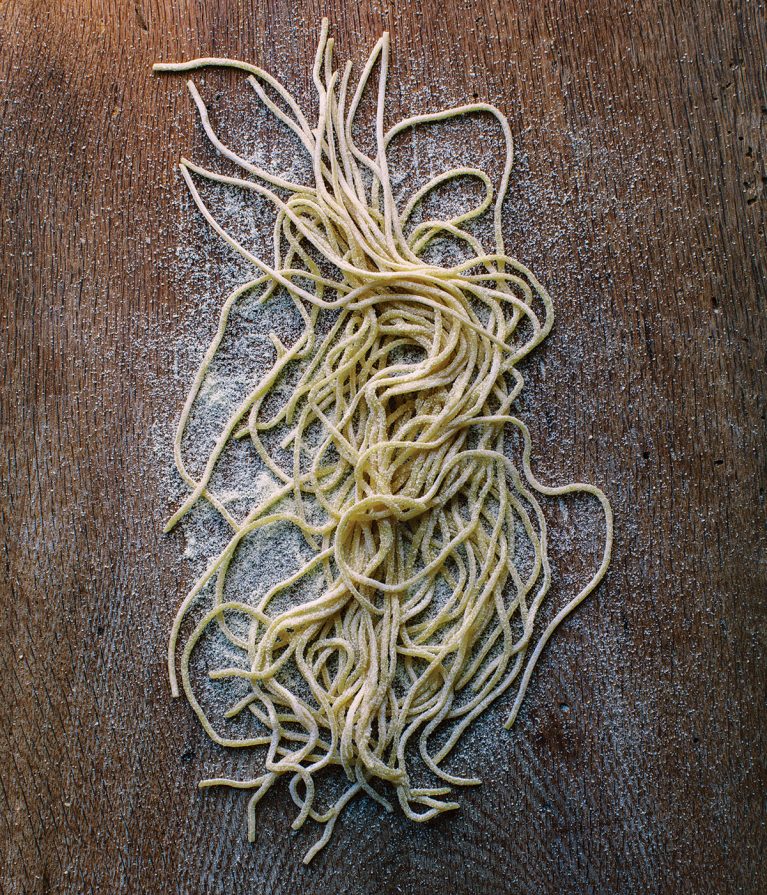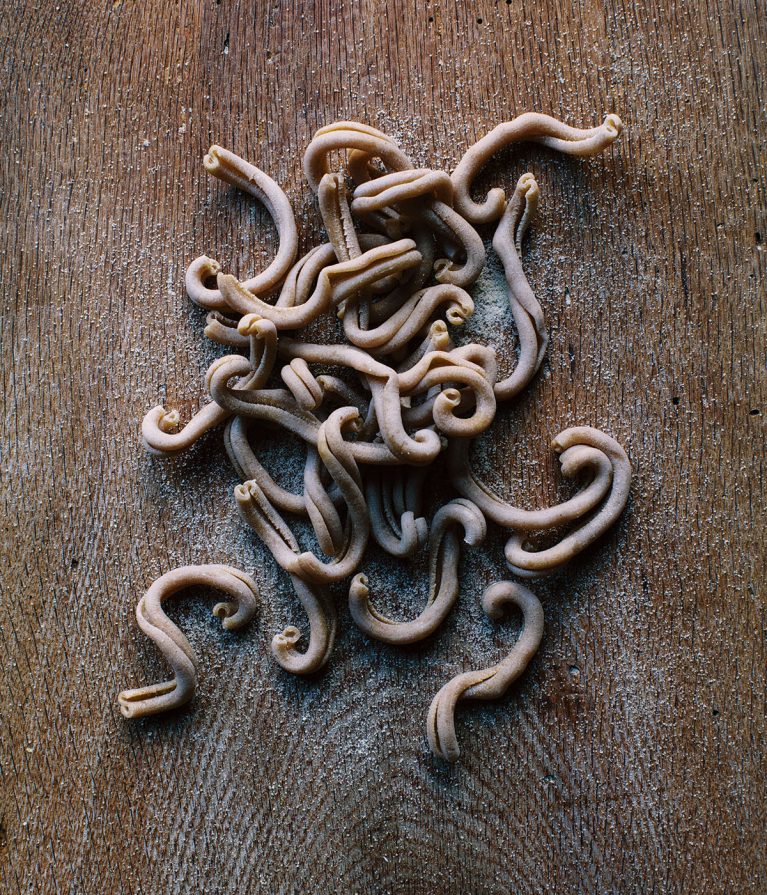 ---
It takes more than al dente strands of pasta (chef Michael ­Pagliarini makes his both by hand and with a high-tech extruder) to create a superlative noodle dish. Here, ribbons of hand-cut pappardelle get tossed with wild boar and black trumpet mushrooms, and ravioli sheets are stuffed with roasted veal breast and sweetbreads. Round out the meal with dishes from the concise list of larger plates and sfizi, including fluffy, buttery semolina cakes with sweet corn and Parmesan.
Can't-miss dish: Warm semolina cakes.
---
— 13 —
Bondir
279A Broadway, Cambridge, 617-661-0009,
bondircambridge.com.
If you think farm-to-table has been reduced to a mere catch phrase, you haven't yet paid a visit to Jason Bond's idiosyncratic Cambridge bistro. Intricately arranged yet homey dishes highlight offbeat agrarian finds like elderberries, muskmelon, and wild arugula, some of which come from Bond's very own Carlisle farm plot, near his larger, also destination-worthy second restaurant, Bondir Concord. But it's incredibly tough to top the magical atmosphere at the narrow Cambridge original, particularly during the winter, when the warmth of the fireplace can be felt throughout the intimate dining room.
Can't-miss dish: Massachusetts beef strip loin with pearl barley, cauliflower, and beurre noisette.
---
— 14 —
Hungry Mother
233 Cardinal Medeiros Ave., Cambridge, 617-499-0090, hungrymothercambridge.com.
A short and sweet menu lets this six-year-old restaurant do what it does best: showcase ­local ingredients from a southern point of view, informed by chef Barry Maiden's Appalachian childhood. Everything, from the gooey, Swiss-topped smoked Wagyu beef tongue on toast to slab pies with bourbon-caramel sauce, is presented with care. This love extends to the homey dining room and the tiny, oft-buzzing bar, which, as it happens, works wonders with a bottle of Campari (try the "Best Buddy," with Rittenhouse rye and Cynar, to see what we mean).
Can't-miss dish: Scallops with country ham and pickled watermelon.
For more on Hungry Mother, see Inside the 50.
---
— 15 —
Neptune Oyster
63 Salem St., Boston, 617-742-3474, neptuneoyster.com.
At this point, we have the Neptune drill down pat: Show up at least an hour in advance, hand over our cell digits, and await the eventual call over a snack and a glass of wine somewhere down the street. This may seem like extreme maneuvering to simply score a bar seat, but trust us: The restaurant's sophisticated seafood dishes (delicate crudo, mounded-high crab cocktail, whole-roasted branzino, and beautifully shucked bivalves) make it all worthwhile.
Can't-miss dish: Buttermilk johnnycake with smoked trout and sturgeon caviar.
---
— 16 —
L'Espalier
774 Boylston St., Boston, 617-262-3023, lespalier.com.
Whole platters of amuse-bouches; a dedicated cheese specialist and a tea sommelier; and a burnished whole duck carved tableside with great pomp and ceremony are just three of the rare extravagances that have made L'Espalier a destination for no-holds-barred dining. Modern flourishes like Maine seaweed and smoked bone marrow on an appetizer of poached oysters; hay-roasted cauliflower paired with roast chicken; and fermented carrot jus plated with a rack of lamb, meanwhile, keep things fresh.
Can't-miss dish: Warmed Wellfleet oysters with smoked-bone-marrow emulsion and Maine seaweed.
---
— 17 —
Island Creek Oyster Bar
500 Commonwealth Ave., Boston, 617-532-5300, islandcreekoysterbar.com.
Four years ago, Duxbury's Island Creek Oysters, restaurateur Garrett Harker, and Lineage chef Jeremy Sewall collaborated to create this stunning reflection of coastal New England—one that swiftly became an anchor of the dining scene. Tuck into elegant dishes like lobster-roe noodles with shreds of braised short rib in the dining room, or soak up the energy of the lounge, where you'll have a front-row seat to both the shucking action and the production of the cocktails, perfectly designed to quench all fried-oyster-slider-induced thirst.
Can't-miss dish: Steamed littleneck clams with bacon, scallion butter, and rosemary-fennel broth.
---
— 18 —
Toro
1704 Washington St., Boston, 617-536-4300, toro-restaurant.com.
For nine years, this electric South End tapas spot has continued to push the boundaries of the Spanish small plate. Menu mainstays like the now-famous aioli-slathered street corn and gambas al ajillo—griddled shrimp in a buttery, chili-scented garlic sauce—are as good as ever, while dishes that stray from the Spanish theme (Thai curried mussels, broccoli with pistachio muhammara) keep us intrigued. Order a mix of both while perusing the extensive sherry list or sipping our new favorite libation: the "Calimocho," a refreshing combination of cola and Spanish red.
Can't-miss dish: Bone marrow with oxtail marmalade and radish salad.
---
— 19 —
Erbaluce
69 Church St., Boston, 617-426-6969, erbaluce-boston.com.
Chef Charles Draghi channels northern Italy at this Bay Village restaurant, executing the difficult-to-achieve simplicity that defines great Italian fare. Witness Draghi's skillful layering of flavors in seasonal dishes like chitarra pasta in a lobster-­coral-infused tomato sauce with sharp, saline house-made bottarga; and orange-glazed veal paired with citrus segments, chili flakes, and grilled fennel. At the cozy bar-side enoteca, small plates like wild-boar meatballs with spicy tomato sauce, Parmesan, and lots of fresh herbs—plus an all-Italian wine list—make for ideal pre-theater dining.
Can't-miss dish: Spaghetti carbonara.
---
— 20 —
West Bridge
One Kendall Sq., Cambridge, 617-945-0221, westbridgerestaurant.com.
Hungry Mother and Area Four may have seeded Kendall Square's reinvention, but the debut of this industrial, rope-and-metal-­accented collaboration from former Aquitaine chef Matthew Gaudet and general manager Alexis Gelburd-Kimler cemented the area's reputation as a white-hot dining spot. Here, it's all about sharing: Small, vegetable-driven plates like sambal-spiked cauliflower and kale with duck confit augment bigger platters of lamb neck with fregola sarda. Cocktails get a dose of produce, too, best evidenced in the beet-infused-mezcal-and-Cynar-based "Third Sound."
Can't-miss dish: Cauliflower with apricot and sambal.
---
---
— 21 —
Clio
370A Commonwealth Ave., Boston, 617-536-7200, cliorestaurant.com.
How to stay relevant for seven years, let alone 17? The trick is to reinvent—something that chef Ken Oringer does exceptionally well at Clio. In 2011, Oringer overhauled the entire restaurant, expanding the bar and banishing the white tablecloths. Lately, he's logged many kitchen hours tweaking the tasting menus, focusing on complex, intricate vegetable dishes and a varied menu structure. At a ­recent meal, chewy, dense sourdough bread, rich goat-butter-braised carrots, and elaborate desserts from pastry chef Monica Glass suggested we have much to look forward to.
Can't-miss dish: Butter-basted lobster with chanterelle mushrooms.
---
— 22 —
Ostra
One Charles St. S., Boston, 617-421-1200, ostraboston.com.
Chef and restaurateur Jamie Mammano has the Midas touch when it comes to designing swanky restaurants with luxe-on-luxe menus to match. Ostra's slick black-and-white interior, dramatic display of the day's fresh catch on ice, and live piano music in the lounge have made his latest effort his best yet, one that ­marries local seafood with celebratory ­opulence. Try the smoked-to-order salmon crudo from a perch at the white-marble bar, or go all in (it's simply the right thing to do) with a multicourse blowout complete with dramatic paella, whole salt-crusted fish, and the meringue-and-lemon-curd "Snow Egg" for dessert.
Can't-miss dish: Seafood paella.
---
— 23 —
No. 9 Park
9 Park St., Boston, 617-742-9991, no9park.com.
Barbara Lynch's empire has spread far and wide since she opened this, her first restaurant, overlooking Boston Common. Nostalgia keeps us returning to the original, with its rarified aura; its signature cocktails, like the crisp, mint-laced "Palmyra"; and that legendary prune-stuffed gnocchi with foie gras, which deserves every single speck of fawning praise it's earned over the years. These days, we prefer a perch at the bar, which offers that same unparalleled view of the park in a more-relaxed environment.
Can't-miss dish: Prune-stuffed gnocchi with foie gras (or any of the seasonal pastas).
---
— 24 —
Spoke
89 Holland St., Somerville, 617-718-9463, spokewinebar.com.
While wine bars typically emphasize the drinks first, food second, this David Square outfit has both on equal (and top-notch) footing. Owner Felisha Foster's eclectic by-the-glass vino list and food-friendly apéritifs set the stage for No. 9 Park alum John DaSilva's creative small plates, which marry elegance with appealing rusticity. This means powerhouse dishes like pan-crisped green-garlic spaetzle tossed with smoked chicken, broccoli rabe, and fontina fonduta; and farro risotto topped with cured egg yolk.
Can't-miss dish: Fried Vermont quail with a cheddar waffle, smoked butter, and maple syrup.
For more on Spoke, see Inside the 50.
---
— 25 —
Sycamore
755 Beacon St., Newton, 617-244-4445, sycamorenewton.com.
All of the hallmarks of a solid neighborhood restaurant—a warm, inviting dining room, farm-fresh salads, and hearty main courses—are here, but with every element ratcheted up several notches. That dining room? A handsome marriage of exposed brick and industrial beams. Those salads and ­entrées? More like roasted heirloom carrots with walnut-miso purée, stunning from-scratch sausages, and hand-rolled pastas from chefs David Punch and Lydia Reichert. And the bar program goes well beyond reliable Manhattans and Negronis: Libations like the "Thirsty Traveler," which features bourbon, white vermouth, and Cynar, could hold their own against expert drinks from the city's highest-brow cocktail dens.
Can't-miss dish: Baba ganoush with grilled flatbread.
---
— 26 —
Rialto
One Bennett St., Cambridge, 617-661-5050, rialto-restaurant.com.
Twenty years ago, Jody Adams redefined luxury dining with the opening of her flagship restaurant in the Charles Hotel. These days, Adams still favors assertive, homey flavors over fussy platings or flashy ingredients: A touch of truffle oil, Parmesan, a squeeze of lemon, and peppery arugula complement a dry-aged sirloin; chilies, saffron, and lobster accent the tomato sauce coating homemade bucatini. An extensive bar menu and Italian-inspired cocktails keep things interesting on weeknights.
Can't-miss dish: Bucatini with lobster, tomatoes, saffron, and chilies.
---
— 27 —
Bergamot
118 Beacon St., Somerville, 617-576-7700, bergamotrestaurant.com.
At this Somerville mainstay, it's $42 for three courses from the full menu all night, every night. But even though the restaurant's nouveau classics are priced for a weeknight, they're special enough for an occasion, especially when coupled with the attentive servers (folding a napkin here, suggesting a lovely Barbera there). For the Tuesday night when you just need a drink, one of the city's most undersung bars can cure what ails you with a gimlet or a "Montenegroni" (Citadelle Reserve gin, Campari, Amaro Montenegro).
Can't-miss dish: The house-made charcuterie board.
---
— 28 —
Steel & Rye
95 Eliot St., Milton, 617-690-2787, steelandrye.com.
Chef Chris Parsons's 7,000-square-foot follow-up to the revered, now closed Parsons Table proves that it's possible to be both populist and polished. Beyond boasting one of the most attractive interiors in town (see page 116 for more), this Milton eatery goes above and beyond when it comes to libations, with a beer and cocktail list overseen by Craigie on Main vet Ted Gallagher. The menu, meanwhile, focuses on rustic crowd-­pleasers—crisp-skinned roast chicken; hearty pastas and flatbreads; and snacks like fried olives arranged neatly over black-pepper cream cheese.
Can't-miss dish: Bucatini with lobster and smoked pork broth.
For more on Steel & Rye, see Inside the 50.
---
— 29 —
B&G Oysters
550 Tremont St., Boston, 617-423-0550, bandgoysters.com.
When Barbara Lynch opened B&G in 2003, she pioneered the idea of presenting local, fresh ­bivalves and seafood in a hip, bar-centered environment. While many have since followed her lead, B & G remains an essential part of the dining conversation, particularly when considered from beneath a string of lights on the subterranean patio, with plates of seafood-laced pastas, thoughtful salads, and overflowing lobster rolls spread across the table.
Can't-miss dish: Fried oysters with house-made tartar sauce.
---
— 30 —
Grill 23
161 Berkeley St., Boston, 617-542-2255, grill23.com.
With chef Jay Murray at the helm, this is the rare steakhouse that's as enjoyable for the non-steak crowd—with Jonah crab cakes, lobster chowder, and pot roast with egg noodles—as it is for those who seek perfectly seared slabs of beef. The installation of a grand bar area, complete with a dressed-down menu, supports modest snacking and grand feasts in equal measure.
Can't-miss dish: Kobe cap steak.
---
---
— 31 —
Myers + Chang
1145 Washington St., Boston, 617-542-5200, myersandchang.com.
The perfect party size for visiting this South End eatery is four: Any less, and it's too difficult to choose among addictive, Asian-inspired small plates like kalbi-style short ribs with apple kimchi, or duck with Chinese sausage and farro. Any more, and you won't want to share. Updated by Belly wine bar's Liz Vilardi, the new wine list is better than ever.
Can't-miss dish: Twice-cooked lamb-belly stir-fry.
---
— 32 —
Bistro du Midi
272 Boylston St., Boston, 617-426-7878, bistrodumidi.com.
Even with the new wave of French restaurants invading Boston (Bastille Kitchen, Bar Boulud), this five-year-old Provençal bistro is still the perfect place to dazzle out-of-town guests, thanks to doting service, world-class wines, a plush but unfussy dining room, and prime Public Garden frontage. From-the-land proteins—such as seared duck breast accompanied by almonds, Mission figs, and duck jus and served with bite-size lavender-corn croquettes—are stellar, though the real draw is the seafood dishes (inventive crudo, black-pepper tagliatelle with lobster and uni) from executive chef and Le Bernardin alum Robert Sisca.
Can't-miss dish: Grilled octopus with compressed melon, frisée, and squid-ink vinaigrette.
---
— 33 —
Puritan & Company
1166 Cambridge St., Cambridge, 617-615-6195, puritancambridge.com.
When chef Will Gilson first opened his farmhouse-chic ­Inman Square restaurant, with its blue patterned banquettes, wood-paneled walls, and vintage furniture as décor, he introduced the Boston area to a thoroughly modern interpretation of traditional New England cookery. This means plates like lamb belly glazed with old-school Moxie, pan-seared local catch, and one of the most elegant bowls of clam chowder in town. Fun cocktails, a petite oyster-and-charcuterie bar, and a recently added selection of bar snacks make Puritan equal parts destination and neighborhood hang.
Can't-miss dish: Swordfish pastrami with pumpernickel, mustard, and pickles.
---
— 34 —
Café Sushi
1105 Massachusetts Ave., Cambridge, 617-492-0434, cafesushicambridge.com.
At first glance, this sushi restaurant within a Cambridge strip mall looks like your ­standard-issue maki quick stop. But grab a counter seat in front of sushi chef Seizi Imura and order his omakase (or the more-­affordable $20 "chef's sampler"), and indulge in creatively prepared seasonal seafood both from Japan and local shores (cured scallop mantle, uni three ways). The secret may be out at this point, but you'll still get the feeling that you've stumbled upon a hidden treasure.
Can't-miss dish: The omakase tasting.
---
— 35 —
Row 34
1383 Congress St., Boston, 617-553-5900, row34.com.
When the crack team behind Island Creek Oyster Bar showed up in a part of town dominated largely by fish shacks and various outposts of the Legal Sea Foods empire, it was nothing short of a relief for discerning seafood fans. For their second outing, they've gone more casual, trading in a carefully calibrated ­cocktail list for a vast, world-class beer selection chock-full of obscure sours and bivalve-friendly pale ales. In short: It's the area's new seafood destination, whether you're after a post-work pint and smoked-and-cured fish board or a pitch-perfect bottle of Riesling to pair with the whole-roasted, impeccably fresh fish of the day in the dynamic dining room.
Can't-miss dish: Crispy oyster lettuce cups.
---
— 36 —
The Market Restaurant
3 River Rd., Gloucester, 978-282-0700, themarketrestaurant.com.
As far as views go, you can't top this spot: a window (or, if you're lucky, front deck) seat facing the serene waters of Gloucester's Lobster Cove. The dreamlike vista is only enhanced by the innovative wines on offer and the daily-changing menu of fresh crudo, beautifully cooked meats, and house-made ice creams prepped by husband-and-wife team Nico and Amelia Monday, who met while working at the legendary Bay Area restaurant Chez Panisse. Unfortunately, Market closed in October for the season, but you can bide your time until it opens its doors again in May at their nearby (and year-round!) pizza-and-oyster bar, Short & Main.
Can't-miss dish: Local seafood crudo.
---
— 37 —
Bronwyn
255 Washington St., Somerville, 617-776-9900, bronwynrestaurant.com.
Using his international upbringing as inspiration, chef Tim Wiechmann churns out both authentic and novel German fare, augmented by the one bar program that actually has a shot at making Jäger-meister cool again. The only thing more substantial than the many styles of German brews available on draft and by the bottle is the food itself, though the kitchen does a good job keeping things balanced: Crunchy fried potato pancakes are brightened with apple sauce and tart crème fraîche, while a variety of ­house-made sausages are ­offset by a zingy, Riesling-laced sauer­kraut.
Can't-miss dish: The house-made wurst trio platter (coriander kielbasa, cotechino, and bratwurst).
---
— 38 —
Deuxave
371 Commonwealth Ave., Boston, 617-517-5915, deuxave.com.
We fully endorse the proliferation of rowdy, upscale-casual spots in Boston, but that also means it's getting harder to find a proper, grownup date-night venue, one where you can converse at normal speaking levels, in an elegant room, over prettily plated appetizers followed by proper entrées. Christopher Coombs's Back Bay restaurant is just that—all dark wood and glass, with polished service, well-made classic cocktails, and dishes that showcase careful attention to French technique (to wit: a perfectly scored and seared duck breast with foie-gras-stuffed prunes to go with that Boulevardier).
Can't-miss dish: Spiced Long Island duck breast.
---
— 39 —
Sweet Cheeks
1381 Boylston St., Boston, 617-266-1300, sweetcheeksq.com.
Tiffani Faison's Fenway barbecue den is proof that fall-off-the-bone ribs, crisp-skinned sausages, heaven-sent biscuits, and smoky pulled-chicken sandwiches can be found, in very fine form, this far north of the Mason-Dixon line. Though it first appears that the joint is all about the smoked and slow-cooked proteins, don't ignore the sleeper hits on the menu, which include Faison's excellent salads (roasted and raw Brussels sprouts tossed with farro, hazelnuts, Parmesan cheese, and grapes; refreshing watermelon chunks topped with cilantro, chili peanuts, and crumbled queso fresco during summertime), stiff whiskey-­based­ ­cocktails, and dangerously rich broccoli casserole.
Can't-miss dish: The fried-chicken tray with sides of farm salad and broccoli casserole.
---
— 40 —
Tres Gatos
470 Centre St., Jamaica Plain, 617-477-4851, tresgatosjp.com.
Since taking the reins from Marcos Sanchez earlier this summer, executive chef Nevin Taylor (who has spent time in the kitchens of Toro and Asta) has maintained the Jamaica Plain tapas bar's distinctively bohemian attitude—marked by old-school R & B tunes spinning on the turntable (for more on those, see our Inside the 50 guide) and a comprehensive selection of sherry—while bringing a succinct confidence to the menu. Must-order ­additions include charred carrots paired with smoky pork belly and a rich buttermilk vinaigrette, and a substantial kale-and-sausage bowl.
Can't-miss dish: Kale-and-sausage bowl with yellow-eyed peas.
For more on Tres Gatos, see Inside the 50.
---
---
— 41 —
Sichuan Garden
2 Alfred St., Woburn, 781-935-8488, sichuangardenrestaurant.com.
Many a great Sichuan eatery in this area lacks proper stiff drinks to chase all of that fiery ma po tofu and pork-filled wontons in chili oil. Not so at this yellow ­manor off Route 128, where wunderkind bartender Ran Duan has opened up a hip tiki lounge, the Baldwin, within his parents' traditional Sichuan restaurant. The menu is the same no matter where you sit, so order the above—plus a hulking platter of Chongqing chicken wings with maple-sriracha sauce—before perusing the beverage selection, which includes an entire mai tai menu and some of the most creative cocktails around.
Can't-miss dish: Chongqing chicken wings with maple-sriracha sauce.
---
— 42 —
Area Four
500 Technology Sq., Cambridge, 617-758-4444, areafour.com.
Chef Michael Leviton identified a need and filled it: a cafeteria for the Cambridge tech crowd proffering consistently ­excellent wood-fired pizzas, salads, and ­croissant-crumb-topped mac 'n' cheese, plus an adjacent high-styled coffee shop. It's an upgraded '60s pizza parlor with sweeping windows and long tables perfect for meetings and casual, back-of-iPad collaboration. For a three-course meal Area Four–style, start with the "Kitchen Sink" salad tossed with fontina and roasted onions, order the sausage-and-banana-pepper pizza as the main event, and cap off the night with the soft-serve of the day, topped with irresistible homemade sauces and twice-baked-for-crunch cookie crumbs.
Can't-miss dish: Garlic knots with red sauce, pecorino, and gremolata.
---
— 43 —
La Morra
48 Boylston St., Brookline, 617-739-0007, lamorra.com.
Over the years, this cozy, brick-walled Brookline Village spot has valiantly ­eschewed trends, turning out simply prepared pastas and other northern Italian specialties. That said, chef and co-owner Josh Ziskin has still kept his finger on the culinary pulse: His decade-old eatery was wood-grilling meats and seafood long before marquee ovens popped up all over town. Start your meal with the best bar snacks around, the bite-size cicchetti—crisp, braised-beef-stuffed arancini, fried sage leaves with anchovy, and lemony salt cod with crostini.
Can't-miss dish: Wood-grilled hanger steak.
---
— 44 —
Shōjō
9A Tyler St., Boston, 617-423-7888, shojoboston.com.
If anyone could launch a thoroughly modern incarnation of a Chinatown restaurant, it's cousins Brendan and Brian Moy, who grew up in the family that owns upstairs dim sum mainstay China Pearl. The recent installation of former O Ya and JM Curley chef Mark O'Leary has brought inspired plates like five-spice-butter-fried chicken with puffy Hong Kong–style waffles, and the late-night-only, Sapporo-braised ma po hot dog. Handpainted murals and cocktails showcasing unusual infusions (Thai-chili- and oolong-tea-infused vodkas, anyone?) make the atmosphere feel as vibrant as the food.
Can't-miss dish: "Wu Tang Tiger Style" pork ribs with Thai basil, shallots, and peanuts.
---
— 45 —
Ten Tables J.P.
597 Centre St., Jamaica Plain, 617-524-8810, tentables.net.
The friendly, stylish-neighbor vibe; the accommodating service; the warm glow of the intimate dining room that's right up against the action in the kitchen—everything about this J.P. original is winning. Recent years have seen the place transition away from destination status and more toward an exemplary neighborhood gathering spot—whether it's for supping on fresh salads and roast chicken in the dining room, or cheddar-onion dip, sherry-steamed mussels, and inventive cordial-based cocktails in the expanded bar area.
Can't-miss dish: Hanger steak with rye berries and za'atar oil.
---
— 46 —
Sweet Basil
942 Great Plain Ave., Needham, 781-444-9600, sweetbasilneedham.com.
This oddball Metrowest gem is the sum of several sweet gestures: ceramic tableware hand-thrown by chef-owner Dave Becker; an interior that verges on kitsch, with its toadstools and cheery aqua walls; and air that's always thick with the smell of frying garlic. It's a world unto itself, one in which quasi-Italian comfort dishes (gooey baked Gouda atop greens; pumpkin-ricotta gnocchi with pork belly; and slow-cooked lamb shank with polenta) are served in heaping portions.
Can't-miss dish: Braised chicken with vinegar peppers, tomatoes, mushrooms, and strozzapreti.
For more on Sweet Basil, see Inside the 50.
---
— 47 —
The Kirkland Tap & Trotter
425 Washington St., Somerville, 857-259-6585, kirklandtapandtrotter.com.
After putting off opening a second spot for years, Craigie on Main's Tony Maws finally took the plunge with this relaxed gastropub. Fans of Kirkland's (slightly) pricier sibling will find lots to love here—plancha-torched ­vegetables, rustic pastas married with crumbled ham and wax beans, exciting treatments of unusual cuts of fish. Those who crave Craigie's fried pigs' tails would do well to order Kirkland's deep-fried pork ribs, with hoisin sauce and pickled cherries.
Can't-miss dish: Chili-rubbed grilled salmon head.
---
— 48 —
The Gallows
1395 Washington St., Boston, 617-425-0200, thegallowsboston.com.
The Gallows may have launched amid Boston's "upscale tavern" craze, but it's managed to stand out from the rest. How? With a wicked sense of humor (find Natty Light and Boone's Farm wine on the drink list, and a Ouija-board installation on the wall). While this makes it a fun place to kick back, it's the friendly service, creative yet homey dishes (squash-blossom rangoons, ginger-soy-glazed pork ribs), and killer cocktails that have turned what could have been a flash in the pan into a South End stalwart.
Can't-miss dish: Ginger-soy-glazed Berkshire pork ribs.
---
— 49 —
The Salty Pig
130 Dartmouth St., Boston, 617-536-6200, thesaltypig.com.
When it opened three years ago, the Salty Pig quickly became known for its graze-worthy charcuterie boards and creative pizzas. Then came executive chef Kevin O'Donnell, with an Italian-cooking pedigree that included stints in the motherland and at New York's Del Posto. By boosting the in-house production of pâtés, rilletes, and sausages, and crafting exquisite pastas, O'Donnell turned the Salty Pig 2.0 into a destination. Equally notable: the pizza-friendly cocktails bolstered by everything from bubbly Lambrusco to house-made vermouth.
Can't-miss dish: Fusilli with charred broccoli, spicy sausage, and ricotta salata.
For more on The Salty Pig, see Inside the 50.
---
— 50 —
Mei Mei
506 Park Dr., Boston, 857-250-4959, meimeiboston.com.
With their audubon circle spot, the three siblings behind Mei Mei Street Kitchen have proven it's possible to make the precarious leap from food truck to full-service restaurant. Brick-and-mortar Mei Mei expands on its original tongue-in-cheek approach to classic Chinese-American cuisine, bringing nuance to takeout staples like sweet-and-sour pork and fried rice while introducing wholly unique concoctions (corn fritters with sriracha aioli; scallion pancake–pesto sandwiches) to the local vernacular.
Can't-miss dish: Seared beef shank with halloumi cheese.
For more on Mei Mei, see Inside the 50.
---
Plus:
From unusual ingredients to peerless playlists, take a behind-the-scenes peek at what makes the city's finest restaurants tick.
The most excruciating part of ranking the city's 50 best restaurants? Realizing how many great spots can't make the cut. Take a closer look at more than a dozen establishments that could have been number 51.
---
Source URL: https://www.bostonmagazine.com/restaurants/2014/10/27/best-restaurants-in-boston-2014/
---