Spilling the Beans
Why a truly great mocha is a little bit rotten.
---
We often associate fermentation with alcohol (beer, wine) or more-specialized products (kimchi, kombucha). But two of our most beloved foods—coffee and chocolate—get fermented, too. In both cases, the process happens just after harvest, right on the farms where the beans are grown. We break down the process below.
1. Harvesting
Coffee "cherries" (left) are harvested when ripe; chocolate pods (right) are picked and the cacao beans are removed.
Most high-quality arabica coffee beans are fermented. Chocolate must be fermented to transform its inherently bitter compounds into the flavors we enjoy.
2. Fermentation
Yeasts appear on the scene first, converting sugars into alcohol. As oxygen levels drop due to the yeast activities, lactic acid bacteria thrive. (These are the same bacteria that put the tang in cheese and yogurt.) Acetic acid bacteria then produce acetic acid— known to most as vinegar—which adds flavor and prevents mold growth. The fermentation process produces heat— up to 120 degrees Fahrenheit—which prevents beans from sprouting. The yeasts, meanwhile, release enzymes called pectinases. These enzymes degrade the fruit and mucilage around the beans, while other enzymes in the beans release the flavor molecules we associate with coffee and chocolate.
Coffee beans (left) are fermented anywhere from six hours to four days. Cacao beans (right) are fermented for five to seven days
3. Drying and Sorting
The fermented beans are washed, cleaned, and dried. Beans are then sorted (no moldy, sprouted beans allowed!), and shipped to producers.
Fermented coffee (left) has a higher acidity level, fruit-forward flavors, less bitterness, and slightly less body. Properly fermented chocolate (right) has a fruity tone, less bitterness, and a cleaner mouth feel.
Plus:
How Fermented Is My Mocha?
From lush and nutty to fruity and tart, here's where some of our favorite coffees and chocolates fall on the fermentation taste spectrum.

---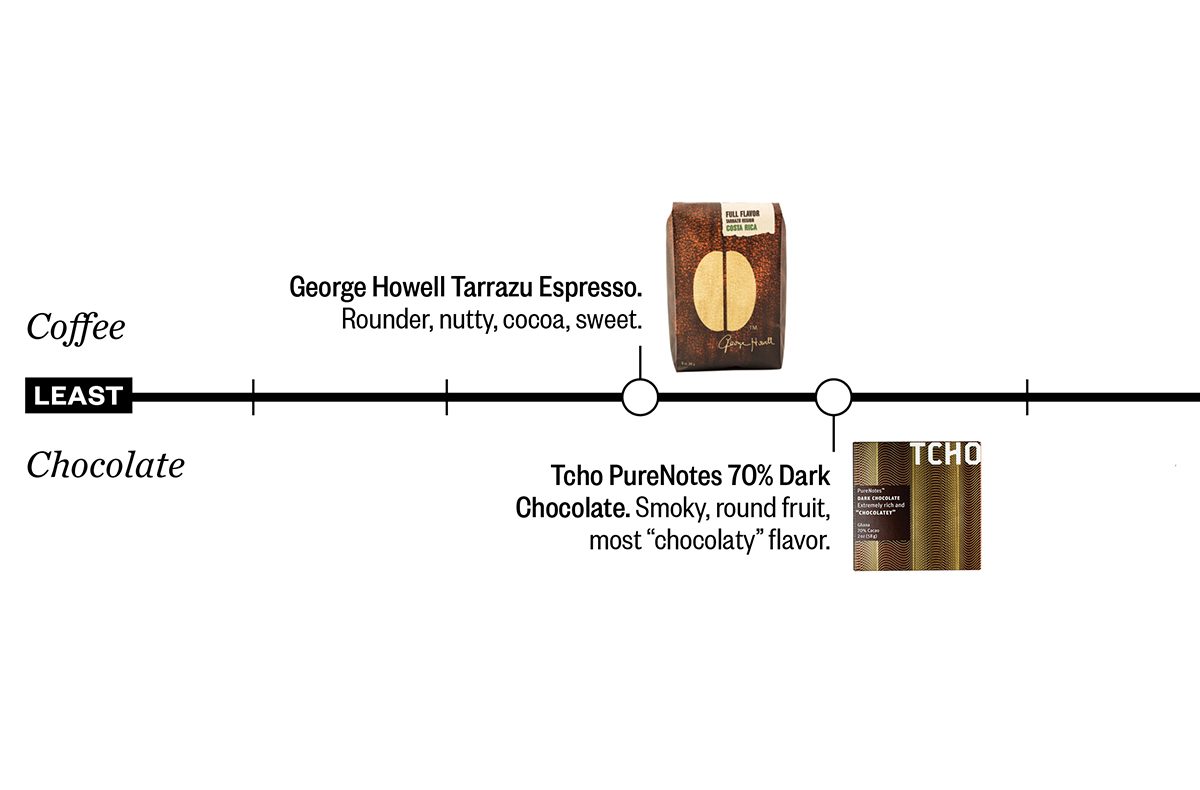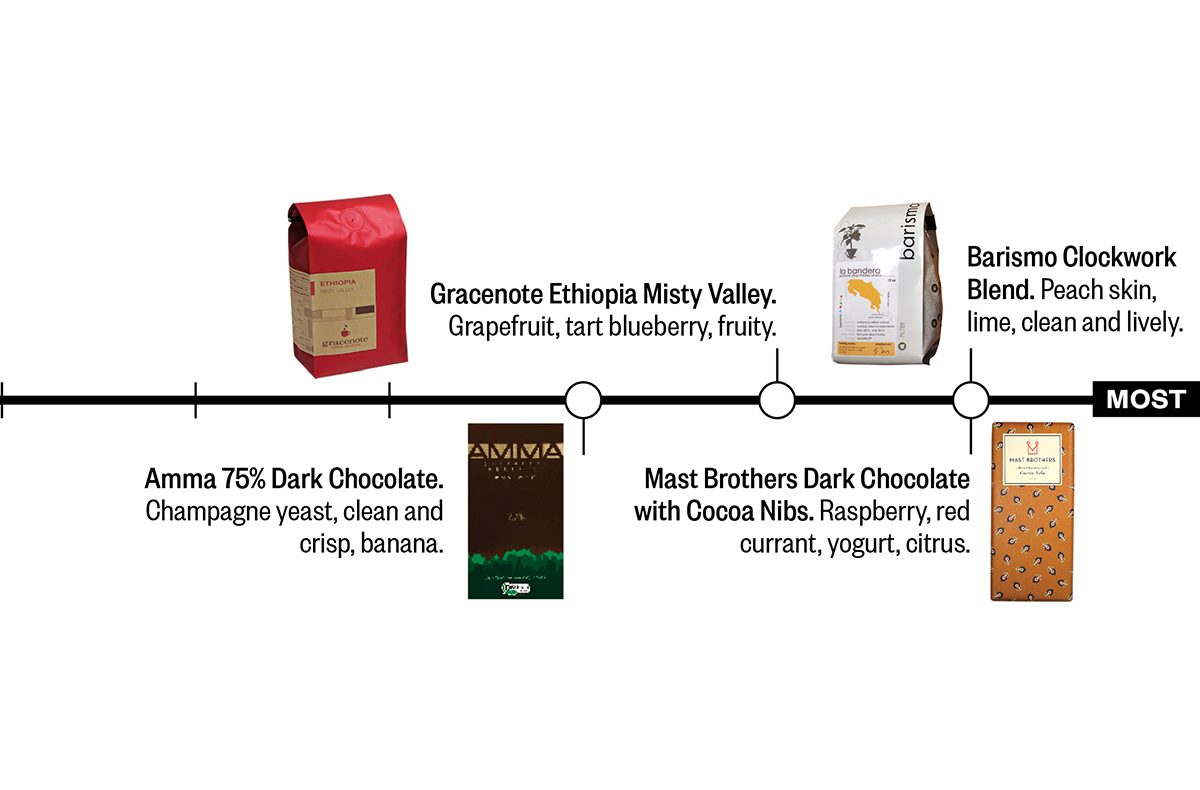 PHOTOGRAPHS BY TROPPER2000/DREAMSTIME (CHERRIES); VALENTYN75/DREAMSTIME (PODS, COFFEE BEANS, CACAO BEANS); MASUR/WIKIMEDIA (YEAST); AJC1/FLICKR (LACTOBACILLUS); SCIMET/GETTY IMAGES (ACETOBACTER); COURTESY OF COUNTER CULTURE COFFEE/FLICKR (WET FERMENTATION); JANEL MONROE/LEARNING.ORG (CACAO BEANS)
---