The Kitchen Spy: At Home with Rialto's Jody Adams
A behind-the-scenes look at the pickling projects, prized Scotch, and impressive coffee setup at the chef's Brookline home.
---
In The Kitchen Spy, we visit local restaurant insiders' home kitchens and force them to open up their fridge, drawers, and cabinets.
Jody Adams's kitchen contains a fancypants Italian espresso machine, stacks and stacks of cookbooks, and an envy-worthy stash of fancy knives. But the most important items there largely have nothing to do with cooking at all. There's the empty canister that used to house daughter Roxanne's baby formula, which now is a home for pens and utensils (she's now 20). The tassel from son Oliver's college graduation cap hangs on the vivid blue closet doors (he's 25). Roxanne's old hand-painted piggybank holds court on the windowsill, not far from Oliver's plastic army figurines.
"My house is filled with things that have meaning. It's not stuff for the sake of stuff—it all has some kind of meaning," Adams says. Trinkets pile up, and the ones with significance find a home. "It kind of bubbles to the surface, and washes ashore—you find something on the floor, and pick it up, and put it on the windowsill and there it stays," she says.
Adams has lived in her Brookline home for about a decade, and the kitchen is the same as when the family moved in. "If I was to do it myself, of course I would blow it up and start again," Adams says. "A perfect kitchen wasn't a priority. It was more about a family house. Having a kitchen we wanted to cook in was important, of course."
The Rialto and Trade chef-owner does cook, about once a week–a mix of stews to stock the freezer, recipe tests for The Garum Factory, the cooking blog she runs with husband Ken Rivard, and, of course, late-night meals after a long night at the restaurants. "If there's nothing [in the kitchen], I make a quick tomato sauce and make a quick pasta puttanesca which is the best thing to have at night," Adams says of her go-to snack. "Or, potato chips and beer. If all else fails, it's potato chips and beer."
Ahead, Adams talks coffee, condiments, and the Scotch she breaks out for special occasions. (Also, do keep your eyes peeled for the unofficial kitchen mascot, a pug named Velma.)
Adams's kitchen knives are mostly gifts. "What's important about this collection is those are the knives I use at home," Adams says. "You can tell they are all varied, and these are not the knives a professional chef would go out and use in a restaurant." Far left is a carbon-steel paring knife purchased in Paris, one of Adams's most prized tools. The two porcelain knives to the right of it were a gift from Ming Tsai after Adams appeared on his cooking show. "The one that's sort of ripply in the center, that's a Kramer knife–Ken gave me that," Adams says.
---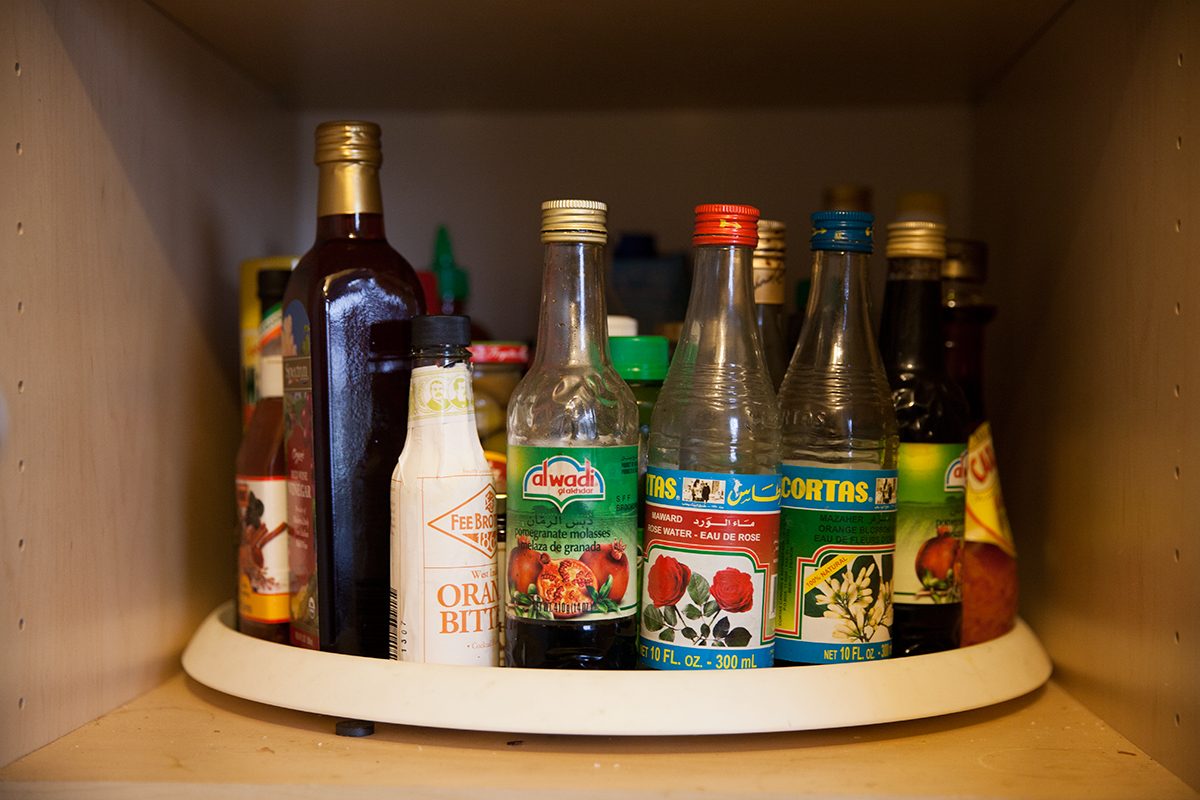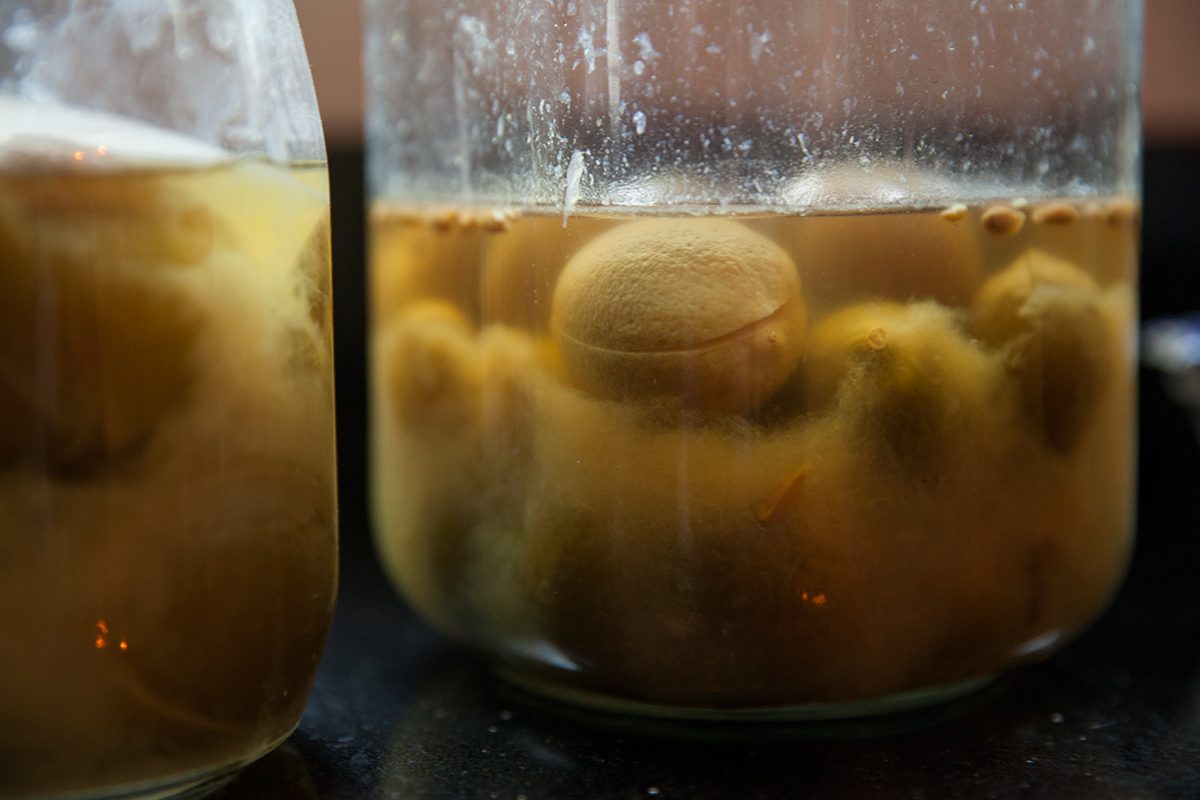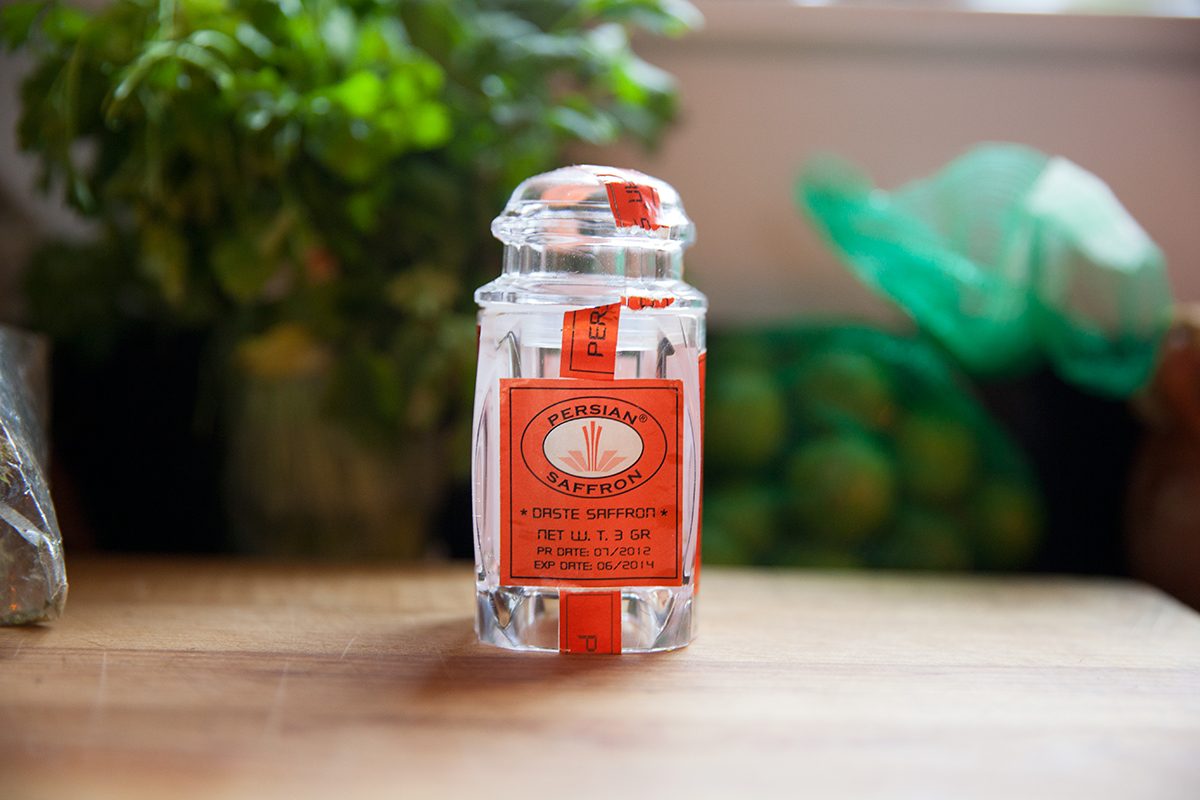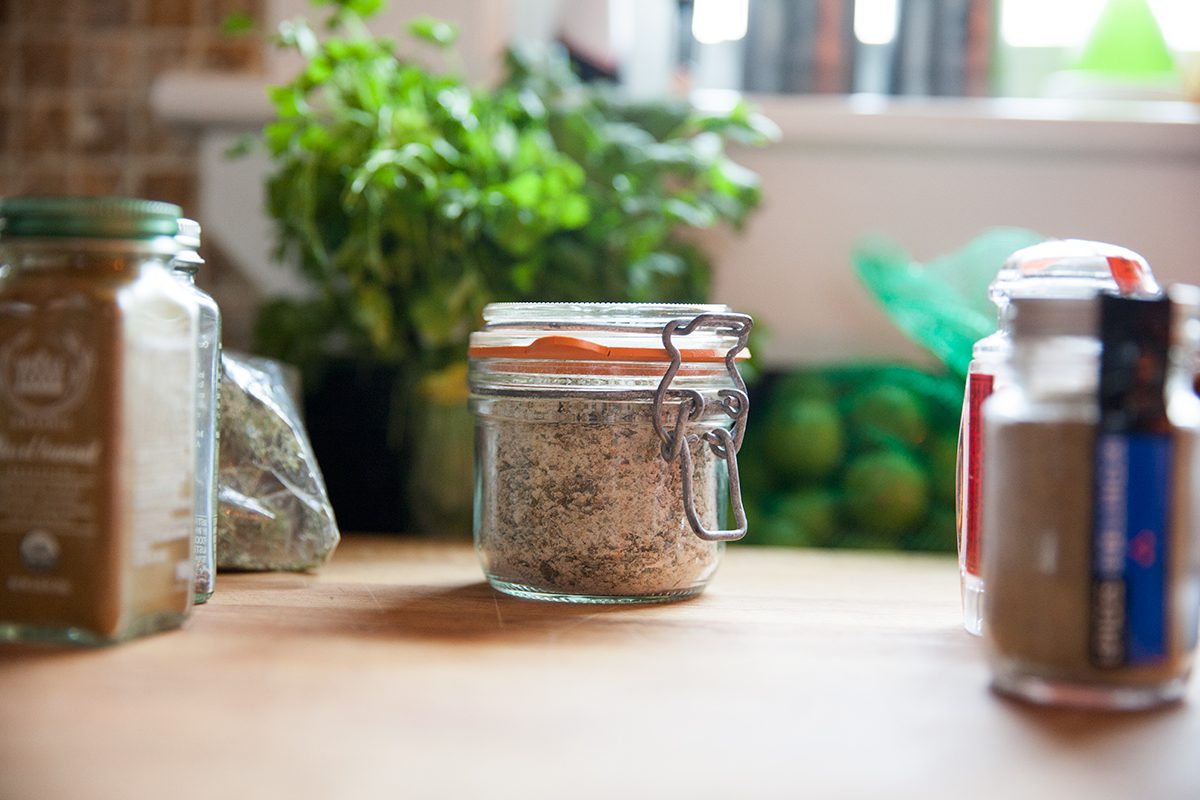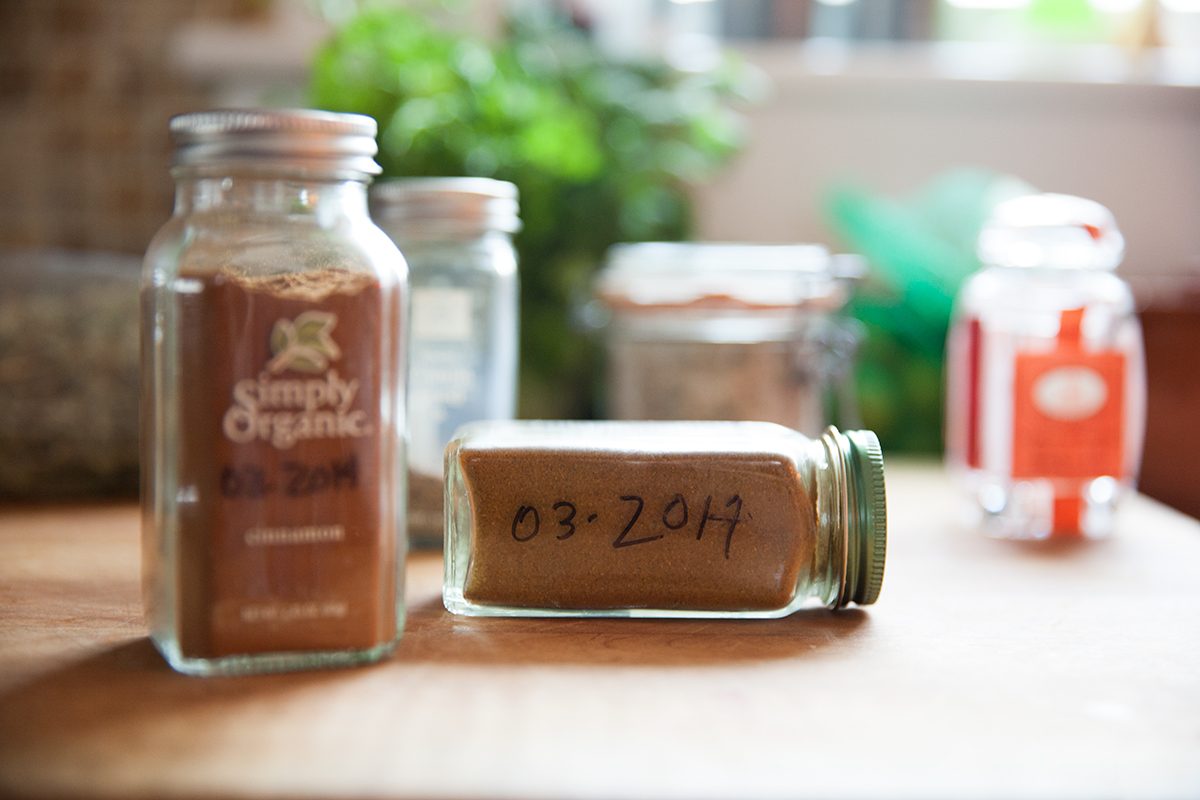 ---
This, right here, is Velma, the family pug. "Velma is always looking up in the hopes that we give her food," Adams says. The vivid blue of the door behind Velma was inspired by a room Adams fell for on a trip to Spain.
---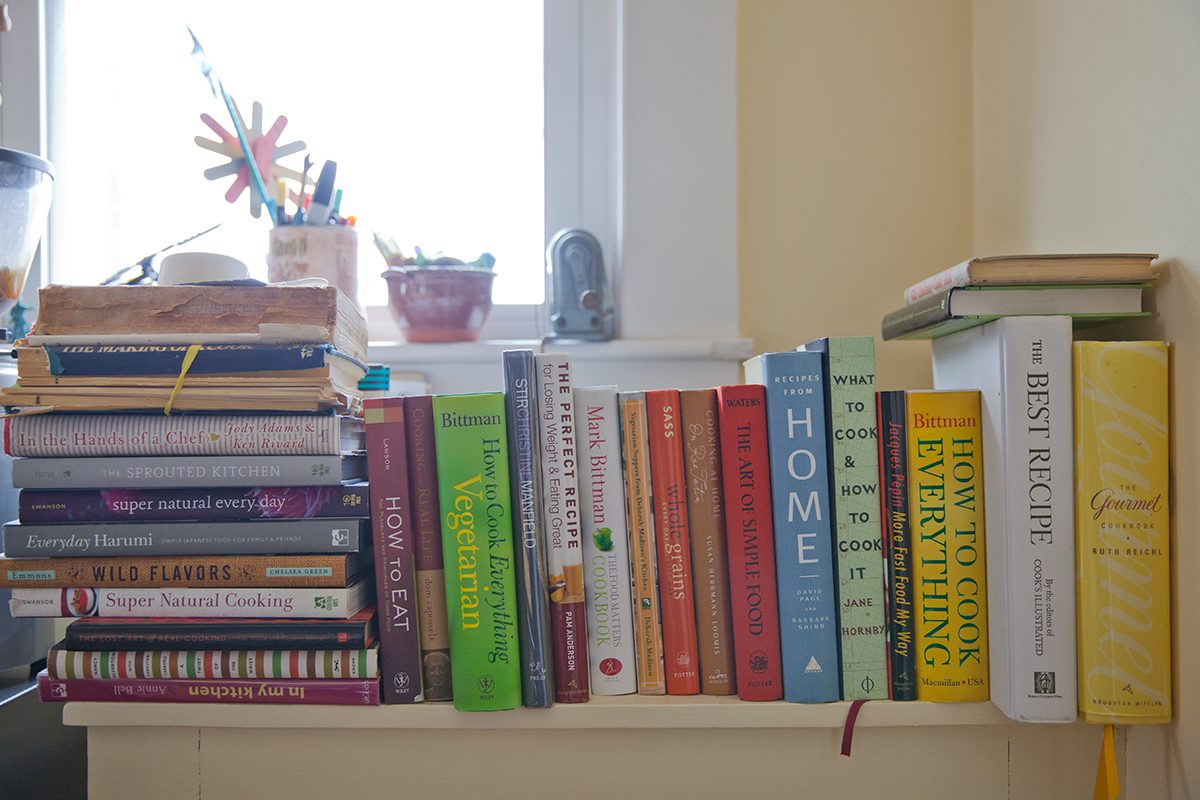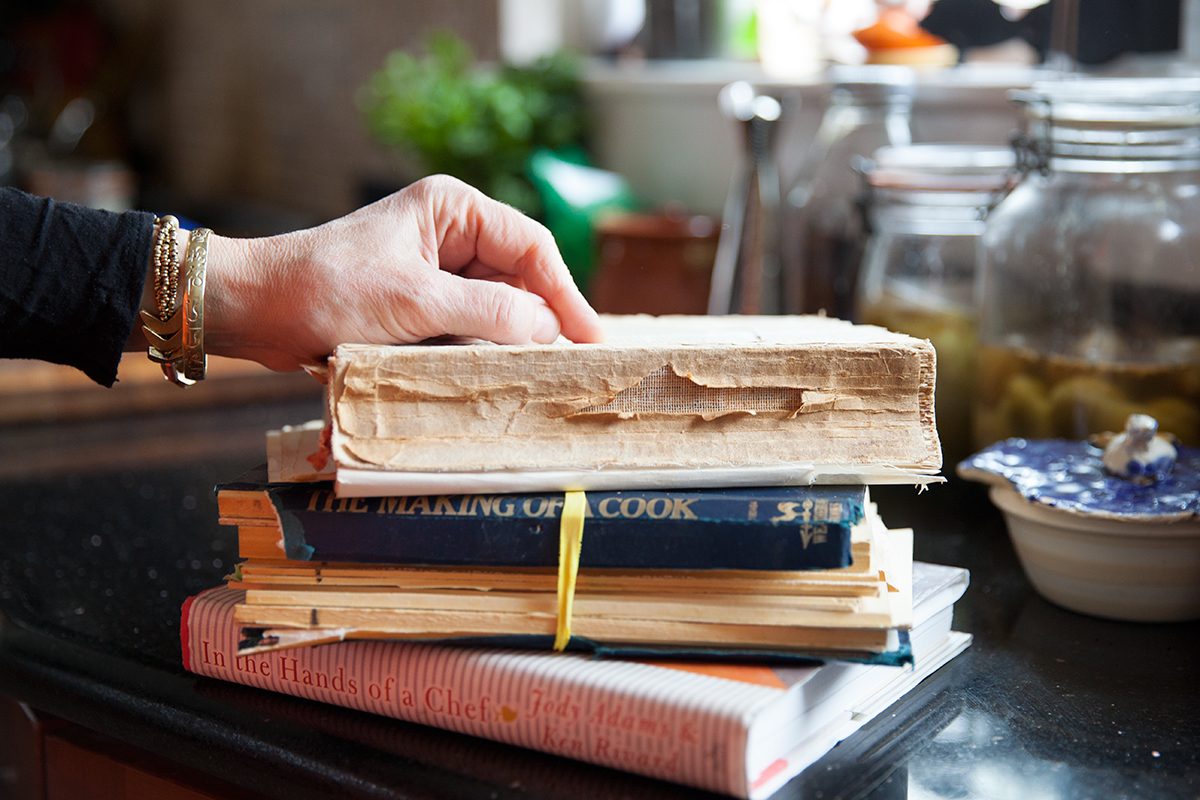 ---
"I cook two geese every year for Christmas, and take them my mother's house and we all have geese for dinner. Those were the wishbones," Adams says.
---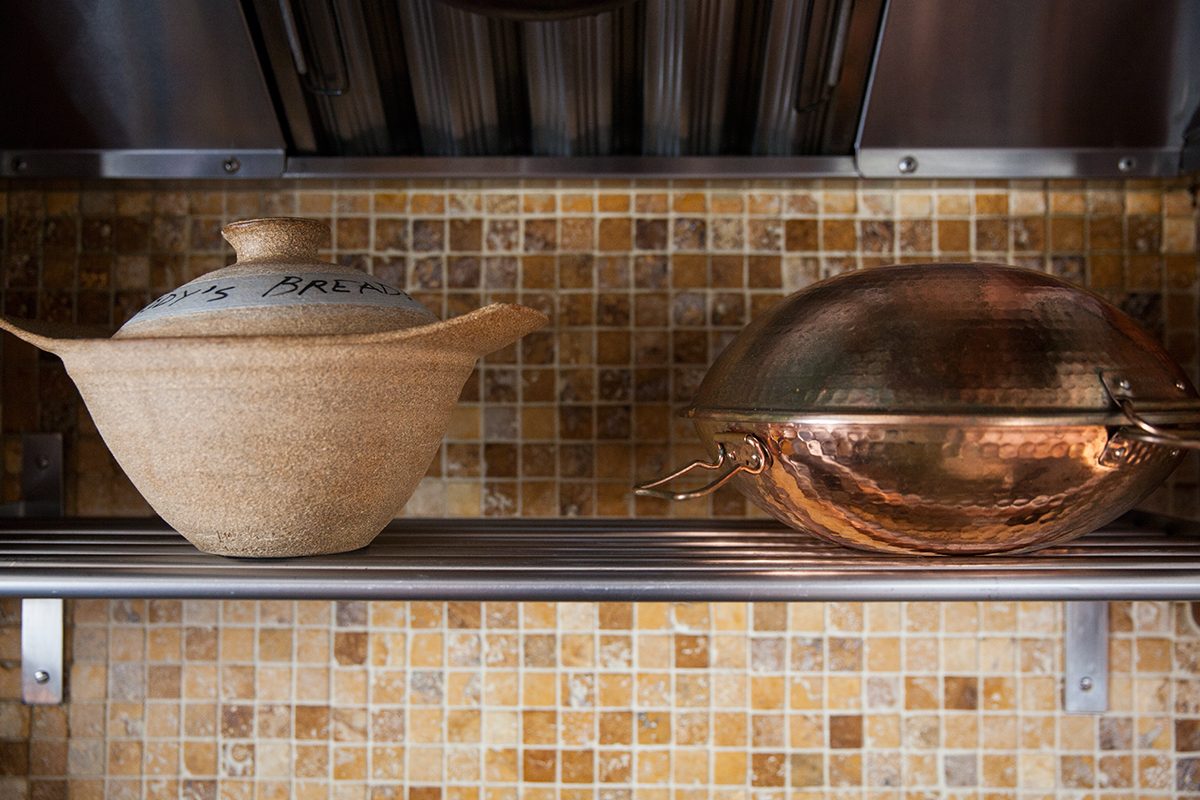 ---
Above, bowls that Adams and Rivard picked up on a trip to the South of France. "You can buy a set of one pattern but I loved the variety," Adams says.
---
Home is also the headquarters for The Garum Factory, a blog produced by Adams and Rivard. Rivard photographs all of the recipes at home (here, he's photographing bread from Rialto for the restaurant website).
---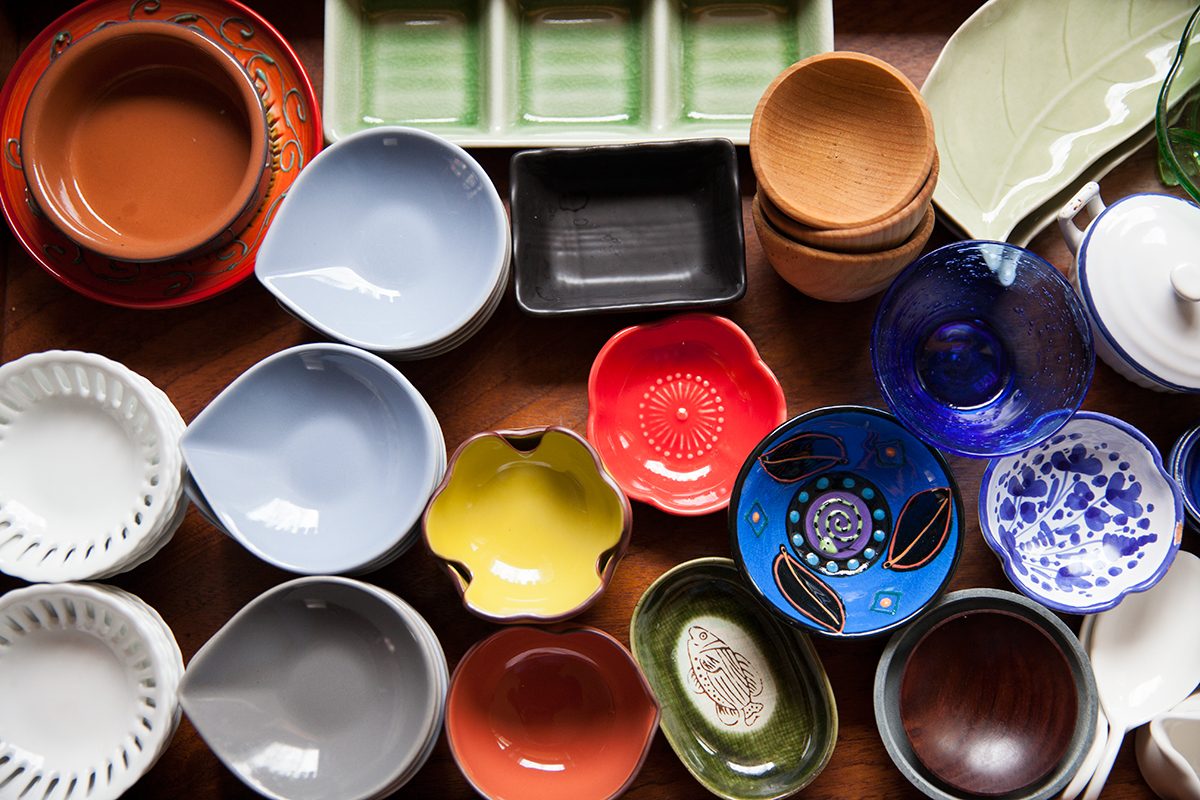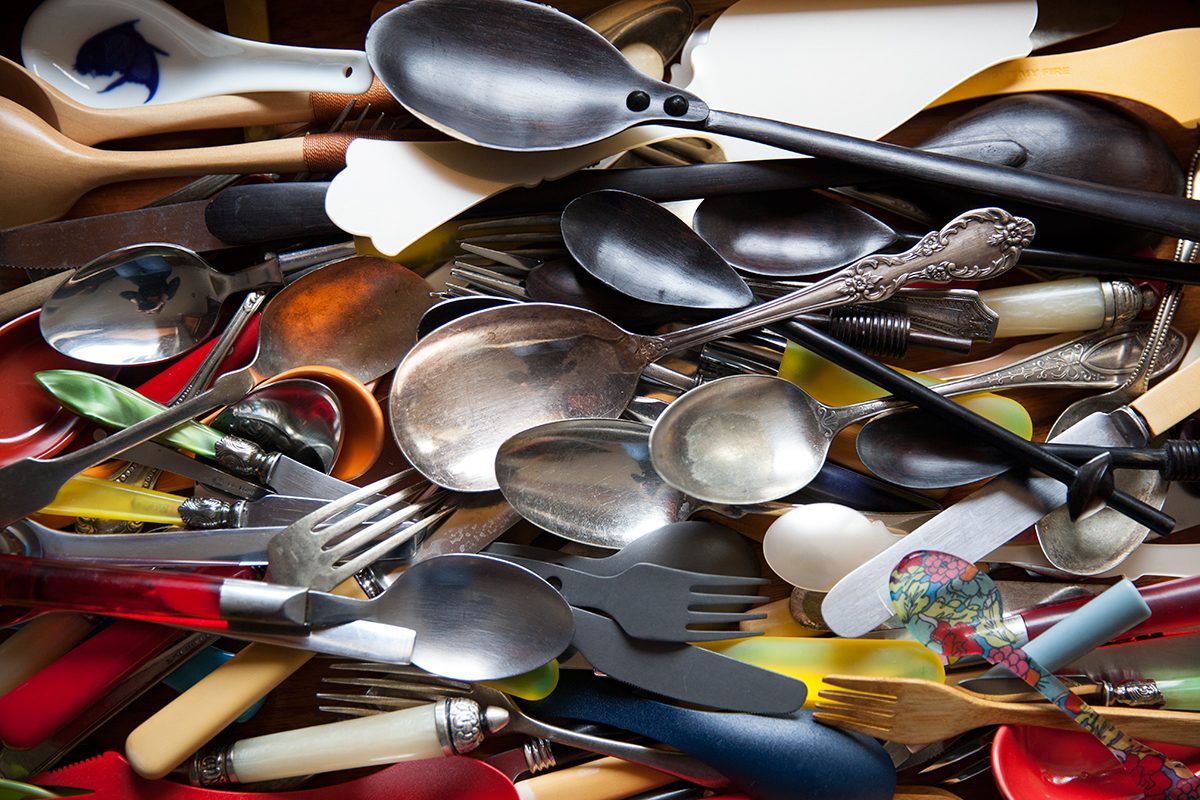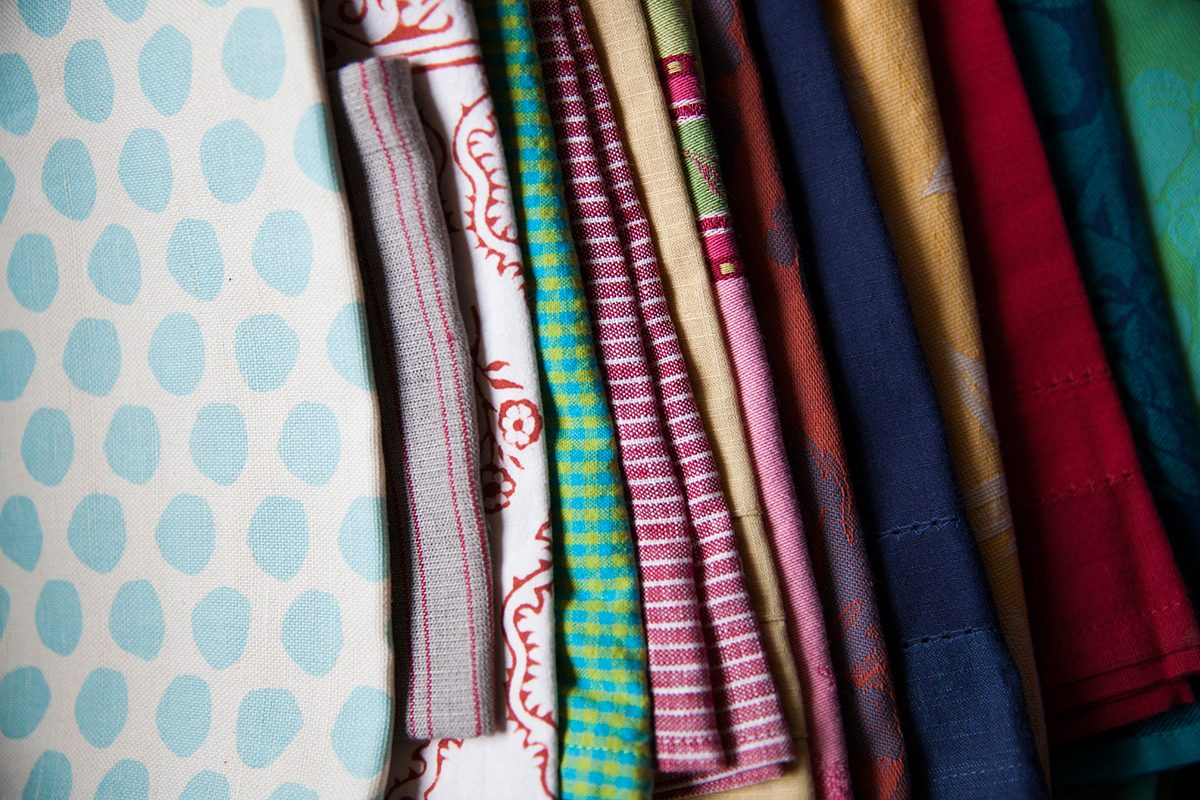 ---
Left, son Oliver's plastic army men; right, daughter Roxanne's piggy bank. "I don't think of myself as getting sentimental, but as I look through these, I think, 'God, I am so freaking sentimental," Adams says.
---
And now, we've reached the fridge.
---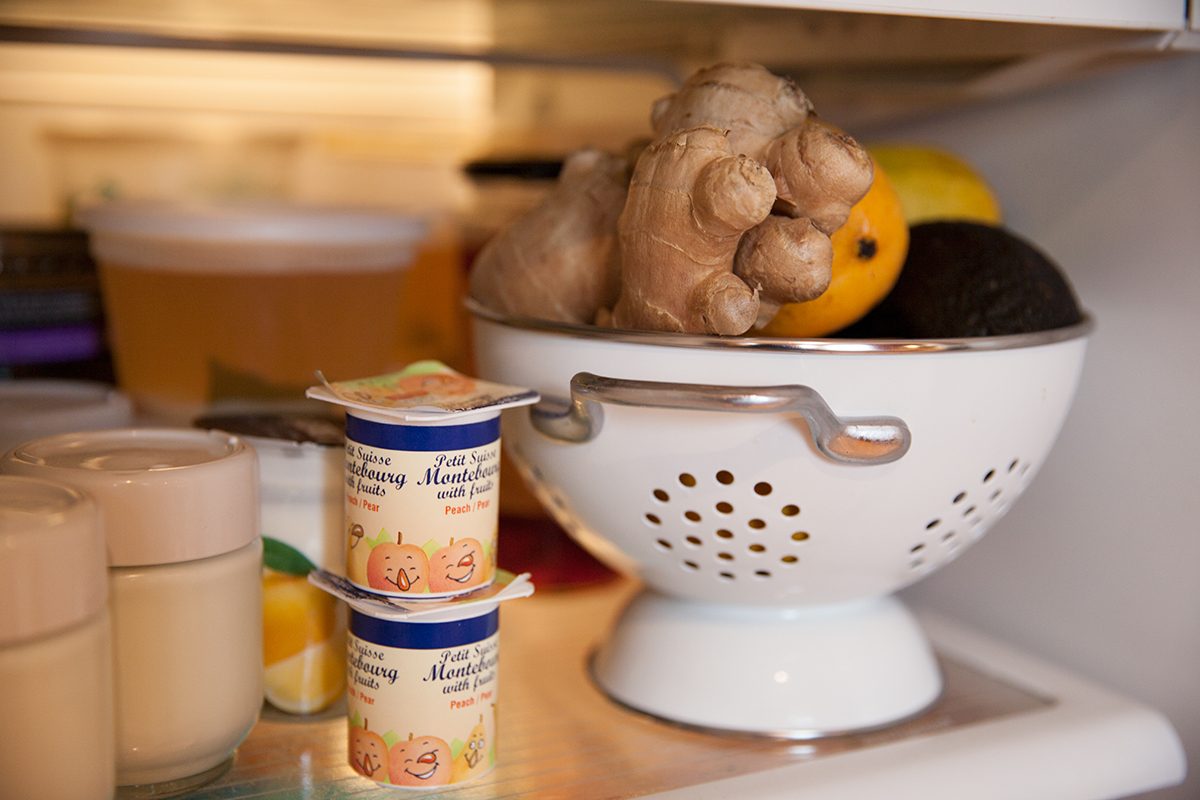 ---
Adams freezes her specialty flours, to extend their shelf-life. Also in the freezer: frozen venison sent by Rivard's brother, who hunts deer in Texas, and jumbo ice cubes for cocktails. There is also a batch of "Oliver's Chicken Stew" in the freezer, a recipe that can be found in Adams's book. "We always seem to have it around. It's a stew I developed when he was a baby, he's now 25," Adams says.
---
"Coffee is a really big part of our early day," Adams says. "I only have two cups of coffee a day–two cappuccinos–so they have to be good." Which is why Adams and Rivard use an industrial restaurant-quality machine from Pasquini, which they've had for about 10 years.
---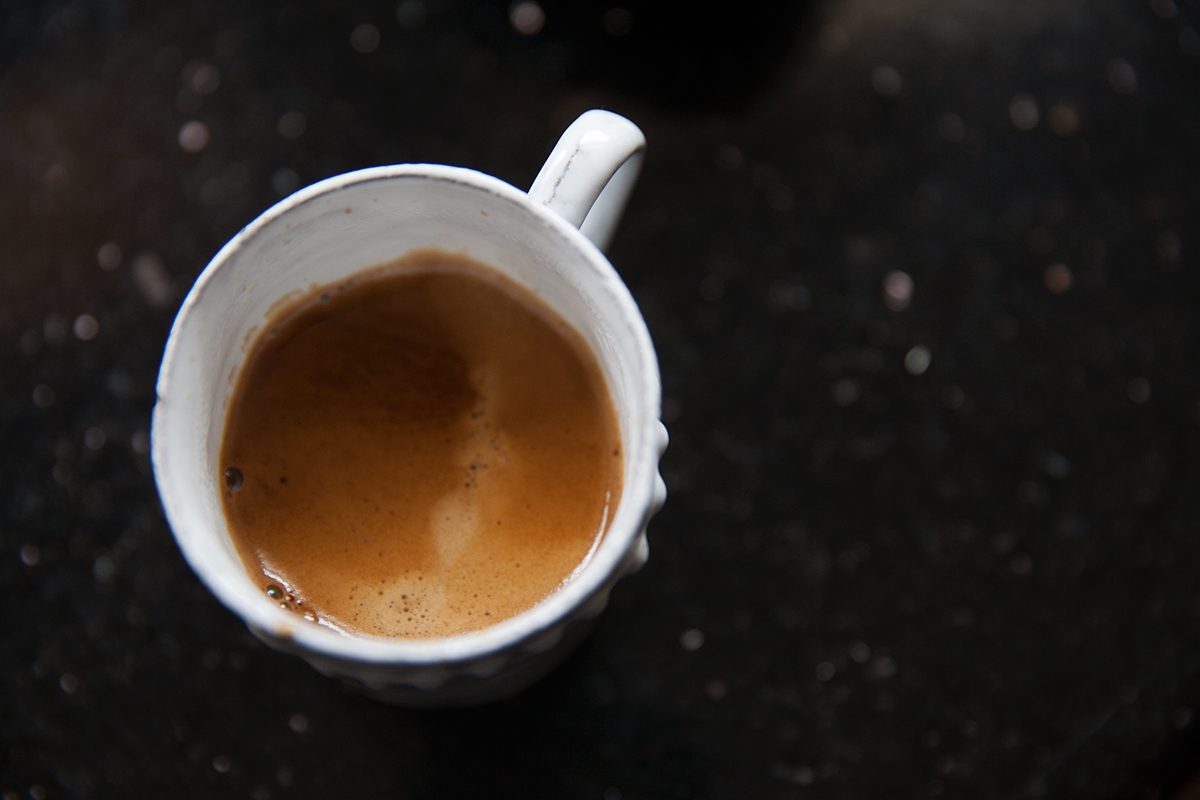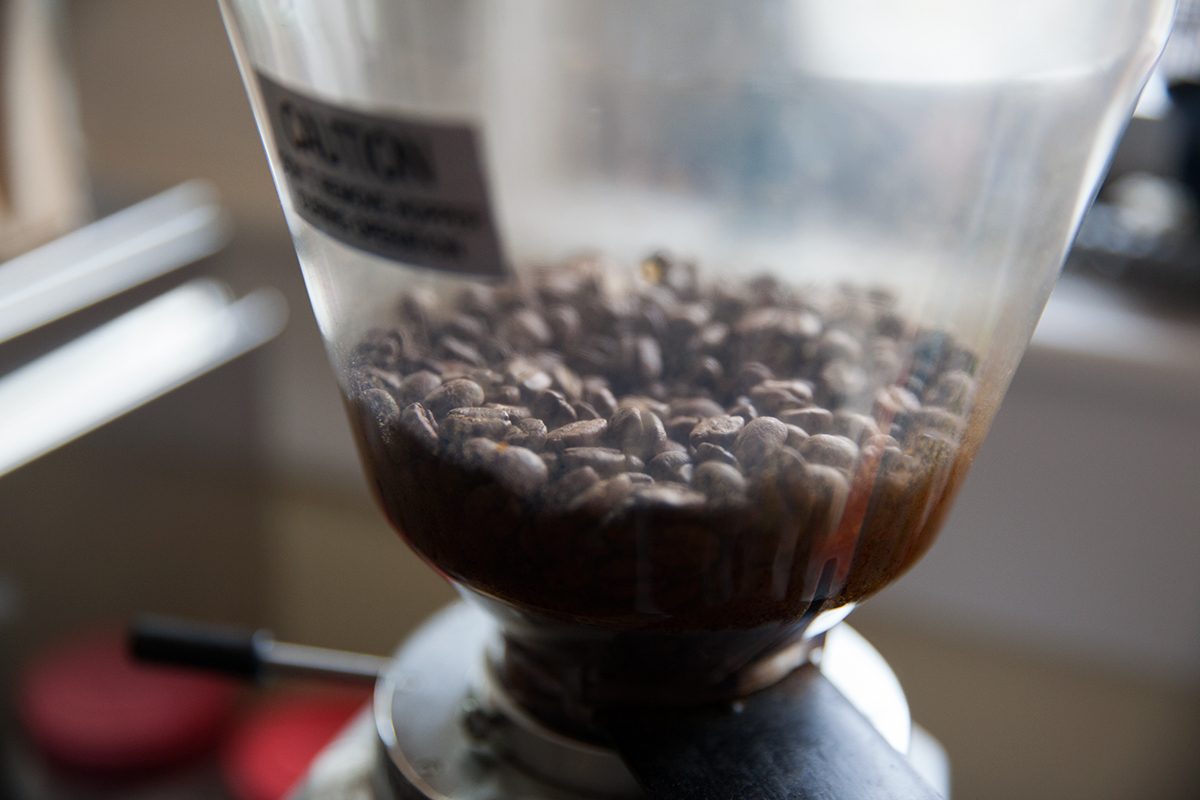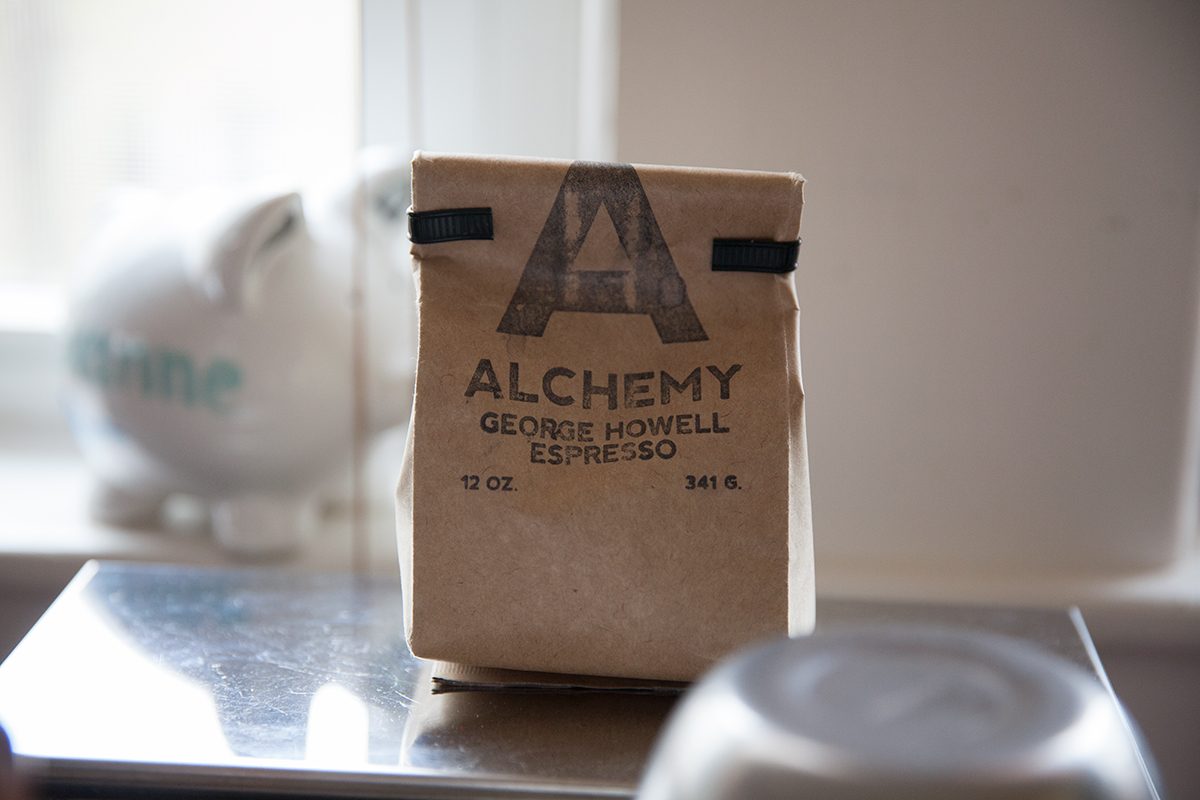 ---
Adams and Rivard prefer Grappa and Scotch when drinking at home, but will occasionally mix it up with Negronis and Dark and Stormys. "I think we have had that Pimm's for 15 years or longer," Adams says.
---
The household favorite? Oban.
---

Taking a breather and snacking on cheeses and bread from Rialto with Rivard. "We don't sit around drinking–this is something we would do in the evening, not in the afternoon, unless I'm on vacation," Adams says.
---
And for the grand finale: a bonus shot of Velma, luxuriating on a patterned rug, because how could we not?

---