An Exclusive First Look Inside The Brewer's Fork
Cellar-aged brews, rare draft beers, and wood-fired pizzas take center stage at the much-anticipated Charlestown beer garden.
---
After a year under construction, Michael Cooney (Kingfish Hall, The Publick House) and chef John Paine's (Les Zygomates, Moody's Delicatessen) Charlestown beer garden, The Brewer's Fork, is finally set to open. Slated to premier on Wednesday, February 11, the 2,100 square foot space features 30 draft lines, as well as a reserve bottle list, a category of "classics" such as Orval and Duvel, a selection of 40 wines by the bottle (mostly from smaller producers brought in by local importer Oz), wines by the carafe, a small cocktail list, and of course, Paine's selection of rustic pizzas and small plates.
The Brewer's Fork's menu of smoky, wood-roasted fare is a far cry from your typical pub grub. Relying solely on a huge, wood-fired oven, custom built in Skowhegan, Maine, Paine is turning out sophisticated bites like a dish of carrots and parsnips, roasted until caramelized, layered on an umami bed of chickpea miso, and topped with a cooling dollop of dukkah-spiked yogurt. Without a grill, saute station, or Fryolater, Paine also puts together an impressive array of raw offerings, such as his fluke crudo with grapefruit and chilies, a smoked bluefish pâté, an artisanal bread and butter basket that utilizes spent grain from Fort Point's Trillium, and what's sure to prove his signature dish, a cured beef salad with chopped herbs, pickled mushrooms, and black garlic.
On the pizza side of things, Paine is using local ingredients such as mozzarella from Narragansett Creamery, charcuterie from Moody's Delicatessen in Waltham, and produce from Verrill Farms, to craft eclectic pizzas like his clam with bacon jam, potato with ham and gruyere, and a pulled chicken pizza with Carolina mustard sauce and crackly fried chicken skins layered on top. Pizza purists who bow at the altar of Picco, Stoked, and Oringer and Bissonnette's Coppa, are going to swoon over Paine's perfectly blistered pies that are cranked out in the 1,000-degree oven.
Cooney, who will also serve as lead bartender, says he's taking his friend Megan Parker-Gray's (Row 34) approach to constructing a varied beer list. Utilizing the relationships he forged while at The Publick House, patrons can expect to see ever-rotating rarities from local breweries such as Jack's Abby, Trillium, and Allagash. Just as an example, on his debut menu, Cooney has procured a small-batch golden sour from Jack's Abby and a wild sour/Basque cider amalgam produced by little-known Connecticut standout, OEC (Ordinem Ecentrici Coctores) Brewery.
In addition to the beers on offer, Cooney says The Brewer's Fork will always have at least two ciders on draft and one sake. His wife Kari Cooney, who also works at Neptune Oyster, is in charge of the wine program, shirking those perfunctory pinot grigios and chardonnays in favor of briny Spanish albariños, Willamette Valley pinots, and Alsatian rieslings.
---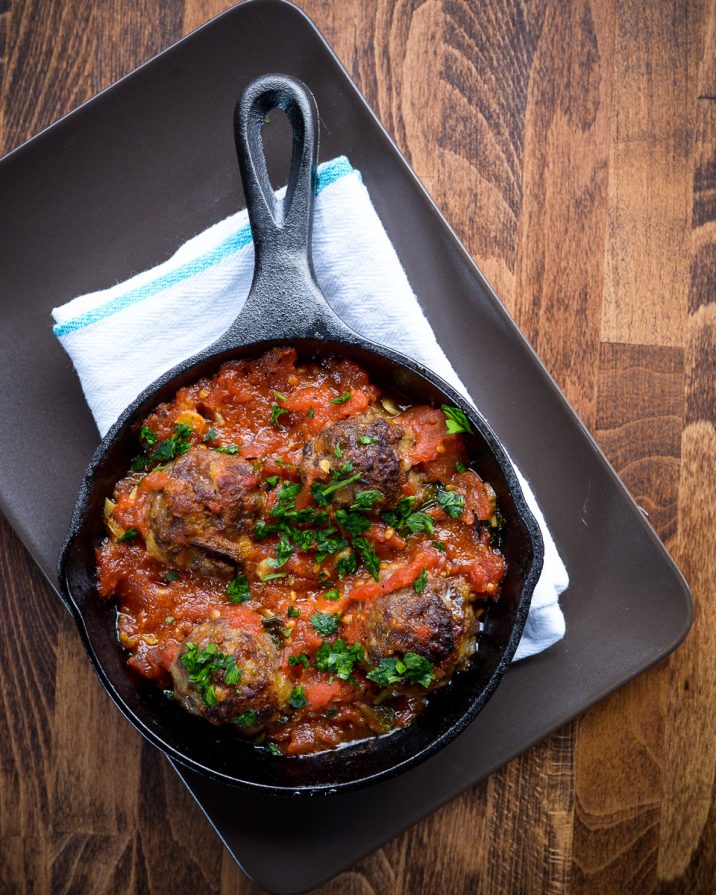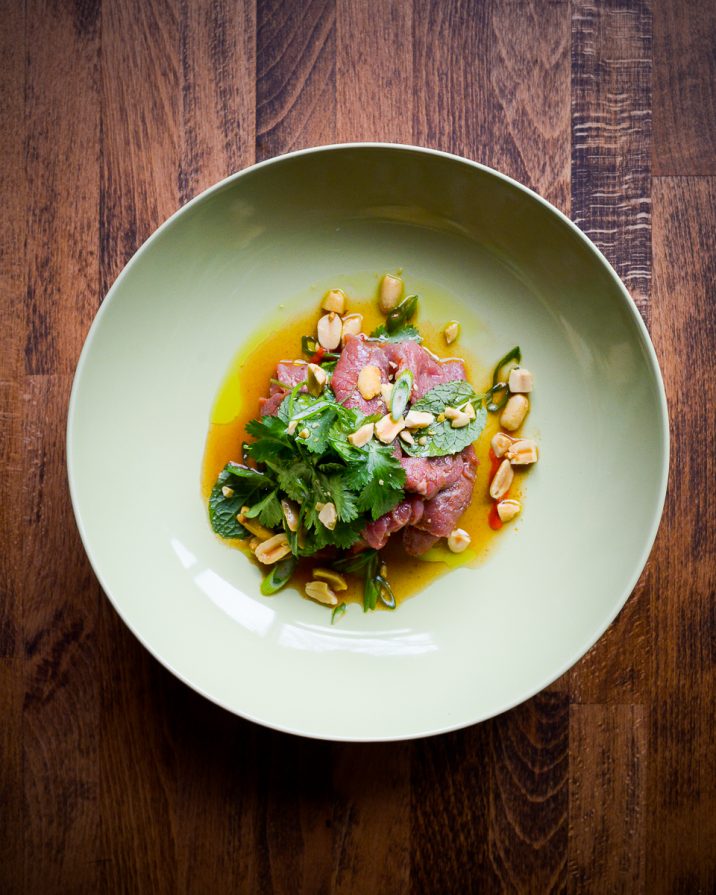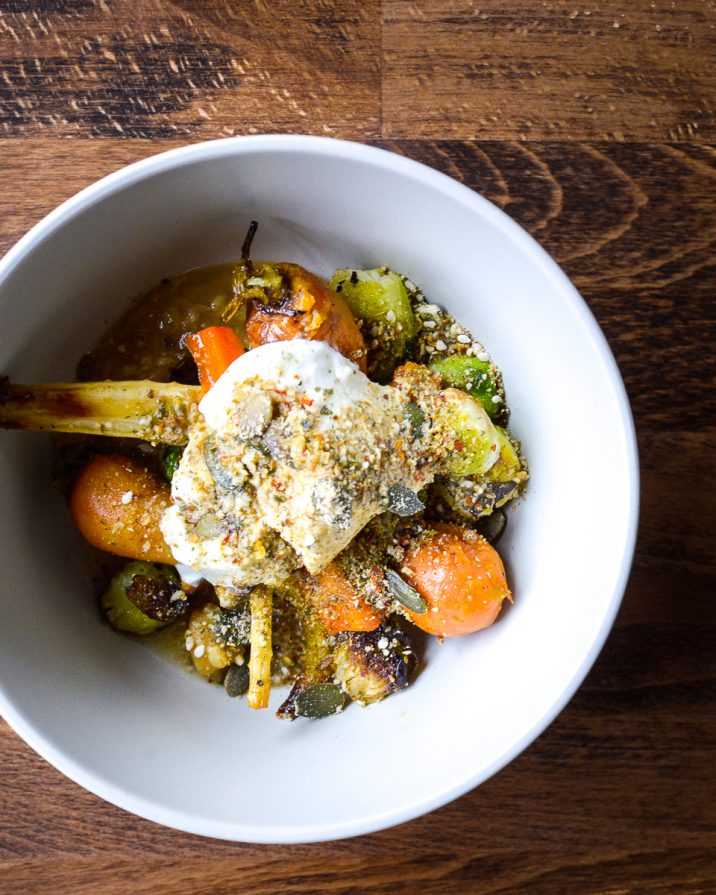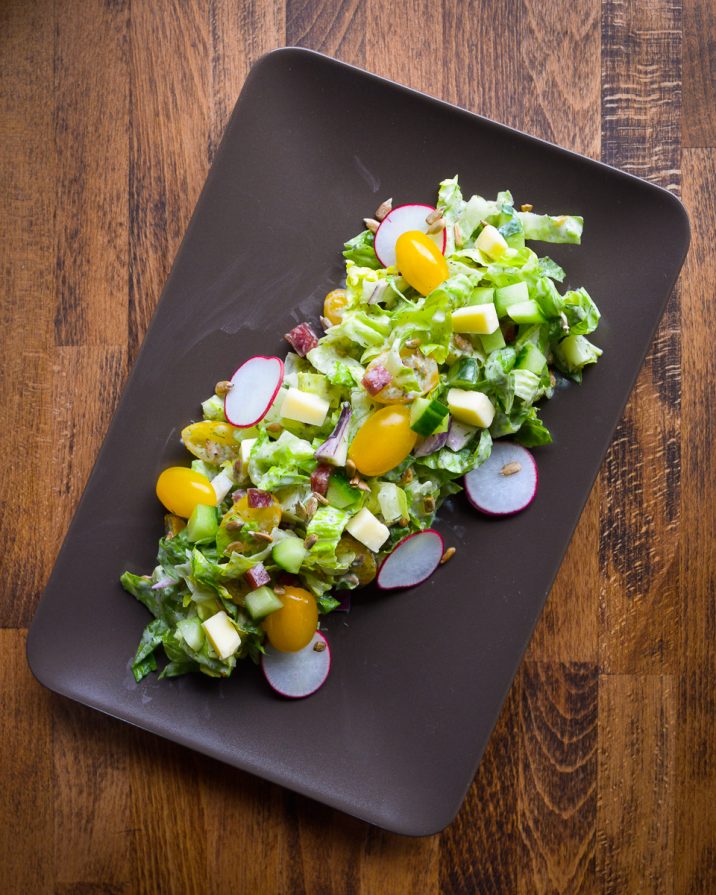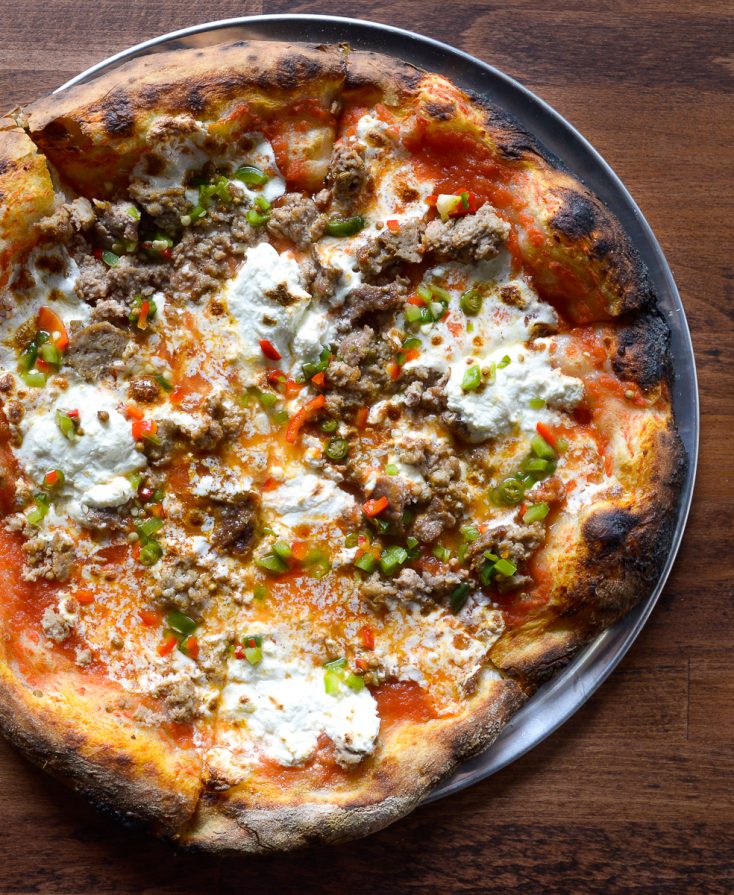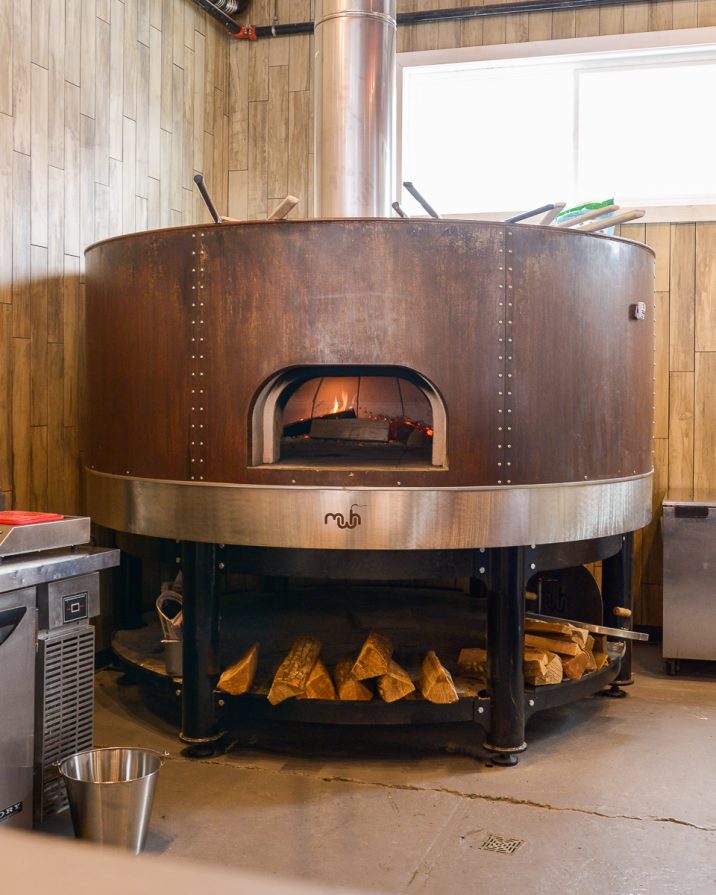 The interior, which was hand-fashioned by Paine and the Cooneys, includes seating for 68, some on cozy booths buttressed by discarded wine corks. The former dry cleaners space has been stripped to its bare essentials, with exposed brick and wooden beams spanning the length of the ceiling. An 11-foot glass garage door leads out, to what will eventually be, a shaded patio that will seat 25. And the granite-topped bar, bookended by two televisions, features shelves of Brewer's Fork-branded tulip glasses and a beer list hand-written on exposed brick painted black.
"It's great to be located right between these two iconic Boston landmarks: Bunker Hill Monument and Tobin Bridge," Paine says. "We have a park across the street and a bunch of greenery around here. Unfortunately, we're in this pocket where there's nothing much is available. Charlestown is a pretty under-serviced market, especially compared to something like the South End. And judging by how many come pop their head in everyday, asking if we're open, I think the neighborhood is ready for something like this."
7 Moulton St., Charlestown; 617-337-5703 or brewersfork.com.
---