Hitting a Sour Note
How one cook's passion for vinegar is winning over Boston's restaurant elite.
---
It all started with a simple question on Facebook: What would you like me to turn into vinegar?
The man behind the ask was Jitti Chaithiraphant, a Thailand-born, Boston-based self-taught cook who'd recently spent a year staging (or interning) in more than 50 restaurant kitchens up and down the East Coast. Many chefs he'd met during his yearlong journey responded to his challenge, offering ideas for sesame and ginger vinegars and varieties based on black beans, even chamomile. Intrigued, Chaithiraphant got to work fermenting everything he could get his hands on—and the idea for Heritage Vinegar was born.
That was almost four years ago. Since then, Chaithiraphant has converted a spare bedroom in his small Brighton apartment into a makeshift laboratory for his homegrown vinegar operation. To navigate his pad, he has to step over bucket upon bucket of slowly fermenting tomatoes, onions, watermelon, and other rotting produce.
Through experimentation, Chaithiraphant has discovered that just about anything can be made into vinegar—banana peels, pinecones, sweet potatoes, even soft drinks—so long as yeast is present, and sugars or starches for the yeast to feed on. And there must be time. Chaithiraphant says that it takes up to 11 weeks for the yeast to digest the sugar and transform solutions into vinegar; he sometimes returns from a 14-hour shift at a catering company to tinker with his vinegars for hours more. "I open every single jar, see how [the vinegars] look, and taste them," he says.
Many local chefs have turned to Chaithiraphant's unusual custom brews. Bread & Salt Hospitality's Josh Lewin incorporates a splash of Heritage Vinegar made from Douglas fir needles into a wild mushroom dish. Chef Matt Foley, of downtown brasserie the Merchant, meanwhile, commissioned vinegar made from grape soda, which he uses in everything from the braised red cabbage atop his duck-confit sliders to Concord-grape soup.
"Most vinegars are really neutral in terms of flavors, like red wine vinegar or white wine vinegar. But I like that his stuff is for such a finite purpose," Foley says.
Chaithiraphant's Instagram feed is a who's who pictorial of Boston's cooking elite clutching hand-labeled bottles of Heritage Vinegar products: Beyond Lewin and Foley, there's Uni's Tony Messina (banana, date, and pineapple weed varieties), and Harvest pastry chef Brian Mercury (sassafras). Toro and Coppa's Jamie Bissonnette uses a vinegar made from beer, and Townsman's Matt Jennings is waiting on a batch made from Moxie soda.
While Heritage Vinegar is, at this point, more of a gratis favor to chef pals than a business, Chaithiraphant says he'd like to raise money on Kickstarter later this year to expand operations. Foley, for his part, has advised his friend to open up a brick-and-mortar shop in Boston. "Of course, I'd be one of his first customers," he says.
---
The Life Cycle of Artisanal Vinegar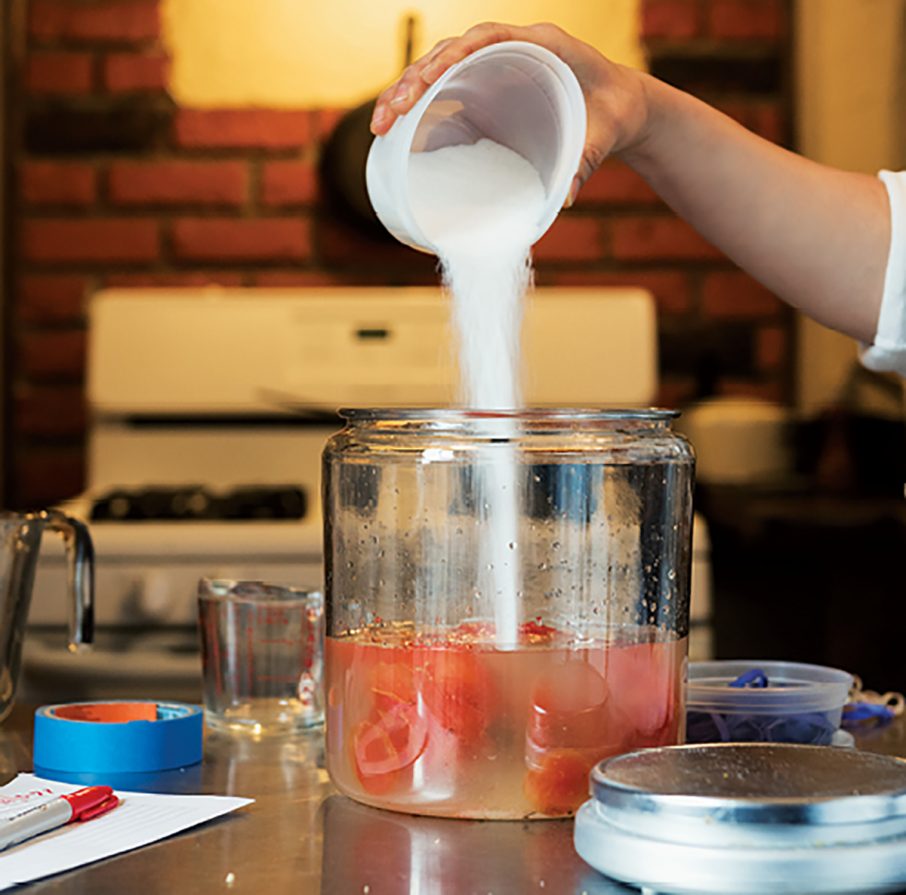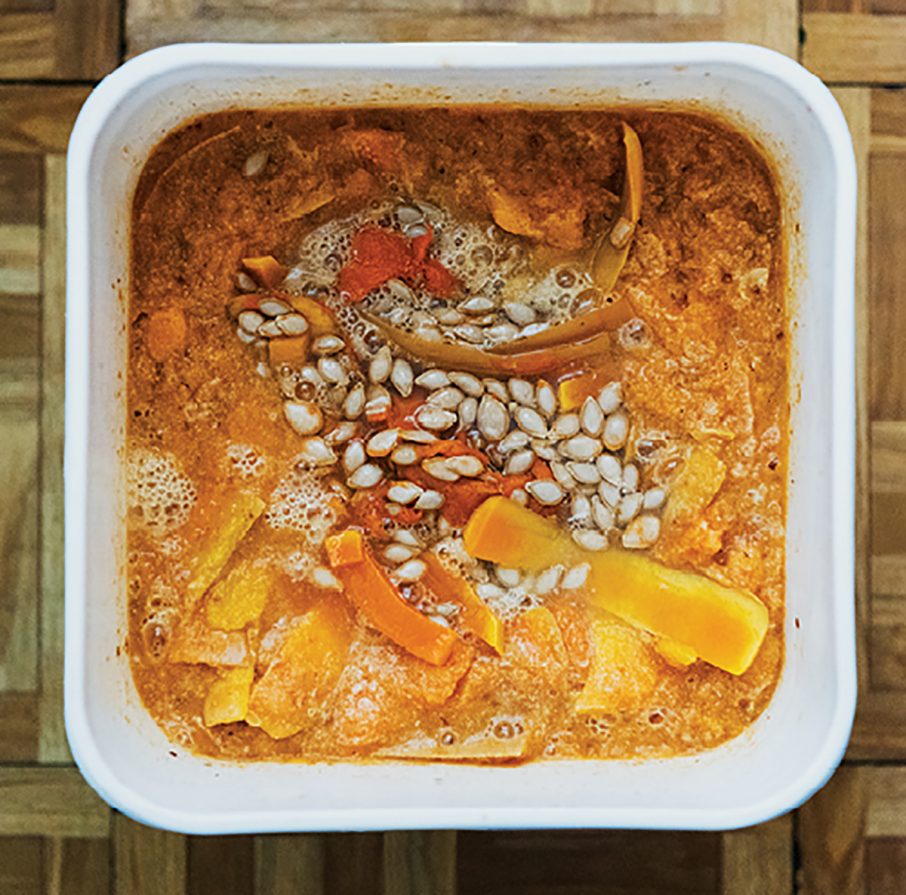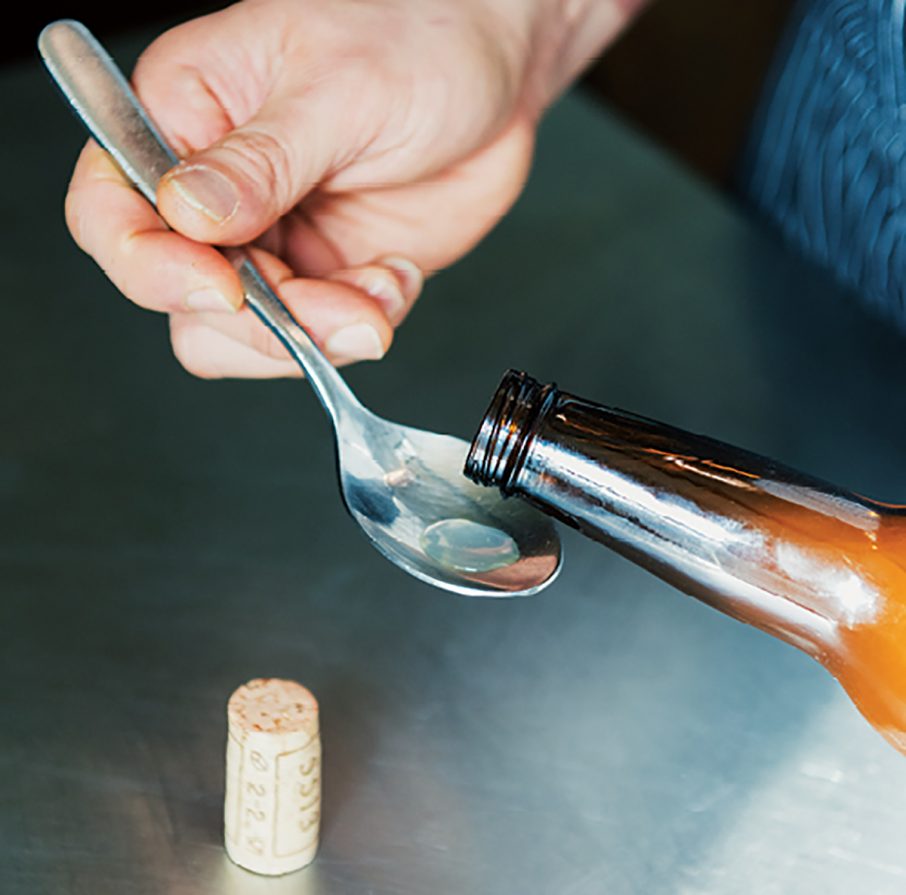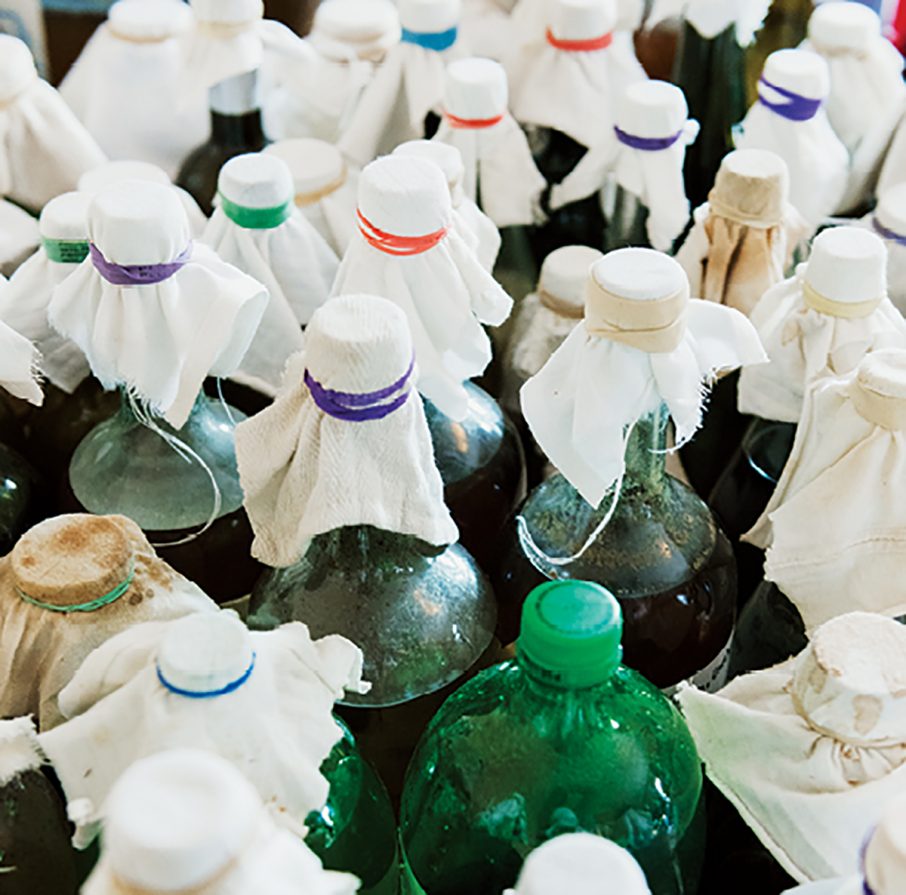 ---