Behind the Scenes of Smuttynose's New, Multimillion-Dollar Beer Fantasyland
The sprawling 14-acre beer campus includes a veggie-friendly restaurant, food trucks, a disk-golf course, and more.
---
Visiting a brewery is no longer some banal slog through alleys of fermentation tanks and bags of grain, a tedious half-hour tour peppered with feigned enthusiasm, endured mainly for the flight of free samples at the end. Now you have places like Barreled Souls in Saco, Maine, where the game board lounge and shuffleboard courts are as much of a draw as the tart, coriander-spiked Space Gose. Or Banded Horn in Biddeford, where ping-pong tables and corn hole dominate the 150-year-old Pepperell Mill warehouse space.
In the craft beer circuit, perhaps nobody embodies this community-driven sea change more than San Diego's Stone Brewery, which has erected a trellised outdoor beer garden, a palatial taproom with 40 draft beers, bocce courts, and a hip gastropub serving duck confit tacos, hemp seed pretzels, and salads sourced from their own 19-acre farm just down the street.
Now New Hampshire has its own version of that kind of all-in-one social destination thanks to Smuttynose's new Towle Farm facility in Hampton. Located on 14-acres of verdant farmland, some of the oldest in the state, Smuttynose has converted a pre-Civil War barn, two carriage houses, and a 19th century farmhouse into a beer wonderland. Described by Publicity & Communications manager JT Thompson (also known as "The minister of propaganda") as a "beer campus," the grounds include Smuttynose's new 40,000 square feet state-of-the-art facility, a nine-hole disk-golf course, and a 95-seat "farmstyle" restaurant called Hayseed.
The brewing facility alone was a $24 million dollar project that includes an automated 4-vessel brewhouse, six 270-barrel fermenters, a centrifugal separator to help with product loss and clarity issues, not to mention almost double the square footage of its former site at Heritage Avenue in Portsmouth. After opening last May, with just the initial build-out, Smuttynose leapt up to a capacity of 65,000 barrels annually, with the potential to grow to 120,000 barrels.
But even with the increased production, and the exciting range of brews being developed in their Smuttlabs offshoot, the most dramatic changes seem to be on the hospitality side: a flashy retail space with all kinds of beer swag, a tasting bar erected beneath one of the towering new triple-batch fermenters, and of course, the serious array of food.
Thompson admits that in their former space in Portsmouth, the brewery had become a pitstop in a longer journey, as beer tourists from Connecticut and Massachusetts popped in, then quickly dispersed for other attractive beer hubs up and down New England. Smuttynose wanted to create an environment that would be difficult to pry yourself away from, where there was a wide range of enticing cuisine on-site, outdoor parties and activities, and a bar, not only offering Smuttynose's ever-growing catalogue, but draft wines, cocktails, and guest taps from some of the hottest craft producers in the region.
Not that this a novel concept for Smuttynose owner Peter Egelston. Prior to launching the brand with Joanne Francis in 1994, he was known for another success story, the Northampton Brewery, now the oldest brewpub in New England. Thompson says it pained Egelston when would-be customers and Portsmouth Brewery (Egleston's other brewpub) regulars would stop by Smuttynose for lunch, expecting to find a patty melt or one of the family's signature chargrilled burgers on bulkie roll.
"Smuttynose's roots are in the restaurant business with Peter and his sister Janet opening Northampton Brewery in 1987, then Portsmouth Brewery in 1991," Thompson says. "Our DNA is in the restaurant industry, so Hayseed was sort of a no-brainer for us because we already knew how to do it."
A restaurant might have always been in the plans for Smuttynose when they purchased the Towle Farm plot in 2008, but it took the surrounding community to inspire them to use the historic, on-hand resources for the building, the furniture inside Hayseed, and even the tap handles, which were constructed from old floorboards.
"To be LEED certified just makes a lot of sense," Thompson says. "It's simple things like, if there are trees you need to cut down on your property, don't waste them. That's why we saved all the red oak and made tables out of them. Or like the house itself. I think initially the thought was just to tear it down to build Hayseed, but a lot of people in the community were like, 'What are you going to do to the farmhouse? It's historic, what are you thinking?'"
Heading up Hayseed is executive chef Kevin Hahn, formerly of the lauded Pepperland Café in South Berwick, Maine. Hahn says he was lured to the high volume project by Francis' vision for a seasonal, largely veggie-centric eatery. Instead of typical brewpub fare like burgers and wings, Hahn has elected for healthier, more composed offerings utilizing products from local farms and fisheries, like a crispy polenta bolognese studded with mushrooms foraged from around New Hampshire, spicy cioppino with locally caught mussels, and a cheese board drizzled with honey collected from Smuttynose's own beehives.
"Our original focus was to have a menu that a little different, something that you wouldn't normally find in the beer world," Hahn says. "I wouldn't even necessarily call us a brewpub, we're a brewery restaurant that's pretty eclectic. It's been a lot of fun to take commonplace foods, and give them a twist so they're vegetarian, but also satisfying. To me, it's comfort food that's very beer-oriented. You have your nuts and pickled eggs that you might find in your old school dive bar—stopping just short of the pickled pig's feet. Then we also have a lot of very traditional beer food like schnitzel and our carbonnade flamande."
Several of Hahn's offerings are tinged in Smuttynose's collection of ales, like the onion rings dredged in an IPA beer batter and the aforementioned carbonnade flamande that is braised in Gravitation, a Belgian-style quadruple.
Hahn is well aware that certain people might recoil at the word "vegetarian," and Smuttynose is far more interested in drawing a diverse crowd, so the chef will be preparing an additional 8-12 daily chalkboard specials that showcase protein-laden alternatives like a New York Strip steak, a fried haddock sandwich, and a Moroccan meatball sub. All can be enjoyed in the homey confines of the Victorian farmhouse, decorated in Joanne Francis' collection of beer-themed black-and-white photos, or on the soon-to-be unveiled beer garden that will seat 35.
And those won't be the only places to plop down to with a plate of soul-sating comfort food. The brewery recently acquired the vintage airstream trailer seen on their Finest Kind IPA label, and later this summer, quite possibly with musicians playing live in the surrounding fields, Hahn and his team will be serving various snacks and small plates out of its weathered aluminum confines.
What's becoming more and more obvious is that craft beer is no longer just for growler-toting hopheads, it has crashed into the mainstream like a rogue wave. Smuttynose's boozy theme park, with diversions for the whole family, well, that's just further proof.
---
Hayseed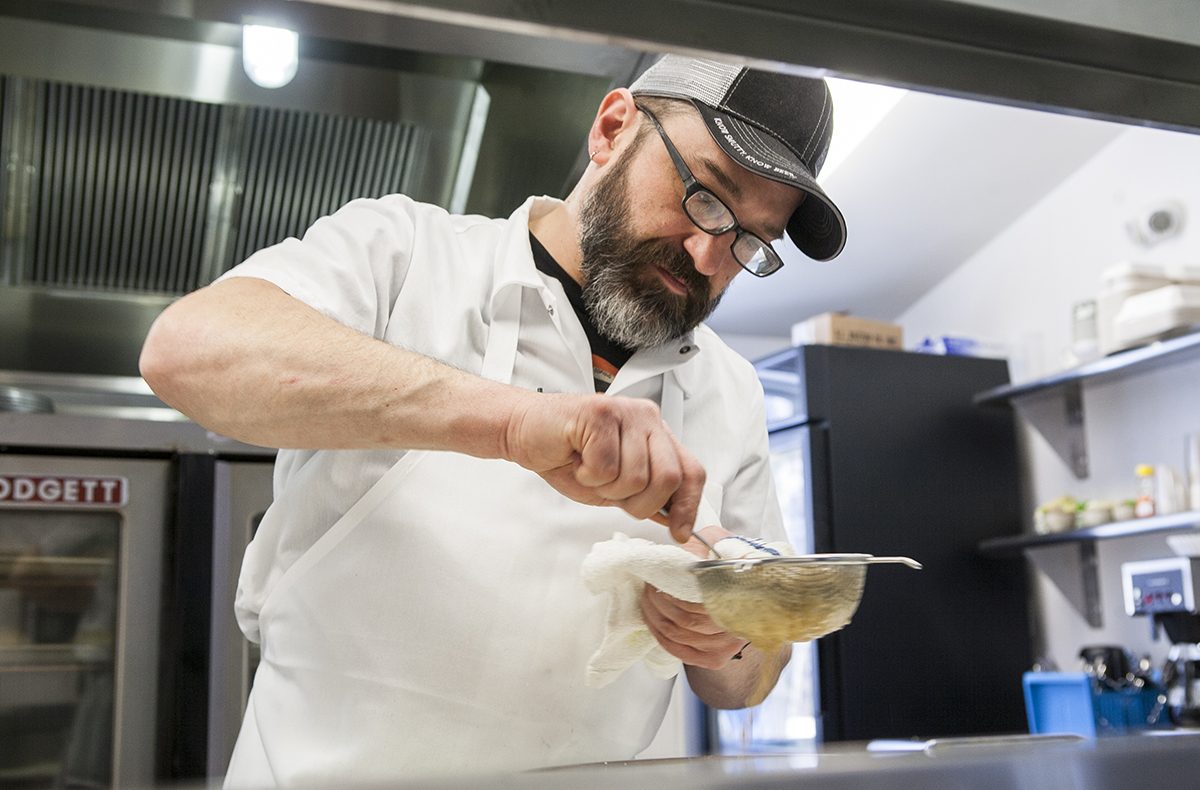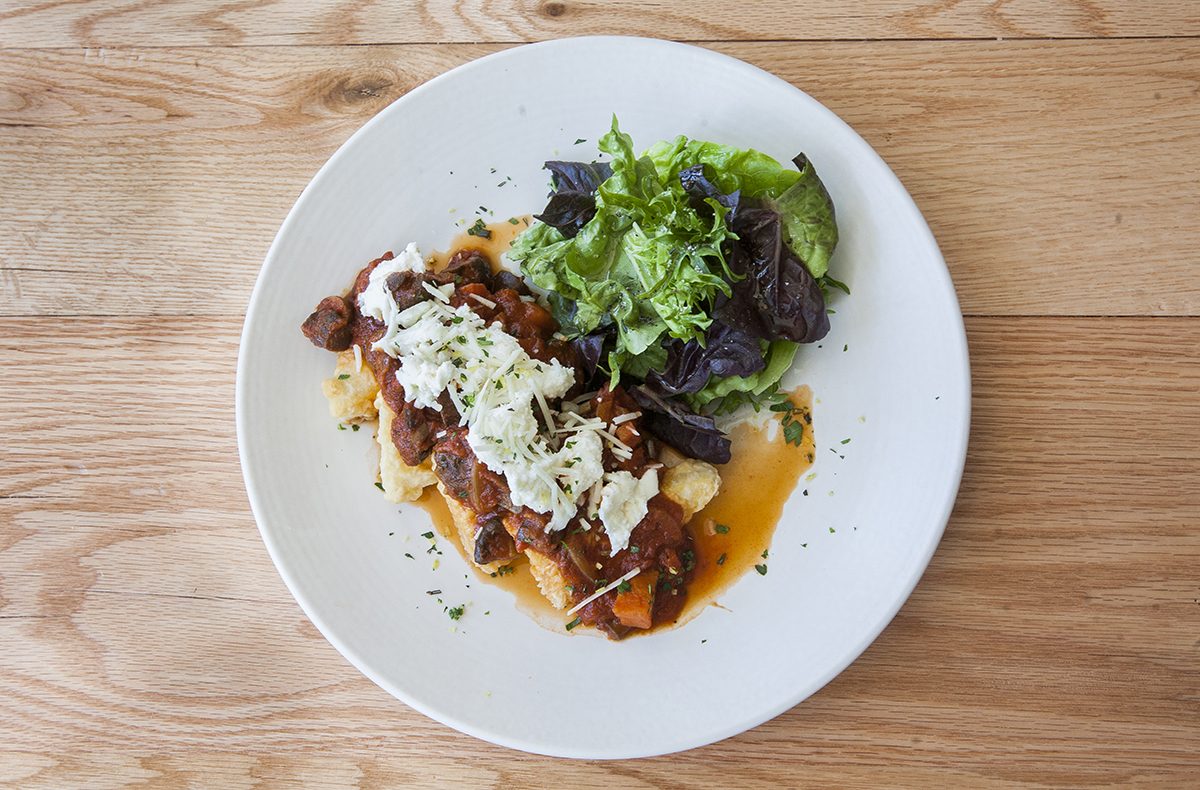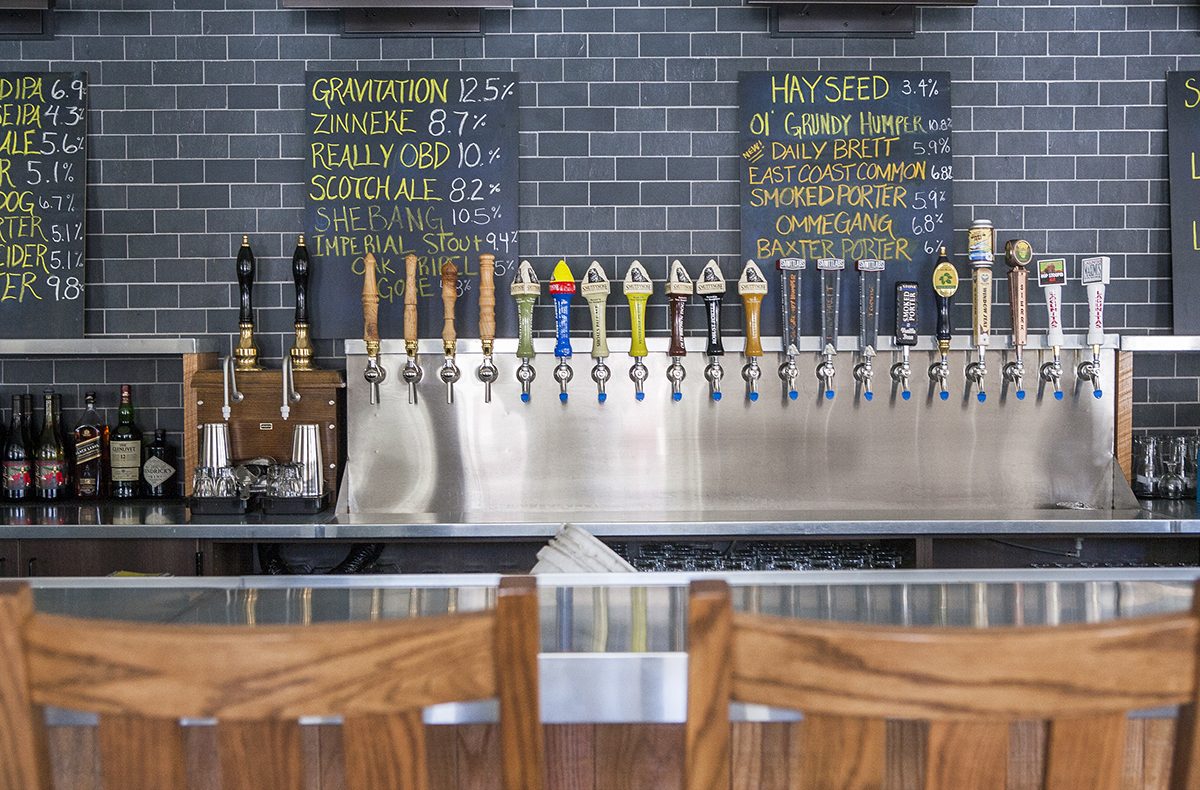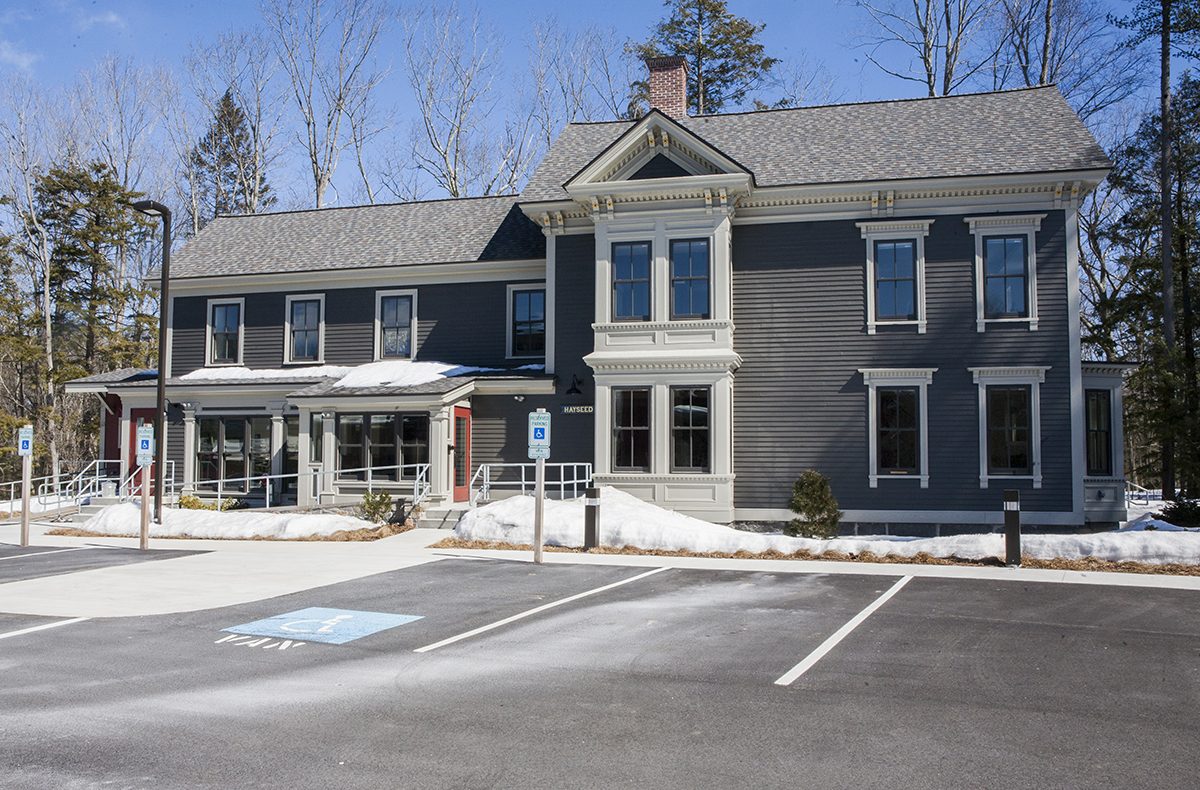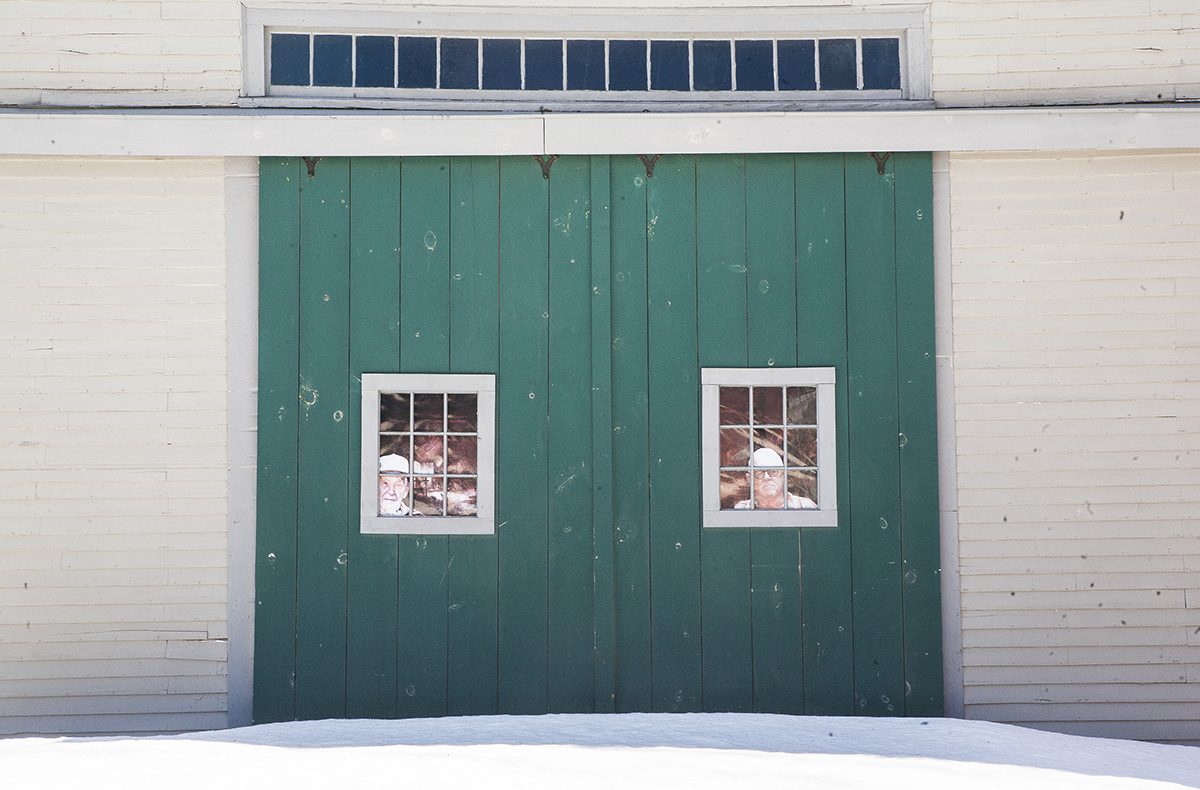 105 Towle Farm Rd., Hampton, NH; 603-436-4026 or smuttynose.com.
---