Roche Bros. Set to Open in Downtown Crossing
The supermarket's Millennium Towers location to feature outdoor produce stands, a cafe, and direct access to the T.
---
Wellesley-based grocery chain, Roche Bros., has announced that its new Downtown Crossing supermarket will open on Wednesday, April 29 in the recently restored Burnham Building. Located at 8 Summer Street, the 25,000 square foot store represents the first large-scale grocery store to be built in the area, offering the growing residential neighborhood an array of ready-to-eat foods, fresh produce, a coffee bar, and even outdoor fruit and flower stands.
"The Roche family has been part of the Boston community since 1952 when our dad Pat and Uncle Bud opened a small neighborhood meat market in Roslindale Square," said CEO Rick Roche via a press release. "We've grown up and expanded over the past 60 years, and it is special to our family to be opening a new location right in the very heart of the city. We are honored to have earned this place in the community and are looking forward to serving our new neighborhood."
Roche Bros. worked with developer Millennium Partners on maintaining the integrity of the iconic architecture, which was once home to the original Filene's Department Store. The Burnham Building's original façade remains intact, as well as the exposed, centuries-old steel columns on the lower level and the terracotta tiles in the street level retail space.
The full-service supermarket is located downstairs, in the former space of Filene's Basement, where customers can shop from a bakery, a deli, a specialty cheese shop, a seafood department, and aisles of national and local grocery brands. Other features include the produce department's "Chop Shop" with over 40 varieties of fresh-cut veggies, a full-service catering department for business and social events, online ordering with home delivery, and easy access the T, with exits that lead directly the Downtown Crossing concourse.
On April 29, Roche Bros. will hold a ribbon-cutting ceremony at 9:30 a.m. with outdoor sampling booths lined up on Summer Street until 5 p.m. Later that evening, from 5 to 7 p.m., Boston-based country band Dalton & the Sheriffs will play a free concert for guests outside.
Roche Bros.' Downtown Crossing store will be open Monday through Saturday from 7 a.m. to 10 p.m. and on Sundays from 8 a.m. to 9 p.m.
---
Roche Bros. Downtown Crossing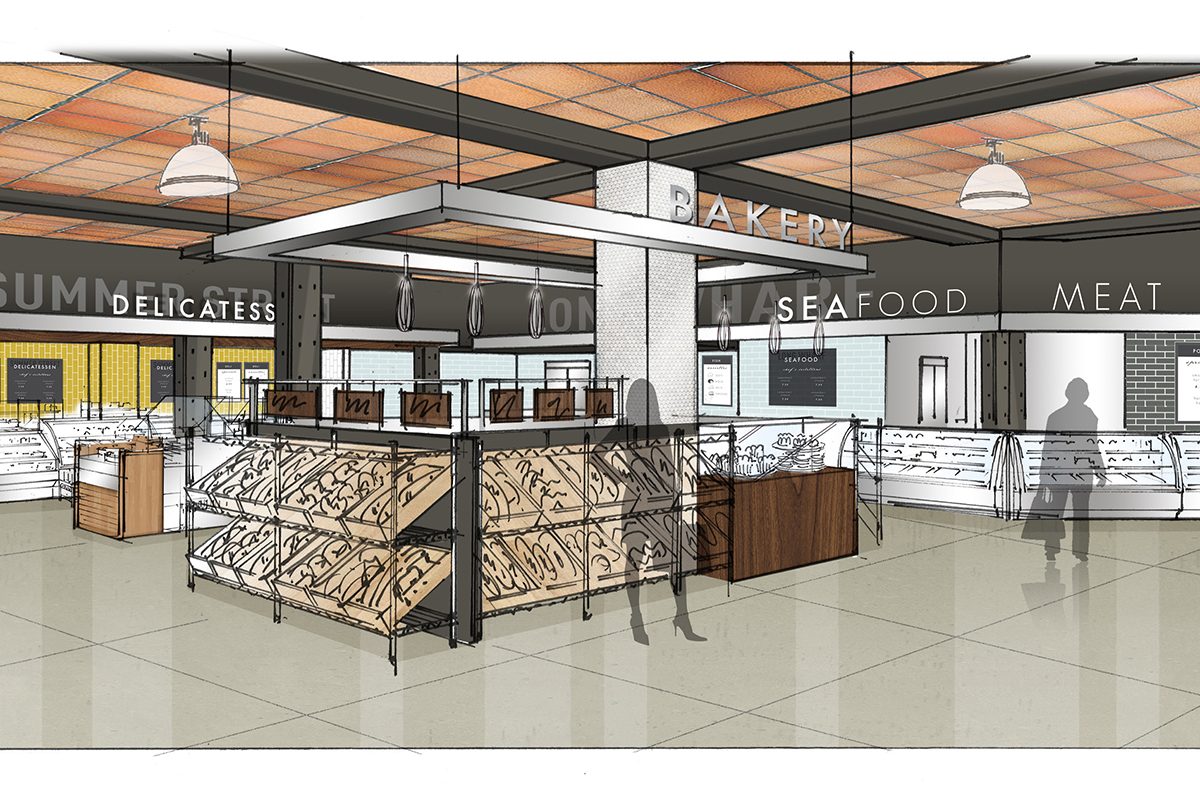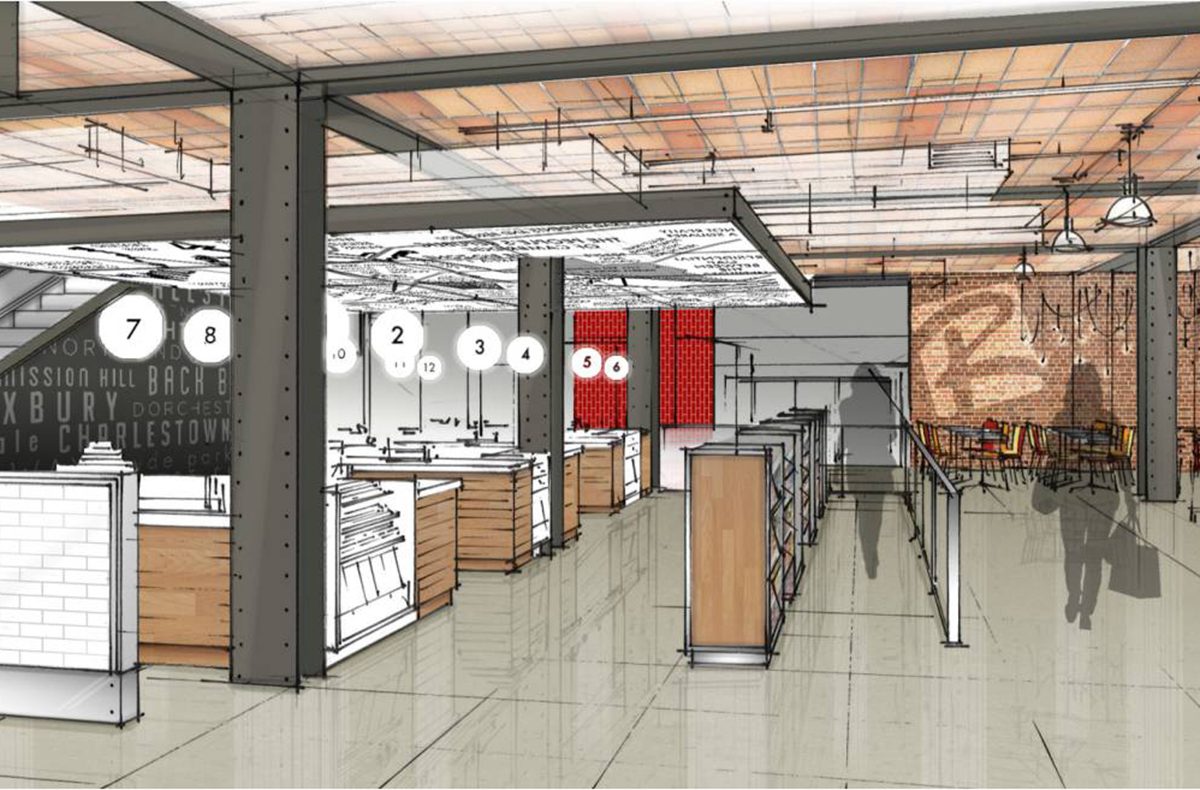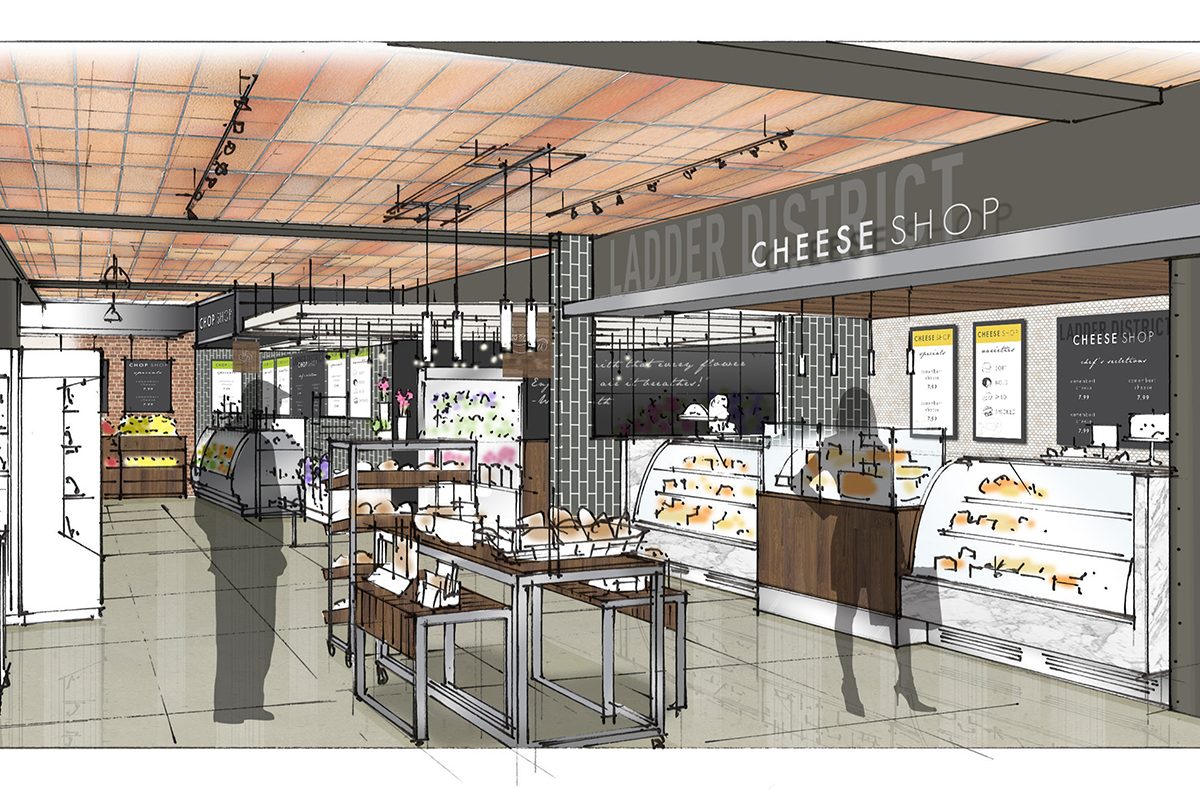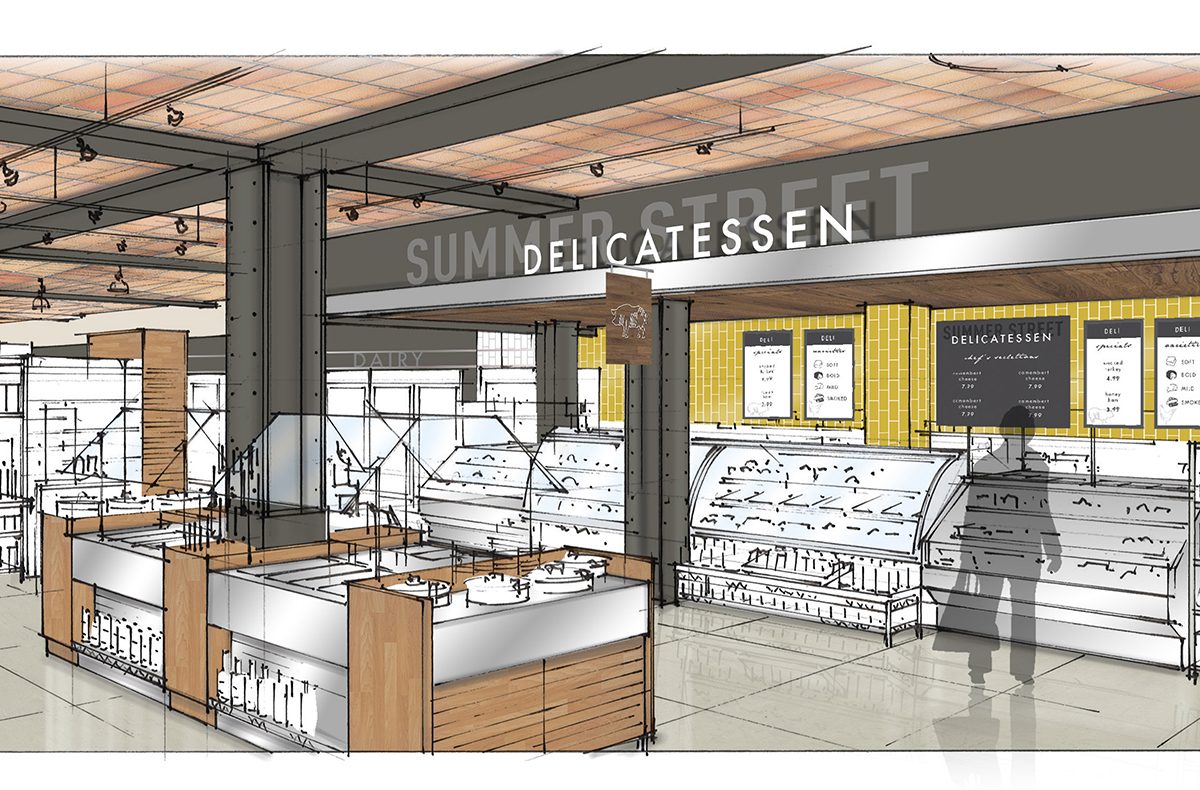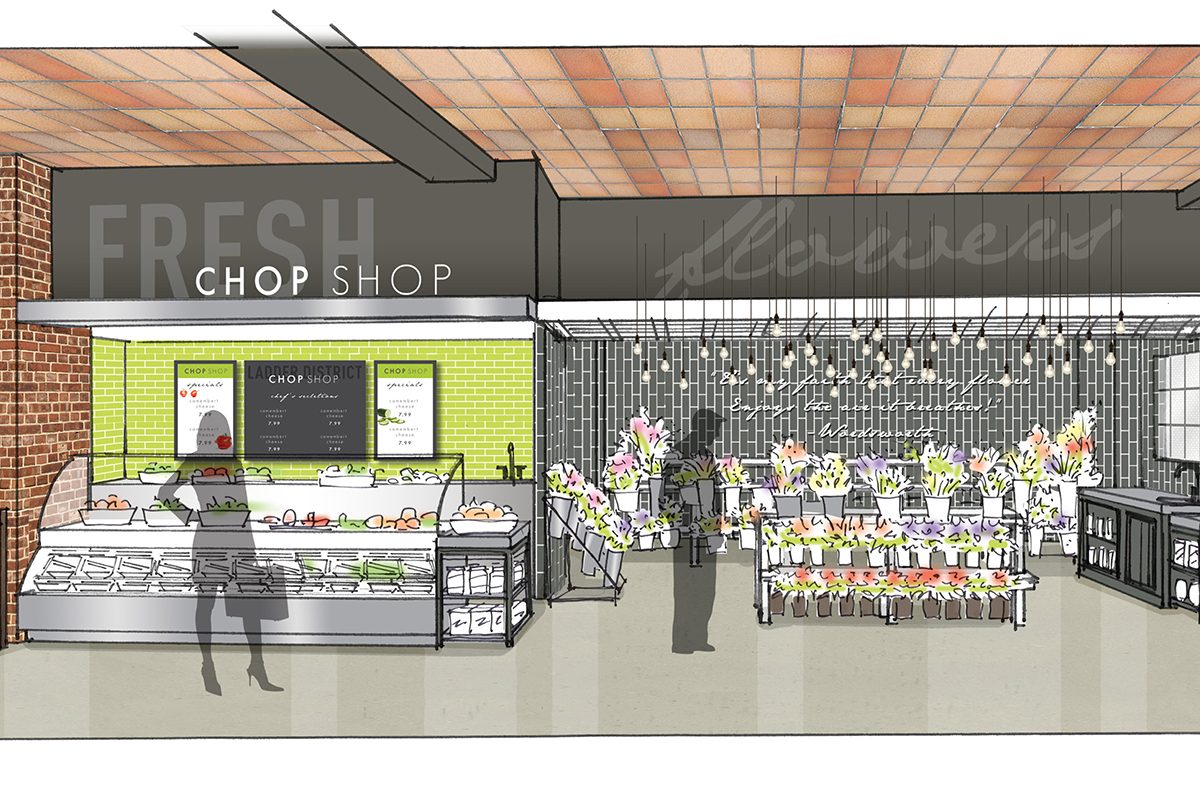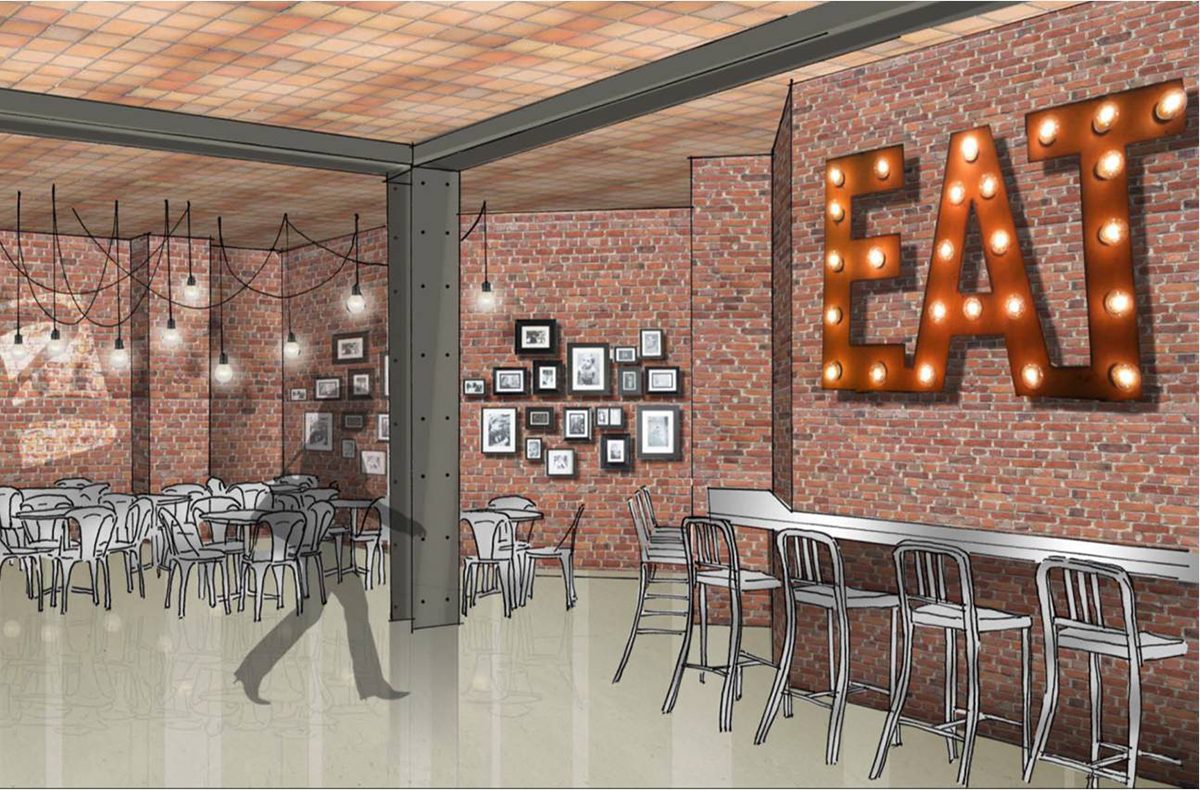 ---