Stephanie's on Newbury Gets a Modern Overhaul
After a three month hiatus, the Newbury icon reopens with a new look and an all-weekend brunch service.
---
Newbury Street is easily some of the most fickle, unforgiving real estate in the city, which is what makes Stephanie Sokolove's 20-year tenure that much more impressive. The chef-owner of Stephanie's on Newbury just keeps chugging along, even as her pricey stretch of Back Bay seems to churn and evolve, seemingly by the second. But Sokolove says she was determined to keep her iconic spot as popular and implacable for the next two decades, which is why she closed her restaurant on January 5 to completely overhaul the space.
Starting this week, Sokolove unveiled her clean, much more modern iteration of Stephanie's on Newbury, which was designed in collaboration with Sousa Design Architects, the same firm behind The Gallows, Masa, and the Wahlburgers franchise. Additions include a range of tufted, orange leather banquettes, mirrors and silver plating covering the walls, four flat screen televisions in the bar area, and clear glass chandeliers dangling from the ceiling.
---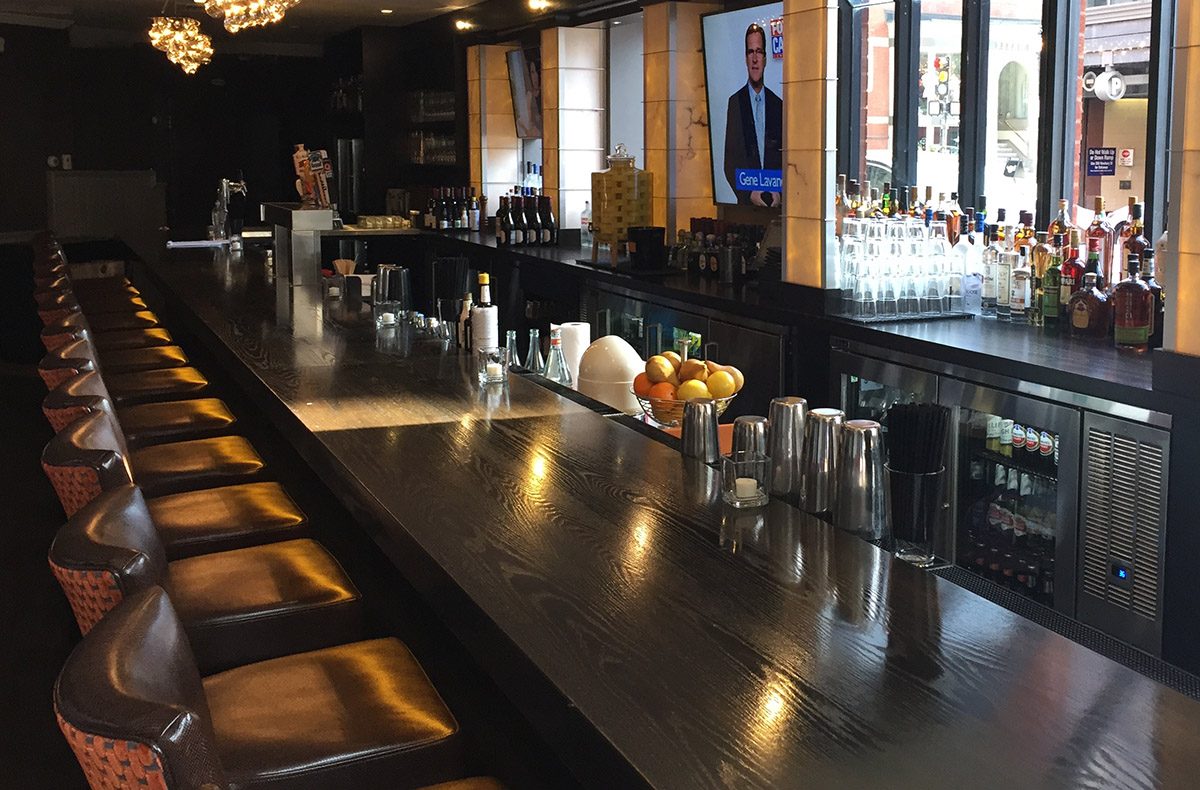 Lunch and dinner are already being served (with patio service), and starting this weekend Stephanie's will introduce a new brunch service on both Saturday and Sunday from 10 a.m. to 3 p.m. Later this year, look for a new weekday breakfast service, which Sokolove hopes to launch sometime this summer.
190 Newbury St., Boston; 617-236-0990 or stephaniesonnewbury.com.
---