Oxbow Brewing Now Offering Vacation Rentals
Crash in a passive solar farmhouse just up the hill from the Maine brewery's original Newcastle facility.
---
The big business of craft beer tourism now extends beyond weekend tours, a proliferation of brew buses, and even upscale restaurants built on-site. These days, there are whole Disney-esque vacations centered around carefree imbibing, like at Dogfish Head in Delaware where "off-centered" icon Sam Calagione has converted a '70s era motel into a 16-room boutique hotel offering Dogfish-branded beer soap, hipster sleeping quarters designed by The Ace Hotel's former brand manager, and beach cruisers at-ready to explore nearby Rehoboth Beach.
Now Oxbow Brewing Company in Maine is going Airbnb, having turned the farmhouse behind its original Newcastle facility into a three-bedroom getaway featuring modern amenities such as a full kitchen and bathroom, laundry facilities, and wireless internet. The remote, passive solar bungalow—the former home of Oxbow's owners Geoff and Dash Masland—might not match the sheer scale or entrepreneurial clout of Calagione's Dogfish Inn, but offers an equally (if not more so) tranquil respite. Situated on 18 bucolic acres, the Oxbow farmhouse offers perks like a screened-in porch, hikable former logging trails that wind through the property, a deck with views of the woods and pond, and next-door access to some of the best beer in New England.
"We love the rustic charm of this property more than any place in the world," Dash says via email. "We hope vacationers will enjoy the peaceful setting and our world class beers as much as we do."
The farmhouse, which sleeps nine (three bedrooms outfitted with queen beds, as well as a full-sized pull-out couch and futon in the living room), is available for rent by the night. The rental fee includes a $25 per night credit to use in the Tasting Room. Oxbow is located just 10 minutes from popular midcoast Maine destination Damariscotta and is only a half-hour away from Pemaquid Beach.
---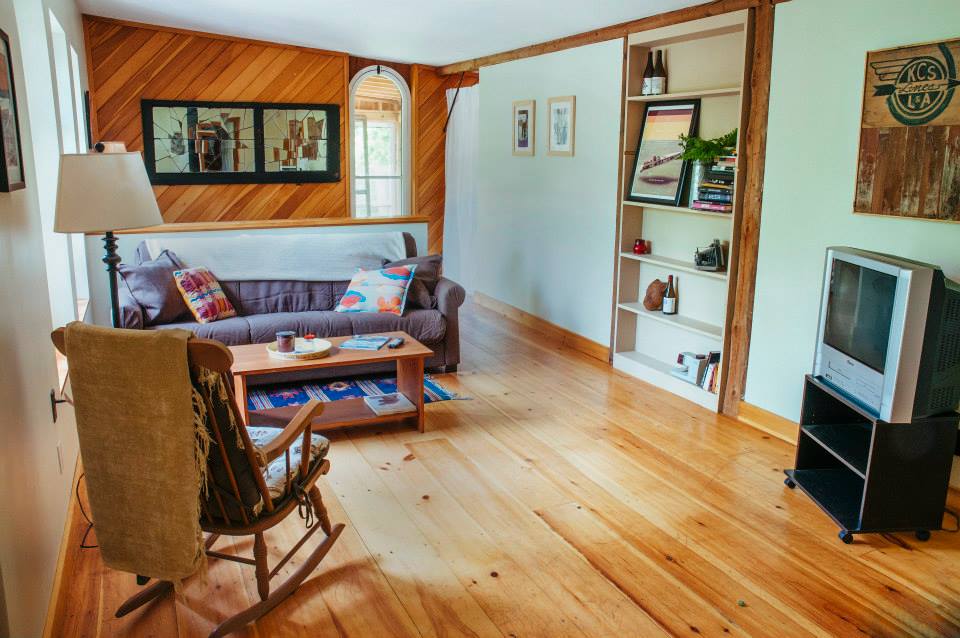 274 Jones Woods Rd., Newcastle, ME; 207-315-5962 or oxbowbeer.com.
---