Frank Pepe's Pizza in Chestnut Hill Is a Bellwether for Expansion
The iconic company's first Massachusetts location opens this week, but it could one day have five locations in the greater Boston area.
---
To local fans of New Haven-style pizza, this week's opening of the first Frank Pepe Pizzeria Napoletana in Massachusetts may feel like a long time coming. But that's just the way things are with the 90-year-old restaurant group.
"Our growth is very slow and methodical," says Gary Bimonte, Frank Pepe's grandson and an employee of the family company for 40 years.
Founded in New Haven in 1925, Pepe's built its following with thin, chewy, tomato-, white clam-, and mootz-topped pies that visitors to the college town of New Haven raved about and returned to.
Bimonte and six cousins are now the third generation owners. About 11 years ago, with the help of corporate consultants, they opened the second-ever Pepe's Pizza in Fairfield, Conn., using the same ingredients and preserving the same techniques Frank Pepe established in the 1920s.
"We're aging out," Bimonte says. "We're just trying to keep Frank Pepe's legacy alive."
Frank Pepe's at the Chestnut Hill Mall, the brand's eighth restaurant in three states, opens to the public on Wednesday, December 16.
And there's more where that came from. The company is on track to open a new store every 18 months, Bimonte says. Waterbury, Conn., comes next, slated for mid-2017, but Chestnut Hill is a bellwether for more expansion in Massachusetts. Its reception will guide Pepe's future development in the Greater Boston area, which could one day have five Frank Pepe's.
"One of the things we discovered is we had a life here in absentia," says Pepe's site development lead, Jeff Fields. "When we said we were doing Pepe's [in Massachusetts], social media went off the charts. We're gratified as hell."
Harvard Square is one area where Fields would love to open a Pepe's, with its dense student population and an Ivy League appreciation for institution and tradition. "It's as close as we could come in Greater Boston to New Haven," he says.
Braintree is another prime site because of its proximity to the South Shore and the Southeast Expressway. Fields is also considering communities like Natick, Framingham, Burlington, Dedham, and the North Shore. Plus, one day, he vows to open a Pepe's in the city of Boston.
"Find me a single-story building in [Boston's] South End that has its own parking lot, and we'll build a Pepe's there," Fields says. "Every location that we've done to date has had ample parking. When we do our first urban restaurant, the model changes."
Boston has strict regulations around coal-fired ovens, which is what Pepe's uses. Pepe's brick hearths, based on the 1936 model at Pepe's in New Haven and custom-built for each new restaurant, burn around 600 degrees and generate a lot of radiant heat. "We make terrible downstairs neighbors," Fields says.
The Waterbury store is Pepe's first built-to-suit site, and Fields said he is willing to replicate that model if the right parcel becomes available.
But, the conservative, family-owned-in-spirit company doesn't hurry with these things, Fields says. "We talk about doing things on Pepe time, which means very slowly."
It takes between six and eight months to train staff on the Pepe's pizza-making process. The 100,000-plus-pound ovens need to be lit weeks in advance so they're properly seasoned when a new restaurant starts slinging pies, Bimonte says.
"We don't just plop Pepe's Pizza everywhere. We look for strategic locations, [and] this is a hand-crafted product, and these guys have to learn how to make Pepe's pizza," he says. "Competition has been very fierce. We have to stay on top of our game, always."
Despite the proliferation of wood-fired pizzerias like Bertucci's, which launched in Somerville in 1981, Area Four, Posto, Pastoral, and coal-fired companies like Newton's Max & Leo's, expanding in Boston proper this winter, Pepe's has still maintained its popularity. Fields, a former Newton resident, says that over the last 45 years, he has periodically dropped everything and drove the five-hour roundtrip to New Haven for apizza.
"We're not here to put anybody out of business," Bimonte says. "We just came here to offer our product to Massachusetts, because people were driving all that way to Connecticut. We're bringing the pizza to them, exactly the way my grandfather did."
---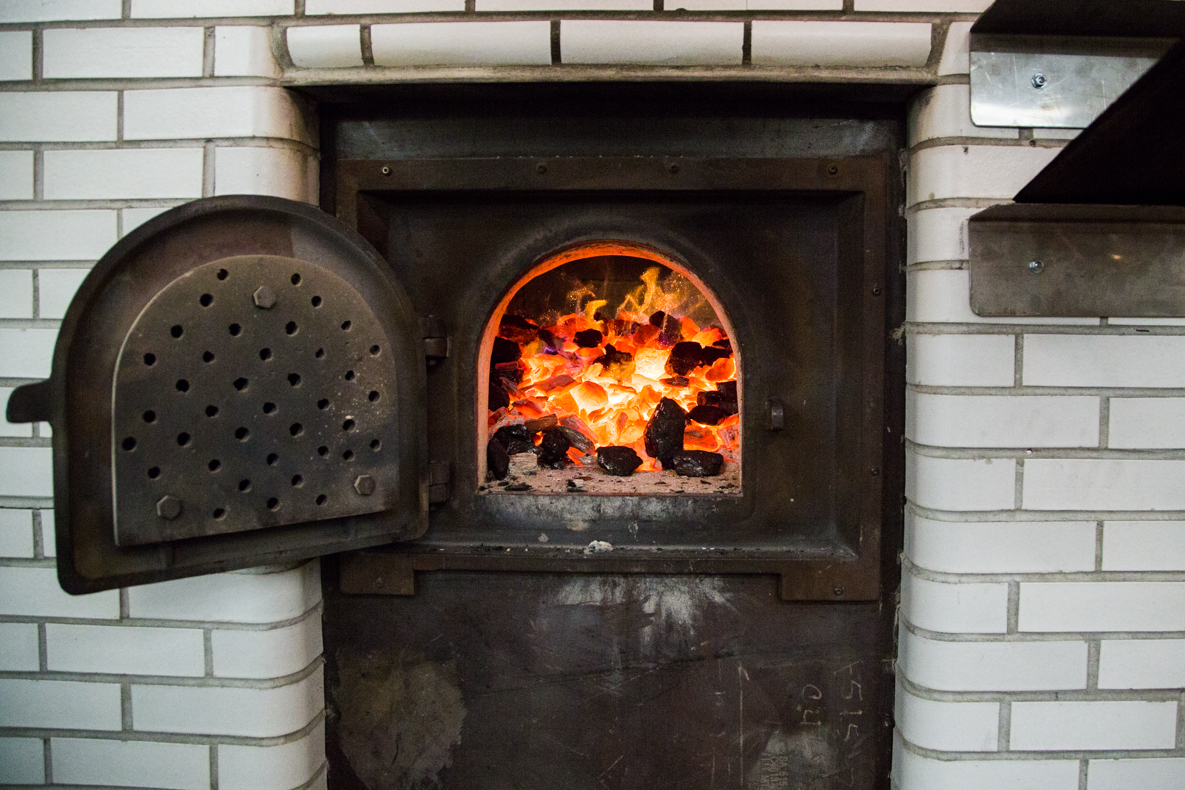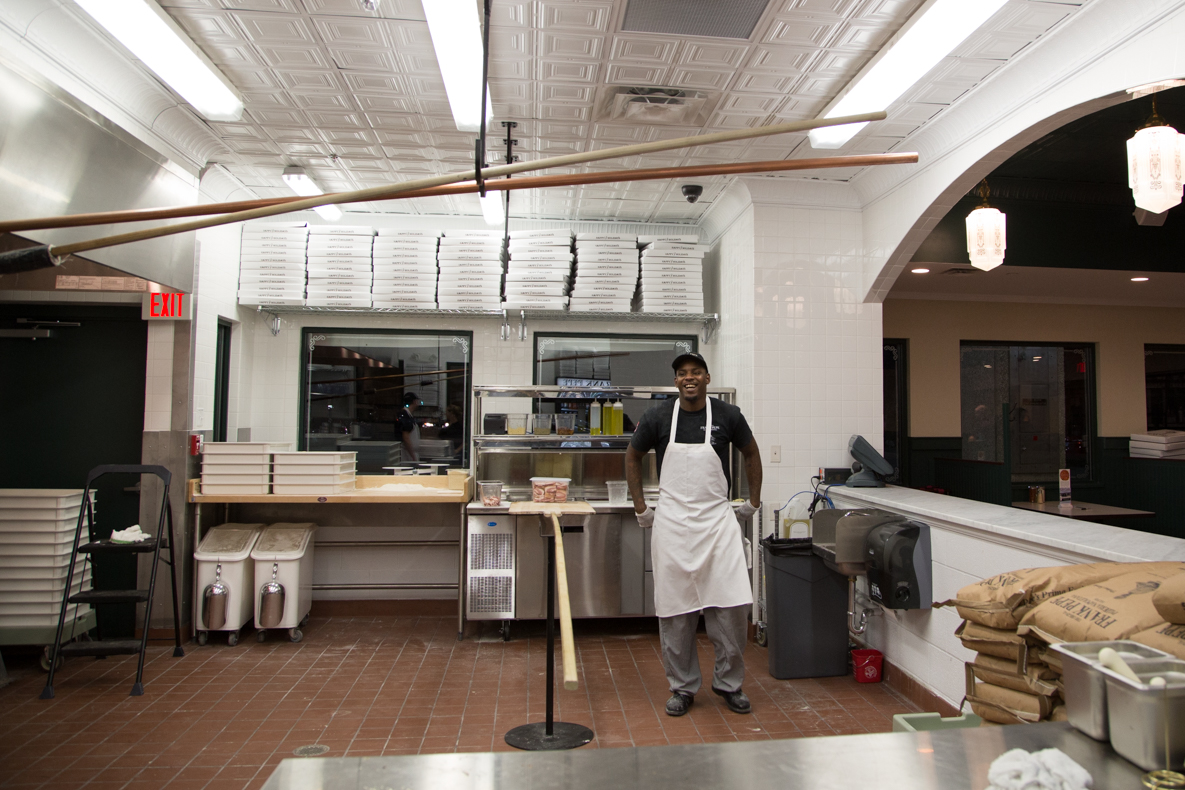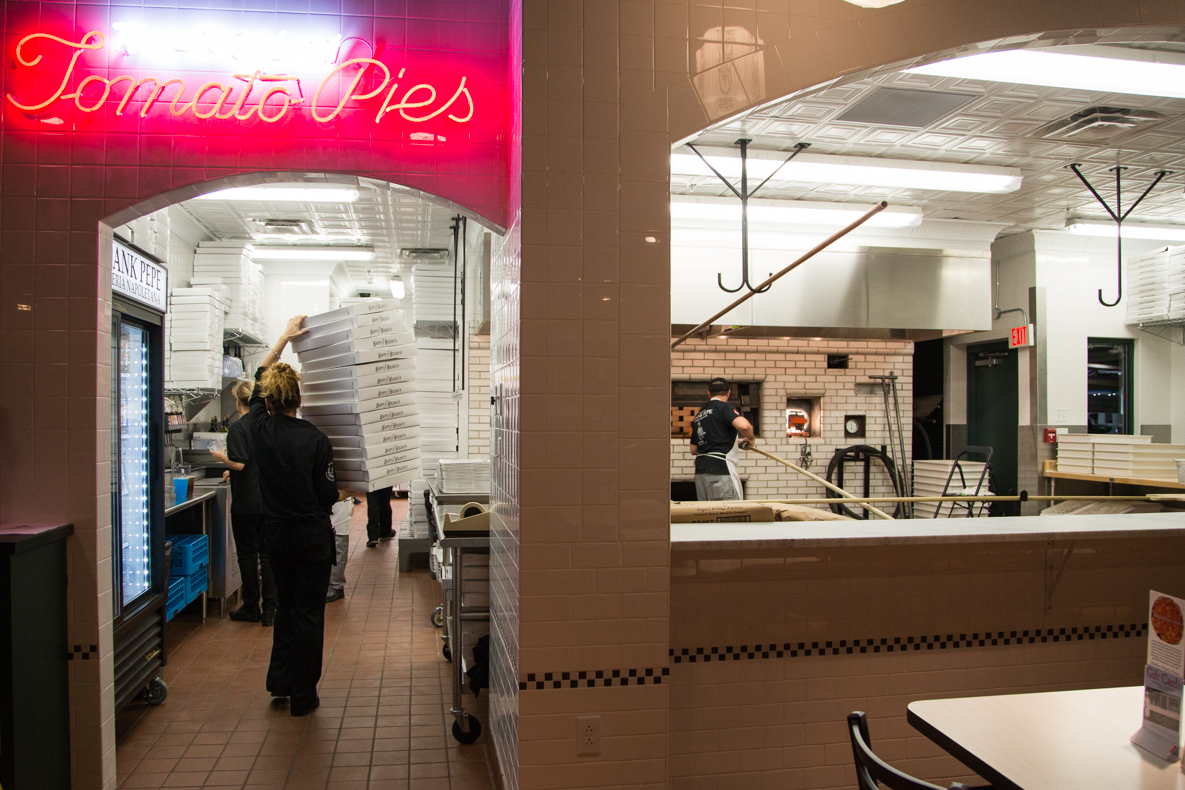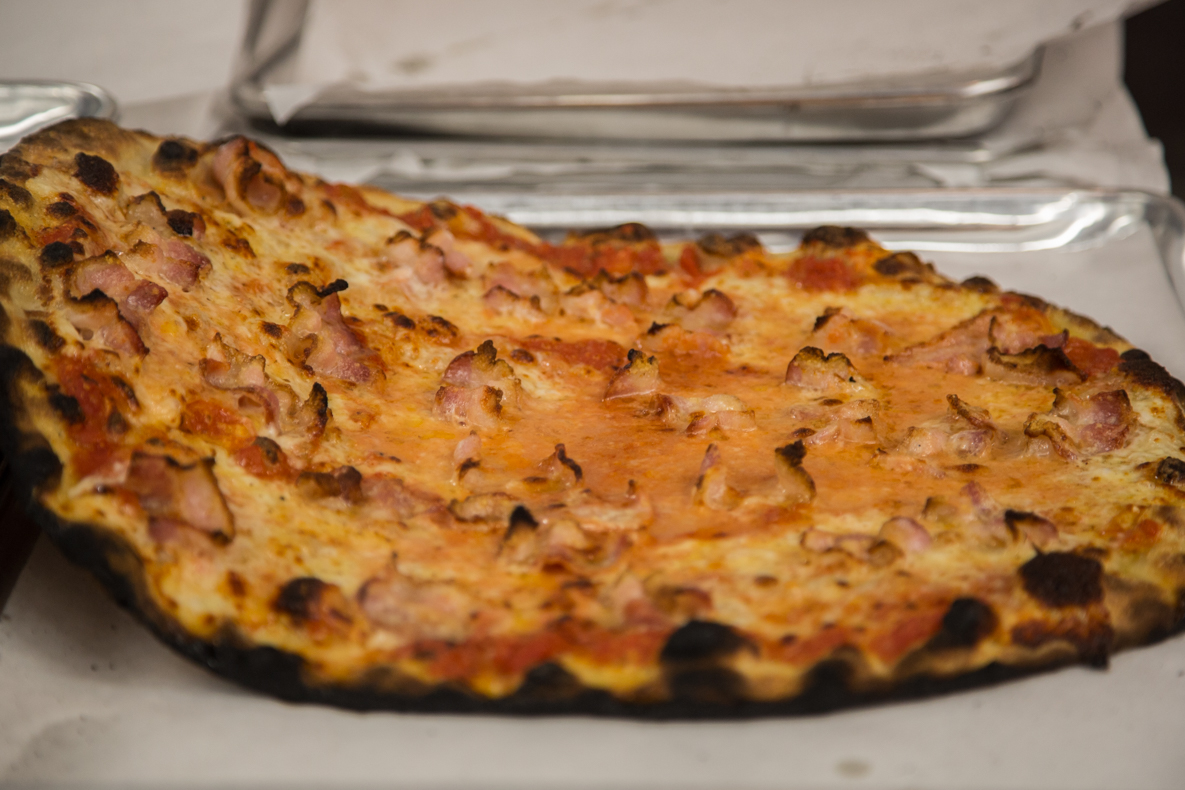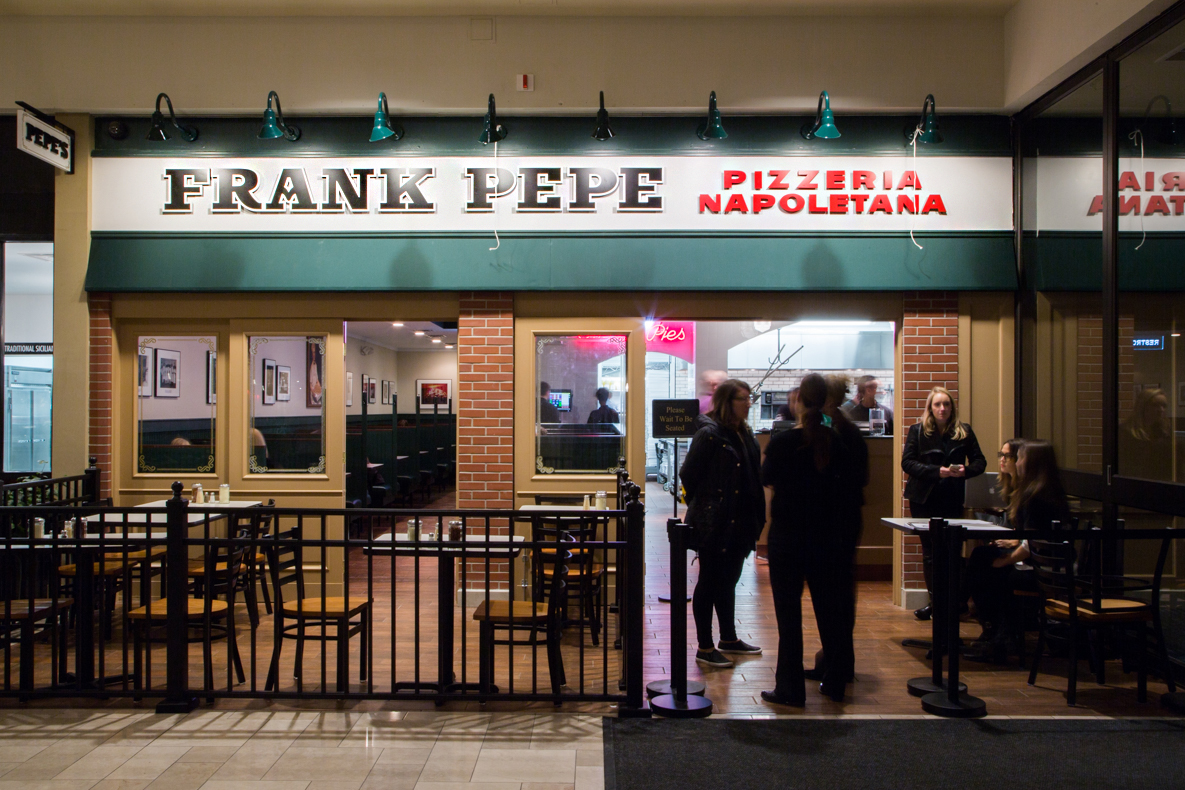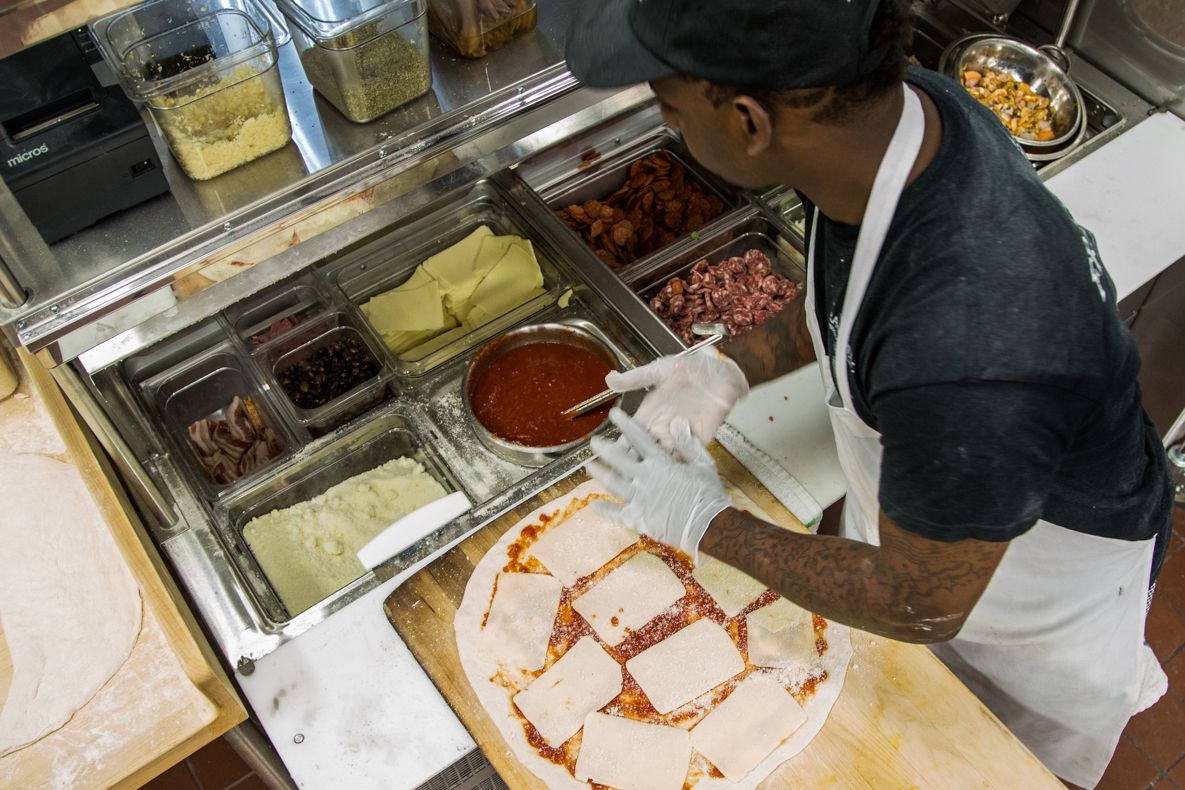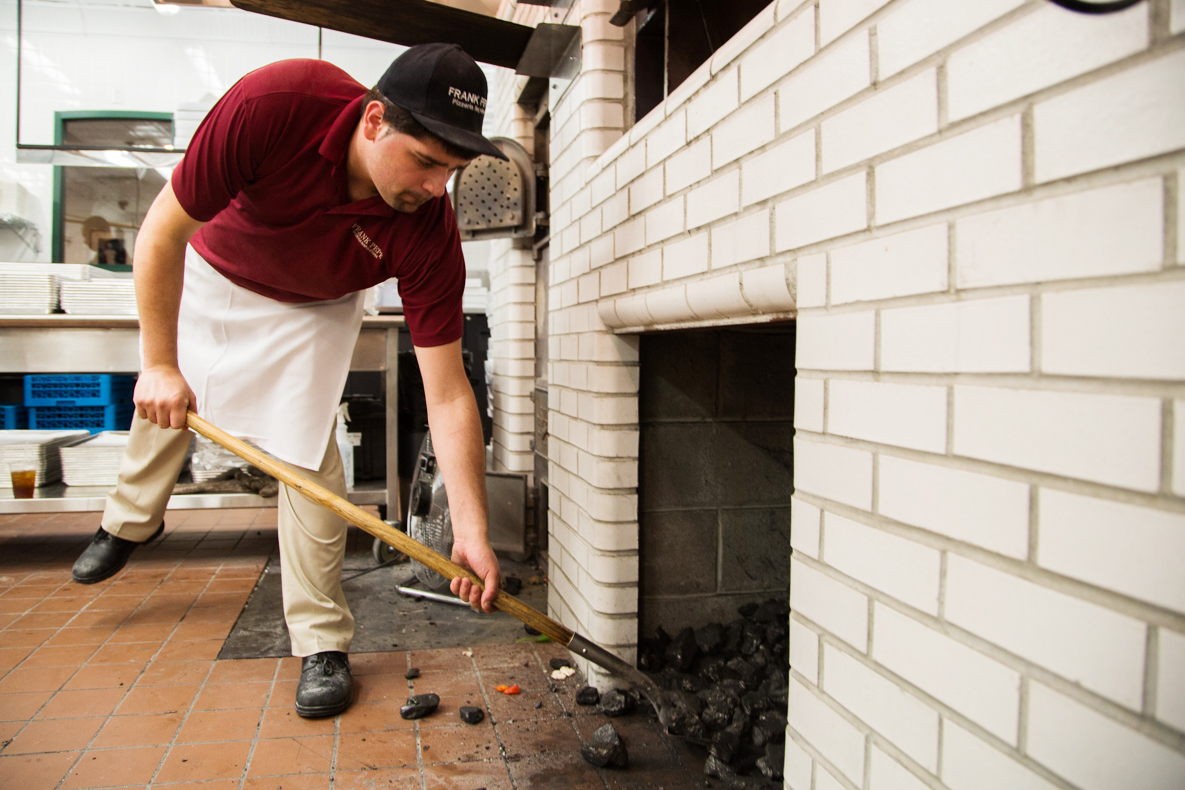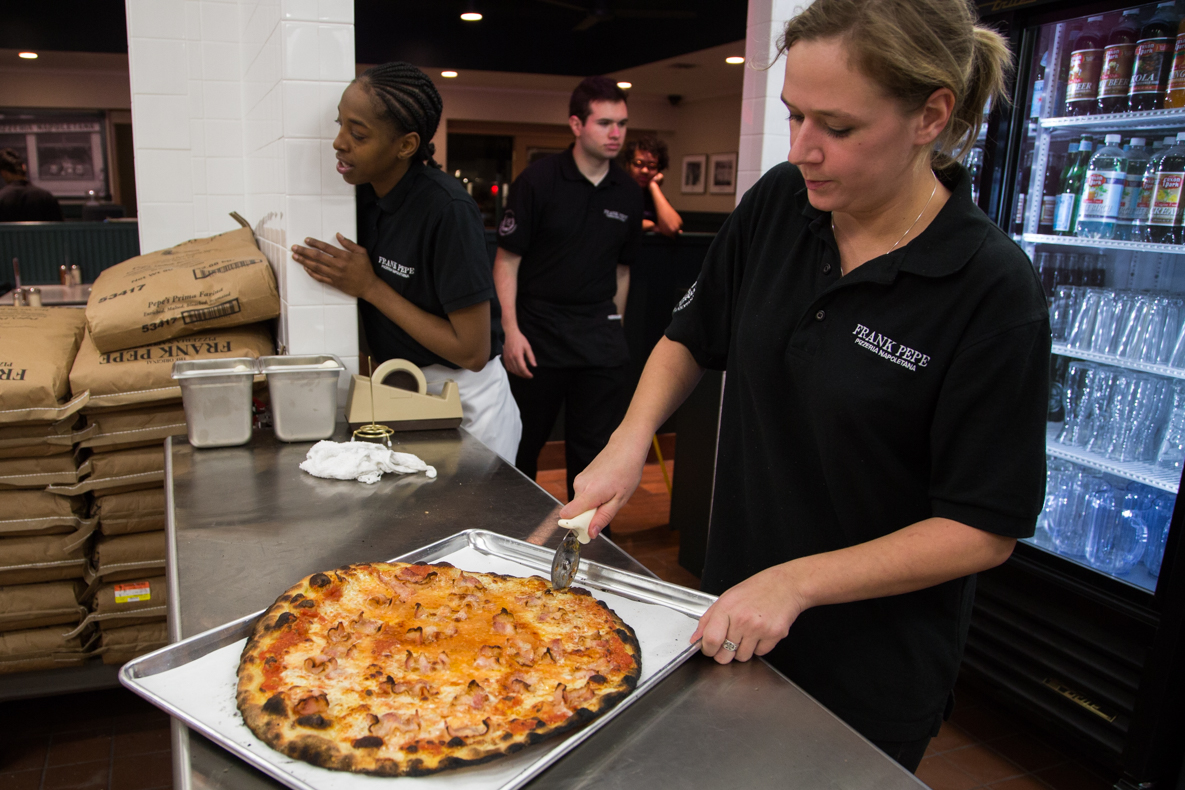 Frank Pepe Pizzeria Napoletana at the Mall at Chestnut Hill, 199 Boylston St., Chestnut Hill, 617-964-7373, pepespizzeria.com.
---
---