Target, Ideo, and the MIT Media Lab Have Joined Forces to Explore the Future of Food
Here's a first look at what's happening in their Cambridge lab space.
---
Walking by 80 Broadway in Kendall Square, you'd have no way of knowing what was going on under the sidewalk.
In the building's lower level, a buzzing group of research fellows are coming up with ways to understand and impact the future of food, including how it's grown, cooked, and how you'll buy it. They tinker with nutrition labels, gadgets, grocery lists, and colorful produce in a minimalist workspace known as the Food + Future coLAB. It's the result of Target's collaboration with design firm Ideo and the MIT Media Lab.
From understanding personal nutrition to opening up access to good food, the coLAB's goals are wide-reaching. To tackle the food-related challenges of tomorrow, the Food + Future coLAB program took on just more than 20 student fellows. Both undergraduate and graduate students participate, hailing from schools like RISD, Harvard, Tufts, and others. The first, three-week research session kicked off this week—fellows presented concepts for projects on Friday. Divided into six groups, they attempted to answer questions around what's good for you.
"We know less about food today than any time in history," explained Greg Shewmaker, an entrepreneur-in-residence with Target. Shewmaker, along with Ideo coLAB director Matt Weiss, are leading the program.
"We're here because food needs our help," said Weiss, detailing the program's three-pronged approach: design and exploration, emerging technology, and venture building.
One project, Moody Foody, asserts that food is personal. It wants to empower people with an understanding of how food makes you feel by creating mindful eating experiences. The group's technology would develop mood-based food preferences through a questionnaire, then deliver the ingredients to make a meal.
Another, called ByteMe, connects what you eat with how you feel through a smart bracelet and app. With the slogan "listen to your gut," ByteMe hopes to give people the knowledge to understand what their waste means about their body.
A group called Gather proposed a new brand for Target that embraces transparent and straightforward packaging. As the opposite to fat-free, sugar-free, or gluten-free labels, Gather products simply lay out the short list of ingredients that make up the snack. It also has a meal package version, in which meals are pre-assembled in a clearly-labeled box.
Sensampler wants to expand palates by offering subscription boxes filled with samples of new foods and ingredients.
Pickl is setting out to streamline food choices and meal-planning based on things like budget and health. Through augmented reality technology and an app, it will help shoppers quickly find the items they need in a store.
Lego Food Lab aims to teach children what goes into making a meal, from ingredients to nutrition. Legos serve as the building blocks in this learning process, with each brick representing a different food. Assembling the Legos on a smart board connects them to an app, creating an interactive experience that can be translated to the table with real food.

Each week in the program's three-week session has a different goal. While this week's objective was "understanding," next week, the research fellows will be remixed into six different groups, and tasked with digging into "access." The following week, they will look at "trust." Shewmaker said the goal is to have 10 startups in-house at the coLAB within a few months.
By the end of the program, Weiss hopes to have a solid idea of how a new, 12-week research session in the spring will unfold. The winter session ends on January 22.
---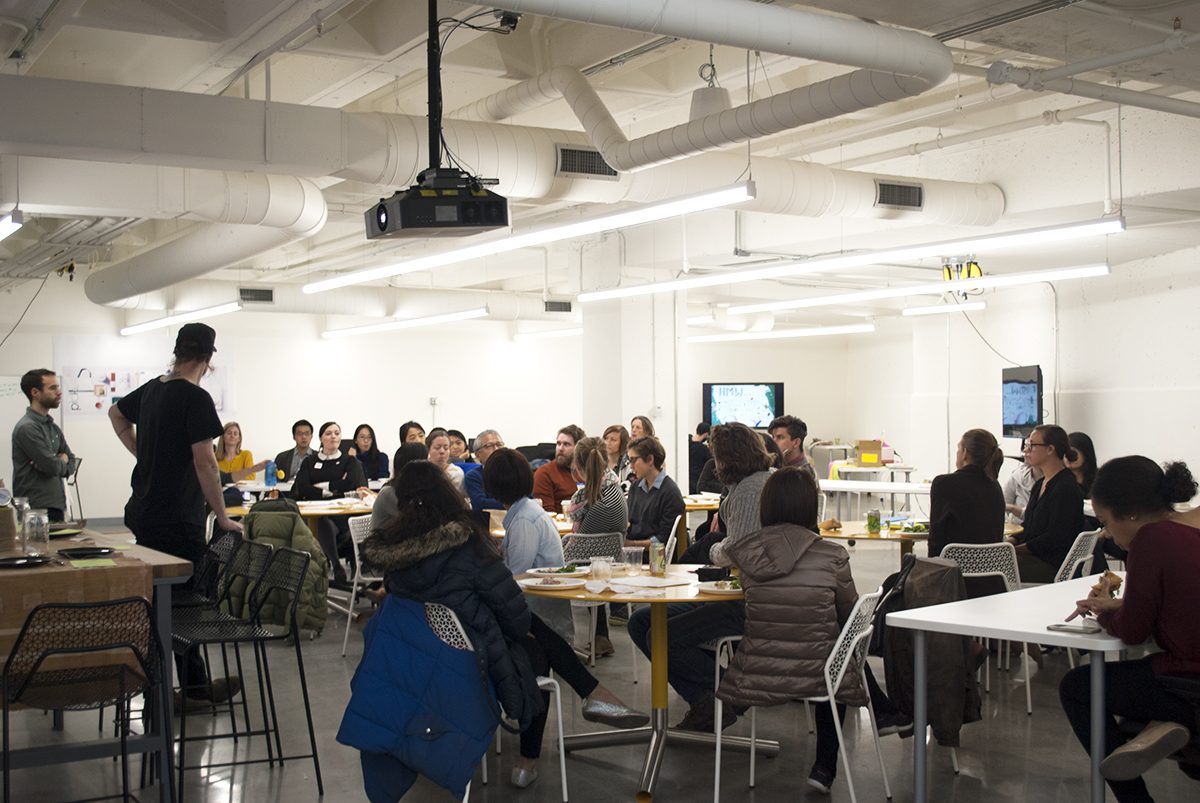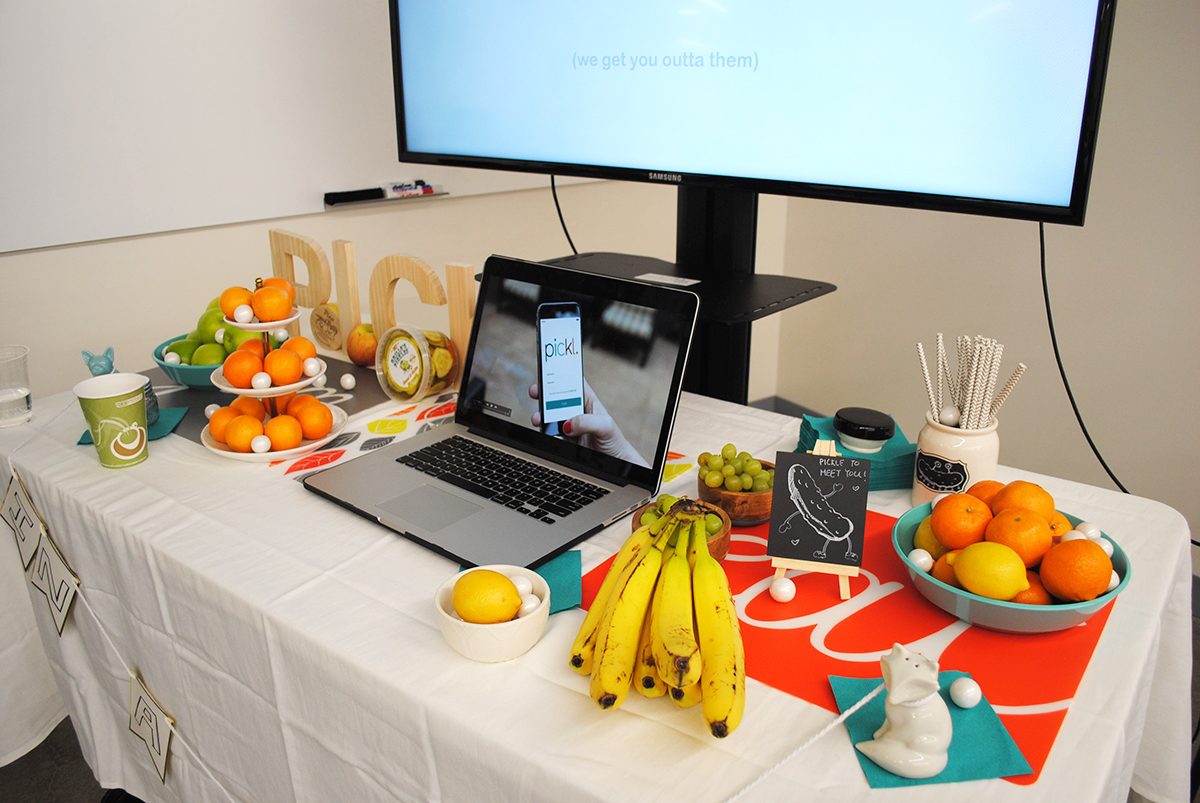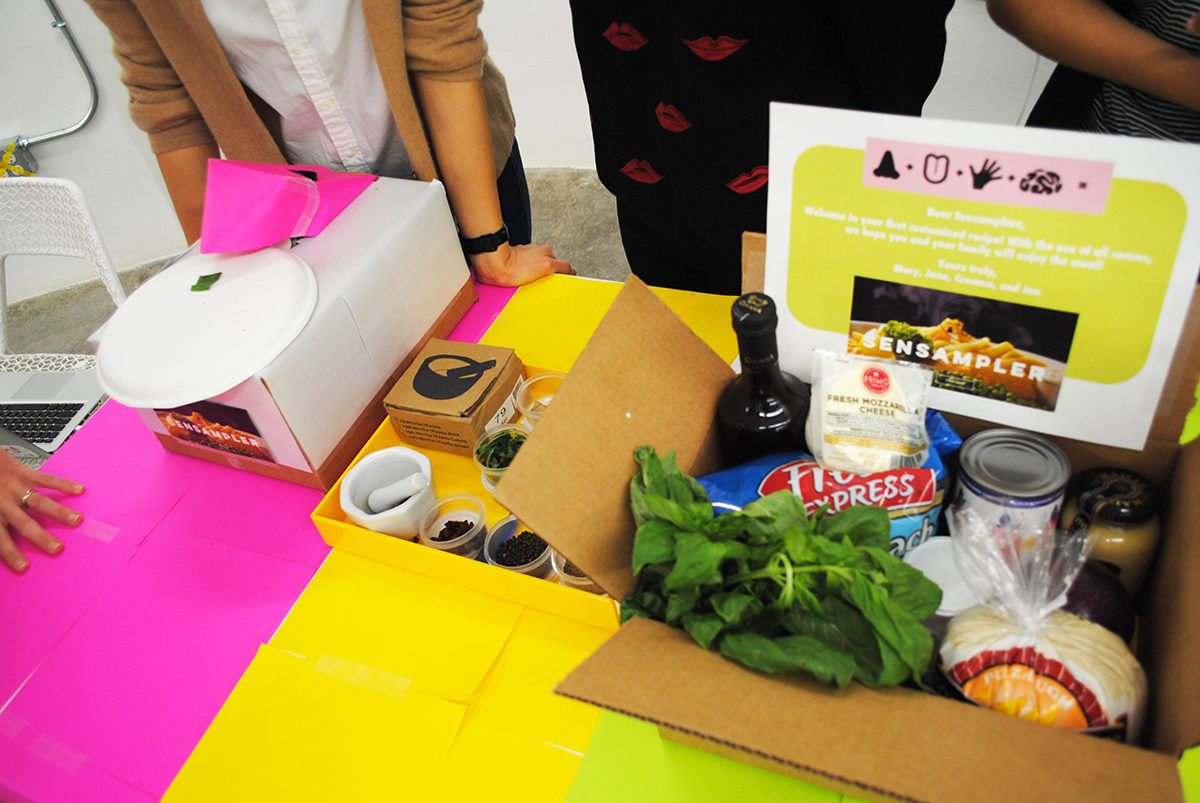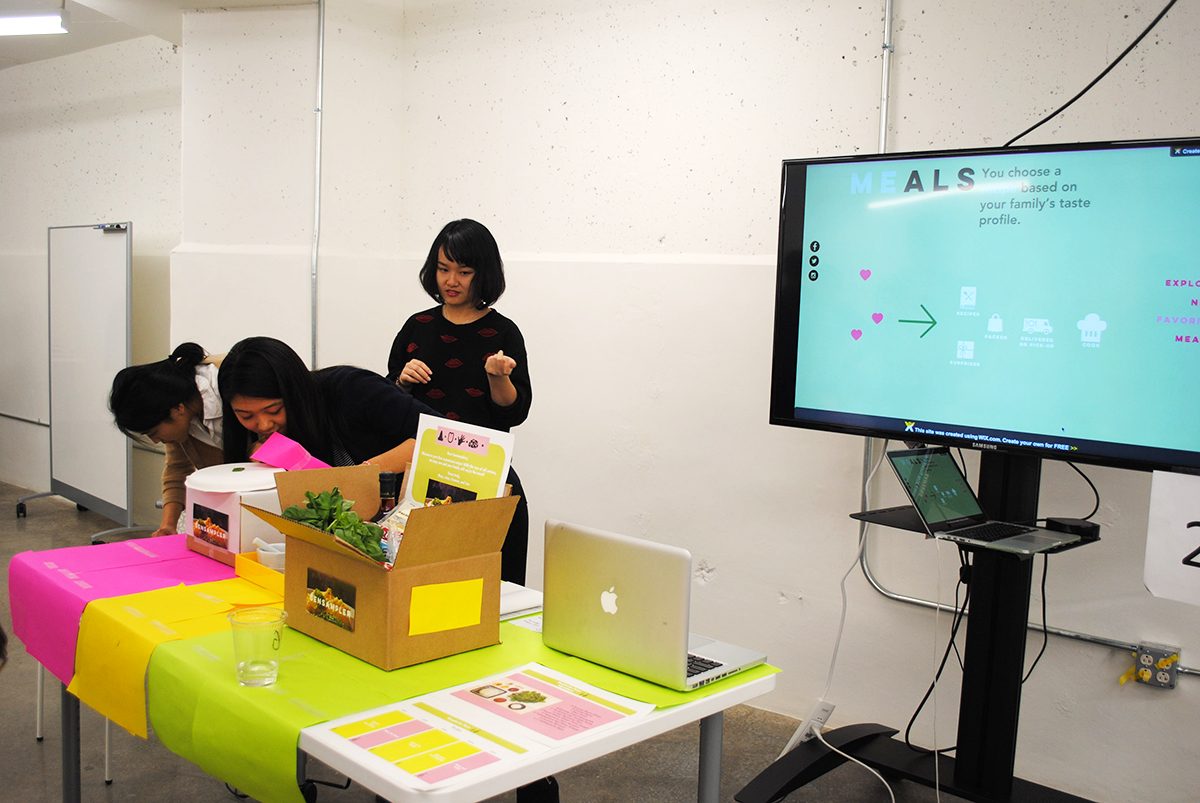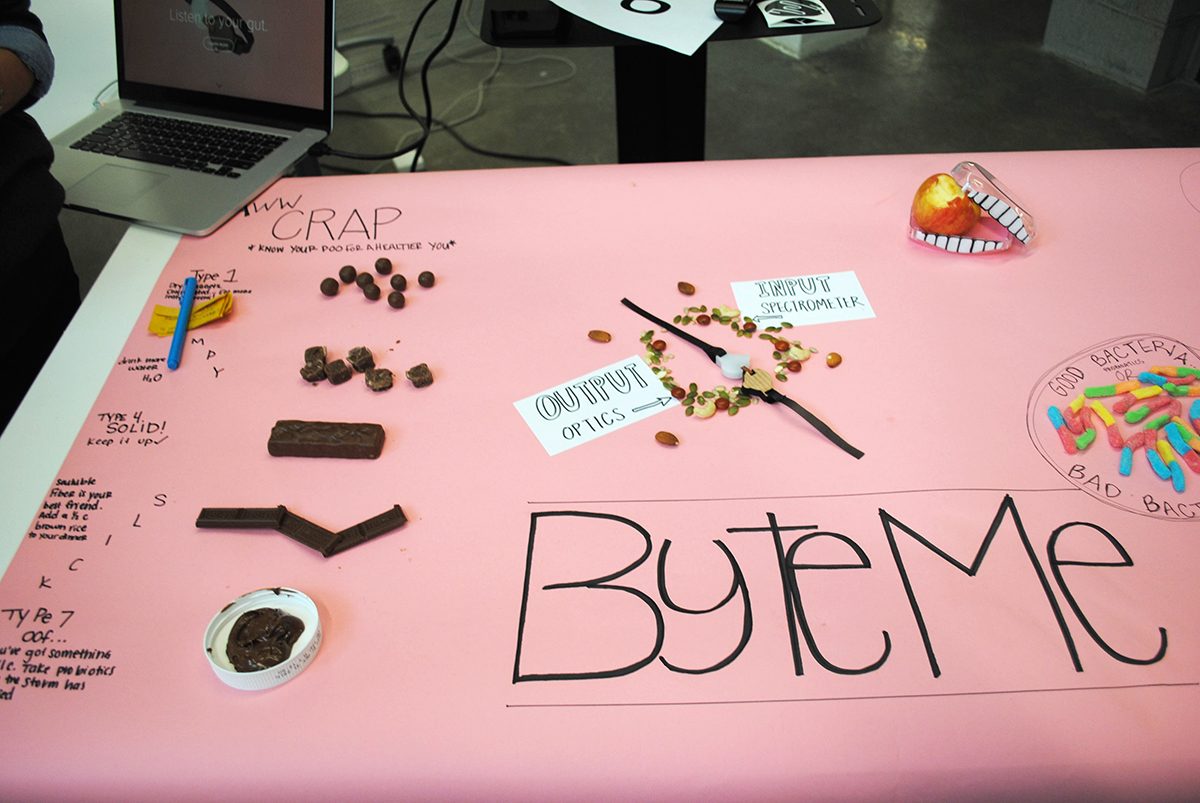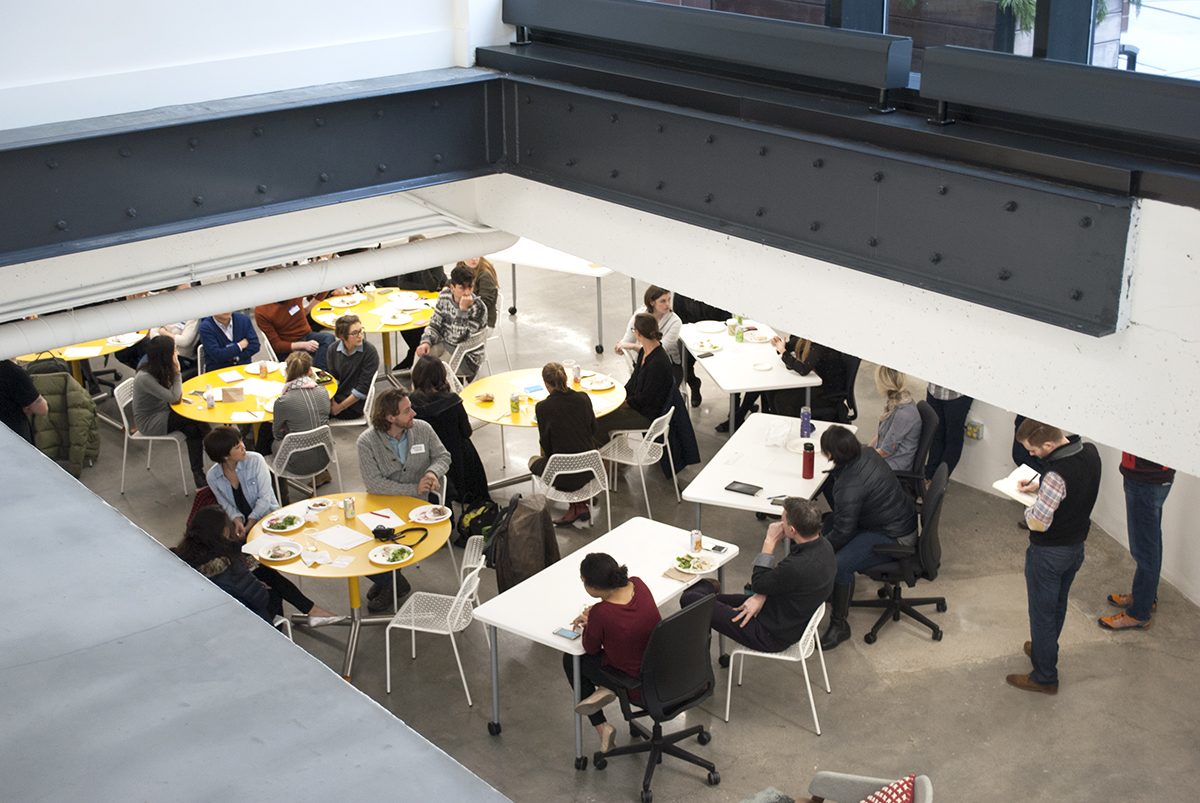 ---