The Best Breakfasts in Boston
by Yiqing Shao | January 31, 2016 5:10 am
Edited by Christopher Hughes
Photographs by Jim Brueckner
---
Here in New England, we've always been big believers in the first meal of the day. Hell, we practically invented it. Last night's boiled dinners became corned beef hash. In the 19th century, Dutch olykoeks were transformed into the modern doughnut by Elizabeth Gregory and her seafaring family. Lunch wagons evolved into dining cars on the streets of Providence. And we all know what beverage America runs on today.
But now, thanks to an influx of globally influenced techniques and flavors, we're no longer beholden to scrambled eggs, "coffee regulars," and combo plates. These days, without leaving our neighborhoods, we can wake up to a traditional Japanese prix fixe. Our classic glazed doughnuts have been replaced by airy rounds blanketed with dulce de leche. Even that ubiquitous Sunday favorite, the bloody mary, has been improved upon with one restaurant's mobile arsenal of house-made pickles, jerkies, and bacon-fat-washed spirits.
To find all the fare worth setting your alarm for, we scoured every diner, bakery, and weekend brunch bistro from here to the 'burbs. Prepare to rise and dine with the best of the early-bird canon.
With additional reporting by Jacqueline Cain, Brittany Jasnoff, Scott Kearnan, and Chris Sweeney.
Our list begins with Worldwide 'Wiches. From bocadillos to buns brimming with Teutonic meat loaf, here are seven of our favorite globe-spanning breakfast sandwiches. Because hey, it's always 7 a.m. somewhere. —Scott Kearnan
Pictured above from left to right:
— 1 —
English
Toad in the Hole at Alden & Harlow
Chef Michael Scelfo reimagines the British classic, crowning buttery croissant bread with slow-poached egg, bacon jam, and Gracenote-coffee-based gravy.
— 2 —
Spanish
Bocadillo at Toro
This perpetually packed tapas spot presses together house-made coppa and salt-cured pork neck with egg, pickles, potatoes, and Idiazábal, a smoky Basque sheep's-milk cheese.
— 3 —
Scottish
Breakfast Sandwich at the Haven
Loosen your kilt before binging on this brunch specialty: brioche coddling a flat sausage patty, fried egg, potato scone, and chive-speckled Cotswold.
— 4 —
Colombian
Egg and Carne Arepa at the Middle Gray
—The Middle Gray shuttered in March 2017.—
The creative sammies at Brookline's new café/art gallery include this arepa stuffed with brisket, farmer's cheese, and hogao, a tomato-and-green-onion sauce.
— 5 —
GERMAN
Egg and Leberkäse at Karl's Sausage Kitchen
Indulge your Deutscher side with leberkäse (beef, pork, and veal loaf) topped with egg and caramelized onions.
— 6 —
Mexican
Breakfast Torta at Mike & Patty's
This Bay Village spot may have new owners, but there are still lines out the door for its famed torta with fried eggs, pickled jalapeño, avocado, and mashed black beans.
— 7 —
Turkish
Egg Sandwich at Sofra
Ana Sortun's Cambridge bakery proffers this bacon-and-halloumi-cheese-draped masterpiece—its brioche brushed with vibrant feta butter.
— 8 —
Townsman
Chicken and Waffles
Chef Matt Jennings has never been shy about brandishing regional pride: His Pats hat is as much a part of his uniform as an apron. And then there's the name Townsman itself, a badge of honor for any dyed-in-the-wool New Englander. But come Saturday morning, Jennings likes to shake things up, bringing a regional touch to soul-warming southern staples. The results are gloriously South by Northeast: cheesy Anson Mills grits stippled with harissa-spiked chicharrones, a teepee of gravy-soaked chicken-fried hanger steak sheltering a five-minute egg, and pickle-brined fried chicken thighs (pictured) partnered with pumpkin waffles and a piquant maple pipérade.
120 Kingston St., Boston, 617-993-0750, townsmanboston.com.
— 9 —
Sun Kong
Dim Sum
We can all agree that dim sum is the ideal cure-all for the indecisive and the weekend woozy. The arguments begin when we try to decide where to go. China Pearl? Hei La Moon? Winsor Dim Sum Café? How about a sprawling restaurant/keno lounge in Malden? No joke. Sun Kong—its pushcarts overflowing with crispy-tender turnip cakes, bamboo steamers sheltering the most succulent shumai, and pot after head-clearing pot of sweetened chrysanthemum tea—has now eclipsed Chinatown's big three. Fair warning: Servers can be stingy with offal and other adventurous proteins, so order those braised chicken feet with conviction.
275 Eastern Ave., Malden, 781-388-9900, sunkongrestaurant.com.
— 10 —
Wheelhouse
Burger
Financial District fantasy: wheeling and dealing over a leisurely power breakfast. Financial District reality: praying there's time to scarf down something before your blood sugar plummets like the Dow Jones. Enter the breakfast burger (pictured) at Wheelhouse, a speedy counter-service spot. Available until 3 p.m., it comes swaddled in a palm-size paper sleeve, perfect for harried corporate strivers on the go. But, time permitting, we suggest lingering over each coffee-crusted patty layered with bacon, cheese, and fried egg—something that'd run down to your loafers, if you let it.
63 Broad St., Boston, 617-422-0082, wheelhouseboston.com.
— 11 —
Cinquecento
Italian
For the type-A bruncher, there's no better weekend spot than Cinquecento, with its restorative Roman spread and front-row access to SoWa market. The $12 prix fixe is a steal, but the real attraction here is the parma cotto, which features creamed spinach in a nutmeg-laced pecorino béchamel, slivers of rosemary Leoncini ham, and two fried eggs. Feel free to leisurely soak up every last yolky remnant, because with five hours of free parking, there's no rush to join the vintage-hunting hordes.
500 Harrison Ave., Boston, 617-338-9500, cinquecentoboston.com.
— 12 —
Loyal Nine
Alt Benedict
A seductive alternative for the Benedict-fatigued, Loyal Nine's lobster popover (pictured) partners poached eggs, sweet shellfish, and a pool of smoked hollandaise, all astraddle a split shell of eggy-rich bread. But what sorcery makes for the perfect popover, a dish inspired by the Sunday suppers of Marc Sheehan's Massachusetts childhood? The chef credits the Ossabaw pork fat that's mixed into the dough—just one of the many nose-to-tail applications Sheehan utilizes with his weekly allotment of Vermont-raised swine.
660 Cambridge St., Cambridge, 617-945-2576, loyalninecambridge.com.
— 13 —
Brewer's Fork
Breakfast Pizza
With a custom-built Le Panyol wood-fired oven as chef John Paine's lone cooking vessel, pizza will always command top billing at Brewer's Fork—no matter the time of day. On Sunday mornings, that means sourdough pies heaped with everything from fennel sausage to runny eggs oozing between channels of home fries. Not to be missed is the "Dude-Bro," a deconstructed Jersey-style breakfast sandwich with pork roll (from Moody's in Waltham); Tabasco-infused ketchup; and a mixture of mozzarella and American cheese, something the chef likens to "a low-rent Mornay sauce."
7 Moulton St., Charlestown, 617-337-5703, brewersfork.com.
— 14 —
Gruel & Unusual
The Neighborhood
What's the secret behind this cream of wheat, the most sought-after cauldron of porridge since Oliver Twist? —Jacqueline Cain
"People always guess butter," says Sheila Borges-Foley, whisking equal amounts of farina and sugar into a bubbling 5-gallon pot of cream of wheat. A complimentary first course since her family opened its Union Square restaurant in 1983, the papas has developed a near-mythical reputation locally. Borges-Foley explains that the porridge accumulates flavor like a stew or sourdough starter, simmering in a Crock-Pot for up to seven hours. And like the free tremoços her father offered at his tavernas in Portugal, there's a mouth-watering hint of salt. As she bounces between stations in her subterranean kitchen, the amiable chef admits to opaque quantities of whole milk and cinnamon, but otherwise she remains mum on the Neighborhood's signature dish. "Only because it doesn't matter," Borges-Foley says. "It's the simplest ingredients on God's earth." Maybe so, but there has to be something more than just the protracted cooking time. "It's here, it's warm, it's comforting," she says. "The fact that people wait to get in here amazes us always. We don't want you to be starving. We want you to be happy."
25 Bow St., Somerville, 617-623-9710, theneighborhoodrestaurant.com.
— 15 —
Catalyst
Bloody Mary
The bloody mary has been a part of our Sunday routine since circa 1900, when some crazy bastard looked at a can of stewed tomatoes and saw a panacea for the dreaded hangover: a dialectical delicacy that's both a drink and a meal, the impetus as well as the antidote. Sure, modern-day garnishes have gone a little overboard—we're looking at you, cheeseburger headdress—but we have been wowed by Kendall Square barkeep Curtis Hancock's ingenious bloody mary cart. His cabinet of wonders harbors several house-infused spirits, skewers of jerky, and a battery of briny goods, all mixed tableside. Above, a look at just some of the bespoke options, including lime, lemon, and piquillo peppers, cocktail onions, Vermont cheddar cheese, celery, beef jerky, bacon, Sriracha-cream-cheese-stuffed olives, pickled okra, Grey Goose vodka, pickled eggs, cocktail olives, skewers, Tabasco, pickle brine, Worcestershire sauce, jalapeño pickle brine, cornichons, house-made bloody mary mix, and tomato juice.
300 Technology Sq., Cambridge, 617-576-3000, catalystrestaurant.com.
— 16 —
Early Birds at the Diner
Busy Bee
At this Brookline institution, come for the hubcap-size pancakes, stay for the tight-knit community that orbits around each spinner stool. —Leah Mennies
The block of Beacon Street that faces the St. Mary's T stop is a microcosm of sorts for the rapid gentrification taking hold in Brookline and Boston, but there's one spot that refuses to budge: the Busy Bee, a family-owned Greek diner with aquamarine vinyl-upholstered seats and a woefully outdated television set. Here, you come for blueberry pancakes the size of your face, eggs fried to order in a single skillet, and toast that arrives swimming in Country Crock (unless you've remembered to order it "dry"). Here, however anachronistic the presentation, Busy Bee's food is hardly the point. The magic of the establishment comes from the unique, nearly 50-years-strong ecosystem organically built and maintained by Peter Christakis and his wife, Frances. Read more about the Busy Bee and its longtime regulars.
1046 Beacon St., Brookline, 617-566-8733.
— 17 —
Juliet
Global Prix Fixe
When Juliet opens this spring in Union Square, you'll want to score a chair square in front of Josh Lewin's open kitchen. There, and only there—at one of six prized counter seats—can you take advantage of the chef's globe-spanning prix-fixe breakfast spreads (pictured). Think a Japanese-inspired banquet complete with grilled fish and sea urchin, or a dazzling French fete with pain perdu, saffron butter, and caviar. Each multicourse meal is bookended by complimentary treats like cardamom-chickpea cookies, matcha service, or tea made from leaves dried in-house.
257 Washington St., Somerville, 617-781-0958, julietsomerville.com.
— 18 —
Hojoko
Hotel Breakfast
At the Verb, a former HoJo turned boutique hotel, vintage Smith-Coronas and old Boston Phoenix covers take the place of fruit-bowl still lifes and other hospitality clichés. So it makes sense that Hojoko, the Verb's culinary alter-ego, would renounce the typical continental breakfast in favor of plates with more heft and irreverence. Here, guests are free to entertain their childlike tendencies (Lucky Charms), nurse a hangover (via freshly pressed "detox" juice), or satisfy their inner gourmand (with sprouted-wheat pancakes with real Vermont maple syrup).
1271 Boylston St., Boston, 617-670-0507, hojokoboston.com.
— 19 —
Pho So 1
Liquid Jump-Start
In Vietnam, pho is far more likely to be eaten street-side, in the wee hours of the morning, than at night. That's why, along Dorchester Avenue in the heart of Boston's Vietnamese community, noodle shops typically open by 9 a.m. It's hard to go wrong with any number of pho destinations along the half-mile stretch between Ronan Park and Doherty-Gibson Playground, but we're hooked on Pho So 1's balanced bowls brimming with tender round, crisp tripe, and a cilantro-laden broth. We'd recommend splattering it with a hit of sambal, chasing it with a salted lemonade, and taking in the space's waterfall motif—which is guaranteed to help you brave the day with a smile.
223 Adams St., Dorchester, 617-436-8888.
— 20 —
The Bancroft
Steak and Eggs
The region's best new steakhouse isn't in Boston, but Burlington. And chef Mario Capone, former right-hand man to the Hub's grand culinary doyenne, Lydia Shire, doesn't slouch just because he's serving breakfast. The chef's brunch skirt steak, accompanied by creamy Anson Mills grits, roasted tomatoes, and a fried egg, is a perfectly prepared chop. Slicing into the lightly charred exterior yields luscious pink bites, ideal for swabbing through an eye-opening reduction of wasabi butter spiked with the slightest hint of soy.
15 Third Ave., Burlington, 781-221-2100, the-bancroft.com.
— 21 —
Kirkland Tap & Trotter
Breakfast Scramble
Adding hot-dog chunks to a dish? Sounds like the kind of culinary move you'd expect from a concessionaire at a monster-truck rally. But that's exactly what chef Tony Maws has done over at Kirkland Tap & Trotter, where he's crafted a brunch masterpiece around the virtues of the ballpark tube steak. Buoyed by a heaping helping of potatoes, parsnip, poached eggs, and lemony hollandaise, Maws's hash is further elevated with a house-made frankfurter built from spicy pork sausage, fatback, and grass-fed chuck. Hey, one man's guilty pleasure is another's marvelous morning treasure.
425 Washington St., Somerville, 857-259-6585, kirklandtapandtrotter.com.
— 22 —
Area Four
Hangover Helper
When a night of revelry leaves your stomach in shambles, seek relief in Area Four's delectable "Hot Mess" of a morning-after remedy—knuckle-size hunks of sausage, fatty cuts of bacon, home fries, and two sunny-side-up eggs. A quilt of pickled-banana-pepper relish helps cut through the dome of starchy, salty excess and adds a tangy undercurrent that sets it apart from similar hungry-man feasts. If this calorie bomb can't cure what ails you, turn to the cocktail list, grab a Death in the Afternoon—absinthe and prosecco—and admit defeat.
500 Technology Sq., Cambridge, 617-758-4444, areafour.com.
— 23 —
Highland Kitchen
Southern Comfort
Down-home comfort food is Highland Kitchen's raison d'être, and at brunch, it begins with sugar-dusted beignets, porcine greens, and a well-constructed Hemingway daiquiri. But what brings us back is the decadent Dirty Bird sandwich: peppery fried chicken, bacon, and a fried egg doused with a ladleful of sausage gravy. The bluegrass breakdowns, emanating from a trio tucked into a corner booth, add charm—as does the boisterous service, spearheaded by omnipresent chef-owner Mark Romano.
150 Highland Ave., Somerville, 617-625-1131, highlandkitchen.com.
— 24 —
Comedor
Latin American
Much like their eclectic dinner menu, Jakob and Fernanda White's Sunday-brunch lineup skews Chilean—with a saccharine dose of Americana thrown in for good measure. That means you'll find manchego-stuffed omelets and mechada-topped bagels sharing real estate with apple-cider doughnuts and the most unapologetically gluttonous French toast (pictured) we've ever tasted: a thick slab of brioche drowning under chocolate ganache and a molten pillow of toasted meringue. In keeping with the restaurant's small-plates ethos, it's suitable for sharing—although chances are, you'll want to keep it all for yourself.
105 Union St., Newton Centre, 857-404-0260, comedornewton.com.
We conclude our list with a Carb Crawl, a roundup of the best in everything doughy, crumbly, cream-filled, and sugar-shellacked. Shield your eyes, Paleo dieters, lest you be converted to the carb side. —Christopher Hughes
— 25 —
Bagels
Better Bagels
Tracking down James Grimes's exquisite New York–style bagels, currently available only at weekend pop-ups, is well worth the extra Twitter vigilance.
—Better Bagels opened a brick-and-mortar in the Seaport in October 2017, making these chewy rounds much easier to come by.—
— 26 —
Sticky Bun
Flour
The "goo"-shrouded icon that slayed Bobby Flay and became its own Pinkberry flavor is still our favorite sugar rush in town, predawn, post-lunch, or really any time of the day.
— 27 —
Doughnuts
Moody's
With baker Luke Fetbroth at the helm, Moody's fluffy, yeast-raised doughnuts are now as much of a morning draw as chef Joshua Smith's addictive pork-roll sandwiches.
— 28 —
Tropezienne
Café Madeleine
We commend chef Frederic Robert for turning Saint-Tropez's most storied pastry—pillowy brioche, candied orange peel, and vanilla cream—into our new breakfast habit.
— 29 —
Chocolate Pretzel Croissant
Puritan & Company
Puritan's sweeping sweets table at brunch is now even better thanks to this salt-flecked, Cacao Barry chocolate–stuffed croissant.
— 30 —
French Toast
Loco Taqueria & Oyster Bar
Chef Matt Drummond goes big—very big—with dulce de leche–topped, cinnamon-vanilla-custard-sopped slices of Texas toast.
— 31 —
Bialys
Bagelsaurus
The bagel's unsung cousin gets center stage thanks to Mary Ting Hyatt, who bakes 40 glorious rounds a morning in flavors like bacon-cheddar and roasted-shallot-and-fennel.
— 32 —
Hoecakes
The Frogmore
Lowcountry champion Jason Albus has given us an authentic take on these southern, cornmeal-laden flapjacks, complete with sorghum butter and marmalade.
— 33 —
Stuffed Brioche
Canto 6 Bakery
—Canto 6 shuttered in August 2017.—
Torn between savory Gruyère-injected croissants and burnished brioche brimming with Brie and apricot jam? Don't be so hard on yourself: Order both.
— 34 —
Toast
Forge Baking Company
Believe me, we're all weary of the avocado-toast hype. That's why we'll stick with Nick Hays's challah trowelled with Nutella, maple butter, and house-made jams.
— 35 —
Kolaches
Playska
—Playska shuttered in March 2016.—
Kolaches have been tragically absent from the local vernacular. Enter Tim Wiechmann, who now offers up to 11 varieties a day at his new Balkan street-food joint.
— 36 —
Kouign-Amann
Ames Street Deli
—Ames Street Deli shuttered in July 2016.—
Co-owner Diana Kudayarova's take on the Breton specialty—that bronzed whorl of laminated dough—is melt-in-your-mouth buttery. And that's a good thing.
— 37 —
Craquelin
Cutty's
Pastry maestro Daisy Chow is upping the a.m. game at Cutty's with this Belgian brioche, which gets an acidic snap courtesy of citrus-scented sugar cubes tucked into the center.
— 38 —
Pancakes
Centre Street Café
Under its new regime, Centre Street's brunch has gained even more worshipers at the altar of pancakes "del giorno," including the banana-Nutella with coffee butter.
— 39 —
Biscuits and Gravy
Island Creek Oyster Bar
ICOB maintains biscuit sovereignty with this buttermilk specimen slathered with sausage gravy and a fried egg.
---
Hungry for More?
Consider these 12 top New England diners, and wax nostalgic with Mike Urban's ode.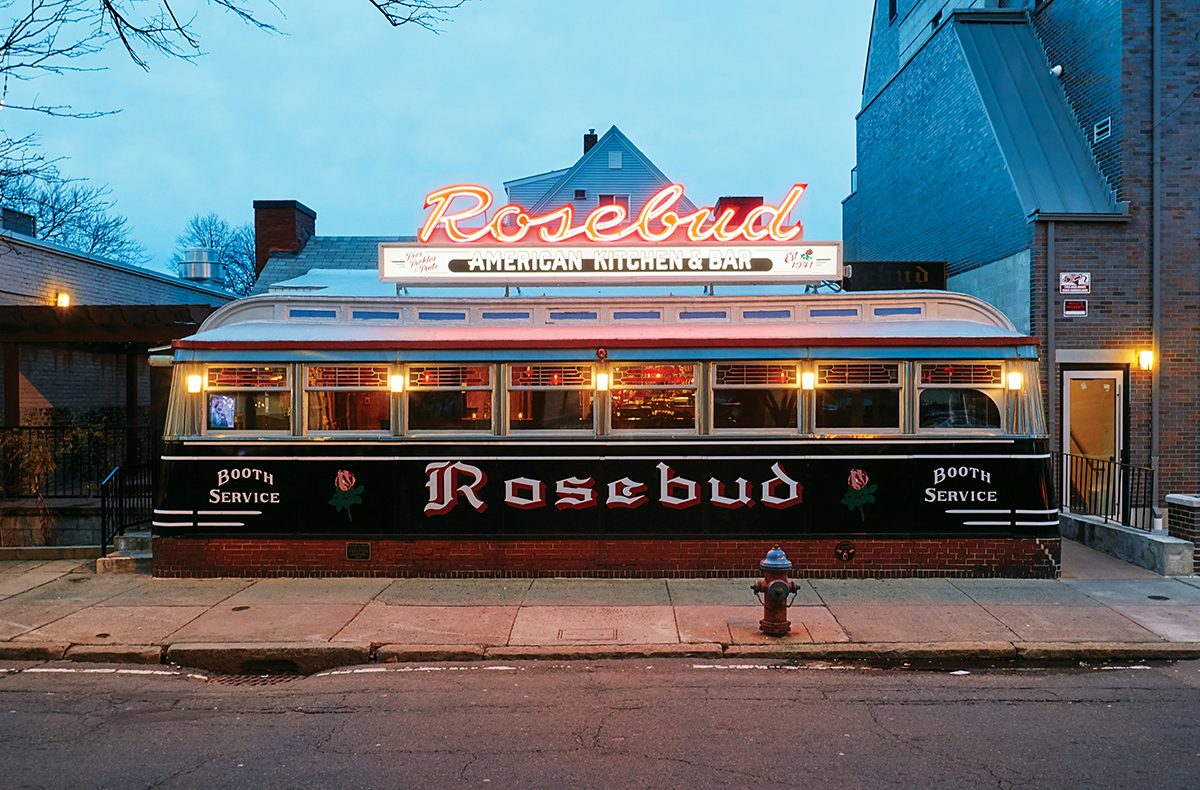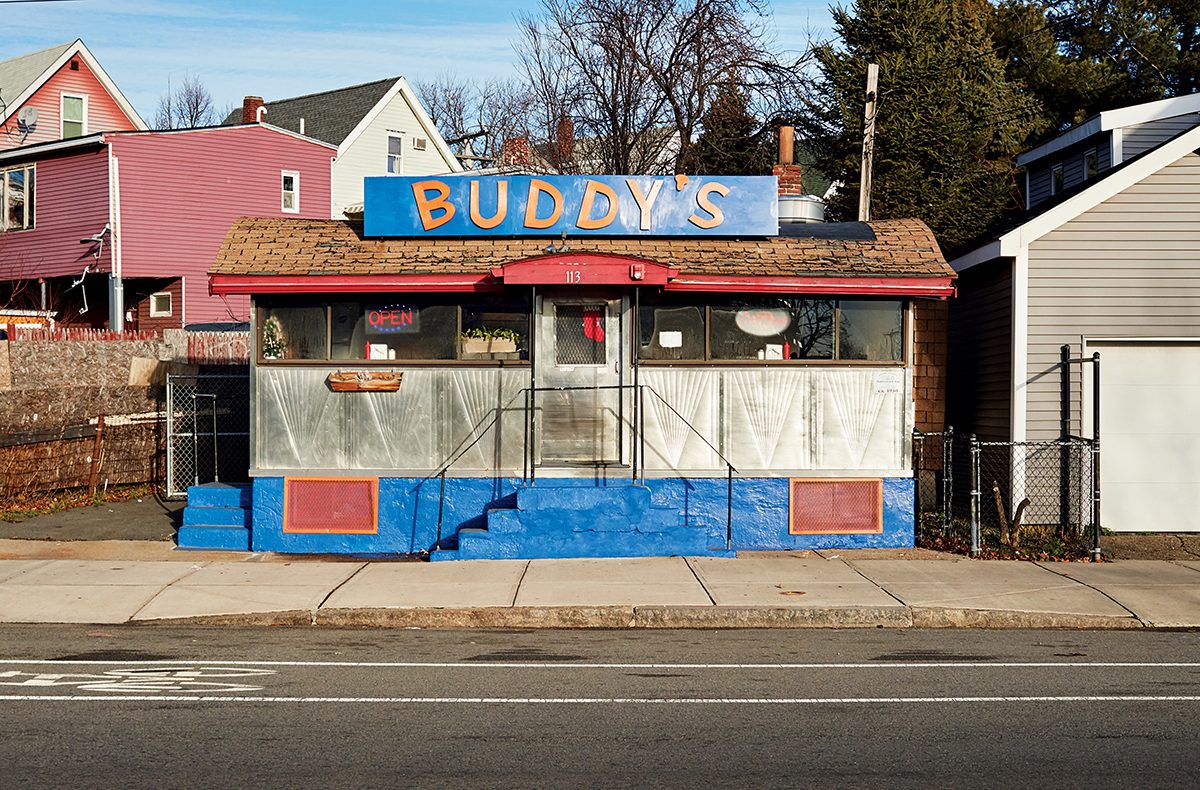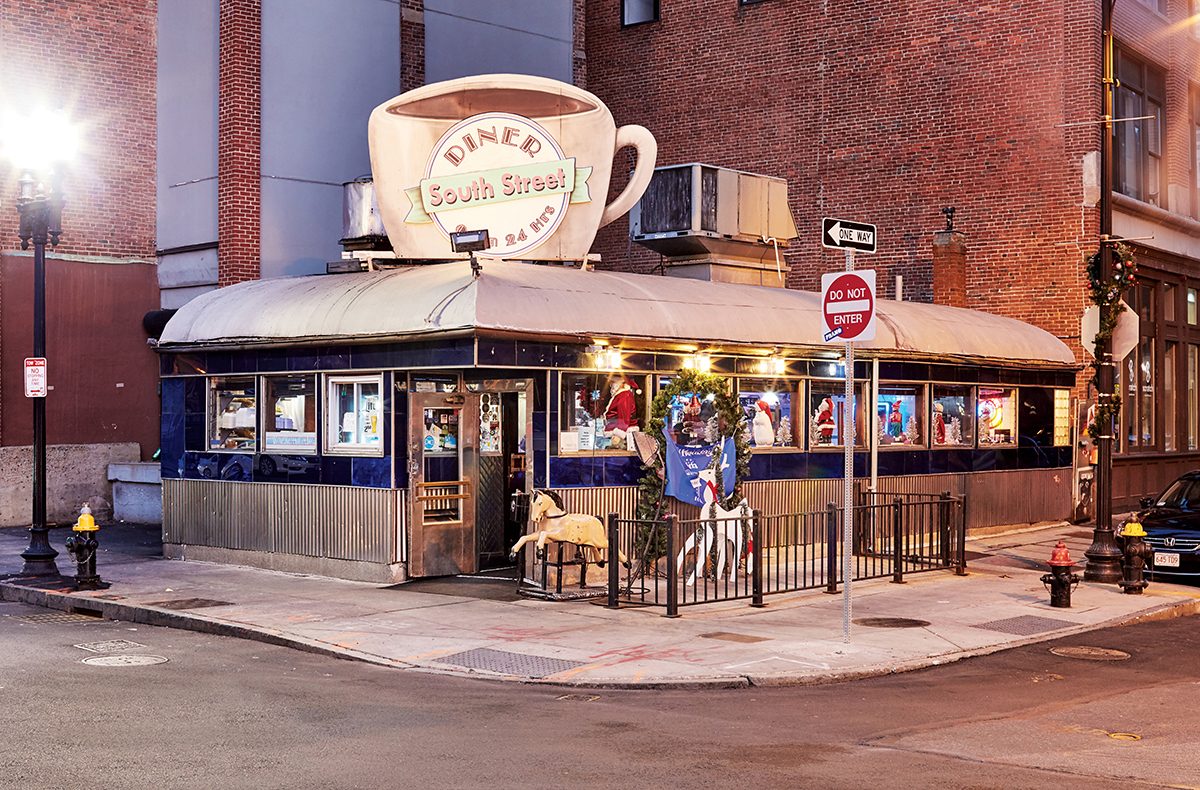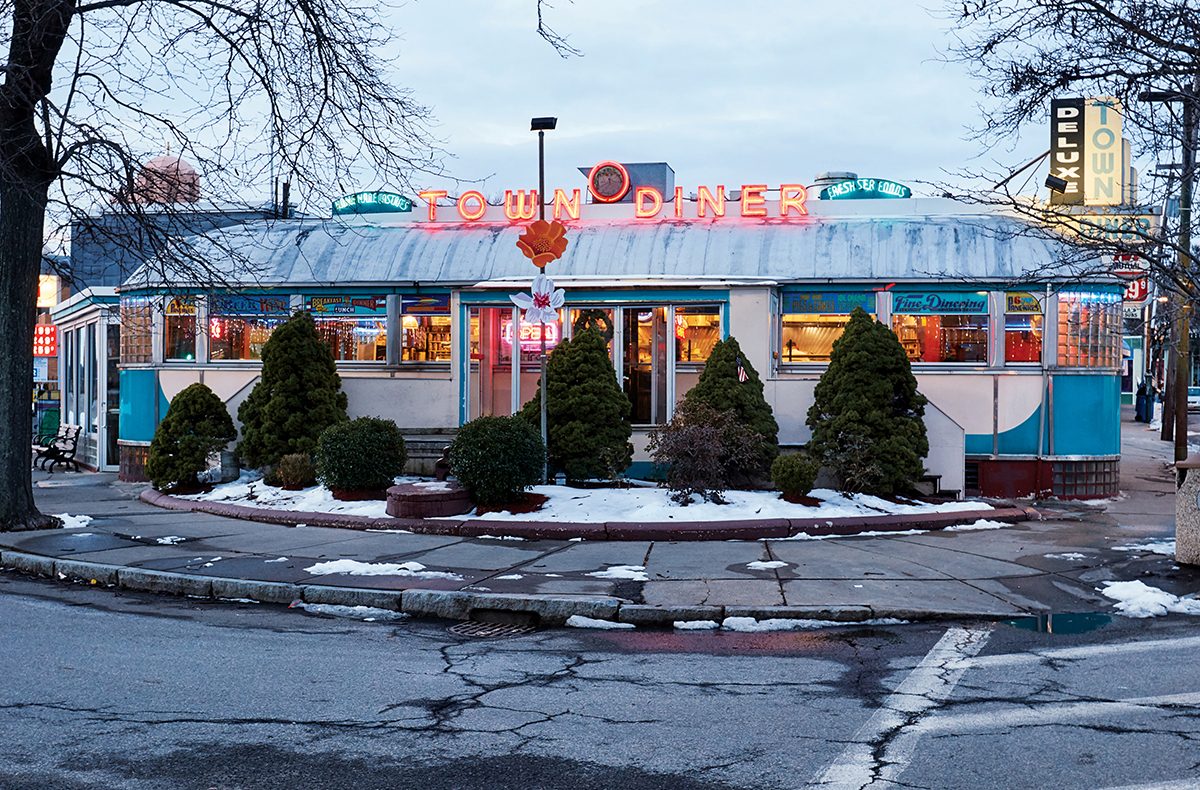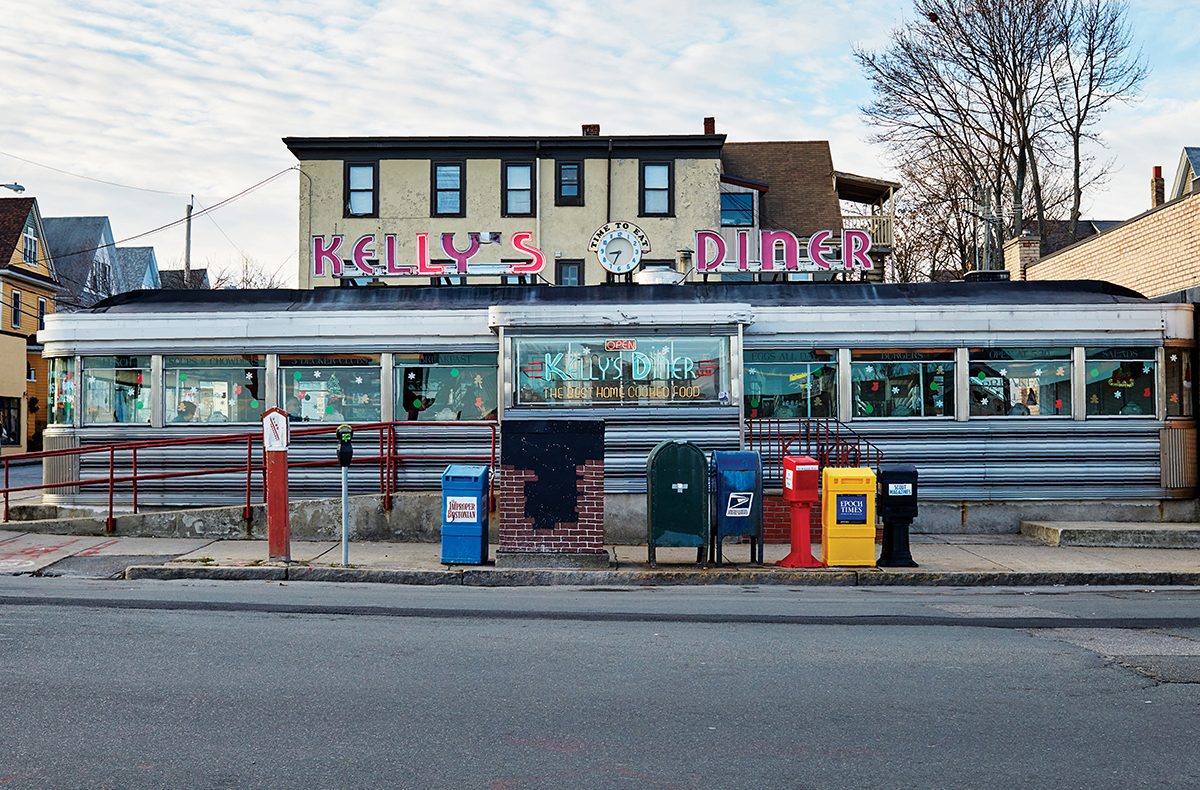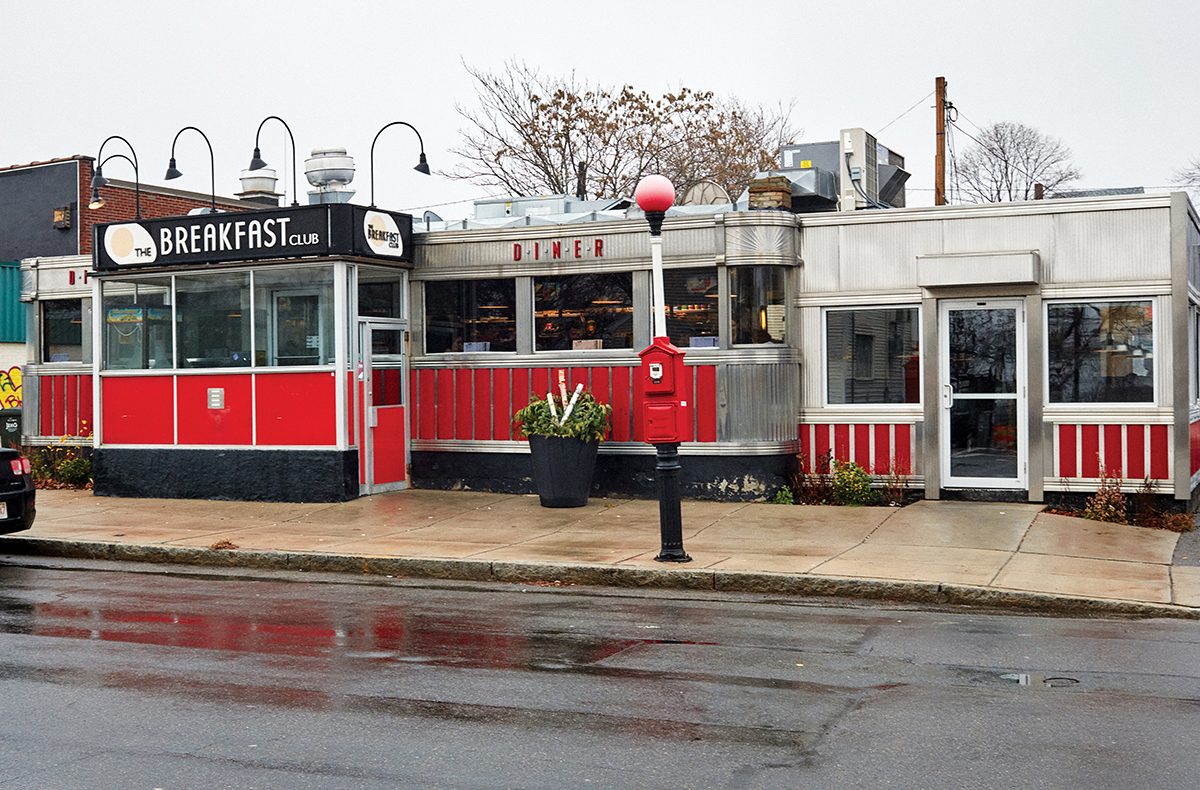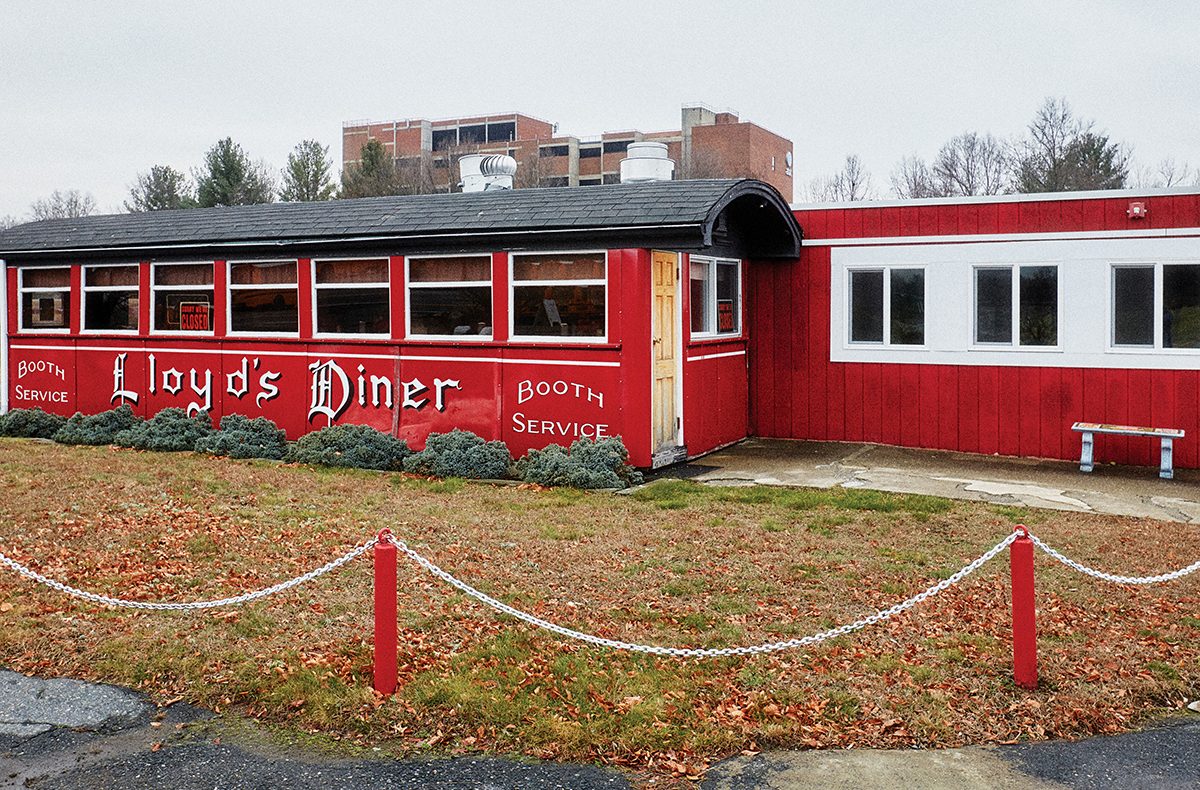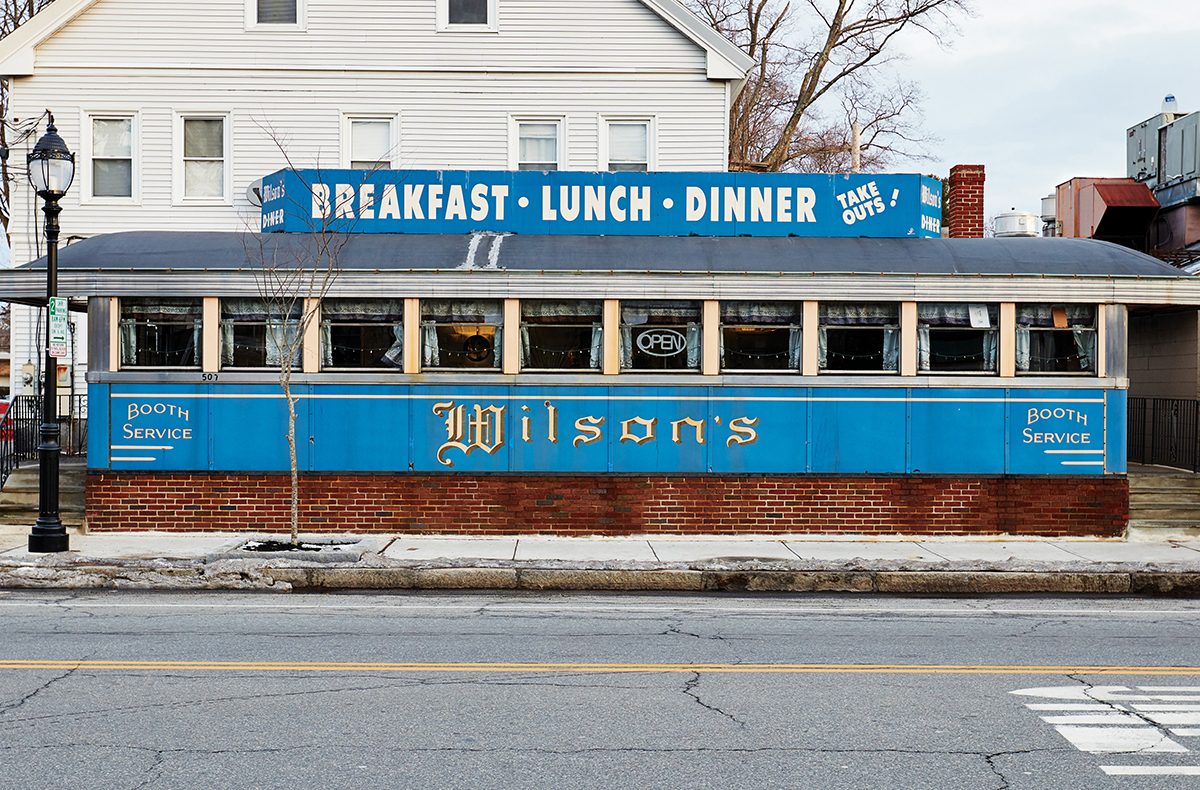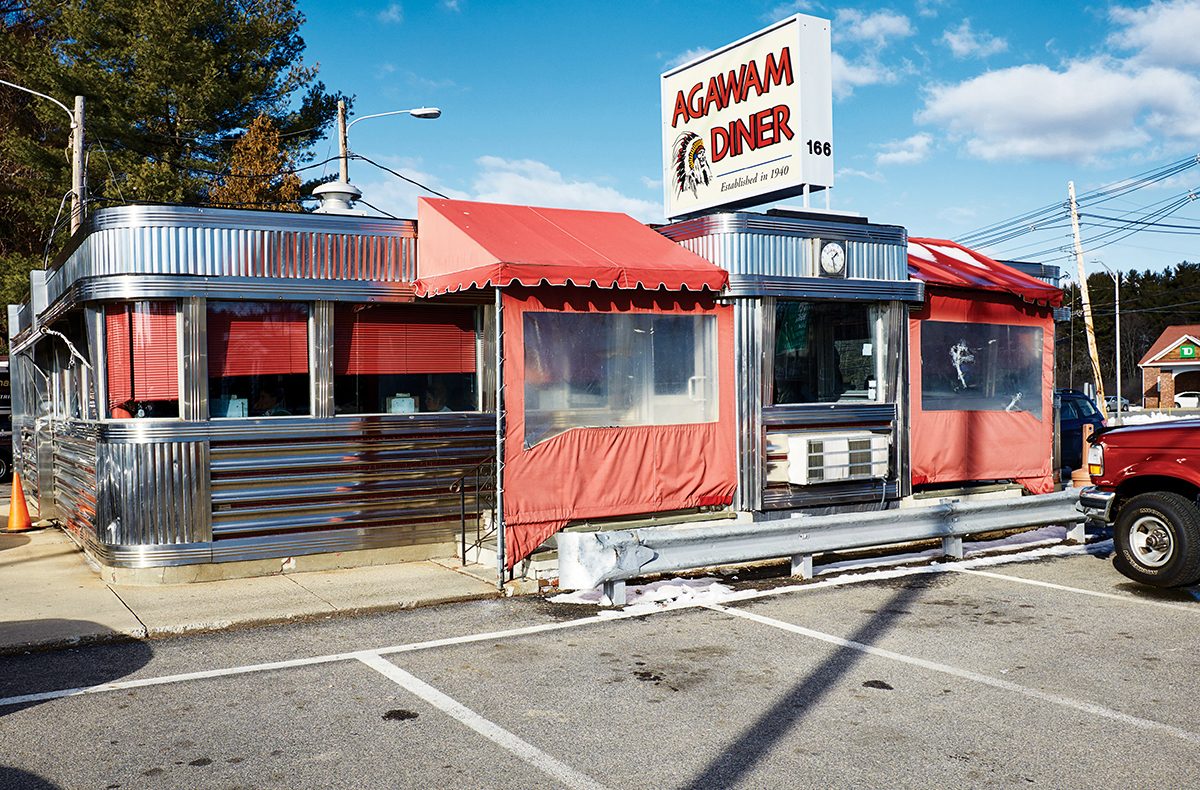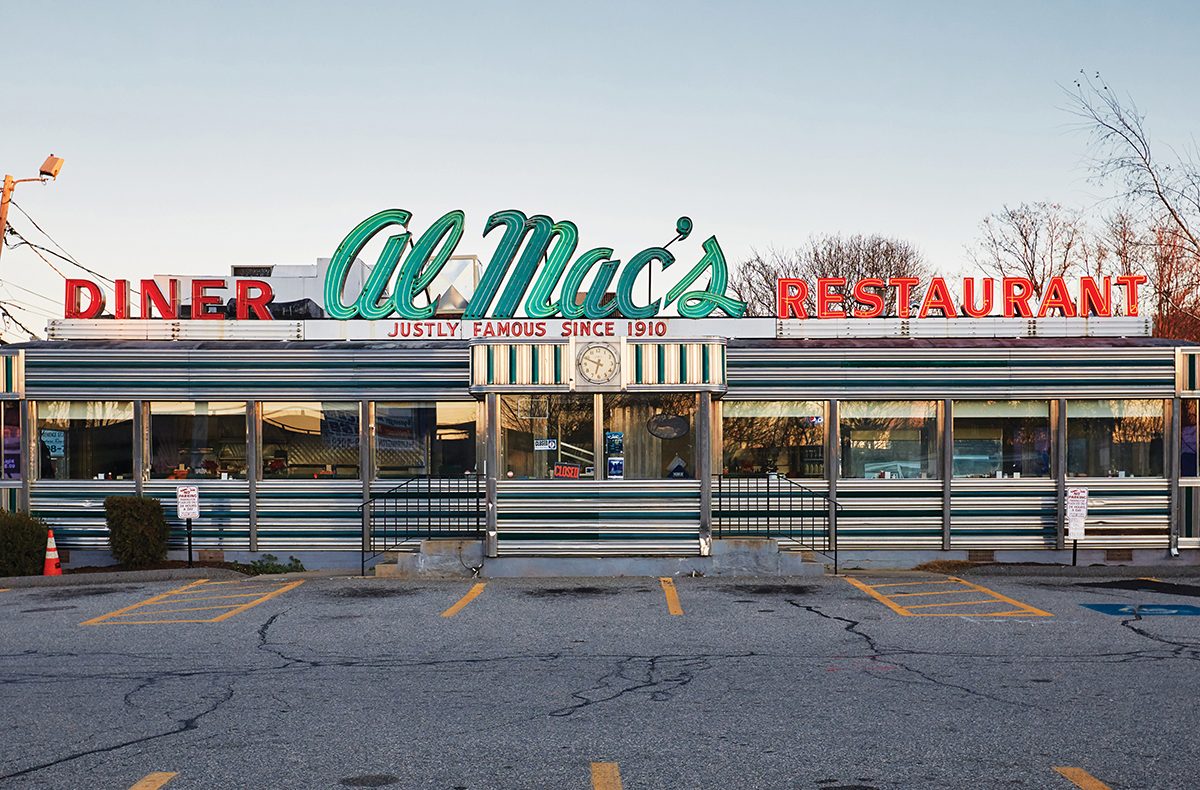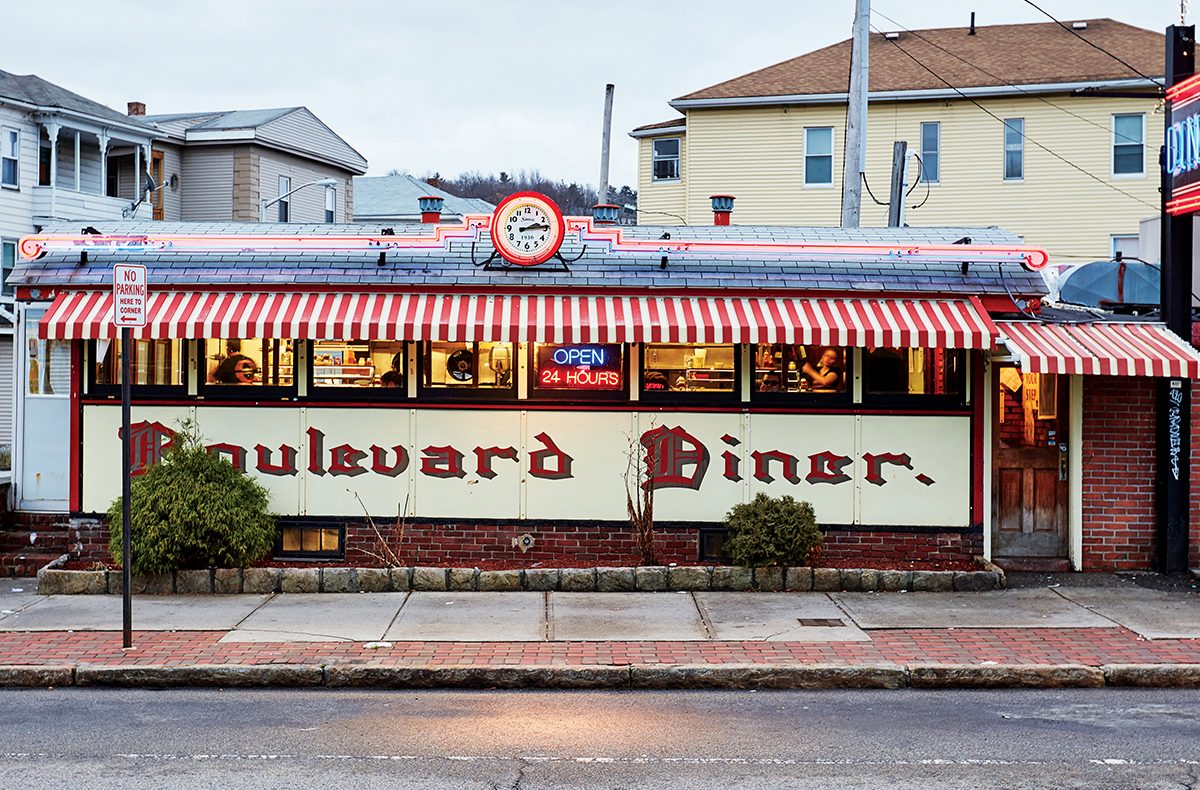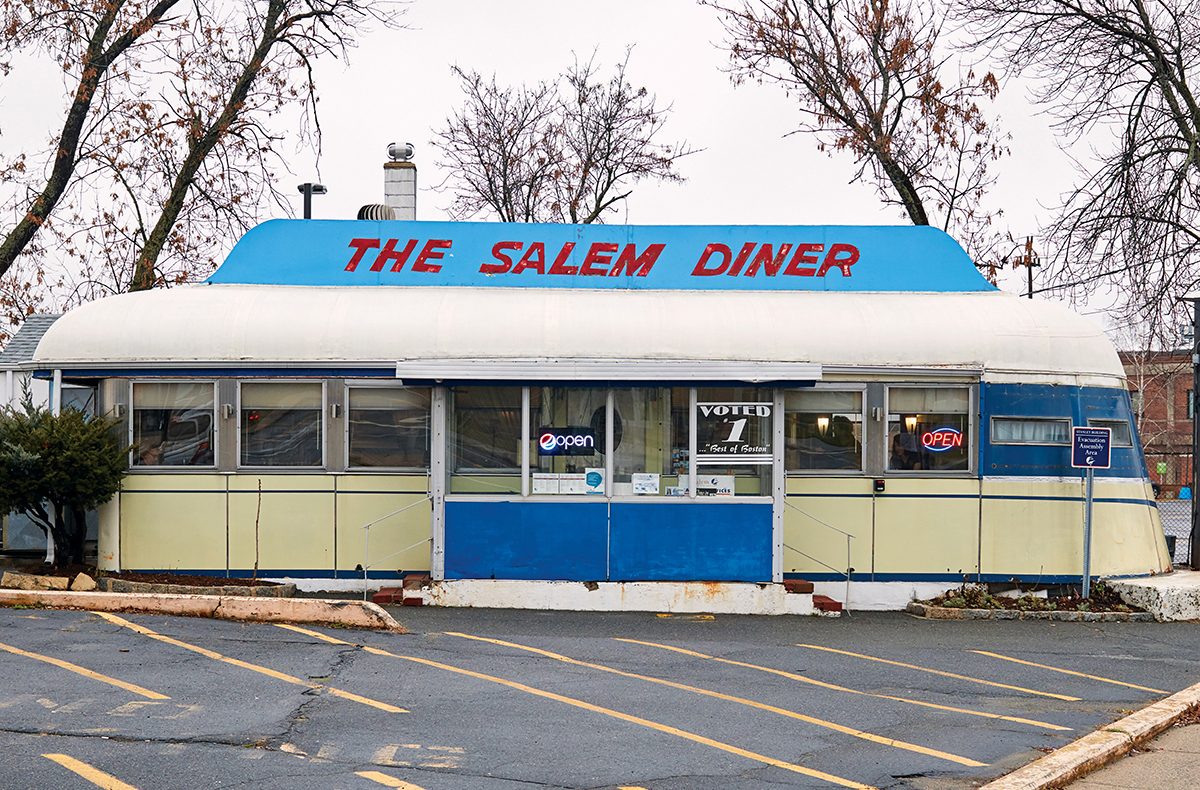 Source URL: https://www.bostonmagazine.com/restaurants/2016/01/31/best-breakfasts-boston/
---