Here's Chef Mark O'Leary's New Menu at Best Little Restaurant
The Shojo team also upgraded the mainstay's interior, paying cheeky homage to old Chinatown.
---
Brian and Brendan Moy practically grew up at their family's Hudson Street restaurant. In the 1980s, before they took over China Pearl—and decades before Shojo—the Moy family opened Ho Yuen Ting. Brian Moy's father changed the name to Best Little Restaurant when he took over operations about 10 years ago.
Now, the younger generation—the cousins are the brains behind Shojo—is paying their respects to the history of the restaurant and Chinatown, but with a new menu, modern appliances, a mahjongg-tiled entryway, and an expanded, glammed-up interior. Eater Boston reported that Best Little Restaurant reopened Wednesday night.
"All our birthday parties, Christmas dinners, New Year's, everything was in that restaurant," Brian Moy says. "The building itself is actually the Moys Association, that's our family name on it. Keeping that space within the family, our first, successful family restaurant, we found it very important to keep the tradition alive, but change it a good amount to serve the new diner that's in Chinatown with all the new development happening."
Shojo was just the first of several concepts they intend to do, Moy says, and they all involve elevating traditional Chinese food with better ingredients, preparation, and consistency. Revamping Best Little has always been on their list, and it also hadn't had a renovation since 2006. The team, which also includes Shojo chef Mark O'Leary, had prioritized a totally new concept, Ruckus Noodles, but with construction delays on that Tyler Street space, they refocused on Best Little.
Just after Chinese New Year, the Moys shuttered the subterranean restaurant and started tearing down the dropped ceiling tiles. In addition to more headroom, they also exposed brick walls, giving the restaurant about an extra foot of space all around, Moy says. The bathroom got an upgrade, too.
They also painted it gold. "Because it's in a basement, we thought we'd give an ode to old Chinatown with an underground gambling parlor [theme]," he says. He's quick to say he doesn't mean any negative connotations, but instead wants to evoke luck, Asian games, and the history of seedy gaming dens in Hong Kong, New York, and San Francisco. The team hand-adhered an estimated 10,000 mahjongg tiles in the foyer, he says.
To keep it old school, they kept the same style of fabric-covered banquet chairs (albeit newer ones), but they otherwise made the dining room more intimate, getting rid of the round dining tables and adding a 30-seat banquette. The new, rectangular tables can join to accommodate the families that continue to celebrate holidays there, and it also has a 38-seat dining room upstairs.
O'Leary's 20-item, opening menu, shown below, is entirely new, but the team is working to recreate Best Little classics, like the garlic ribs, and a new version of his father's lettuce wraps, with fermented olive leaves.
"It's not that the restaurant wasn't successful," Moy says. "It's a fine line, because we're running the risk of ruining someone's hidden gem. We're sensitive to that," he says, and O'Leary's interpretations of favorites will debut in due time. Moy is working on a beer and wine license, and hopes to eventually secure full liquor permitting.
As for Ruckus Noodles, construction is back on track, and Moy is hopeful for a late summer opening.
Best Little Restaurant, 13A Hudson St., Boston, MA, 617-338-4988, thebestlittlerestaurant.com.
---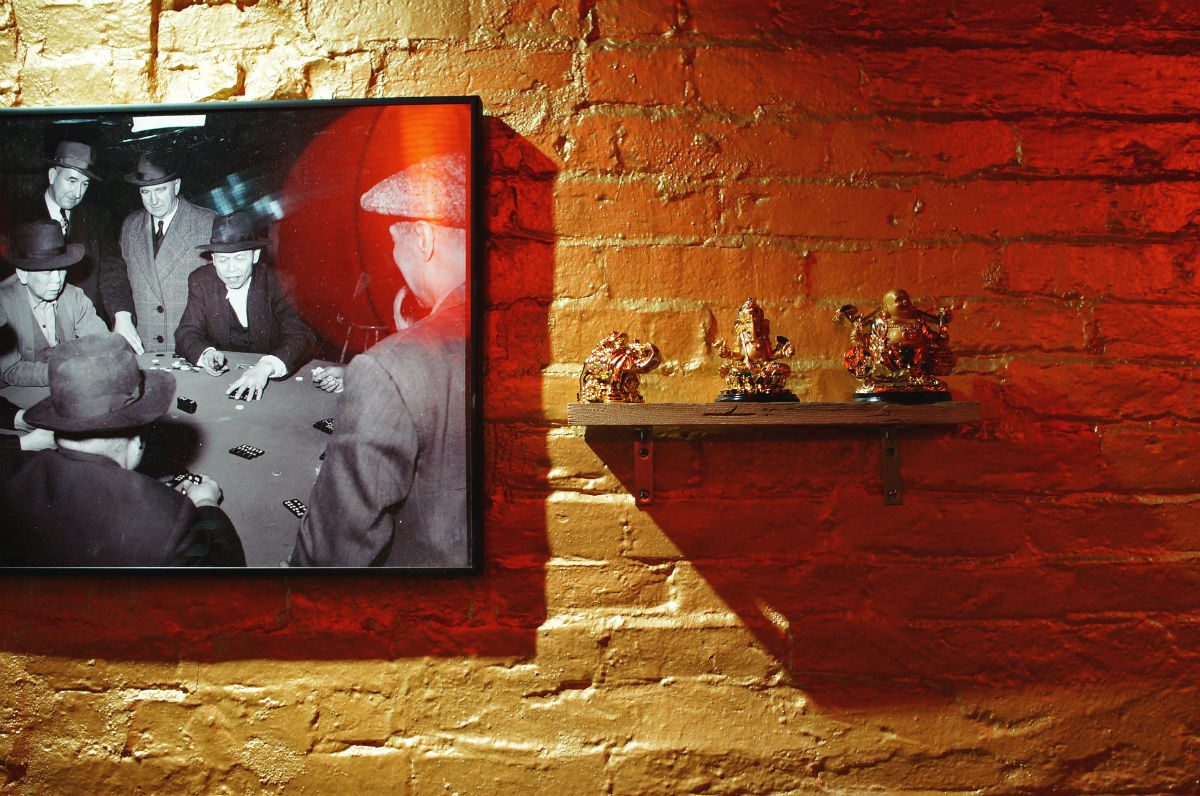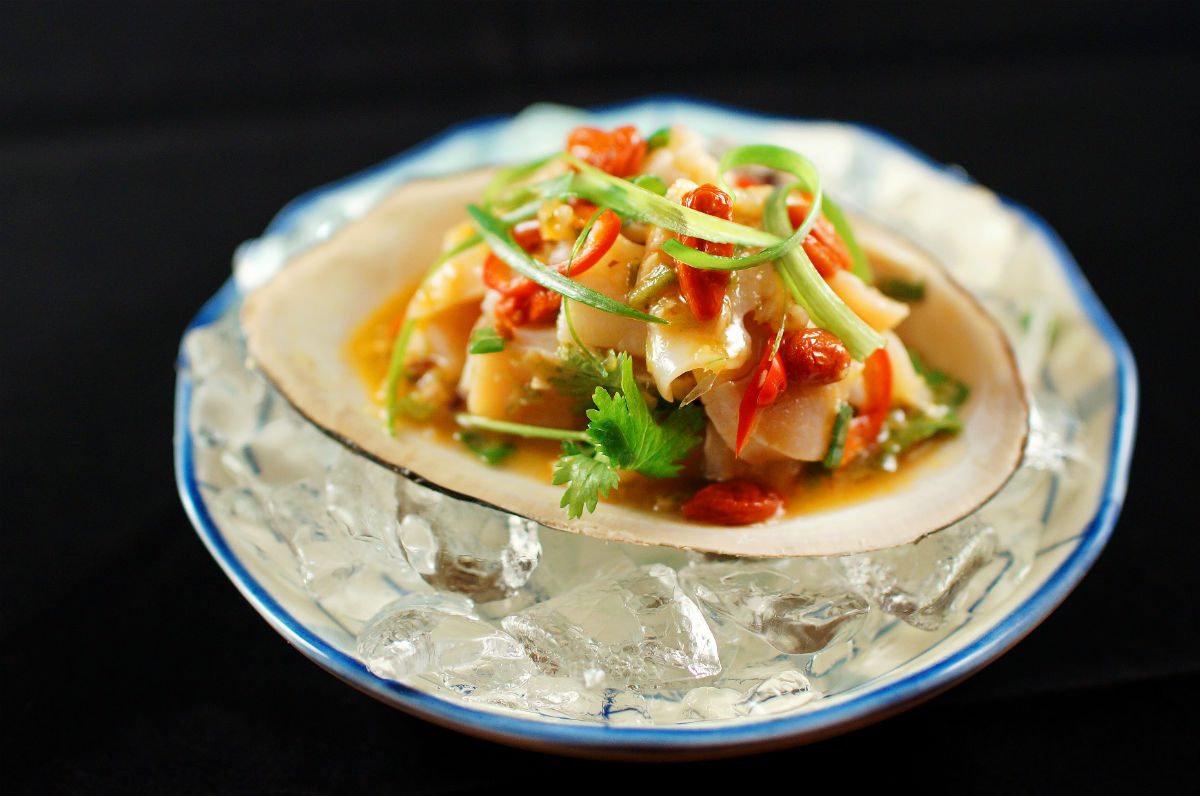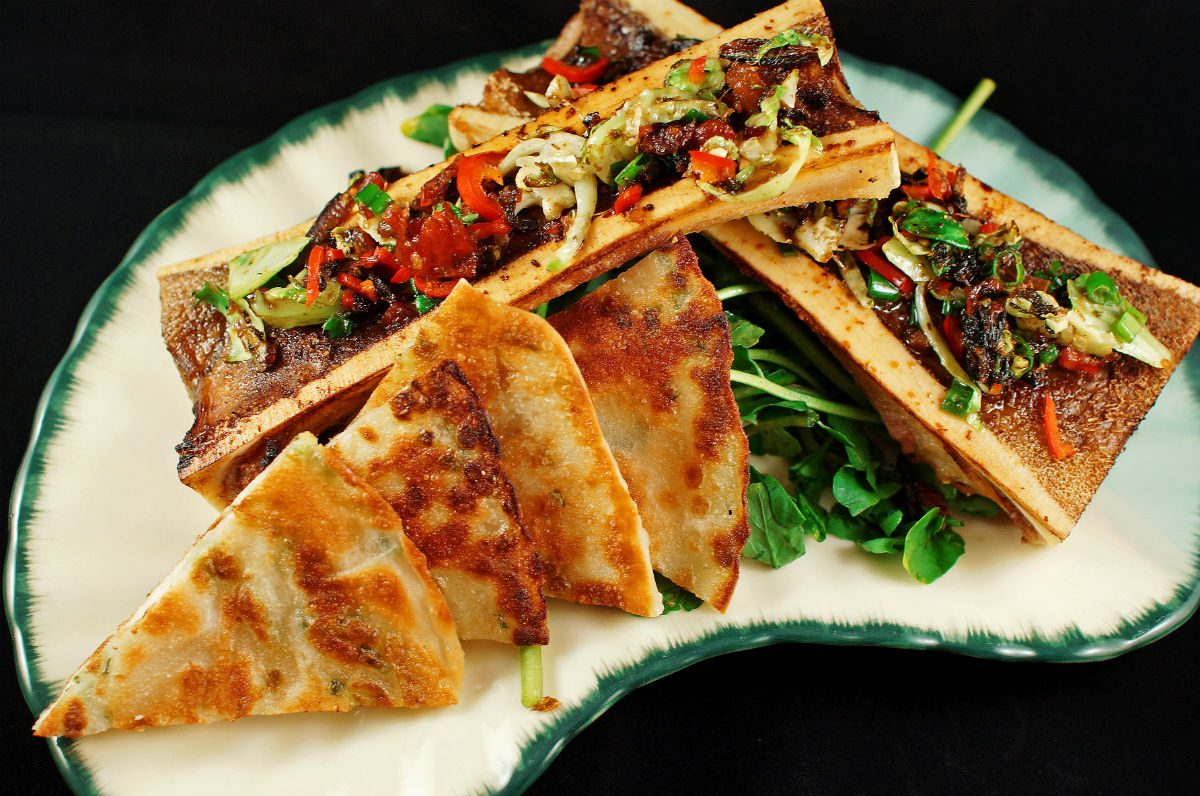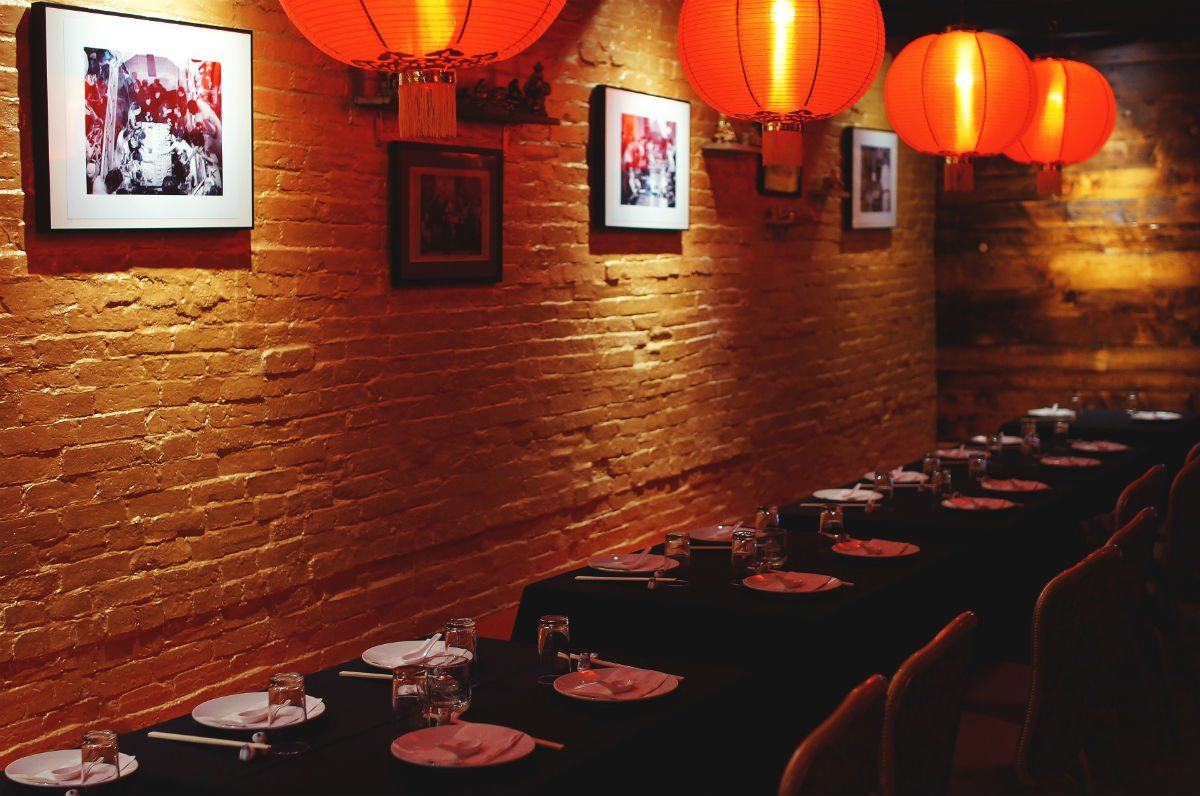 ---
---