Momi Nonmi Is Now Open in Cambridge
Check out the menu at chef Chris Chung's sake-focused izakaya.
---
After a quiet weekend debut in Inman Square, Momi Nonmi officially opens Tuesday, October 10. Chris Chung's modern, Hawaiian-style izakaya is the chef's solo debut with his wife Elaine Wong.
The couple is taking a healthier approach to the casual pubs they frequented while living in Hawaii, with a nearly entirely gluten-free menu—even tempura-fried rock shrimp, salmon, and vegetables served with a Japanese-style ranch dip.
Formerly of Uni and AKA Bistro, Chung is sourcing fresh seafood both locally and from Japan for sashimi. There are also onigiri (rice balls) with grilled tuna, or duck confit; simple vegetable apps, like edamame croquettes, and roasted squash with a red shiso vinaigrette; seafood okonomyaki (pancake), Wagyu dumplings (the only non-GF option), and more drinks-friendly dishes. Check out the full opening menu below.
Chung brought on sake sommelier Stephen Connolly, who was behind Uni's sake list from 2013 until recently. The ambitious program offers masu cup pours, along with a reserve list and rotating sake flights. While Momi Nonmi has a full liquor license, bartender Koharu Usui (Cafe ArtScience, Menton) has developed a simple cocktail list focusing on sake and Japanese whiskeys hand-selected by the chef.
The small restaurant, formerly East by Northeast (and most recently, the short-lived WuBurger), is closed on Mondays, but open for dinner Tuesday-Sunday at 5:30 p.m. Late-night options are on until 12:30 a.m. Thursday-Saturday. A limited number of reservations are accepted each night.
Momi Nonmi, 1128 Cambridge St., Cambridge, 617-945-7328, mominonmi.com.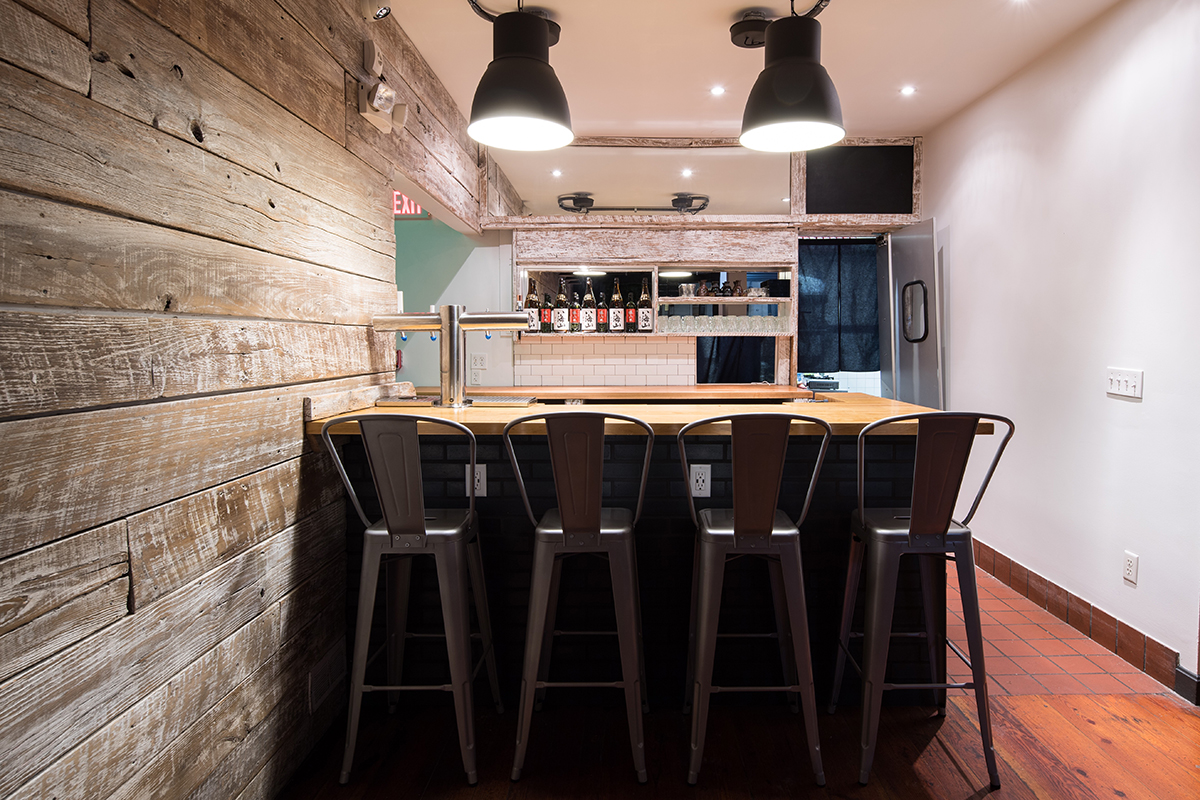 ---
---