Obsessions: Ken Oringer
The globetrotting superstar chef shares seven things he can't live without.
---
While keeping the crowds sated at Toro and Coppa in the South End, revamping Uni in the Back Bay, and opening Little Donkey in Cambridge, Ken Oringer has also been busy building a global restaurant brand. With partner Jamie Bissonnette, he's logged thousands of miles opening Toro locations in New York, Bangkok, and Dubai over the past few years. In fact, travel is the thread that connects all of his diverse concepts—and many of his favorite things. The 52-year-old chef and restaurateur says he plans to slow down the rapid-fire expansion a little this year to spend more time with family. But don't worry: Boston hasn't seen the last opening from Oringer just yet. "One day before it gets too late, I'd love to have a Mexican restaurant, a taqueria again," he says.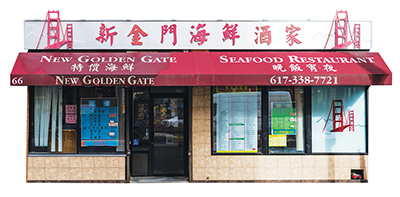 RESTAURANT
New Golden Gate
"I've been going here for 20 years. It's under a lot of people's radar, but the techniques are flawless and they have creative dishes you don't see in other restaurants, like stir-fried conch with yellow chives. Go with a group and ask about the secret banquet menu."
66 Beach St., Boston, 617-338-7721.
KITCHEN TOOL
Cavatelli Maker
"All you have to do is feed in ropes of pasta dough, turn it, and you have cavatelli. My kids love it. People are intimidated by making pasta at home, but with this, you can make pasta for 10 people in less than an hour."
$40, Bed Bath & Beyond, 401 Park Drive, Boston, 617-536-1090; and other locations; bedbathandbeyond.com.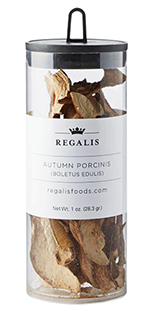 SHOP
Regalis Foods
"The guy who started this company is 25 years old and now sells more truffles than anybody in the United States. Through the website, you can get everything from Japanese fish from Tsukiji Fish Market to sustainable bluefin toro from Spain to all kinds of foraged mushrooms."
TABLEWARE
Keith Kreeger Pottery
"My brother lives in Austin, Texas, so that's how I met Keith. We started by buying his plates for Toro New York, and now all of our restaurants have them. They're my plates at home also—they're really durable."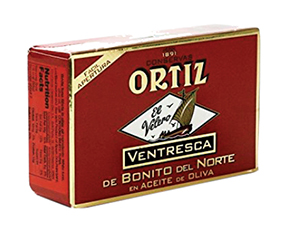 INGREDIENT
Ortiz Ventresca Tuna
"To me, this salty tuna belly is the perfect breakfast or lunch. I eat it all the time on tardivo radicchio. And it's so tasty as it is, you don't even need to put a vinaigrette on it."
$4, Whole Foods, 181 Cambridge St., Boston, 617-723-0004; and other locations; wholefoodsmarket.com.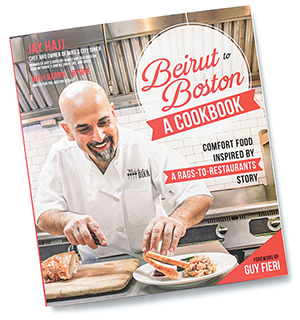 BOOK
Beirut to Boston: A Cookbook
"Anytime I want to cook Middle Eastern food, I turn to [Mike's City Diner owner] Jay Hajj's new cookbook. It includes all these Lebanese recipes that he makes at home and doesn't serve at the diner. His flatbreads, including my favorite with za'atar, are legendary."
$22, Harvard Book Store, 1256 Massachusetts Ave., Cambridge, 617-661-1515, harvard.com.
DRINK
Ohmine Shuzou
"Canned sake is great for a party because a lot of times you don't know how much sake people are going to drink. And you can just throw it in a cooler, so it's easy to bring anywhere. I discovered this Ohmine when I was in Tokyo years back—it's very complex, but easy to drink and not too high in alcohol."
$8, the Urban Grape, 303 Columbus Ave., Boston, 857-250-2509, theurbangrape.com.
Chloe grinberg (restaurant, cookbook); courtesy photos
---