Obsessions: Jack Bishop
The chief creative director of America's Test Kitchen takes a quick break from work at his gleaming new Seaport headquarters to share seven of his favorite things.
---
INGREDIENT
Marblehead Salt Co. Athonite Finishing Salt
"I think this is the best table salt I've ever tasted, and it's made in Marblehead by a monk who trained in Greece, which is just so cool. It's got these really large, irregular crystals that provide crunch and pop."
$60 per pound, marbleheadsalt.com.
WINE
Mayhew Wine Shop
"I just moved to the Seaport in November, and I love my neighborhood wine shop. I don't really know much about wine, but I always find something interesting and get excited about shopping for wine there. If they have any reds from Piedmont, that's what I'm probably buying."
20 Melcher St., Boston, 857-239-9366, mayhewwine.com.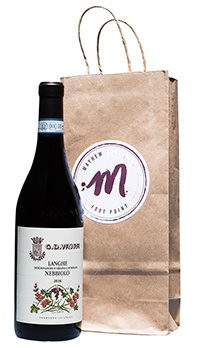 SHOPPING
Haymarket
"I love the Haymarket vegetable market on Saturdays. It's a weekend ritual to walk there to pick up produce at what are by far the cheapest prices in Boston, if not anywhere. I'm like anyone else; I like a good deal. I buy what looks best and then plan accordingly. It feels very old-time, in a nice way."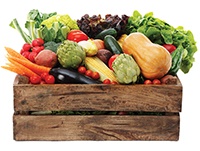 RESTAURANT
Sportello
"I'm half Italian, and I'm a sucker for all things Italian. And does anybody do better handmade pasta than Barbara Lynch at Sportello? Get me a seat at the counter and some handmade cavatelli, and I'm happy."
348 Congress St., Boston, 617-737-1234, sportelloboston.com.
TABLEWARE
Bennington Potters
"My wife and I probably have a hundred pieces from here. We've had their plates since we got married 26 years ago. We have their white-on-white glaze because I think food always looks best on white plates."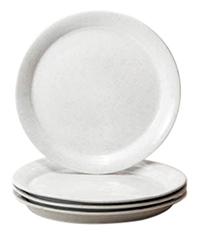 KITCHEN TOOL
thermapen mk4
"This is the one thing I really can't imagine cooking without. My analogy is kind of silly, but I like to say that cooking without an instant-read thermometer is like driving without a seat belt. If you're going to spend $40 on a roast, why would you try to guess if it's done or not?"
$99, thermoworks.com.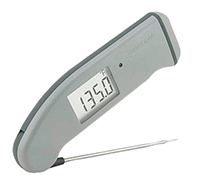 BREAD
Iggy's Bread Francese
"Iggy's makes my favorite bread in town. The crumb is just unbelievable. And it's really flavorful and really moist even though it's got all this crunch from the crust. If I show up at a restaurant and see they're serving Iggy's, I'm like 'Okay, it's going to be fine because they've got good bread.'"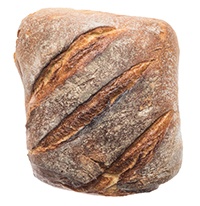 Chloe grinberg (wine, cookbook, bread); pat piasecki (sportello dish); istock (Basket); courtesy photos
---