Little Dipper Launches Expanded Dinner Service This Week
Jamaica Plain's outer space-themed diner slings burgers and Star Wars references.
---
A new dinner destination has been discovered in the gradually expanding universe of Jamaica Plain restaurants: Little Dipper, an intergalactically-inspired diner that opened in July, rolls out near-nightly service starting Tuesday, October 9.
Chef Robyn McGrath has pulled together a tidy lineup of sides, salads, sandwiches, and entrées at the snug spot, a sibling to nearby Centre Street restaurants Tres Gatos and Casa Verde. The interior features some cosmic flourishes, like colorful model rocket ships suspended from the ceiling, so unsurprisingly, some of the dinner dishes will get sci-fi lovers geeking out. Fans of The X-Files will find a double-patty "Mulder Burger" topped with the restaurant's Area 51 sauce, and Star Wars can sup upon notions like "The Skywalker," fried fish with pickled veggies; and "The Chewie," mushroom gravy-doused beef and pork meatloaf accompanied by roasted Brussels sprouts.
An array of side dishes includes bacon-topped deviled eggs, tangy potato salad, and coconut shrimp served with sweet and sour sauce. You can hum the Mos Eisley Cantina theme while washing them down with selections from a small list of craft beer, cider, and wine- or while sampling the spirited seasonal punch.
Little Dipper was previously serving dinner on select nights, but this week's launch expands evening service to Tuesdays through Sundays from 5 p.m.-9:30 p.m. You can check out the full menu below. The restaurant also offers breakfast and lunch on Tuesdays through Fridays from 7:30 a.m.-2:30 p.m. A brunch menu is served Saturdays through Mondays from 9:30 a.m.-2:30 p.m.
After you check out Tuesday's regular-dinner launch at Little Dipper, you may want to wander a few doors down to Casa Verde: Also on October 9, that sister restaurant hosts a "Guactoberfest" evening with menu mash-ups like schnitzel tacos and pretzels with queso, plus some brews from Framingham-based Jack's Abby. Both neighborhood restaurants are giving us a reason to feel starry-eyed- and sated.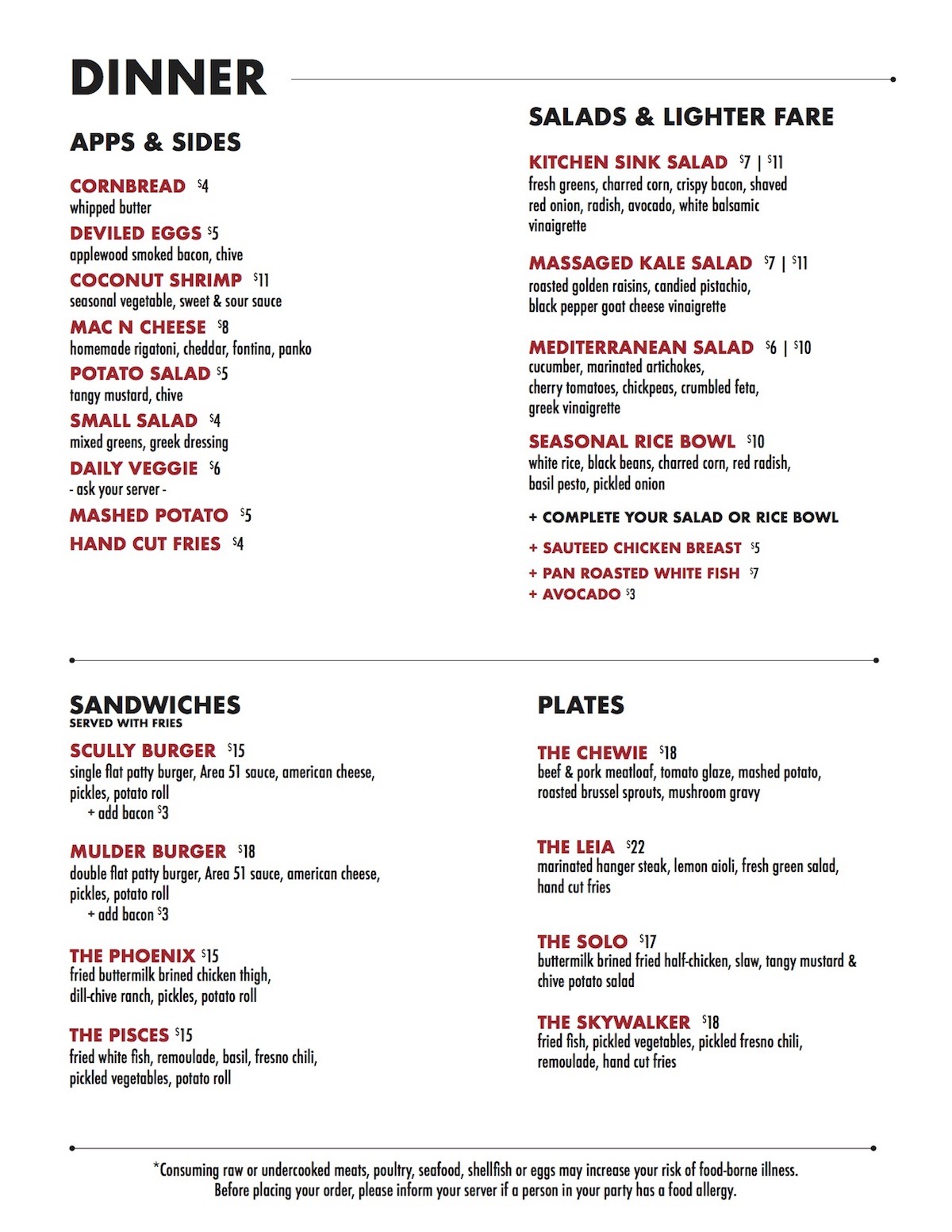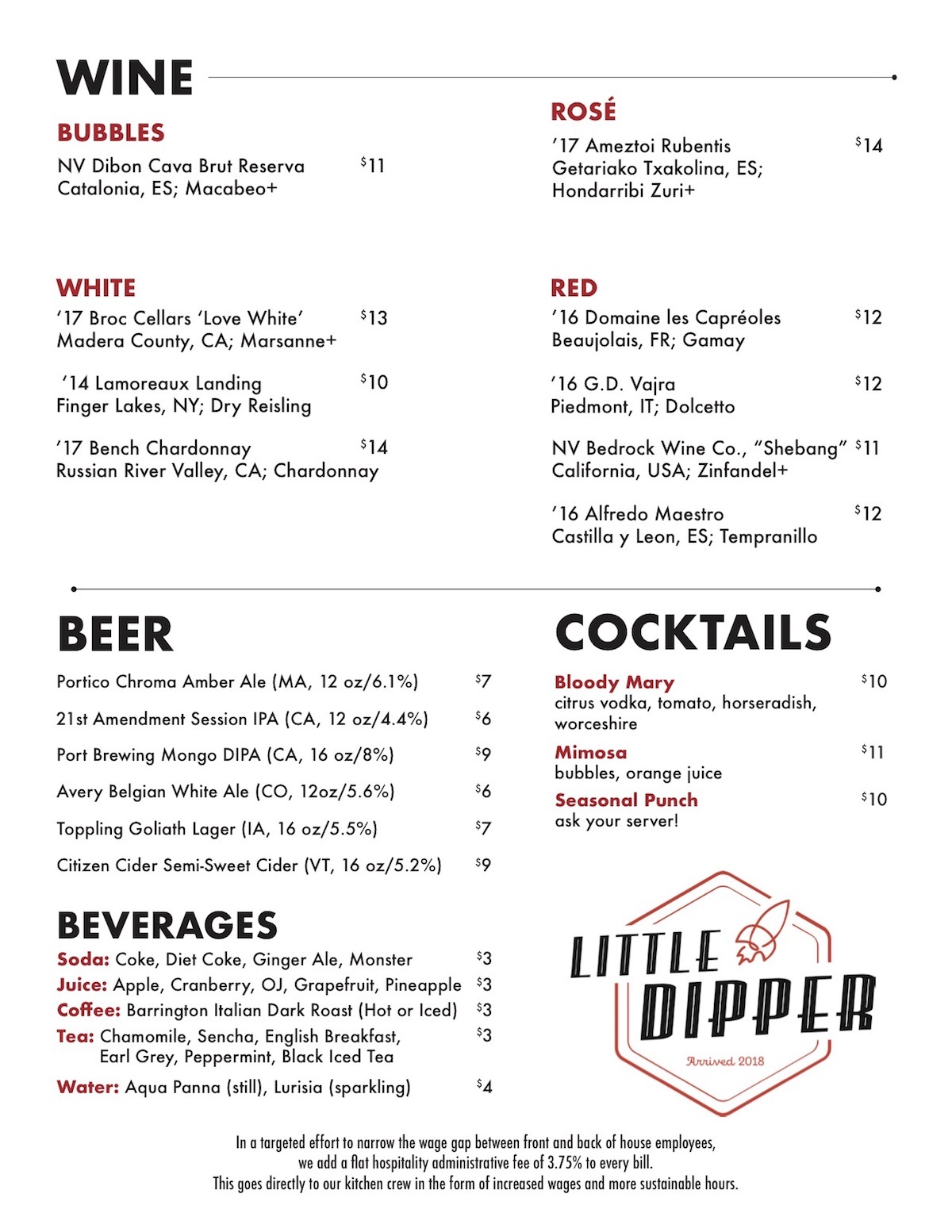 ---
---