Five New Boston Breweries to Keep an Eye On in 2018
Two gorgeous new taprooms to visit now, and three beer halls opening by the end of the year.
---
Massachusetts is home to upwards of 150 craft breweries and counting. As much as we love trying new beer styles, and traveling to check out character-filled taprooms in downtowns and outskirts alike, it can be overwhelming to keep up with the rapidly expanding beer scene. To help focus the hype, here are five new breweries in the Boston area that we're particularly excited about.
Now Open:
---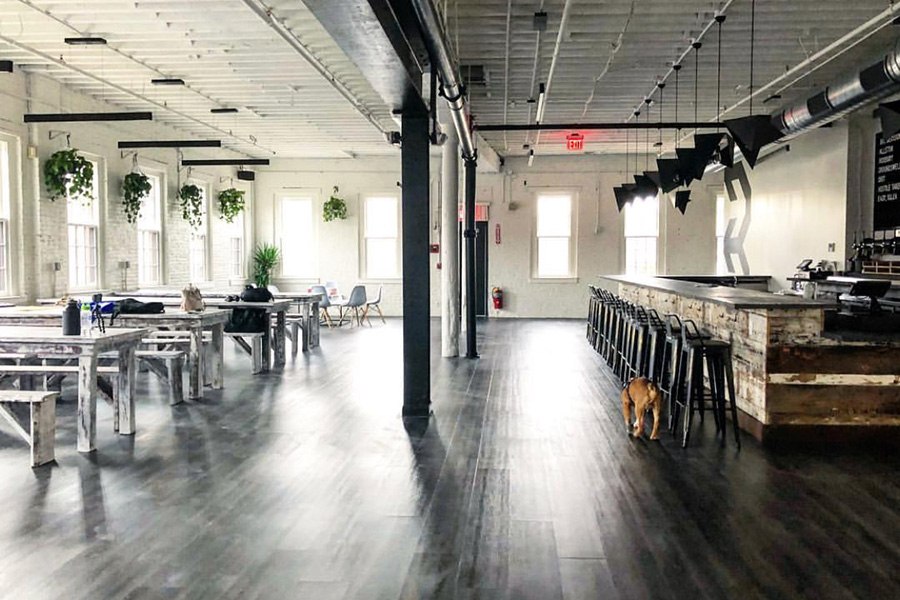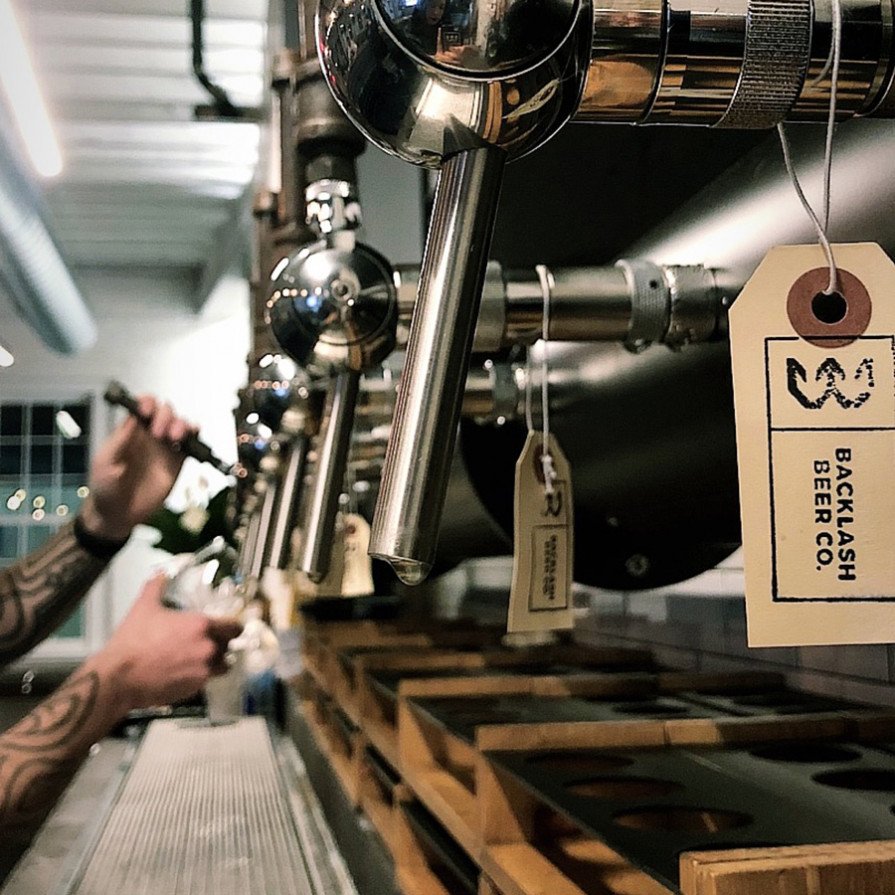 Backlash Beer Co.
This long-awaited Roxbury brewery debuted in September—a cool and comfortable black and white taproom full of games, greenery, Groundswell, and Grit. Founder and brewer Helder Pimentel took design inspiration from hotspots around the country, but also from its gritty Boston location: The Backlash bar is lined with wood reclaimed from the former piano factory it sits in, with beer hall tables whitewashed to match that Pimentel and his father built from pallets leftover from brewing equipment delivery. A rotating selection of beer flows from the shiny taps, including Backlash classics from their contract brewing days, New England IPAs, and taproom-only new brews, like King Cozy Imperial Stout. The tasting room bar is open Tuesday-Sunday, with a projector screen showing important sporting events, and programming like trivia and movie nights ramping up every week. A grand opening celebration on Saturday, Nov. 3, will host Backlash's first food truck, among other fun and games.
Tuesday-Wednesday 2-10 p.m., Thursday-Saturday noon-11 p.m., Sunday noon-8 p.m., 152 Hampden St., Roxbury, Boston, backlashbeer.com.
Lord Hobo Beer Hall
You're certainly familiar with Boom Sauce, Hobo Life, and Glorious by now—three black-and-gold vessels bequeathed on beer lovers by Lord Hobo bar owner Daniel Lanigan and his team of hopped-up highnesses. Lanigan launched the Woburn brewery in 2015 and has focused on rapid distribution growth; Lord Hobo is now available in 15 states. But they also started quietly building out a 180-seat beer hall and restaurant in 2016. The Humble Castle, as Lord Hobo calls it, officially opens Saturday, Nov. 10. Chef Matthew Bullock, formerly of Lord Hobo's Cambridge beer bar, is overseeing the menu, centered on seasonally crafted pizzas, salads, and small plates. The bar has 40 drafts to pour a range of ever-changing Lord Hobo brews (including taproom-exclusive sour IPAs, stouts, and more), wine, root beer, and Share Coffee Roasters nitro iced coffee on tap. The kitchen will open nightly at 3 p.m., but from 11 a.m. until then, the giant space will be open to everyone as a coworking space, with wifi, AV capabilities, and networking opportunities. Stay tuned on Instagram and Facebook for updates on the opening date.
Open daily 11 a.m.-midnight, 5 Draper St., Woburn, 781-281-0809, lordhobobrewing.com.
---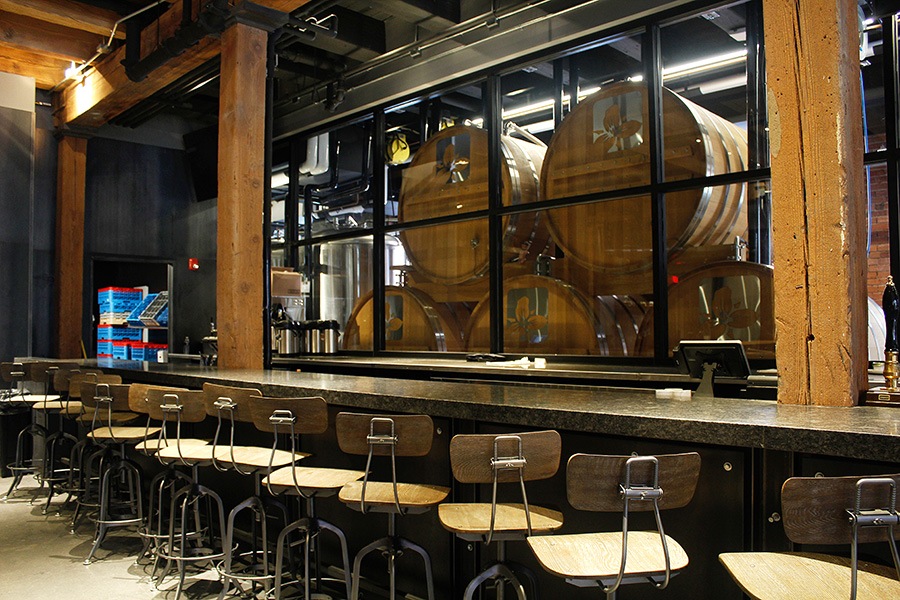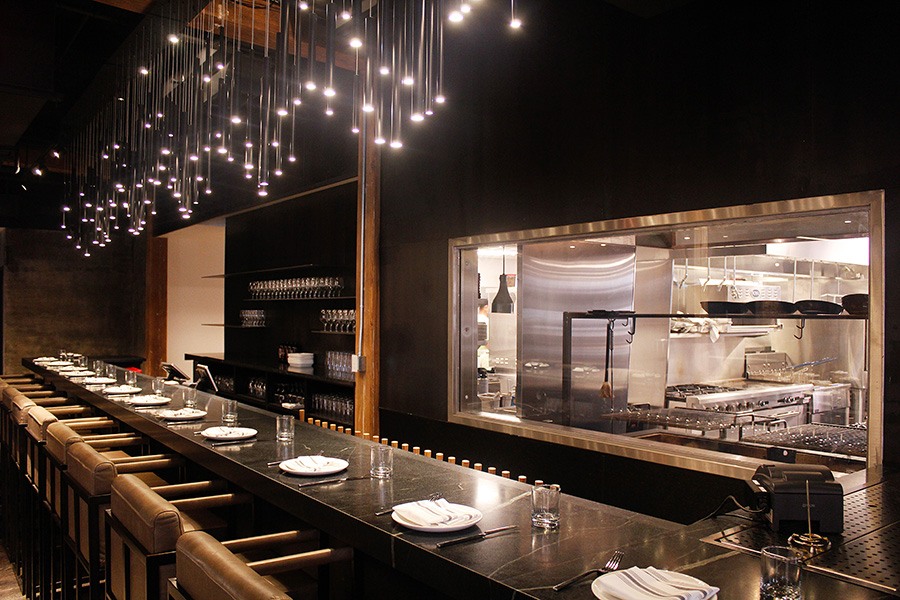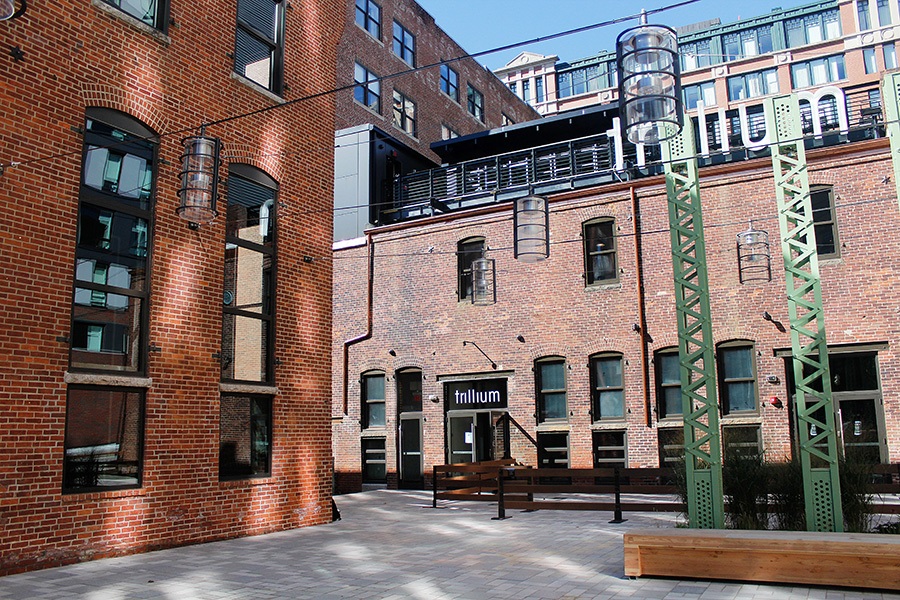 Trillium Fort Point
The third local brewery for this growing company ups the game with a farm-to-table menu of house-made sausages, seafood, cheese boards, and more. Since mid-October, chef Michael Morway has been sharing a taste of what's to come, and the full menu rolls out during the grand opening on Monday, Oct. 29. Make a reservation to have lunch, dinner, or a semi-private party in the second-floor dining room; or pull up a stool in the ground-level taproom for a tray of oysters and a teku glass of fruity gose, barrel-aged saison, or lush IPA. Trillium has a couple TVs for this season's sports needs, and was also kind enough to unveil its rooftop bar this fall, too, even if the days to enjoy it this season are numbered.
Open daily 11 a.m.-11 p.m., 50 Thomson Pl., Boston, 857-449-0083, trilliumbrewing.com.
---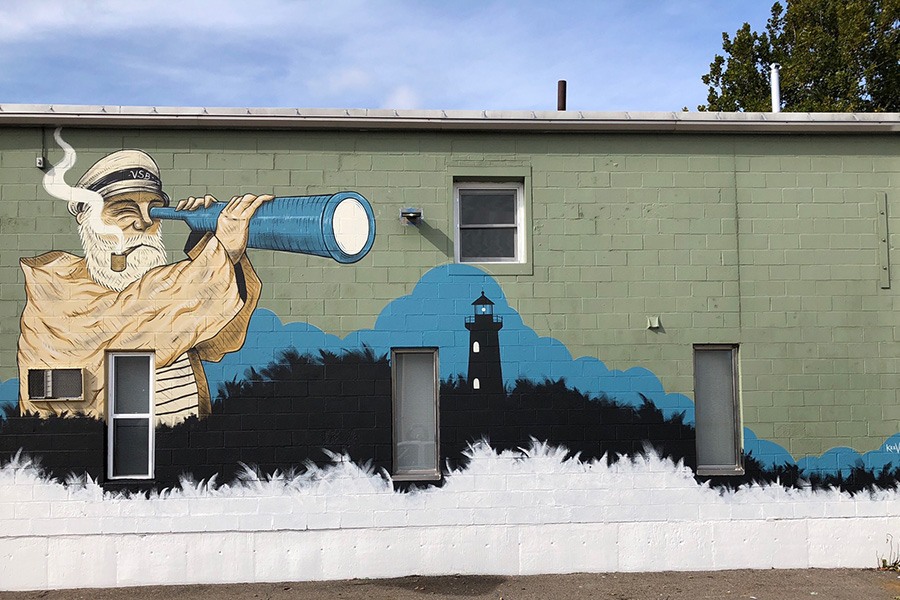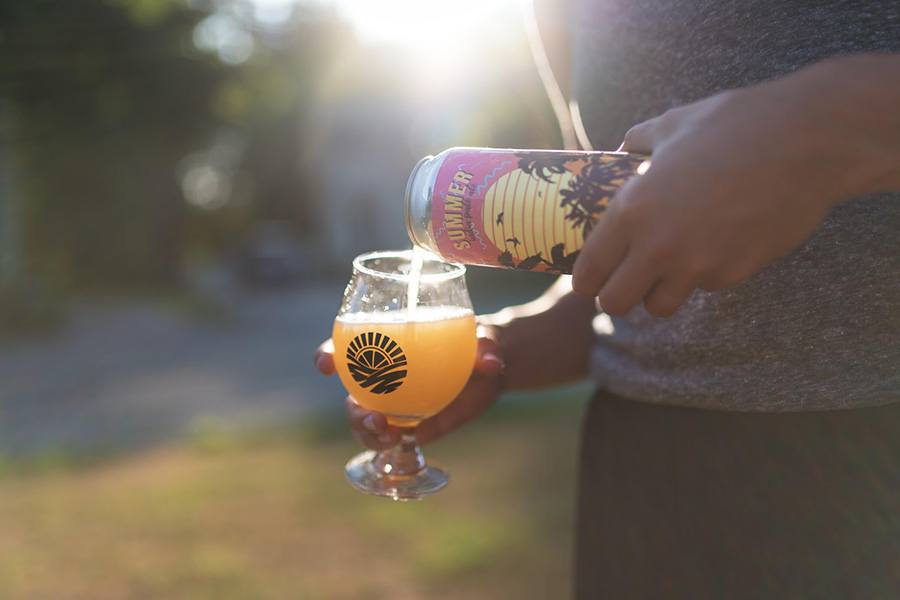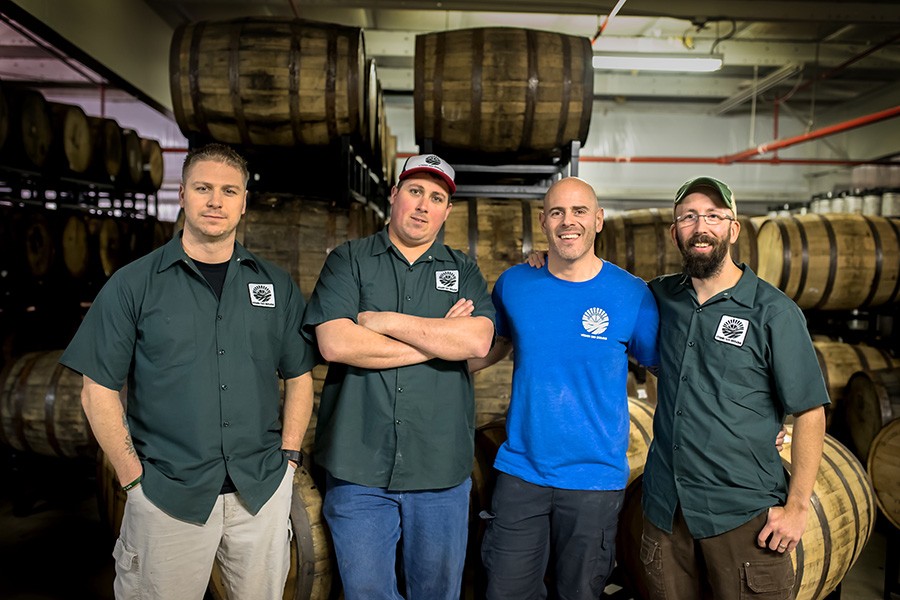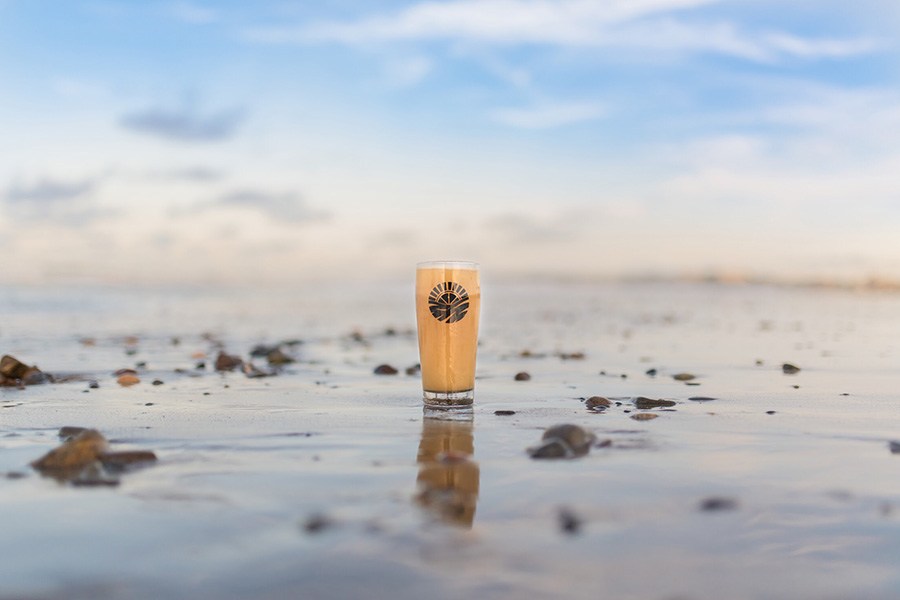 Vitamin Sea Brewing
Already home to Barrel House Z—worth visiting for rustic fire pit vibes and barrel-aged brews—Weymouth is about to become a full-on beer destination with the anticipated arrival of Vitamin Sea Brewing. Partners Dino Funari, Peter Kiley, Joshua Sherman, and Richard DiBona have built up a reputation over the past couple years with stellar home brews and hip design; artist Dean McKeever, who pens Tree House Brewing Co.'s iconic can labels, is sharing his talents with Vitamin Sea's brand. The startup moved into the same industrial park as Barrel House Z, and is just about ready to open the doors to its 3,000-square foot taproom and 10-barrel brewhouse. When it does, 12 rotating drafts will flow with New England IPA, pastry stout, and cream ale variations, plus house-brewed sodas and Red Eye Roasters nitro cold-brewed coffee. There will be packaged snacks and visiting food trucks. Warm, but industrial with a bit of a beachy feel, reclaimed materials like corrugated metal and wood comprise the hangout, and there is outdoor seating that will likely debut in 2019. Keep an eye out for select Vitamin Sea beers on draft at South Shore bars, and stay tuned on Instagram and Facebook for news about the taproom's debut. (Update, February 11, 2019: Vitamin Sea Brewing is now open on Saturdays.)
Coming in late 2018 to 30 Moore Rd., Weymouth, vitaminseabrewing.com.
Coming Soon:
---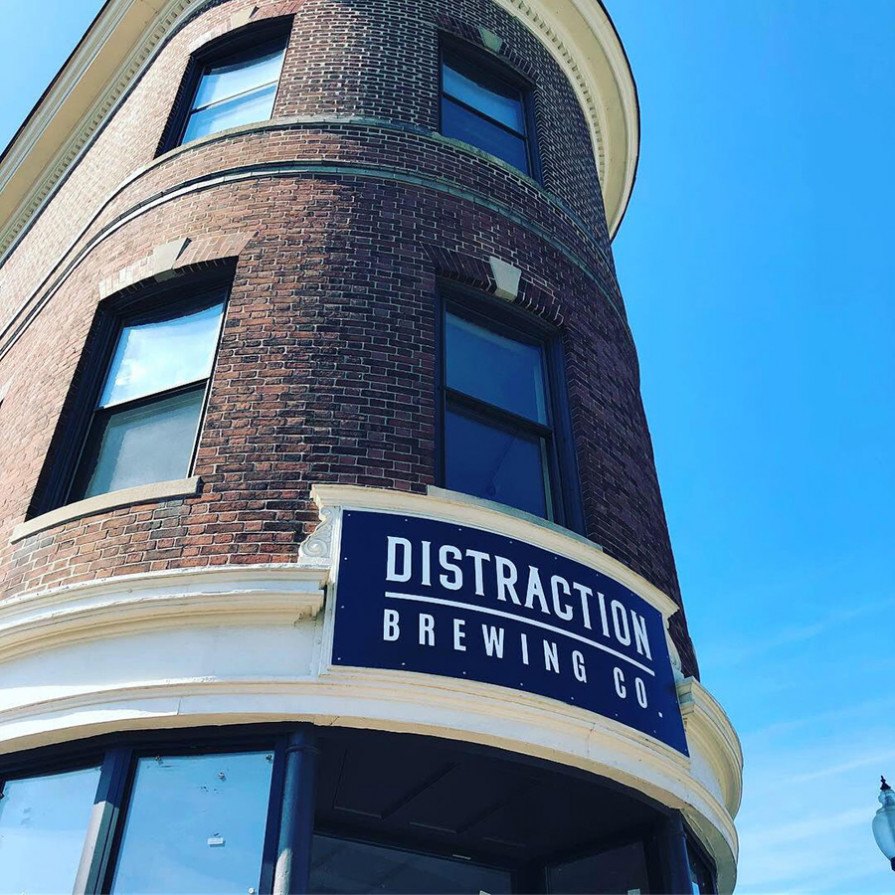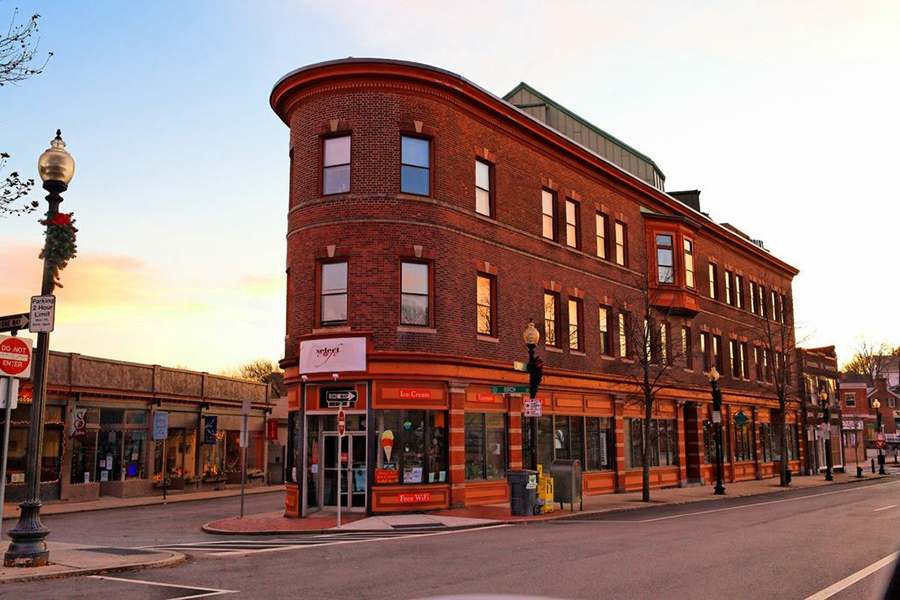 Distraction Brewing
As last winter's pop-up Trillium Garden at the Roslindale Substation proved, Roslindale is thirsty for a brewery of its own. Fingers crossed that by the end of the year, it will have one: Distraction Brewing Co. is well-under construction in the middle of the village, and signs are up. A startup by local pals Mike Estey, Justin Garnache, and Patrick French, Distraction is bringing a cozy taproom and 10-barrel brewery to a former Emack & Bolio's storefront, with a subterranean barrel room below. Head brewer Estey is fine-tuning recipes for the opening day lineup, including the flagship RoslinPale Ale; a New England-style IPA called Hoppily Distracted and a double version called Extremely Distracted; Bank on Brown ale, named as a nod to the building's history as a vault; Parkway Porter; and a Belgian-style tripel called Belgrade Tripel. Follow along on Instagram and Facebook to stay in the loop as Distraction heads toward it goal of opening in early 2019.
Coming in 2019 to 2 Belgrade Ave., Roslindale, 617-977-4537, distractionbrewingco.com.
---
---