Meet the Awesome Artist Driving the Craft Beer Hype Train
Dean McKeever is the illustrator behind some of New England's most sought-after beer labels–including our 2019 Malt Madness winner.
---
The final stretch of Boston magazine's Malt Madness tournament this year was thrilling, with the brand-new Vitamin Sea Brewing ultimately washing away even the intimidating Tree House Brewing Co. to become the 2019 Malt Madness Champion. But for one Western Massachusetts-based artist, the last-round matchup was especially exciting: It was a battle of his beer labels.
Dean McKeever—aka Keever Art—is a lifelong illustrator and designer, the son of an artist, and was always known as the "artistic kid" in class while growing up in East Longmeadow, he says. These days, Keever Art sells custom commissions, works on editorial collaborations, and designs skateboards, notebooks, and coffee-bag labels for local clients. But McKeever is best known for his work in the beer sphere, as the creator of some of the most iconic packaging for Tree House Brewing Co., and more recently, for Vitamin Sea Brewing.
McKeever's colorful, whimsical designs for Tree House have become some of the New England beer scene's most recognizable labels—the cozy cabin of Lights On, various adventures of the Curiosity series, psychedelic sister Bright.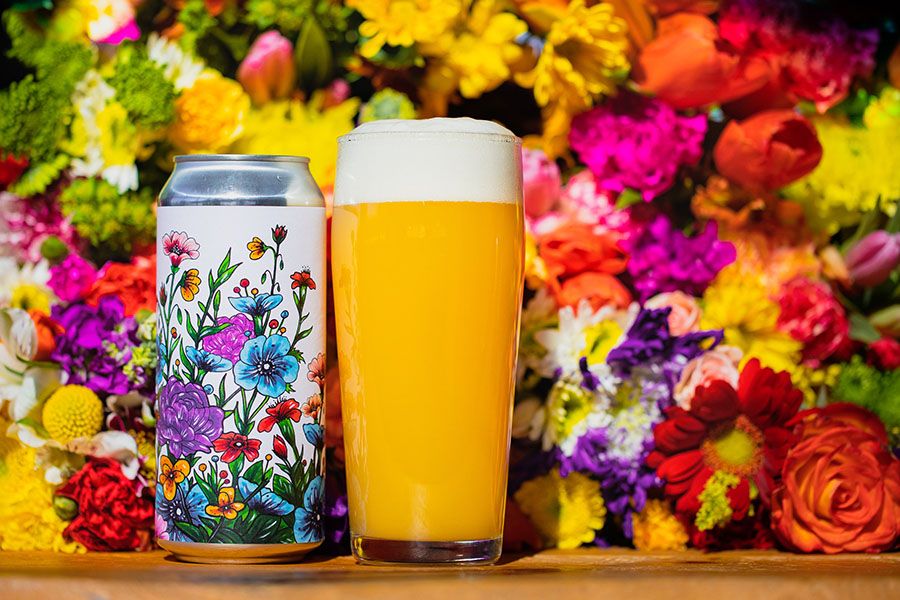 He got started with Tree House in 2015 by cold-calling the brewery to offer his services. That was shortly after McKeever was blown away by his first taste of Lights On, the haziest, smoothest IPA he'd ever tried. "I was taken aback. I was like, what is this? Why does this taste so amazing?"
But the can design was lackluster, he thought, featuring Tree House's logo by the talented artist Roc Gaudreau, but otherwise "basic" branding. "It looked quickly thrown together," McKeever recalls. "The quality of the imagery didn't match the quality of beer I was drinking." He reached out, and the rest is beer-art history.
So when Vitamin Sea Brewing emerged on Instagram in 2016 with a totally unique yet vaguely familiar artistic style, beer fans took major notice—even though relatively few people had the access to actually drink the home-brewed beers, then produced out of cofounder Dino Furnari's Hull basement. A 20-year winemaker and avid beer fan himself, Furnari looked to some of his own favorite beverage brands to inform his business plan and marketing—and that meant finding out who was behind Tree House's label art, he says.
Only a few months after McKeever began working with Tree House, the Vitamin Sea cofounder rang up the artist with an additional offer.
"I can definitely thank Tree House for giving me a boost," McKeever says. The artist is now responsible for Vitamin Sea's branding from top to bottom, including its everyday logo, and a custom mural at the entrance of the Weymouth taproom.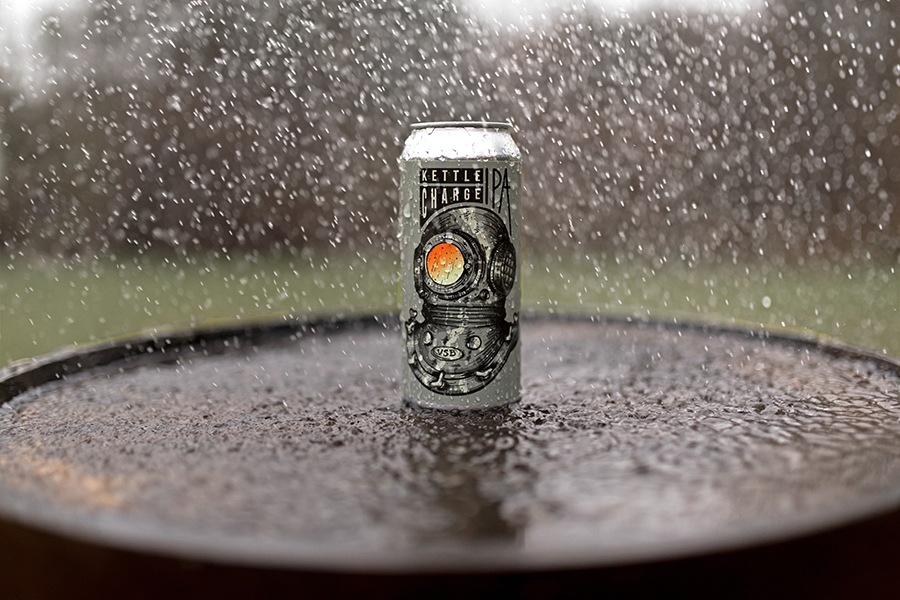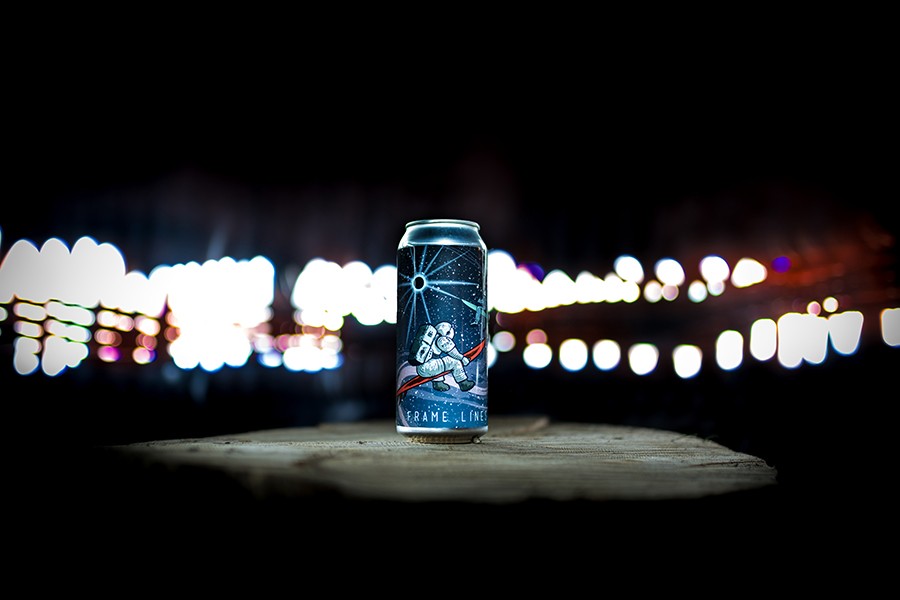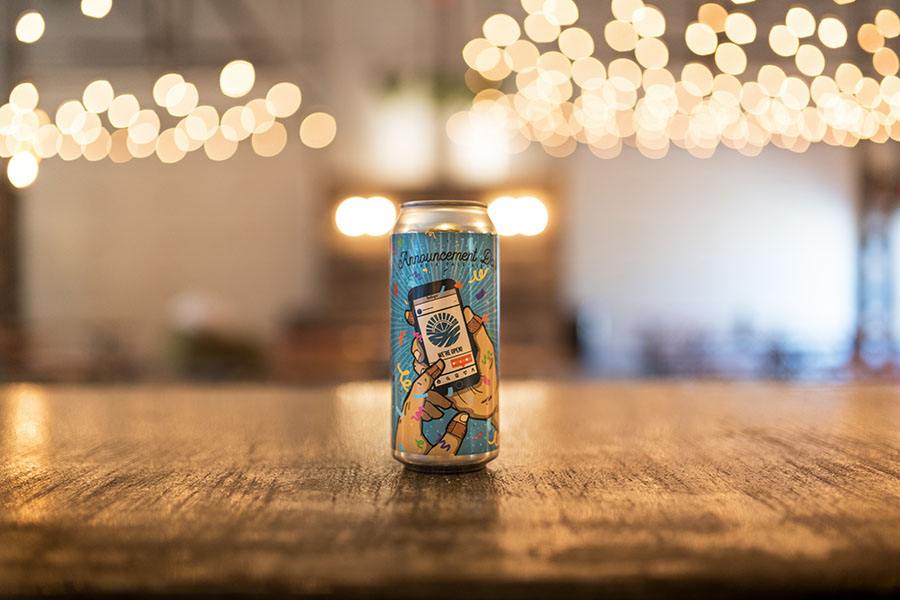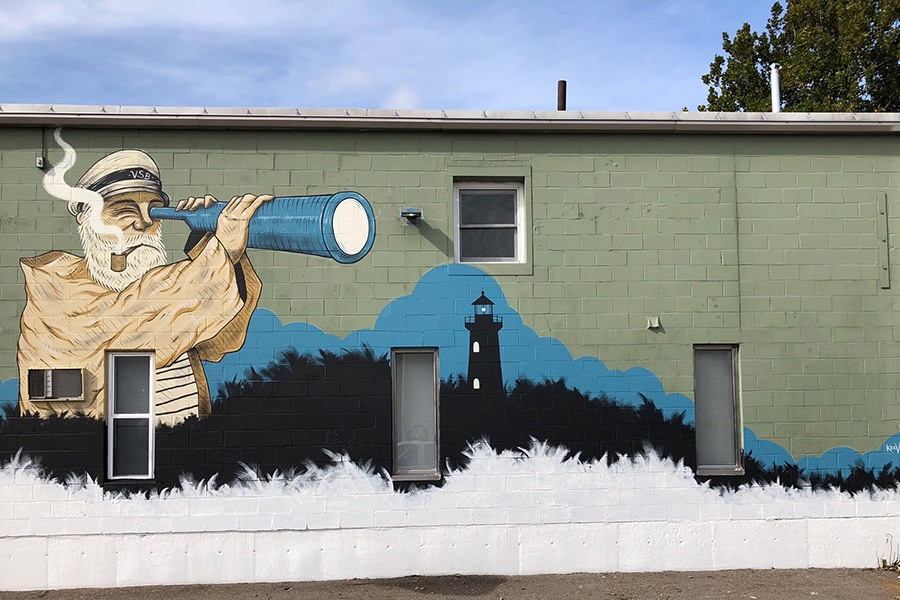 Because of Vitamin Sea's top-quality branding from the outset (including eye-catching photos by Devin Schneiderbauer), "people think we're larger than we are right now," Furnari says. "We've got quite a bit of interest" from beer fans around the country, let alone throughout the state, he adds—for the taproom's first day of business, people began lining up outside five hours before doors opened at noon. A strong look is certainly one of the contributing factors to the brand-new brewery's Malt Madness win.
"Branding is crazy important," McKeever says. Sure, cool labels are one way beer brands can stand out on evermore crowded package store shelves. But neither Tree House nor Vitamin Sea distribute to retailers, and furthermore, many of both breweries' beers are one-time batches. Why bother creating such involved labels?
"That's the first thing people see," McKeever says. When he was a burgeoning beer geek as an undergrad at UMass Dartmouth, McKeever and his friends made it a habit of choosing new beers every week, based on the visuals. "You have to pick some way. You can't sample them," he says.
Keever Art continues to work with Tree House too, and has been responsible for most of their Curiosity series labels, the Native bottles, and several one-off and seasonal brews. McKeever is OK with his Tree House label art being somewhat ephemeral, he says.
"The coolest thing is people collect the Curiosity cans, because they know they will never get them again," McKeever says. "It's cool that people have them proudly displayed in their house. Some people will peel the label off and put it on the fridge. Some people are turning my labels into coasters and light switches and jewelry."
Though the cans are fleeting, photos live online, attracting attention and getting shared among potential customers.
"That's how you get the hype train going," McKeever says.
---
---