Banners Kitchen & Tap Will Have a Cocktail Program of Champions
Veteran Boston bar leader Jackson Cannon has created a game-changing drink list for the soon-to-open TD Garden sports bar.
---
From Bobby Orr's iconic goal in the 1970 Stanley Cup Finals to Kevin Garnett's 2008 rallying cry as confetti rained around him, Causeway Street has seen some pretty incredible feats over the years. Now an MVP in Boston's beverage industry will take a shot at redefining—and raising—expectations for the neighborhood's bevy of sports bars.
Certified drinks celebrity Jackson Cannon—best known for his acclaimed work at Eastern Standard Kitchen & Drinks, Island Creek Oyster Bar, and the Hawthorne—has developed the cocktail program for Banners Kitchen & Tap, a new place on track to open in mid-October at the Hub on Causeway. (UPDATE, October 15: Banners Kitchen & Tap opens tonight at 4 p.m.) The development, led by TD Garden owner Delaware North and Boston Properties, includes several exciting new dining and nightlife options.
Banners is the flagship, sports bar-like concept, a sprawling project with nearly 600 seats, dozens of TVs, and 60 draft lines, across 25,000 square feet at 82 Causeway St. Built on the footprint of the bygone Boston Garden, it's named for the record-holding number of championship banners raised there. It sits next door to today's Celtics and Bruins home arena—and among a slew of well-established area bars serving ice-cold beer and hot pretzels, wings, and nachos to game-day crowds.
In other words, it might not be the place you expect to discover your new favorite cocktail from a top-shelf Boston spirits guru. But whether you typically go for a dirty martini, a tropics-evoking refresher, or a brown and bitter elixir, you'll find something to quench your thirst on Cannon's menu at Banners. To match the dynamic experiences the venue will offer—from four days of brunch every week, to family-friendly pre-gaming, to executive meetings held over a feast of dry-aged prime rib at the VIP club Blades & Boards—the lineup represents the full gamut of cocktail styles. Check out the opening list below.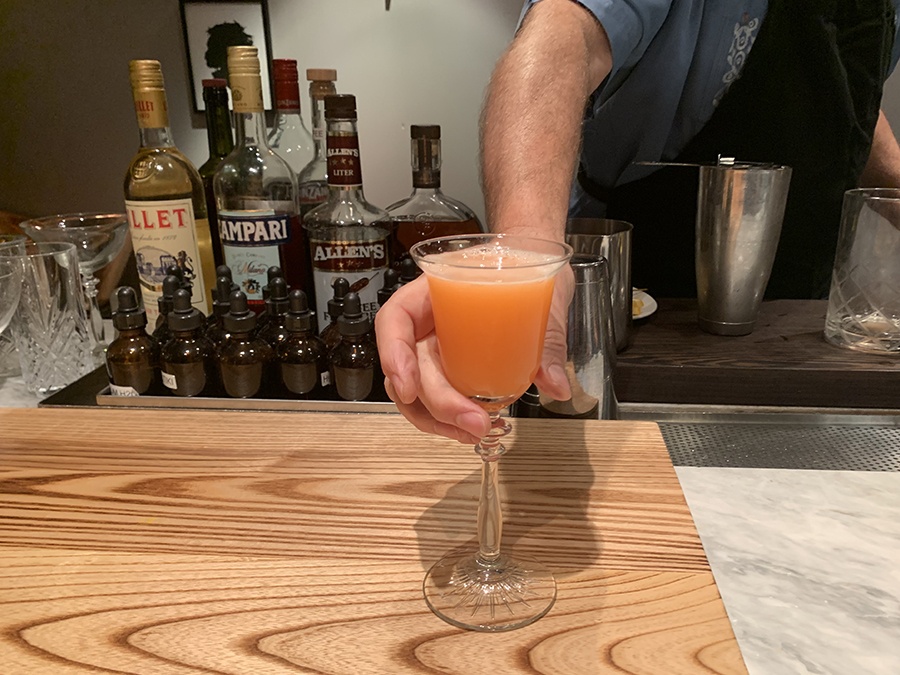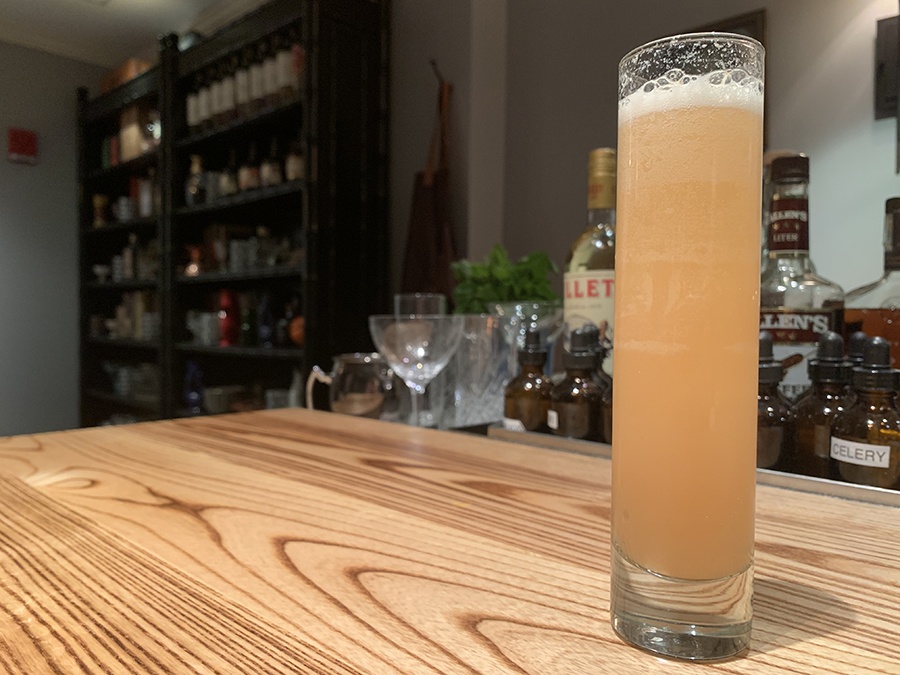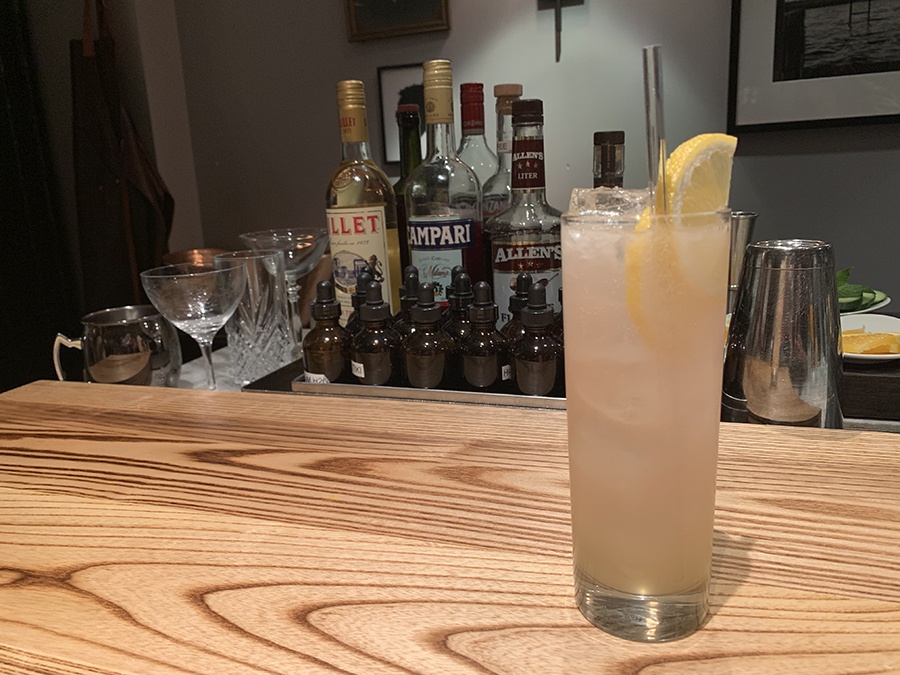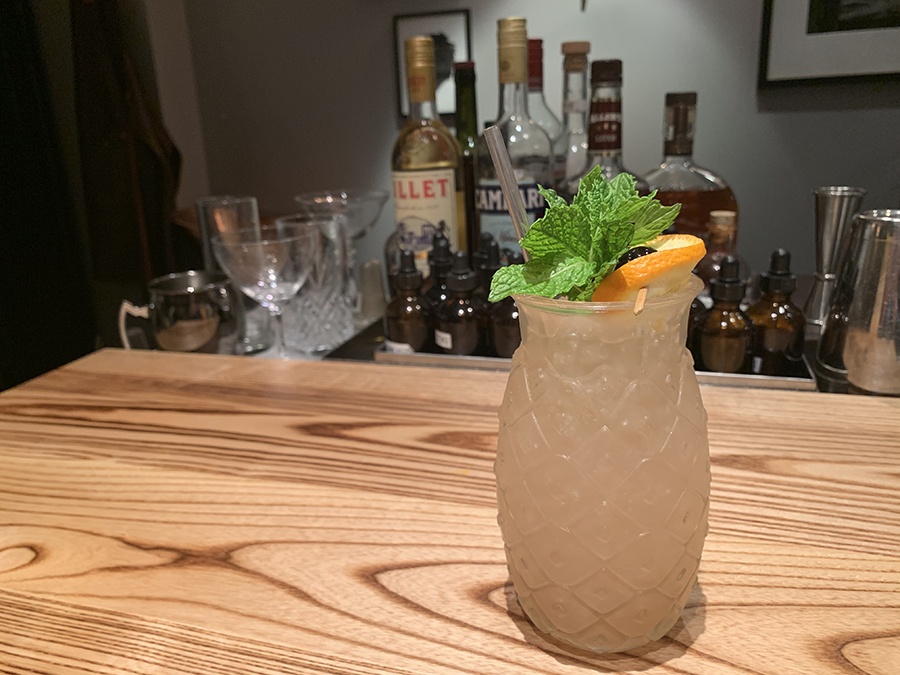 Patina Restaurant Group has hired Cannon in an open-ended consulting role with Banners, their second Boston venture. (The New York-born company revamped Reef Bar at the New England Aquarium earlier this year, and is also behind forthcoming food hall Hub Hall.) Their team has given the drinksmith full reign to create an unexpectedly elevated cocktail program, he says.
"They've got a lot of respect for not only the location that they're in, but the market that they're operating in," Cannon says. "They're wanting to do something special and contribute to that."
Cannon met Patina Group's Boston director of operations, Don Bailey, a decade ago, when the latter was the opening general manager at Jerry Remy's in the Fenway neighborhood—and an Eastern Standard regular. The men stayed in touch as Bailey spent several years working for the Barteca Group in Connecticut. They reconnected when Bailey, a Southie native, moved back to town to help Patina lead their Hub on Causeway projects.
"When there was this opportunity to develop a Boston wing of Patina that included a sports bar next to a major event venue, it checked all the boxes," he says.
From the outset, though, his company has intended to elevate Boston's idea of a "sports bar," Bailey is quick to add. "The neighborhood [Banners is] going in is very important to the city's history, and it's now transforming into a meaningful place with real amenities and places to go to that aren't TD Garden," Bailey says. "If we were going to have relevance in this market, there was only really one phone call to make" to ensure Banners has a well-suited bar program.
When Cannon first answered that call, "I thought there'd be a slim chance" the partnership would be a fit, the bartender admits. "But [Patina's] intention to do something really cool and interesting, and at a certain kind of scale, is just so clear, that I just had a romantic sense of it kind of right from the start."
"Scale" is the key word there. Banners has a whopping 575 seats, including a 30-seat main bar, three private suites for playing the immersive social game Topgolf, and the 90-seat Blades & Boards, which has its own menus. For comparison, Eastern Standard—the place to watch the Boston Marathon and to pre-game Red Sox games—has 220 seats. It's quite ambitious to offer 14 craft cocktails, all made with high-quality spirits and fresh juices, at a venue likely to see 1,000 drink orders before an event on any given night.
Cannon has built a few shortcuts into Banners' cocktail menu. For example, he's pre-batching two of the liqueurs called for in the Slew Foot Spritz; that way a bartender only has to measure out two ounces of the blend rather than two, one-ounce shots of each ingredient.
Patina has also invested in two cocktail-dedicated tap lines, which are part of the largest system ever built by local company Modern Draught. Alongside 50-plus craft beers and a "wine program [that] isn't an after-thought," Bailey says, Banners will always offer two drinks on draft: Champions Cup, a well-garnished tropical taste of Hangar One Vodka, banana, coconut, lime, and bubbles; and Legends Way, a chocolatey, down-and-brown offering with Woodford Reserve Bourbon, Cinzano Vermouth, Cynar, and Campari.
Again, it sounds like a much more ambitious cocktail list than you'd find at most Boston sports bars—but then again, Cannon adds, bars are being raised everywhere. He's happy to help.
"When you take the position that in 2019, great cocktails are to be expected, it's a very humble way of also contributing to that expectation," he says.
Banners Kitchen & Tap, coming October 2019, 82 Causeway St., Boston, patinagroup.com.
---
---