Trader Joe's Seaport Opens Friday, and More Boston Grocery Store News
Here are the latest updates on the newest one-stop shops for everything from locally roasted coffee to live lobsters to Regina Pizza.
---
Boston is booming right now, with tons of new housing options and offices rising up from the heart of downtown, to the edge of the Seaport, to north of the Charles River. All that new development comes with a lot more people who need to eat every day—and finally, three growing neighborhoods have brand-new grocery stores to meet their needs.
Star Market at the Hub on Causeway
Many years in the making, this gigantic, full-service grocery store opened in Boston's West End last month. In the works since 2013, the 60,000-square foot Star Market spans two levels at the TD-Garden adjacent development, the Hub on Causeway. It boasts plenty of grab-and-go options—including in-house Starbucks and Regina Pizzeria outposts—to appeal to North Station-area commuters, alongside a full-service pharmacy, bakery, and liquor store. Plus, enjoy the local chain's full selection of produce, meats, seafood, natural and organic items, and more. It's open daily from 5 a.m. until midnight.
90 Causeway St., Boston, 857-409-3403, starmarket.com.
Trader Joe's Seaport
Another Boston neighborhood that's waited years for a grocery store to call its own gets a Trader Joe's on Friday, Oct. 25. The California-based chain is bringing its signature product mix to the greater Seaport District (it's on the edge of Fort Point): cookie butter spreads, frozen foods like Mandarin orange chicken, "everything but the bagel" seasoning, cheeses from all over the world, and more everyday staples. (It does not have a beer and wine department like some local TJ's.) Located next to Trillium Brewing Company's restaurant and roof deck, the 15-20,000-square foot brick building housing the new grocery store retains architectural details like timber columns, exposed beams, and tall arched windows. The chain's trademark murals inside the store pay homage to the historic neighborhood. Beginning with a ribbon-cutting ceremony at 8:45 a.m. on Friday, Trader Joe's Seaport is open daily from 9 a.m.-9 p.m.

44 Thomson Place, Fort Point, Boston, traderjoes.com.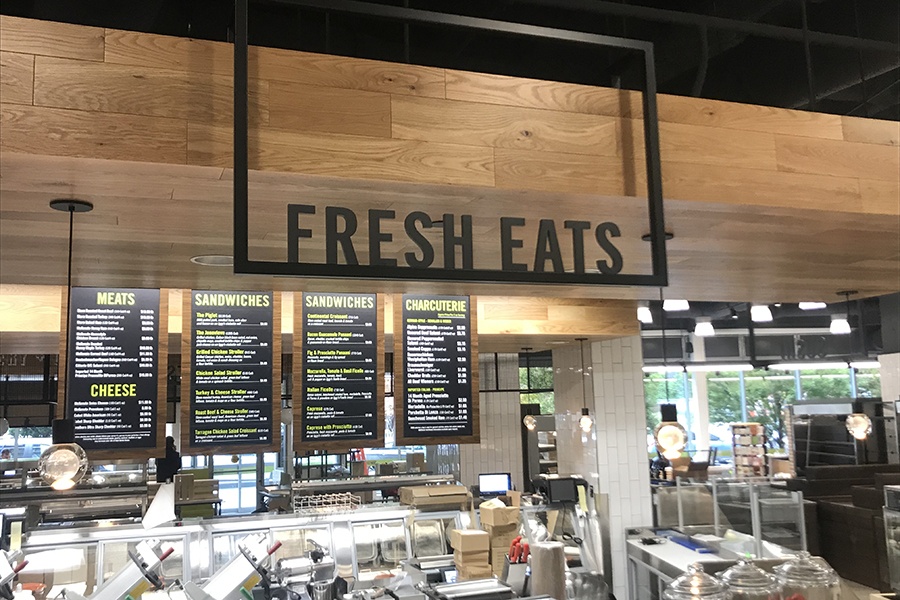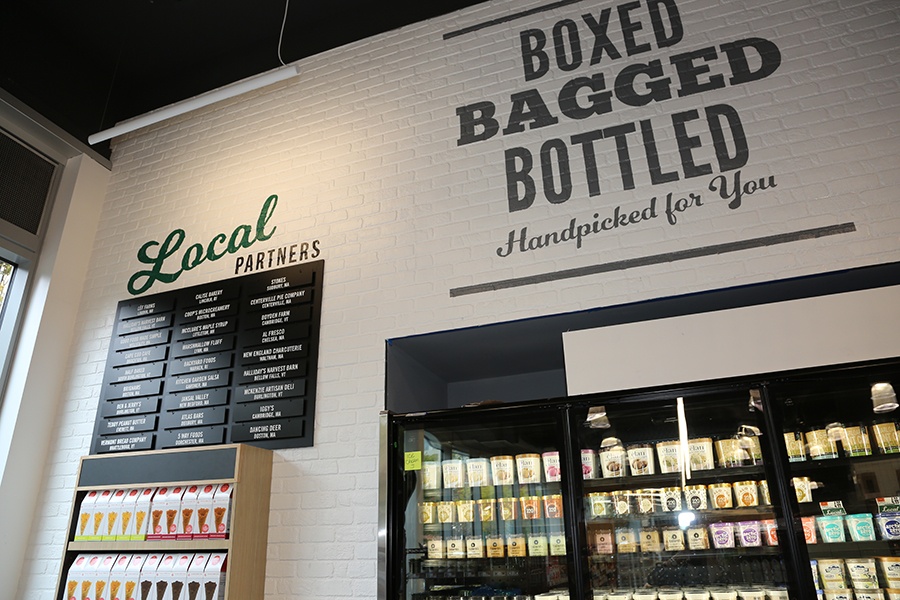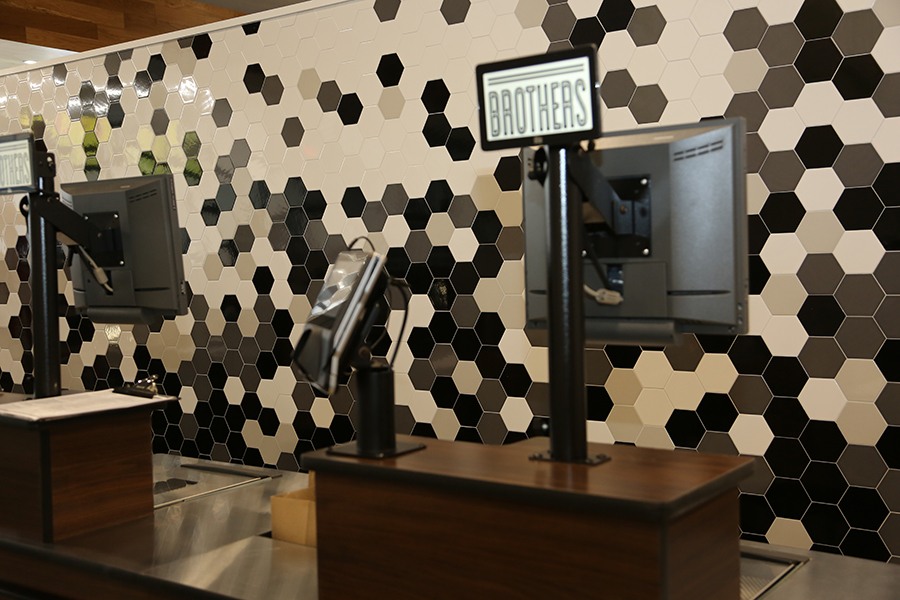 Brothers Marketplace in Kendall Square
Thanks to the growing bio and tech industries, and its proximity to the top universities in the U.S., Kendall Square is only getting busier—and soon, it'll finally have a place to buy groceries. Brothers Marketplace opens in the heart of the business district and education hub on Tuesday, Nov. 12. A smaller (12,000-square foot), citifed version of Wellesley-based Roche Brothers Supermarkets, Brothers emphasizes local products across its selection, from Iggy's Breads, to live lobster, to Taza Chcoolate. Along with grocery staples, prepared foods, and catering services, the Kendall Square outpost will also have an "innovation station" inside that will host local businesses and inventors to share new ideas with shoppers. The store will have an in-house bakery, and an Armeno Coffee Roasters bar with indoor and outdoor seating, plus a salad bar, make-your-own marinade and salad dressing stations, and more grab-and-go foods. It debuts at 10 a.m. on November 12, then will be open Monday-Saturday from 7 a.m.-9 p.m. and on Sundays from 8 a.m.-8 p.m.

One Broadway, Kendall Square, Cambridge, brothers-marketplace.com.
---
This post was updated Tuesday, Nov. 5, with a first look at photos of Brothers Marketplace in Kendall Square.
---
---