Weekly Digest: A Fully Gluten-Free Poke Shop Opens in the West End, and More Must-Know Food News
Plus, Taco Loco has moved into comfortable new digs, a Parisian chef moonlights in Brookline, and other leads on where to eat right now.
---
It's a busy time to be a food lover in Boston. Here, an easily digestible roundup of the restaurant news stories you need to know to have a delicious week. (And if you missed last week's Digest, check it out here.)
Poke by Love Art Opens Friday Near North Station
One of the hottest dining neighborhoods in Boston right now has a new, quick-service seafood spot. Opening Friday, Jan. 17, at 103 Beverly St. near North Station, Poke by Love Art (stylized as POKE by Love Art) has a menu of Pacific and Asian-influenced raw seafood, rice bowls, macaroni salad, and unique sides and sauces—and all of it is gluten-free. Poke (pronounced POH-kay) is a Hawaiian staple, often made with soy sauce, but the Love Art team has substituted gluten-free tamari here. They are also sourcing gluten-free pasta for the macaroni salad. "Not only did we want to bring another healthy option to the city, but we understand the growing concern of gluten allergies and public trust in food establishments to handle these accordingly," operations director Wilson Hui said in a press release. The third brick-and-mortar restaurant for the Love Art brand—which also encompasses Love Art Sushi and Love Art Udon restaurants—the poke shop is located in the new Beverly building alongside A&B Burgers, a location of Central Rock Gym, a 220-room Courtyard by Marriott hotel, and Boston's first, completely income-restricted "workforce-housing" units. The shop is geared for takeout, with curated combo plates and mix-and-match menu options, though there is a small standing bar for dining in. The space is also decked out with an original mural by local artist Hayato J. Kawai. Beginning this Friday, Poke by Love Art is open limited hours, from 11 a.m.-3 p.m. and from 5-9 p.m. Tuesday-Sunday. Look for details about an official grand opening in February, when hours will extend to seven days a week.
103 Beverly St., Boston, 617-588-0889, loveartpoke.com.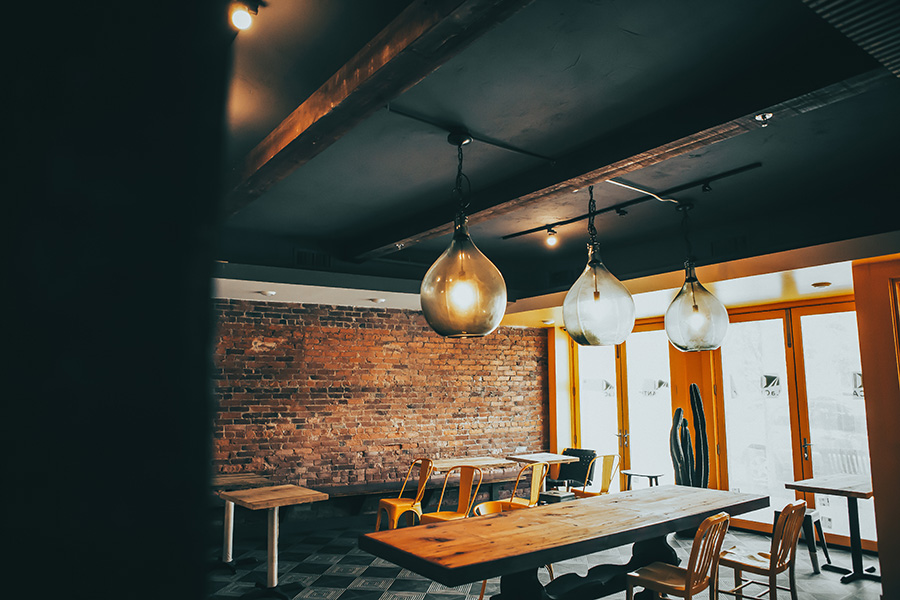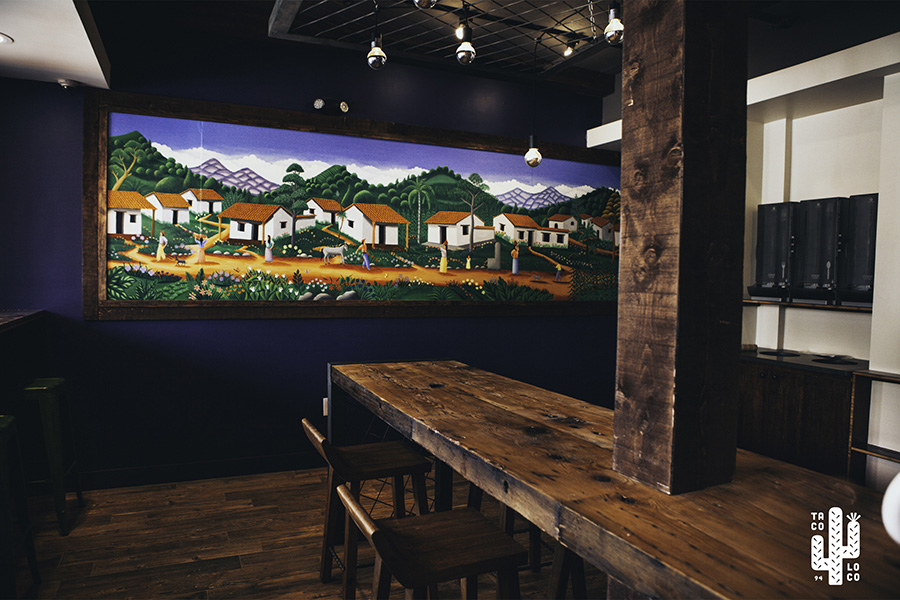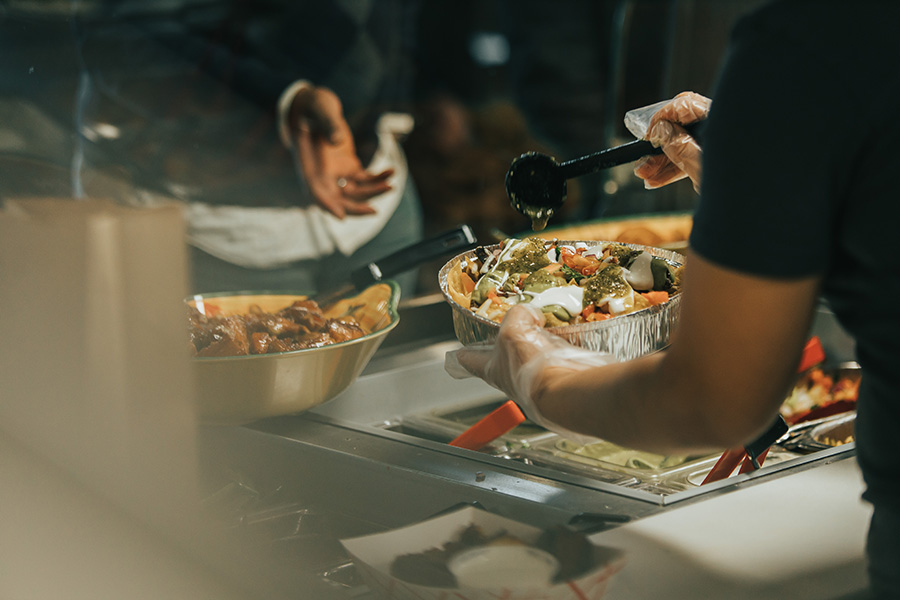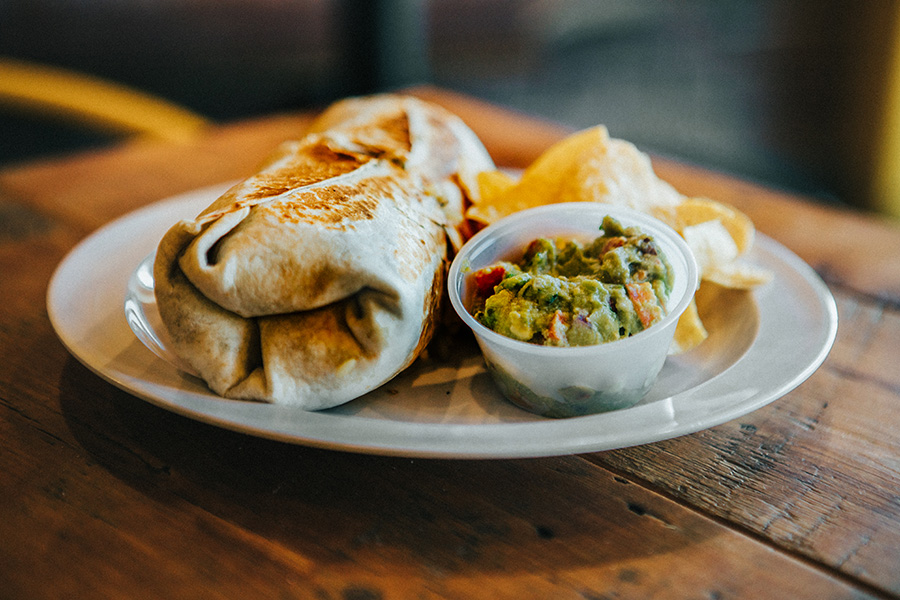 Taco Loco Has New Digs in East Somerville
Things look mighty different at Taco Loco. One of the Boston area's best Mexican places, open since 1994, it moved at the beginning of the year into a much larger restaurant space next door to its original location. Now fully up and running at 46 Broadway in East Somerville, the new location is much more comfortable for dining in, boasting 32 seats. To accompany the physical expansion, Taco Loco has also introduced a new menu of fresh-squeezed juices; and the family-run business is working on bringing tortilla production in-house, reports Dennis Morales, a son of one of the owners and the restaurant's social media manager. "We are so glad to make a larger facility for our community," he adds. "Our goal has always been to serve our city and the community that is around us. We have loved the support of the community and want to give them excellence." Taco Loco is open every day for breakfast, lunch, and dinner, from 9 a.m.-11 p.m.
46 Broadway, East Somerville, 617-625-3830, Facebook.
View this post on Instagram
Washington Square Has a New Thai Restaurant
The Brookline neighborhood of Washington Square has been without tofu triangles, tom kha soup, and Thai curries ever since Rod Dee shuttered in April. But Is'Original Thai Cuisine is now filling that void, reports Boston Restaurant Talk. Chef-owner Pichaya Promploy was the former restaurant's chef, and he's cooking up the same recipes: They are his mother's, he told Wicked Local. The new spot officially opened Friday, Jan. 10, and it's undergone some renovations, including a fresh, purple paint job, and the removal of an interior wall to open up the space. Is'Original Thai Cuisine takes online orders, and is now open daily for lunch from noon-3 p.m., and dinner from 5-10 p.m. (10:30 p.m. on Fridays and Saturdays).
1671 Beacon St., Brookline, 617-879-0544 / 617-879-0640, isoriginalthai.com.
A Parisian Chef Is Moonlighting in Brookline
Through January 17, Bostonians can get an even truer taste of France at La Voile Brookline. The bistro is hosting Parisian chef Hugo Clavier on Wednesday, Jan. 15, Thursday, Jan. 16, and Friday, Jan, 17. Clavier is offering a special prix-fixe dinner menu with options like Burgundy escargot, roasted duck Magret, mushroom risotto, tarte tatin, and more. It "will be a special atmosphere," says maitre d' Jérôme Bergère: the young chef is visiting Boston from La Voile's sister restaurant in Paris, Le Volant à Mauves. Reservations are available all three nights.
1627 Beacon St., Brookline, 617-277-1260, lavoilerestaurants.com.
Fox & the Knife Continues to Be the Best
Yet another feather in the cap of local chef Karen Akunowicz: her South Boston enoteca, Fox & the Knife, was just voted the No. 3 Best New Restaurant by USA Today readers. A panel of food experts initially nominated Fox & the Knife, and the honor landed this week after four weeks of public online voting. Among the dishes highlighted by USA Today editors is Akunowicz's bietola and burrata with crispy shallots and warm walnut vinaigrette, and we couldn't agree more: In our recent list of the best new restaurants in 2019, Boston magazine food editor Scott Kearnan called it "one of the city's best salads." The USA Today honor is the latest trophy for Fox & the Knife, which is also the Best of Boston top newcomer in 2019, and a Food & Wine Best New honoree. Akunowicz isn't resting on her laurels, though: The former Top Chef star returns to the airwaves this spring for the celebrated competition show's second "All Stars" season.
28 W Broadway, South Boston, 617-766-8630, foxandtheknife.com.
---
---