Weekly Digest: Haley House Bakery Café Reopens in Roxbury, and More More Must-Know Food News
Plus, Blackbird Doughnuts opens a Newton shop, Lower Mills Tavern sprouts a vegan-friendly menu, other leads on where to eat right now.
---
It's a busy time to be a food lover in Boston. Here, an easily digestible roundup of the restaurant news stories you need to know to have a delicious week. (And if you missed last week's Digest, check it out here.)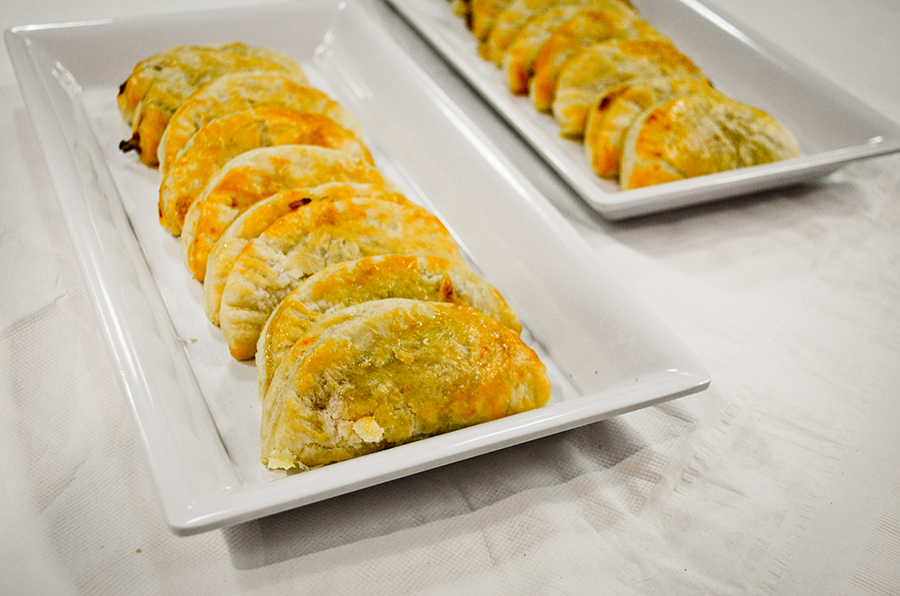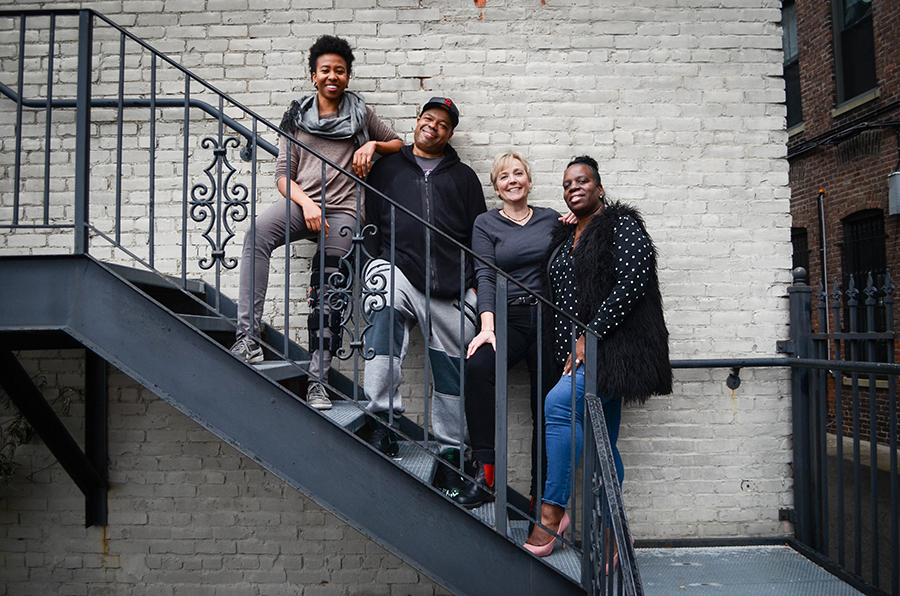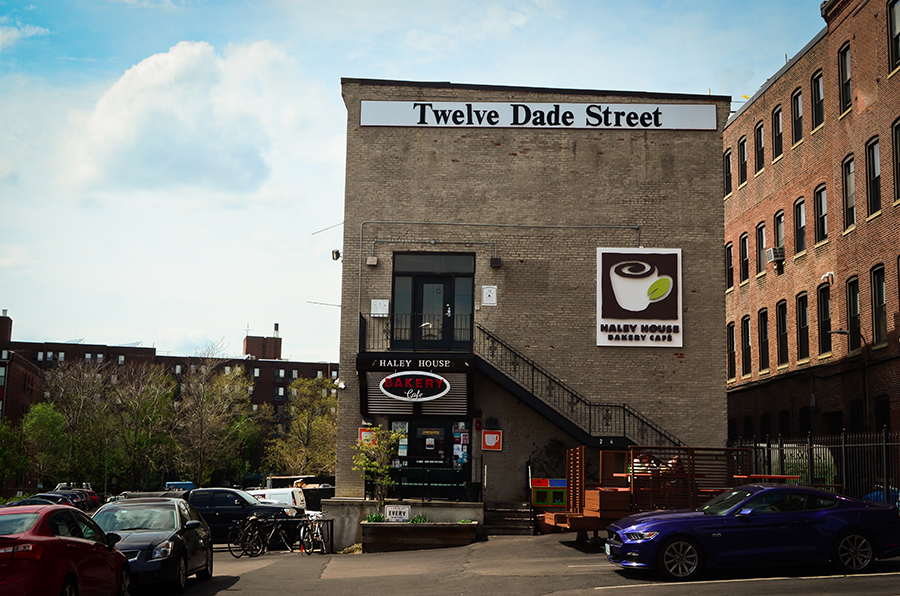 Haley House Bakery Café Reopens in Nubian Square
One year after temporarily closing up shop to rethink its business plan, Roxbury neighborhood staple Haley House Bakery Café is back in action. The social enterprise restaurant of South End nonprofit Haley House, the bakery-café is leaning into its efforts to provide "food with purpose and the power of community," by launching a new menu alongside behind-the-scenes changes that include open book-management, or training all staff to read and interpret business financials. For the past year, Rethink Restaurants consultant Joe Grafton and Mei Mei chef Irene Li, a Boston-area native who's a Haley House board member, led a working group of staff and community members to update operations for a more sustainable future. The bakery-café remains a CORI-friendly business aimed at serving the community around Nubian Square (formerly Dudley Square). A new program called Friends of Haley House Bakery Café invites neighbors to financially support the café and receive perks like a discounted insulated coffee mug and a tote bag.
Renovations to the space aim to improve the traffic flow and freshen up the look. Roxbury native Misha Thomas is the bakery-café's new general manager, overseeing the rollout of bowl-based meals like jerk chicken, curried vegetables, and more atop a choice of grits, salad greens, or home fries, among other new recipes and returning favorites. The cases are once again stocked daily with chocolate chip cookies, muffins, and more. "We wanted to develop new recipes that would reflect Roxbury's cultural diversity," Thomas said in a press release.
Haley House Bakery Café is softly open on weekdays through January 31, with an official grand reopening celebration planned for Saturday, Feb. 1, at 10:30 a.m. Beginning in February, it's open Monday through Friday from 7 a.m.-4 p.m., and Saturdays and Sundays from 9 a.m.-2 p.m.
12 Dade St., Roxbury, 617-445-0900, haleyhouse.org.
Blackbird Doughnuts Has Landed in Newton Centre
Fueled by the giant Brighton production facility it moved into last winter, Best of Boston-worthy Blackbird Doughnuts has opened its first suburban outpost in Newton Centre. The newest location features a large, open layout, with standing rails along street-facing windows where guests can linger over doughnuts and locally roasted Fazenda Coffee. Speaking of coffee, Newton boasts Blackbird's first espresso machine, and thus its first menu of hot and iced cappuccinos, lattes, mochas, and tea lattes. It doesn't have its own soft-serve machine, à la Blackbirds South End and Harvard Square, but it carries pre-made ice cream doughnut sandwiches, and ice cream ice cubes for coffee floats. "Newton is such a great community and we are really proud [and] excited that we finally get to be a part of it," says Blackbird's managing director, Elena Todisco. The Union Street doughnut shop is now open daily from 7 a.m.-6 p.m. on weekdays, and 8 a.m.-6 p.m. on Saturdays and Sundays.
55F Union St., Newton, 617.482.9000, blackbirddoughnuts.com.
Scott Brothers Meats Rolls Out Full Menus at Winter Hill Brewing Company
Since October, Bergamot alumni Tyler Scott and Scott Schuyler of Scott Brothers Meats have been in the kitchen at Winter Hill Brewing Company, and they're finally ready to fully share what they've been up to. Fully revamped lunch and dinner menus launched this week, centered on in-house production of sausage, pickles, and preserves; new seasonally rotating side dishes, and more locally sourced ingredients. Head to Somerville to try new dishes like the Diplomat, an Italian sausage sub with preserved peppers and onions; a chicken pâté banh mi with liver mousse and pickles; kimchi latkes; pork schnitzel with potato fondue; and more. The Scott Brothers kitchen at the Winter Hill taproom is open Tuesday-Friday from noon-10 p.m., Saturdays from 8 a.m.–10 p.m., and for Sunday brunch from 10 a.m.-3 p.m. (look out for rotating food pop-ups during Sunday supper service from 5-9 p.m.) "From their time at Bergamot to their success building a business of their own, we've long-since regarded Tyler and Scott as some of the best in the business," say Winter Hill cofounders Jeff Rowe and Bert Holdredge. "The partnership between Winter Hill and Scott Brothers allows us to bring so much more to the table."
328 Broadway, Somerville, 617-718-2337, winterhillbrewing.com.
Lower Mills Tavern Sprouts a Special Plant-Based Menu
How's your Veganuary going? Whether you're eating a fully plant-based diet this month, all the time, or just trying to add more vegetables to your day, reliable Dot bar Lower Mills Tavern is here to help this week. Through Sunday, Jan. 26, chef Cara Nance is offering a special, plant-based menu, in conjunction with Planted Society's launch in Boston. Planted Society aims to build vegan community by partnering with restaurants to offer limited-time-only plant-based menus, with pop-ups in cities like Austin, Denver, Atlanta, Boston, and more. In Dorchester, chef Nance—who actually follows a vegan diet in her personal life—is serving up a flavorful lineup of plant-based dishes, including Moroccan chickpea and barley salad; winter squash fried rice; molasses tofu steak with pomegranate relish; and more. Order a la carte alongside Lower Mills Tavern's regular winter menu through the weekend.
2269 Dorchester Ave., Dorchester , 857-267-4461, lowermillstavern.com.
Locally Roasted Chocolate (and Coffee) Earn "Good Food" Praise
Goodnow Farms Chocolate imports single-origin cocoa beans to its Sudbury farm and production facility and crafts them into award-winning chocolate bars, often in collaboration with impressive local makers such as George Howell Coffee and Trillium Brewing Company. This week, a Goodnow collab earned another trophy: the chocolate maker's Special Reserve Las Palomas Coffee bar, made with an exclusive George Howell roast from Guatemala, was just recognized by the Good Food Awards. Swing by the Boston Public Market to pick up some decorated chocolate from Goodnow Farms' retail stall—and you can also stop over at George Howell Coffee, which serves freshly pressed hot cocoa from Goodnow Farms at all of its cafés, including inside the BPM.
Boston Public Market, 100 Hanover St., Boston, bostonpublicmarket.org; 80 Goodnow Rd., Sudbury, 978-579-4939, goodnowfarms.com.
---
---