East Boston Oysters Turns a Boston Brownstone into a Secret Supper Club
Go inside the House of EBO, a new semi-permanent home for caviar-drenched pajama parties and more.
---
As East Boston Oysters founder Alexis Cervasio leads me down a cobblestone walkway, a set of glowing, neon-pink lips attached to a gate makes clear that we are about to enter a very unique destination. Cervasio is taking me on a tour of her pop-up outfit's first-ever semi-permanent location, the House of EBO—which really is a cozy, brownstone dwelling, right in the heart of downtown Boston.
When we step inside this former carriage house, empty wine bottles and oyster shells scattered across a table—remnants from the inaugural House of EBO party the night before—most definitely confirm that we're in the right place.
"I still have to do the dishes," Cervasio says, gesturing to a modest collection of glassware and serving platters in the sink of the small kitchen. The host purposely left the cleanup undone so this reporter could get a feel for the House of EBO. "It should feel not like you're going to a restaurant," she says. "At the end of the night, we want it to look like your house [after] having a dinner party."
After all, the Best of Boston-worthy outfit East Boston Oysters—now embarking on its sixth year—is known for outrageous, all-inclusive, caviar- and oyster-fueled events. The one-time parties are always held in secret locations, which are revealed to ticket holders just ahead of time. (Although EBO was once strictly based in Eastie, the team has since branched out into other neighborhoods.) EBO also coordinates private and corporate events, and is a partner with Airbnb and Match.com to curate local activities for users of those websites.
But having a semi-permanent location is a particularly huge deal, Cervasio says: "It's a really big step to have longevity—and for [EBO], two days is longevity, never mind a week." The house is owned by an EBO collaborator who Cervasio declines to identify, and using it for caviar-drenched events is a "partnership" which Cervasio is optimistic will continue.
For now, at least four more parties will take place at the house: Tonight, Thursday, Jan. 23, comedian Lamont Price and pop-up chicken sandwich slingers Hot Chix Boston are in the house. On Tuesday, Jan. 28, there's a pajama party focused on self-care, with caviar pizza and face masks. A Thursday, Jan. 30, event is themed around Snoop Dogg and Martha Stewart. The House of EBO might host some additional events this month, too.
As with other East Boston Oysters events, all House of EBO events are ticketed, and guests must get on EBO's email list to gain access. There are also "house rules" attendees must agree to, which include keeping the location a secret, and not showing any defining features of the dwelling on social media.
Cervasio compares the house to a members-only social club, like the Italian-American men's clubs her grandfather frequented while she was growing up in the North End. Once inside, guests will want for nothing: Wine is flowing, there are records to spin, and "little antics" are discoverable throughout the three-story house—think: a Polaroid camera, light installations, and performance art. The main event will typically happen in the house's living room, but guests can wander up to the bedroom, around the outdoor courtyard, and even peek into the attic.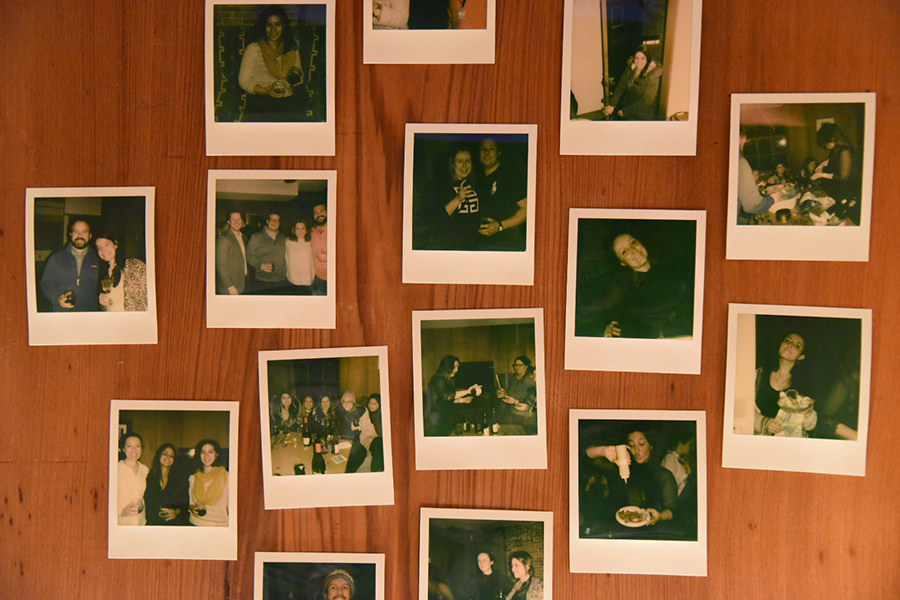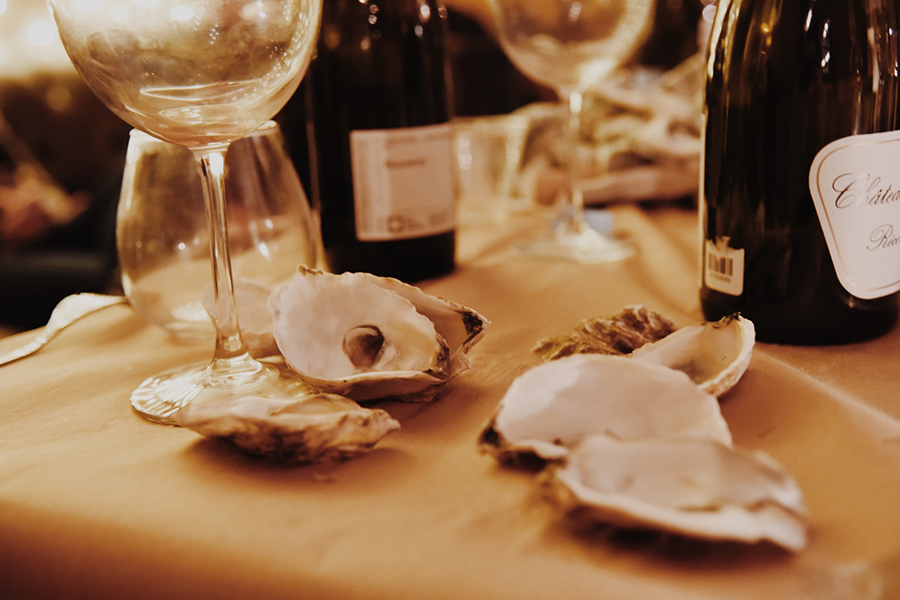 Though she is a former floor manager, most recently at Doretta Taverna, and "hospitality runs in my blood," Cervasio says that she has "zero desire to open up a restaurant" with East Boston Oysters. She's more interested in crafting interactive experiences like this. When she's not hosting pop-up parties herself, or traveling to other cities to get ideas for EBO, Cervasio seeks out venues like the Ellis Room in Brookline, "that have something else going on besides just the food," such as burlesque shows, performance art, and other memorable activities.
Cervasio adds that when people sign up for an event without knowing all the details, it gets them out of their comfort zones in an exciting way—and helps them focus on a larger experience.
"The headline [of any given EBO event] will draw you in. You come if you are intrigued. You don't come if you're not," she says. "[Our customers] learn to trust that we are going to give you a good time, and a good value."
"It's our house," she says. "I'll do what I want, whenever I want." And then, Cervasio stands up from the ottoman where we were chatting, walks over to the sink, and rolls up her sleeves to get those dishes done.
---
---