Moat Included: Behold, A Massachusetts Restaurant in a Castle Is Up For Sale
Have $1.5 million? Here is an enchanting opportunity to own a waterfront landmark where pop culture royalty has dined.
---
What ho! On the edge of serene Lake Sargent in Leicester, Mass., a stone castle-turned-enchanting restaurant is for sale for the first time in its 70-year history. The Castle Restaurant is not closing imminently, according to the family who's owned it since 1949, but it is ready for new owners to carry the torch—whether or not that means continuing the legacy of upscale, European-inspired dining in a magical setting.
"It is with considerable emotion that we, as a family, contemplate the next step in life's journey," second-generation owner James Nicas said in a press release announcing the sale.
His family would like to find new owners "committed to maintaining the quality dining experience the Castle offers but [we] are open to speaking with anyone who may be interested in taking on the legacy and making it their own," the statement reads. The nearly-8,500-square foot building sits on Route 9, on more than an acre of waterfront land.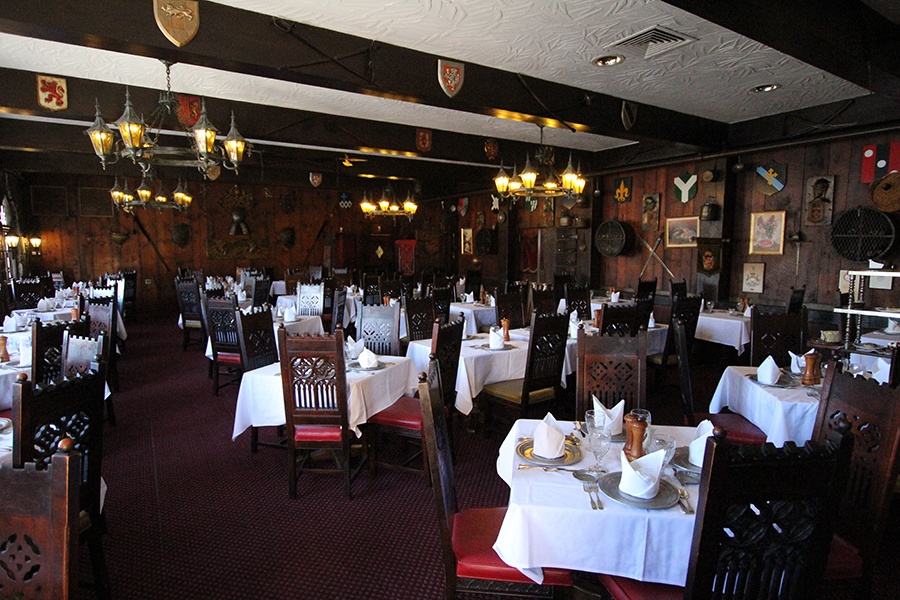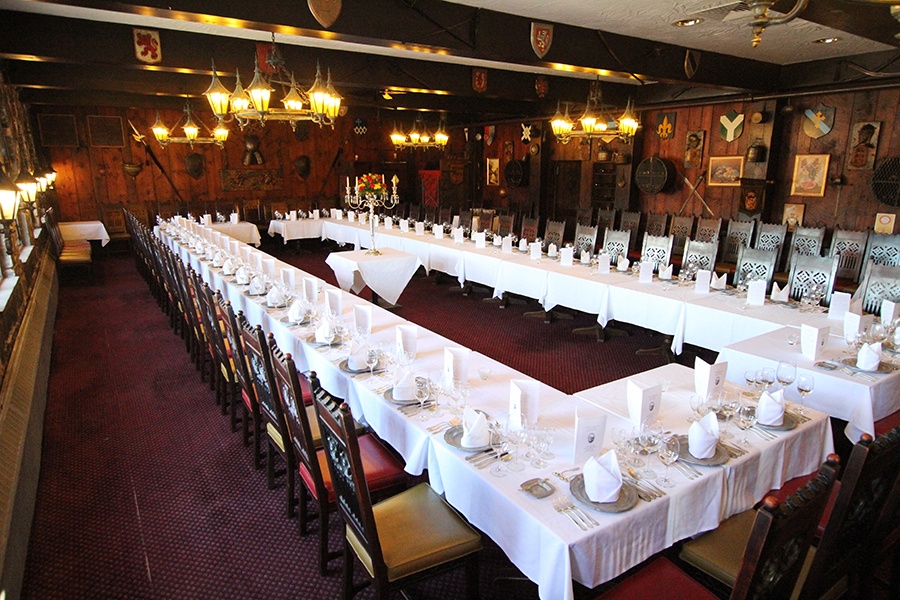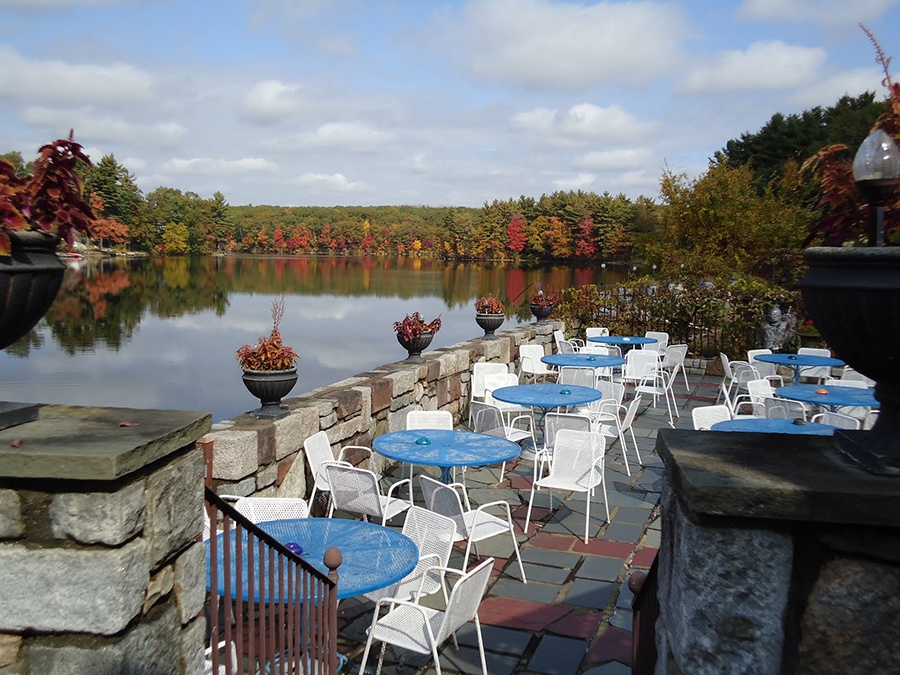 James Nicas' father and mother, the late Stanley and Helen Nicas, first opened the Castle Restaurant in 1949. James and his sister, Evangeline, put it on the market as they are ready to retire and spend more time with their own families. "As such, we have made the difficult decision to move aside to allow other capable hands to carry on," James said.
After a stint as a Navy gunner in the Pacific during World War II, Stanley and his new bride, Helen, established the unique restaurant and events space in the replica-16th Century chateau—complete with a moat—built in 1937, and meant to resemble the Morro Castle in Havana, Cuba. Located about 20 minutes outside their hometown of Worcester, the Nicases used stones and lumber reclaimed from the former Worcester Public Library, the Elks Home of Worcester, and other local sites when they built an addition in 1966.
Stanley was the chef, donning a classic toque and serving up continental fare like lobster thermidor, frog legs Provençal, and beef chateaubriand. He put the Castle on the nation's culinary radar: in 1976, he established the local chapter of the Chaîne des Rôtisseurs, the oldest and largest food and wine society in the world; and he also founded a local chapter of Les Amis D'Escoffier Society.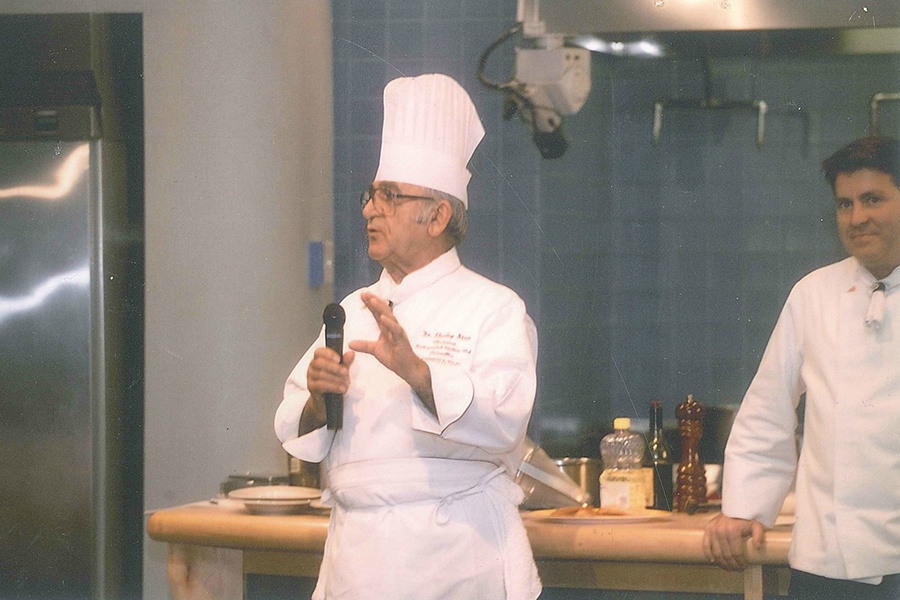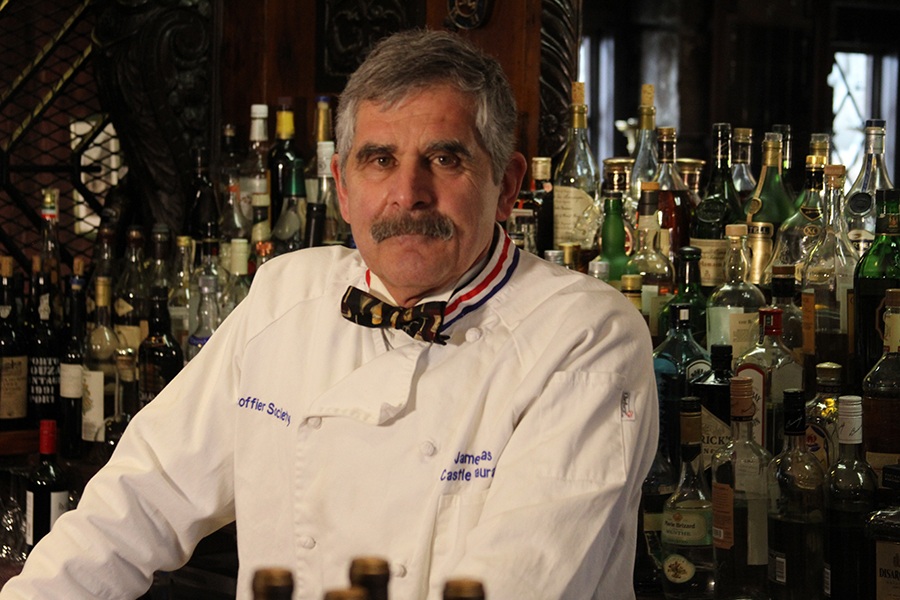 In 1981, the Castle won a prestigious Ivy Award, naming it one of the finest restaurants in America. It earned 18 Awards of Excellence from Wine Spectator since the late 1980s, among other honors. Barbara Bush, Julia Child, and Steven Tyler have all dined there.
The Castle is a turreted, fieldstone structure with several dining rooms across its 8,448 square feet. Currently, it operates the more casual, family-friendly Crusader Room for lunch and dinner; as well as the more formal Camelot Room, where diners tuck into buttery escargots, littleneck clams casino, seasonal game entrees, and that classic lobster thermidor. It's business as usual despite the sale, and gift cards will be honored, Nicas says. The property also has a function room for up to 225 guests, which has events on the books into April 2020 that will happen as planned, he adds.
The property also boasts a 100-person stone patio, for seasonal dining overlooking Lake Sargent; as well as an herb garden on-site. It has an outbuilding, and parking for more than 100 cars. Inside, there's a solid hardwood bar, a full kitchen, and a wine cellar.
Needless to say, it has a ton of potential. Beyond a restaurant and/or events space, the real estate listing, managed by David Burwick at NAI Glickman Kovago & Jacobs, suggests future uses like a taproom—or redeveloping it into condos or apartments.
If owning a waterfront property that feels magical and regal sounds like a dream come true, all you need is $1.5 million to ascend the throne to own Leicester's Castle Restaurant. Contact James Nicas or Burwick to learn more.
1230 Main St., Leicester, 508-892-9090, castlerestaurant.com.
---
---