Weekly Digest: New Chelsea Restaurant Is a Portal to Peru, and More Must-Know Dining News
Plus, East Boston gets bodacious fried chicken and waffle cones, and other leads on what to eat right now.
---
It's a busy time to be a food lover in Boston. Here, an easily digestible roundup of the restaurant news stories you need to know to have a delicious week. (And if you missed last week's Digest, check it out here.)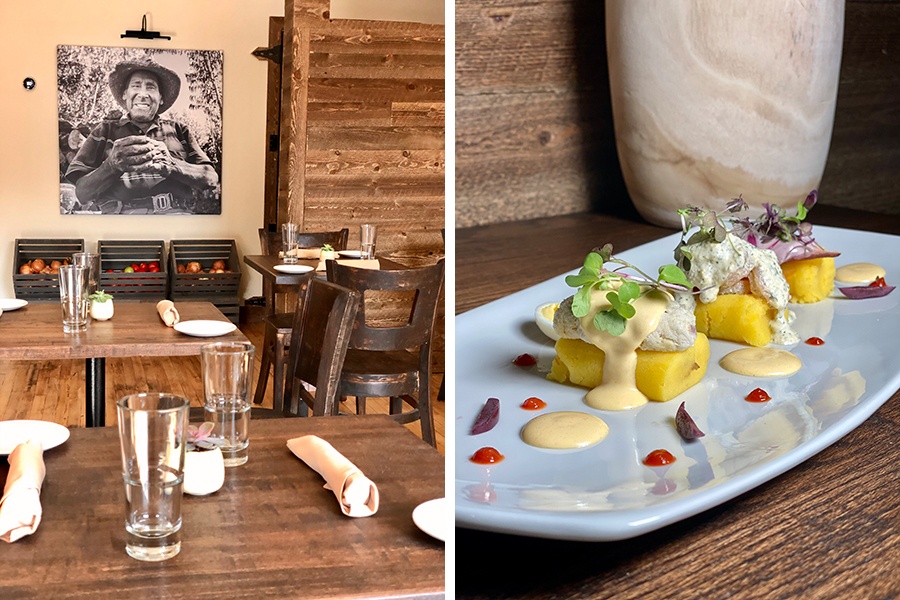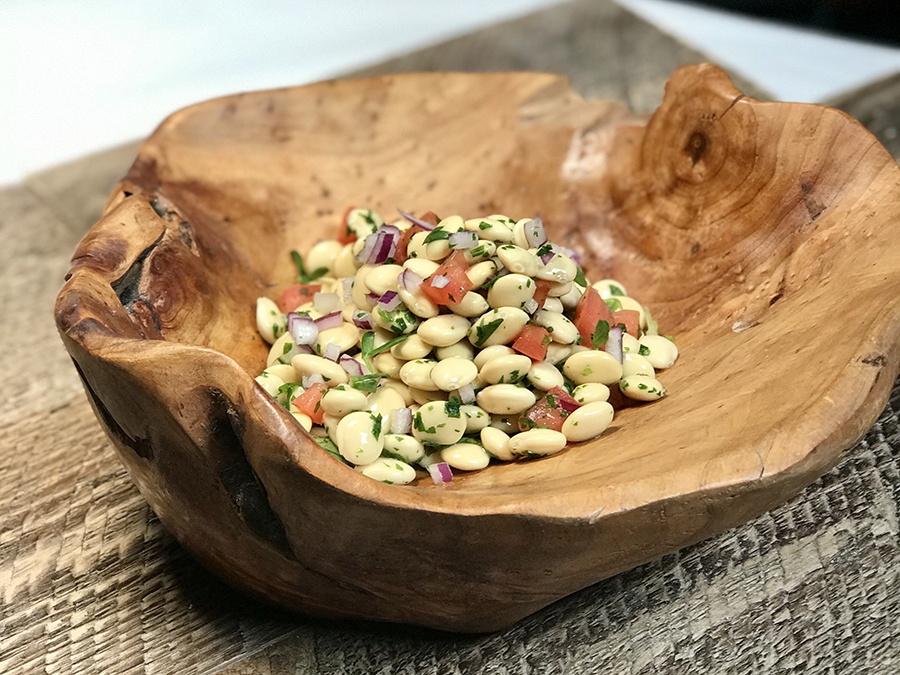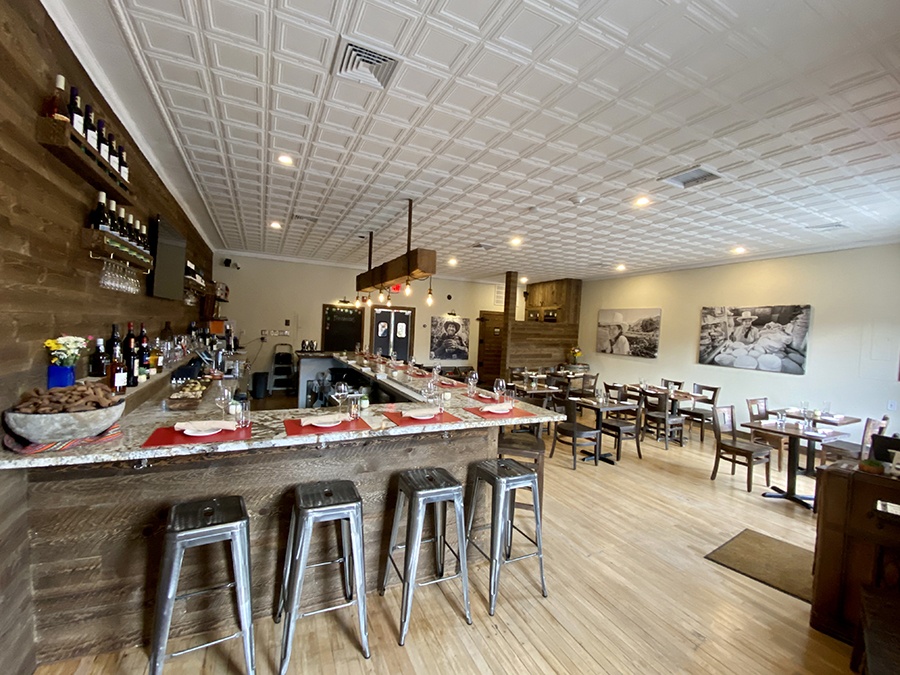 Tambo 22 Brings Sustainable Peruvian Cuisine to Chelsea
Chelsea has a new dining destination: Tambo 22 is directly connected to the central Peruvian Andes. Taranta chef Jose Duarte's second restaurant is now open nightly for dinner, serving up ceviches, grilled meats, lomo saltado, a "Tamburguesa" of alpaca and beef, Latin American wines, and more, made with traditional ingredients sourced from the chef's homeland. Duarte, who has infused the North End with Latin American flair since 2000, has also helped to establish Santa Cruz Lodge, an agricultural retreat center at the foothills of Huascaran National Park in in Huaripampa, Peru. At Tambo 22, he's doubling down on Peru's culinary influence, decorating the 20-seat restaurant with photos of farmers, cheesemongers, and other agrarian folks he knows from his frequent visits to Santa Cruz Lodge. So far, Duarte is working with an established Rhode Island-based distributor of Peruvian products, but he hopes to eventually source ingredients from the community around the Lodge. He's also using the small restaurant to innovate in other ways, like collaborating with the Lima-based branch of MIT's Fab Lab on plans to sustainably grow nutrient-packed cushuro, a Peruvian algae that can be used like caviar. Stay tuned for the future—but for now, Tambo 22 is open nightly from 4-11 p.m., and accepts reservations by phone.
22 Adams St., Chelsea, 617-466-9422, tambo22chelsea.com.
Southie Gets a Slice of Otto Pizza
Bi-state slice joint Otto Pizza debuted its 15th location on Monday, March 2, at 416 W. Broadway. The Southie shop is the eighth Massachusetts outpost, and the first Otto anywhere to offer order-ahead mobile pickup. It also has a typical ordering counter and indoor seating, plus catering capabilities. Otto, which launched 10 years ago in Portland, Maine, is best known for pizza by-the-slice with fun and fresh toppings like pulled pork and mango; butternut squash, ricotta, and cranberry; and mashed potatoes, bacon, and scallions. The South Boston pizzeria—situated right across the street from Southie pizza favorite, Lincoln Tavern—is open daily from 11 a.m.-midnight (1 a.m. Friday and Saturday). Orders are accepted until 15 minutes before close.
416 W Broadway, South Boston, 857-496-1906, ottoportland.com.
Landsmith Adventure Café Halts Malden Plans
Plans for an "outdoor adventure clubhouse" and coffeeshop in Malden have hit the breaks: Landsmith will no longer open a brick-and-mortar at the new mixed-use development J Malden Center. Founder Heather Schmidt, who was the original baker and a cofounder of Union Square Donuts, shared on social media that "rising unexpected build-out costs… became insurmountable, [and] the debt burden would have been unsustainable for the business to carry." But that doesn't mean the adventure is over. After leaving USD, Schmidt had switched gears to become an outdoor leader and running coach. She developed the idea for Landsmith over months of organized "coffee in the woods" meetups, camping trips, and trail treks. "I plan to take [Landsmith] back to the place it started—nature, being in the outdoors, and connecting with the community," she said in her announcement. Continue following @landsmithco to see where the adventure leads next.
French Quarter Is Now Open for Lunch
A Big Easy-inspired boîte trumpeted into Downtown Crossing with dinner last week, and starting Wednesday, March 4, French Quarter is fully rocking. The lunch menu is now on daily beginning at 11:30 a.m., with classic sandwiches like a muffaletta and a shrimp po'boy, plus New Orleans-style seafood, vegetables, and grains—and of course, a bourbon-stocked bar.
545 Washington St., Boston, 617-542-5555, frenchquarterboston.com.
Food for Thought Opens Friday with Chicken and Waffle Cones and More Fun Fare
Ogunquit, Maine-based eatery Food for Thought, known for its bodacious comfort food and creative presentations, will open a second location in Boston this Friday, March 6. The outfit will start sharing space with East Boston delicatessen Sammy Carlo's, and serve its inventive lineup during dinnertime hours and Sunday brunch. "The food on this menu is stuff no one has ever seen before, let alone in East Boston," says chef Jay Gray. His chicken and waffles, for example, comes in a handheld waffle cone with Vietnamese coffee butter and Maine maple syrup; and his homage to the Fenway frank is in "poutine" form, with spicy sausage, peppers, onions, and béchamel-mozzarella cheese blanketing a pile of tots. There's also candied bacon cotton candy, as well as Lunchables-like boxes of charcuterie. "We're trying to do things that invoke your childhood," Gray says. "We're really proud to open in Eastie." In fact, Eater Boston reports that Food for Thought at Sammy Carlo's is something of a homecoming for Grey, who grew up on Beacon Hill and spent his 20s living in East Boston before movin'-upta Maine. "I ate at the deli as a kid," Grey tells Boston magazine. He didn't plan on opening a Boston outpost, but Sammy Carlo's owner Steve Scire was so impressed with his dinner at Gray's Ogunquit restaurant that he invited Food for Thought to move in during the deli's off-hours. Food for Thought debuts this Friday, and will serve dinner every night but Monday from 5-11 p.m. (9 p.m. Sundays). It also launches brunch from 9 a.m.-2 p.m. on Sunday, March 8. Sammy Carlo's, meanwhile, is still open daily for breakfast and lunch.
567 Bennington St., East Boston, 617-567-0058, foodforthoughtme.com.
---
---