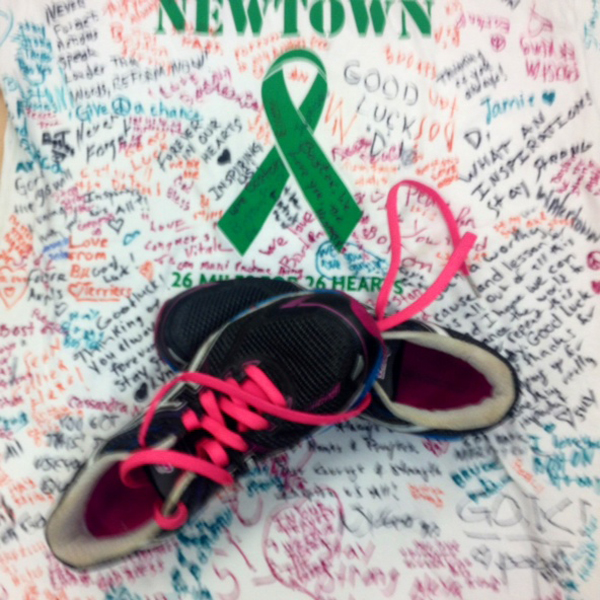 Danielle Chaplick

,

30




Brookline

The Boston Marathon is one of the happiest, most innocent, exciting, and congruous opportunities to participate in, whether as a spectator or a runner. This year was my fourth consecutive Boston Marathon and it was even more poignant because I took this opportunity to run in honor of the children and teachers who lost their lives in Newtown, Conn. The day was already inherently emotional as every mile represented a specific individual, and I remember being very tired early on in the race. Twenty-six miles for 26 hearts, with the last .2 including a run to the finish line with numerous friends all in uniform T-shirts with the signature green ribbon set to run down Boylston Street for a very special tribute to the families.

Unfortunately this all came to a screeching halt (literally) just after the 40 kilometer mark in Kenmore Square. Part of me is still stuck in that moment of utter disbelief when I was told that bombs had been ignited and people were without limbs. Through the Newtown tribute, I saw an incredible camaraderie and outpouring of support from friends, family, local business owners, and even from strangers. This same kind of sincerity has clearly precipitated on a much broader scale from the senseless tragedy on April 15. I am not quite sure what to say about this other than I have still not lost faith in people and will keep running—although with a heavy heart.

I had collected numerous signatures and messages on one of the T-shirts prior to the Boston Marathon and planned on sending it to Newtown. It is now part of the marathon memorial in Copley and is turning almost into a work of art with even more loving and beautiful messages.