SONJA SELAMI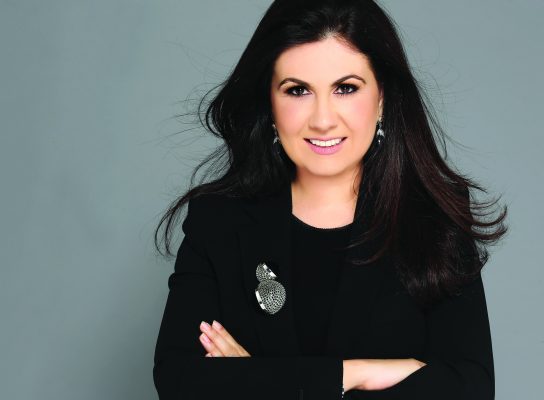 SONJA SELAMI
The Law Offices of Sonja B. Selami, P.C.
781.705.6030 | selamilaw.com
With more than 20 years of combined experience as an attorney domestically and abroad, Sonja Selami has provided the Greater Boston area with quality real estate legal services for over 10 years. Sonja and her team of skilled attorneys work closely with home buyers, sellers, lenders, and other real estate entities in a variety of estate transactions.
Who inspired you as a child to start your own business?
I was inspired by my mother and grandfather. My grandfather was also an attorney. I love this profession and I always felt that it is worth pursuing it because it makes people's lives better. It was my mother who inspired my creativity and my courage. She was such a great example of it. We were a very close family. I am the only child and that closeness has given me lots of strength. My mother traveled with me wherever I went.
Why is location important to the success of your business?
I think location in my line of business is quintessential because of the exposure to clients and convenience to be able to serve them. I am a strong believer that location is the key to success in most businesses, and entrepreneurs end up building their reputations with particular clients dependent on where they decide to land. In addition to our offices in Newton, Wellesley, Bedford, Lexington, and Norwell we now have a new Boston office at 425 Boylston Street. I always look forward to expanding with clients and our beautiful downtown location is a leading example of our continued growth and flexibility to suit the clients' needs.
If you could give advice to other women hoping to start a business, what would it be?
You need to be genuinely happy and love your profession. It can be very difficult sometimes to juggle both family and your business, but fortunately I have tremendous stability in my life. My husband and I have been together for over 24 years and we are very happy. I have two wonderful children, my mother, and great friends around me. I have no excuse not to be happy. It is very important also to be focused and prioritize your goals. Never give up and always be persistent. Be, or become an agent of positive change in your own enterprise and then you will be successful.
Did you always want to start your own business?
I was very determined to start my own business since the start. I had a very different approach regarding this business and many different ways of thinking to implement my ideas. The only way for me to be happy was to implement them the way I wanted to, and I could have only done that if I started my own business. Basically, I love creating things and only as an entrepreneur would I have been able to achieve them.
Who inspires you now?
Barbara Corcoran, a real entrepreneur who is on fire, is the source of my inspiration. Her success story is breathtaking. I use her quote every day, "You do not have to get it right, you just have to get it going."
---