10 One of a Kind Boston Mementos Every Townie Needs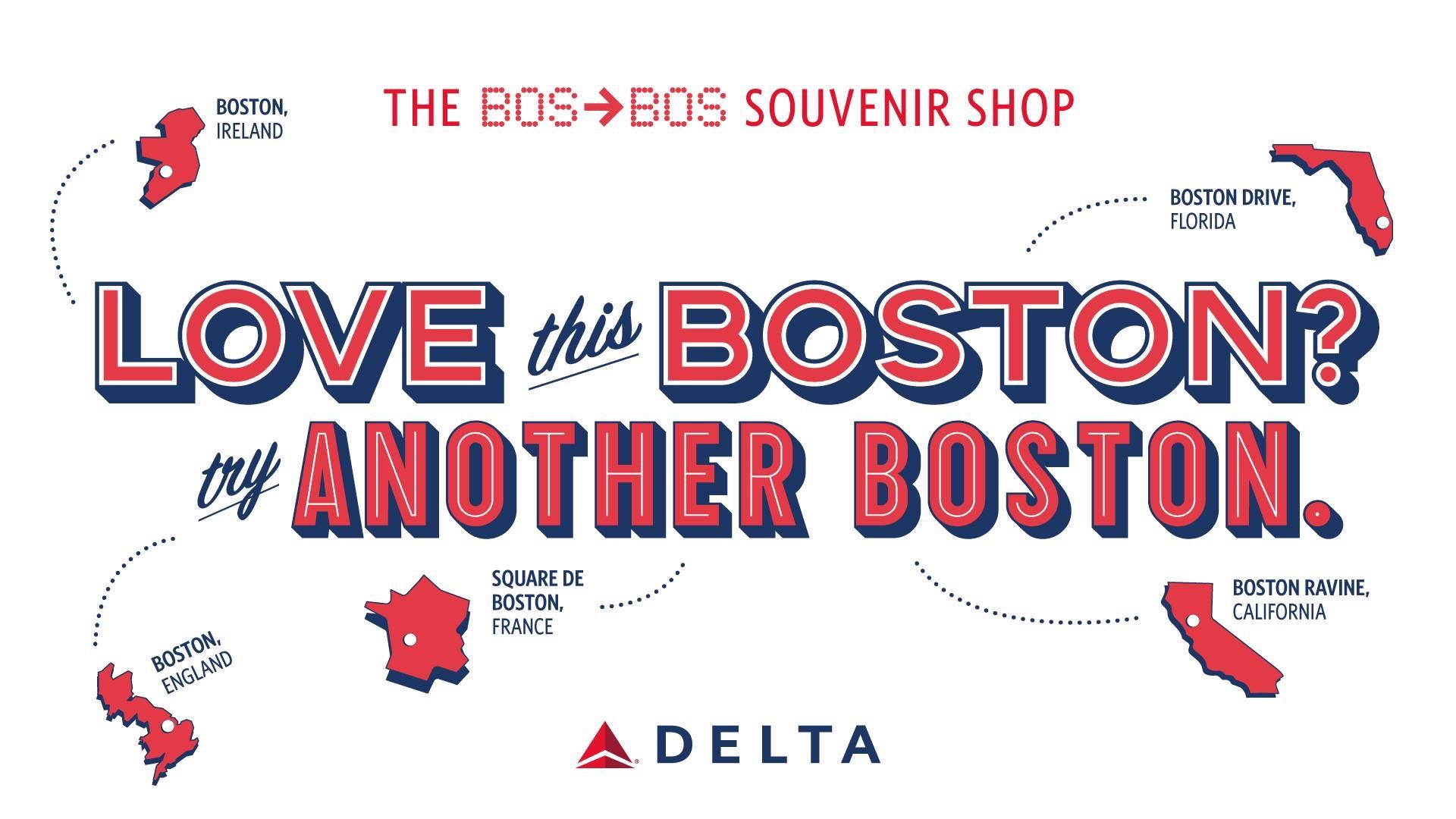 It's no secret that Bostonians really love Boston. The only thing they may love more is showing off their love. Just look around at all of the Red Sox caps, Harvard sweatshirts, and Samuel Adams shot glasses proudly on display. With so much of Boston to love, why go anywhere else?
A new pop-up shop from Delta featuring unique items from different Bostons around the world is here to prove that, well, you never have to. Love this Boston? Try another Boston by visiting The Boston to Boston Souvenir Truck shop, open 11 am to 6 pm starting Sept. 19 through Sept. 21 with stops at:
Sept. 19 – High St. and Atlantic Ave.
Sept. 20 – North St. and Congress St.
Sept. 21 – 60 Seaport Blvd.
The shop won't be selling your typical Boston memorabilia. The eclectic collection of limited edition items from Bostons in Florida to France are the perfect way to show off your global Boston pride. Each item can be purchased with miles from your SkyMiles account or cash and will range in price from a few bucks up to $50.
There's also the chance to win big and snag a free roundtrip ticket to any one of the different Bostons — or any other Delta destination — so long as you're a Massachusetts resident over 18 years old. Just look for the map on the outside of the truck and choose from one of the 50 pegs that represent the 50 destinations Delta flies to from Boston. If you pick a golden peg, you win!
Want to check out the other Bostons for yourself? Delta, the fastest growing airline in Boston, is making it easier than ever to visit Bostons the world over by doubling their destinations in recent years and offering the most transatlantic flights of any airline. Not sure where to fly to first? Find inspiration at the souvenir shop with these 10 one of a kind mementos.
Boston Drive, Florida
Miniature Key Lime Pies
Pink Pies
As any chef will tell you, a true Key lime pie has to be made with real Key limes. Voted "Best Pie Shop in Florida" by USA Today, Pink Pie's founders, Florida native Michael McGowan and wife Paloma Machado-McGowan, have baked that authentic Key lime flavor into every one of their tasty, all-American treats available in several Florida locations, including one near Boston Drive in Hollywood, Florida.
Boston Drive, Florida
Beach Towel
Illustration by Noah Levy
Noah Levy is a Florida-based artist who takes inspiration from his neighborhood, especially the mix between classic art deco architecture, bright tropical plants and happy masses of people enjoying the food and scenery. In this design, look closely for plenty of Floridian details like oranges, flamingos, gators, and even a wild parakeet.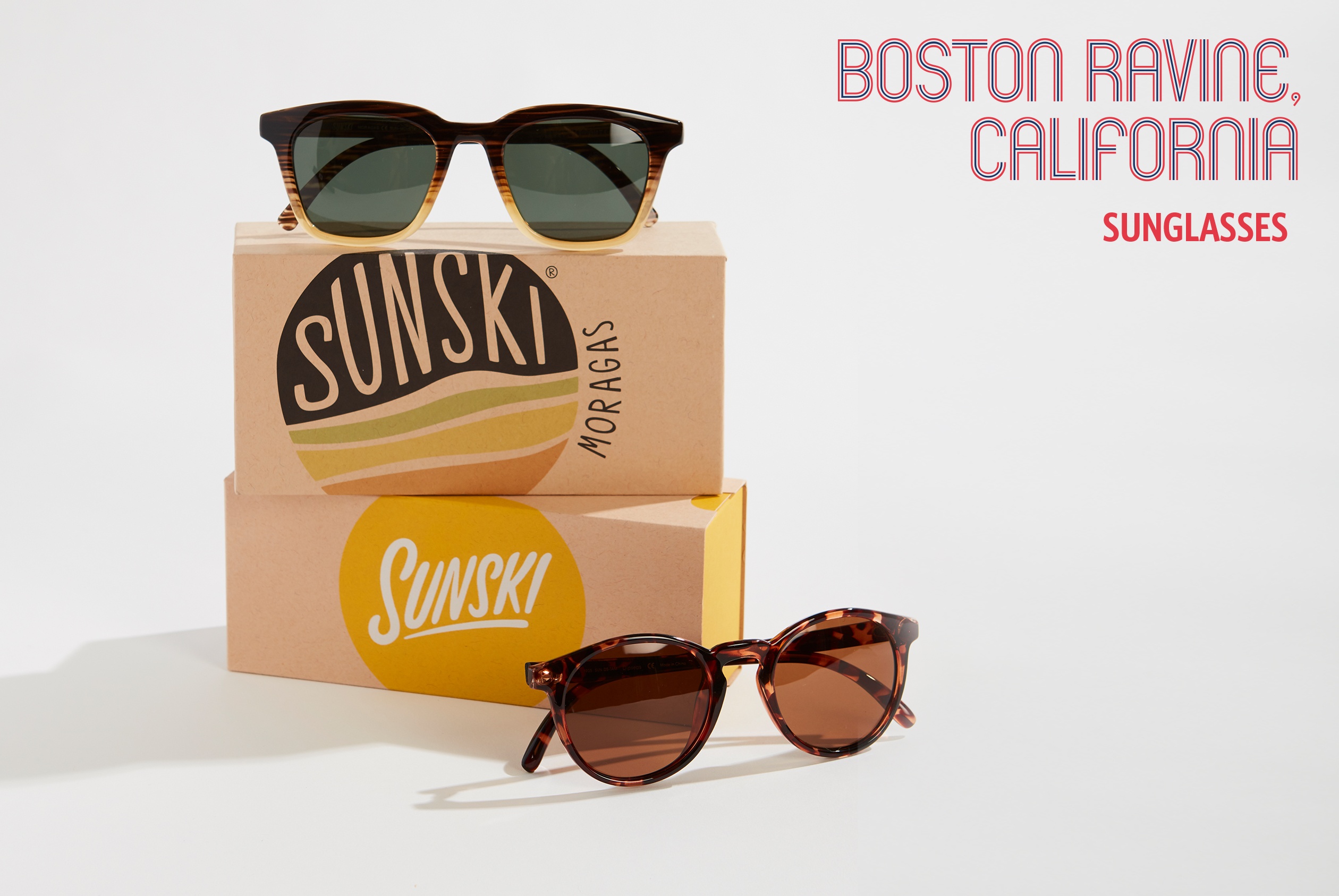 Boston Ravine, California
Sunglasses
Sunski
With original designs made in San Francisco and named for Northern California's creeks, rivers, mountains, and more, Sunski is a proudly Californian company. At the pop-up, you can choose one of two signature Susnki styles. The "Dipsea" sunglasses are named after a famous outdoorsy trail race in Northern California not far from Boston Ravine, while the "Moraga" is named for a California town east of Oakland, on the way between San Francisco and Boston Ravine.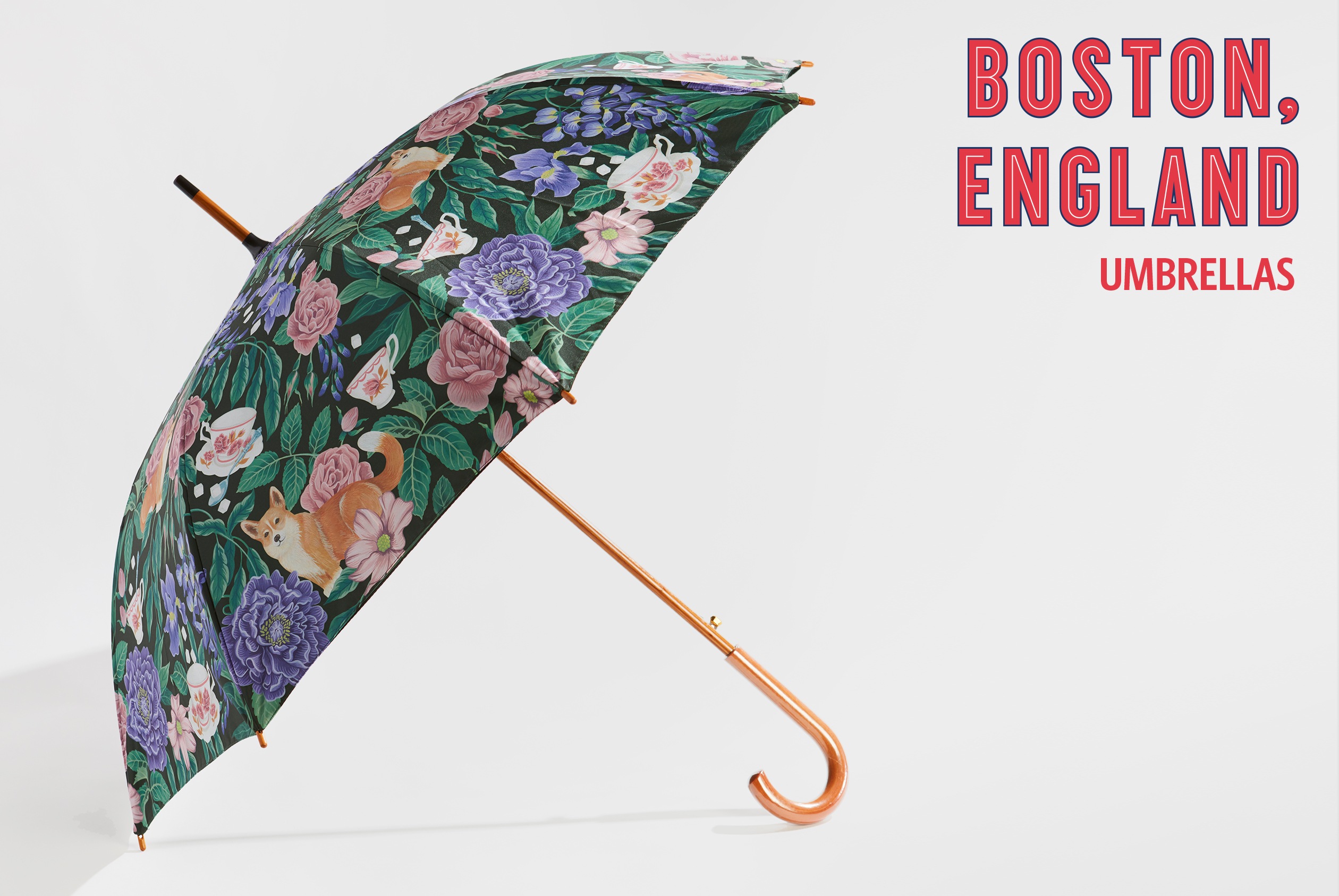 Boston, England
Umbrella
Illustration by Charlotte Day
Charlotte Day Day is an English illustrator specializing in beautiful, whimsical patterns that feel uniquely British. Charlotte's umbrella design features a number of elements that represent Boston, England: the flowers that show flora native to the area, and the teacups represent the long history of tea in Boston. And corgis — in addition to being a favorite pet of the Queen's — were originally herding dogs in the British countryside, in places like Boston.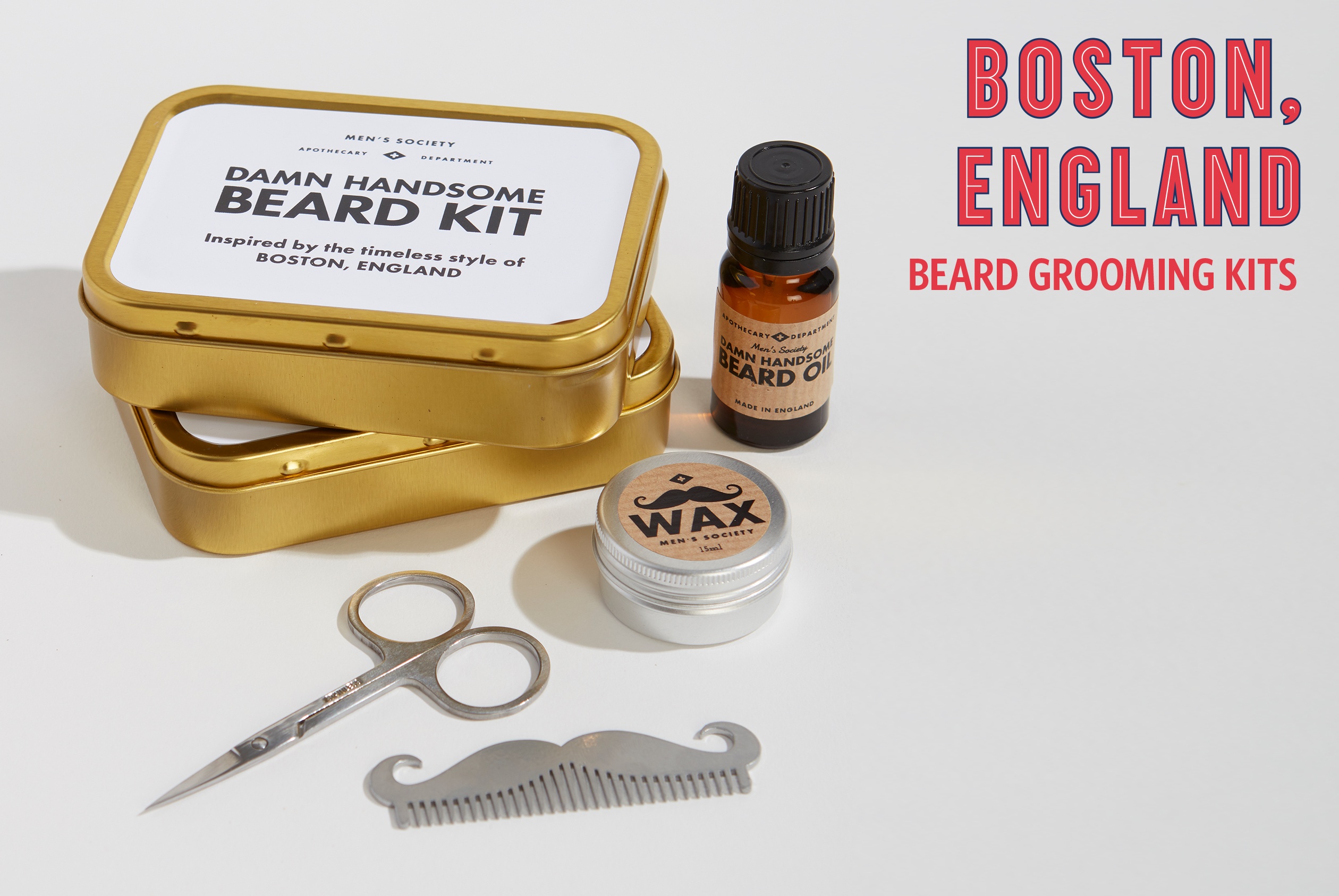 Boston, England
Beard Grooming Kits
Men's Society
Men's Society was built around the idea of giving the perfect gift, like these grooming kits modeled after one co-founder Bella gave co-founder Hugo before a surprise weekend getaway. The couple designs every product at home in England, each perfect for travelers heading anywhere in the world, especially from Boston.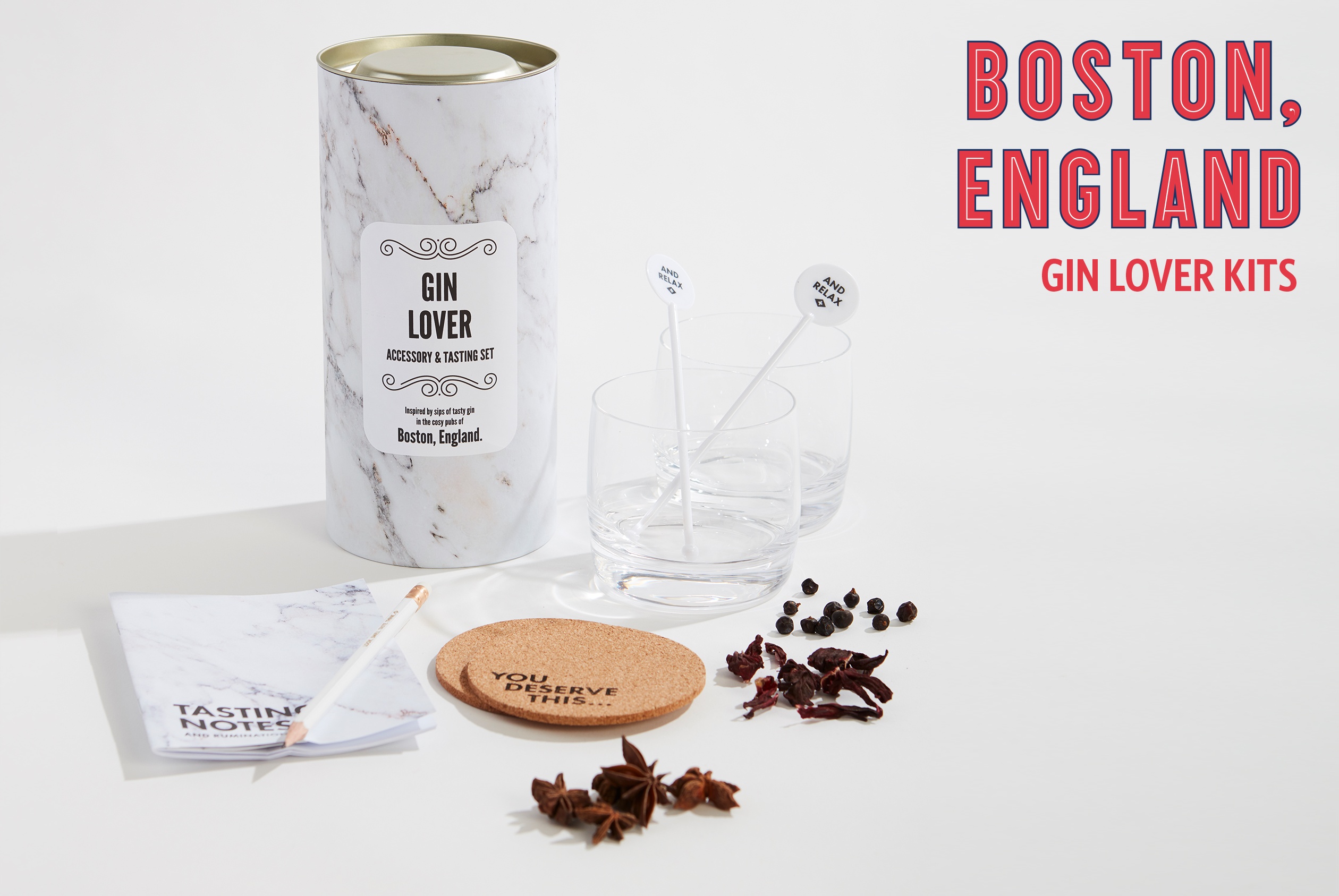 Boston, England
Gin Lover Gift Set
Men's Society
The Gin Lovers gift set includes all kinds of fun accessories for those who enjoy the unique spirit. Gin remains a popular spirit in England to this day, and this kit includes infusion packets for making a flavored gin for cocktails, glasses, stirrers, coasters, and a tasting pad.
Boston, Ireland
Claddagh Rings
Design by Eileen Moylan
For over two decades, award-winning jewelry designer Eileen Moylan has been turning her ideas into reality using gold, silver, and other metals in her workshop in the south of Ireland, not far from Boston. Celtic metalsmithing dates back thousands of years, and Claddagh rings are one of the most recognizable pieces of Irish jewelry, often exchanged as tokens of friendship, Irish pride, and love.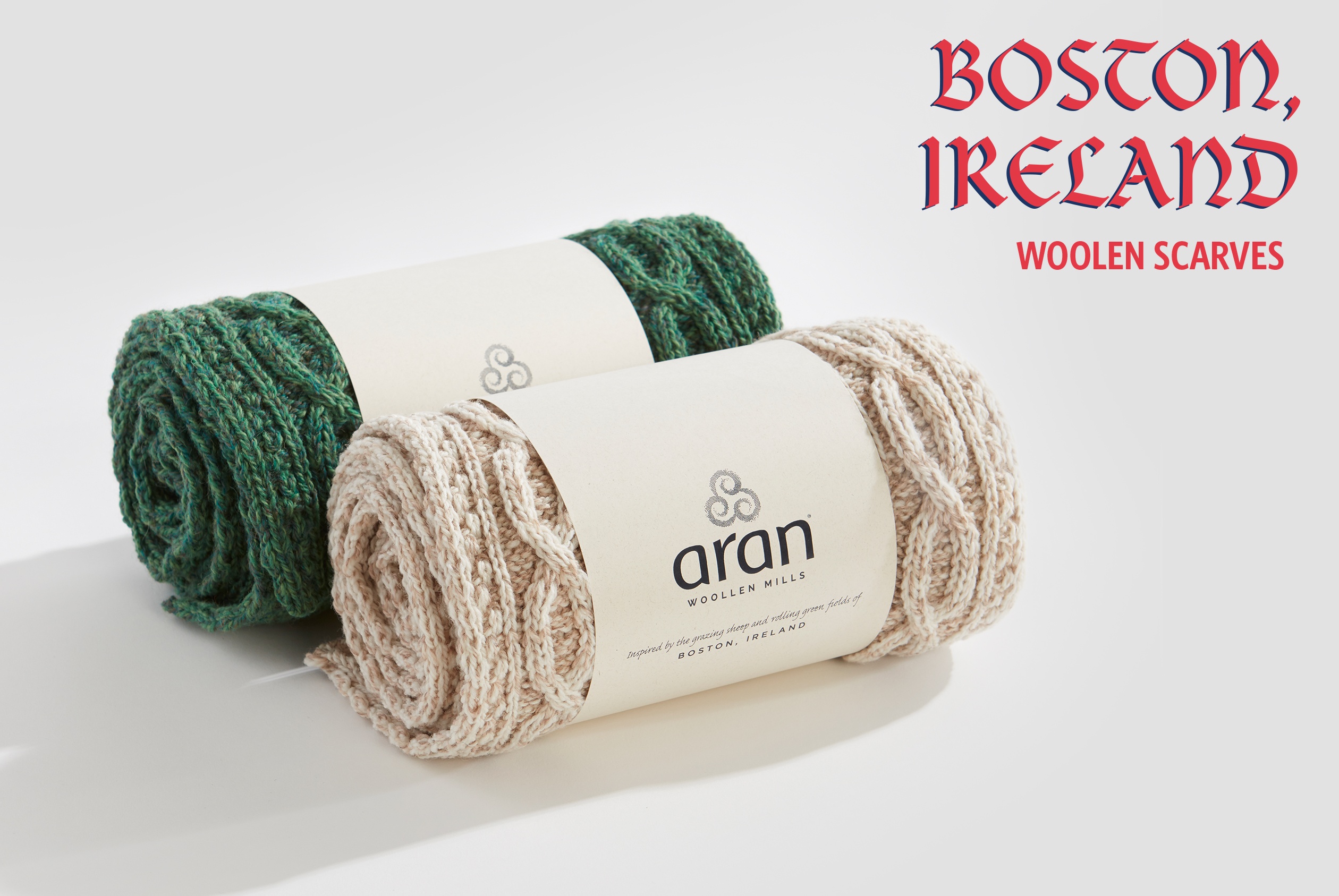 Boston, Ireland
Woolen Scarves
Aran Sweater Market
Inspired by the wild Atlantic coast of Ireland and the lush, green fields that surround it, Aran Sweater Market has spent decades weaving the genuine feel of Ireland into their wool products. Traditional Irish Aran wool is not stripped of its natural oils before being knitted, which makes it water-resistant and wearable even in rain or snow, making them popular with Irish shepherds near Boston, Ireland and perfect for staying warm during wet, snowy winters in Boston, Mass.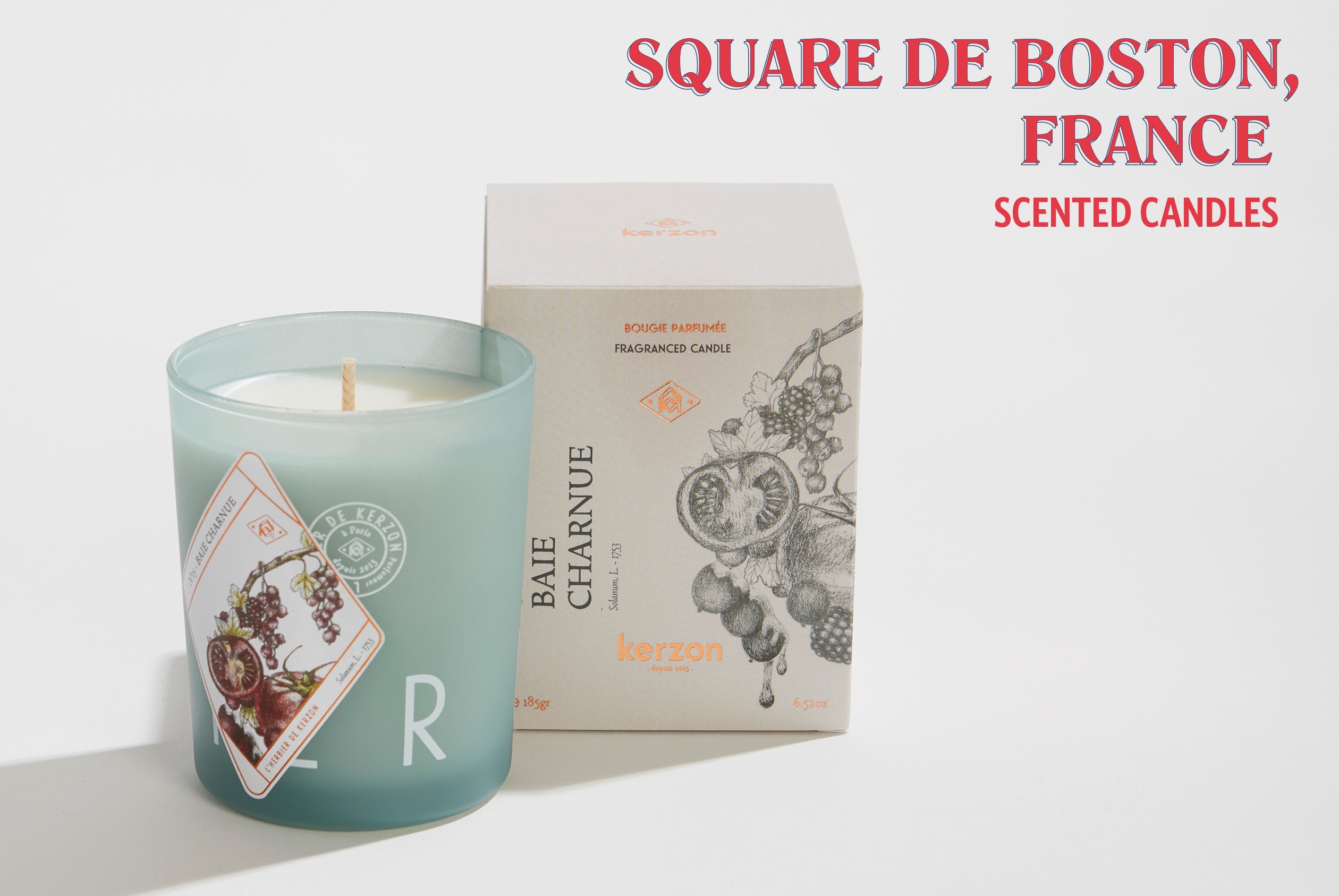 Square de Boston, France
Scented Candle
Kerzon
Inspired by the French countryside and its two founders' memories of growing up in France, each Kerzon candle evokes sights around the country, as well as native plants, spices, fruits, and herbs. With a single breath, find yourself transported to the banks of the Seine, or a Parisian coffee shop.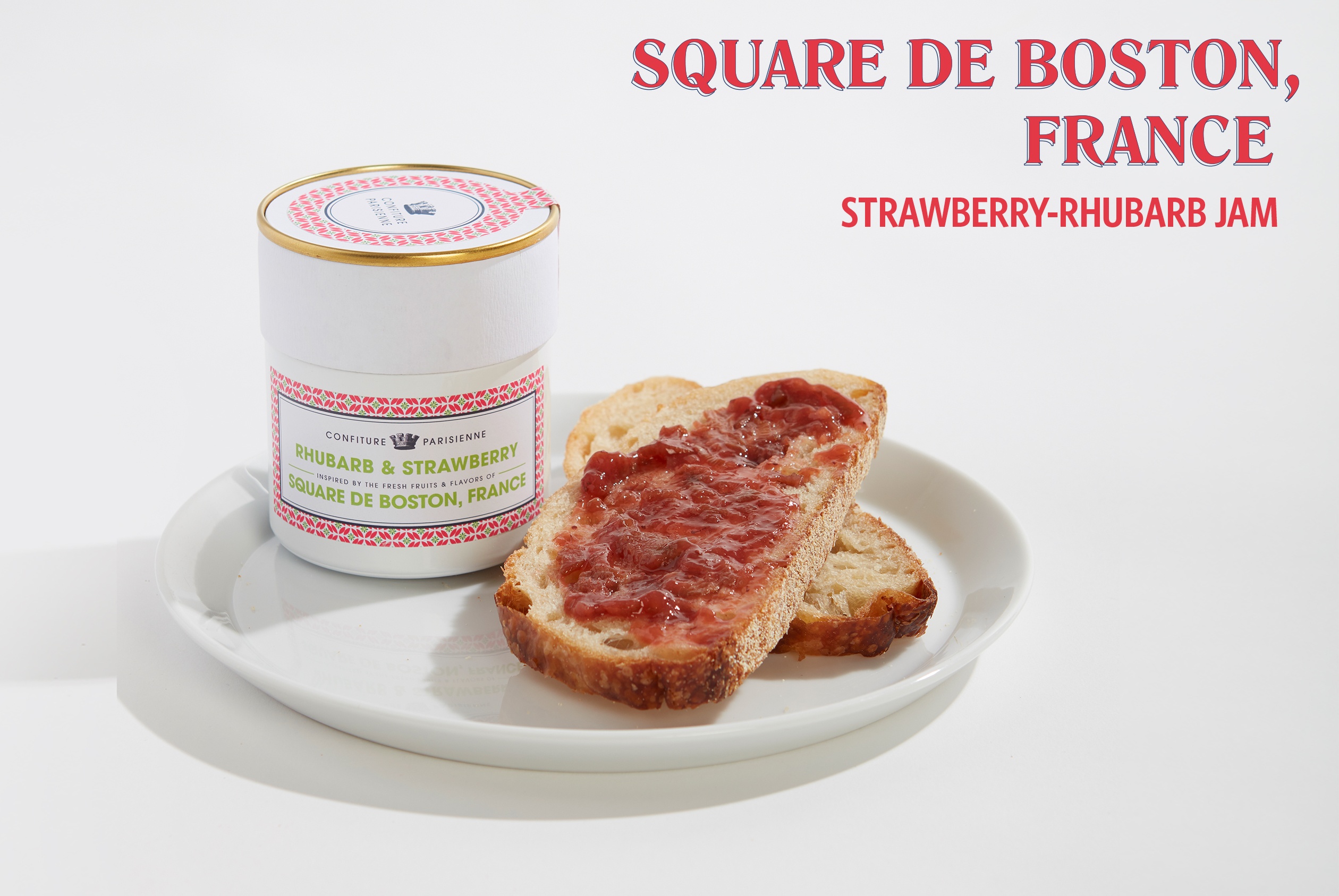 Square de Boston, France
Strawberry-Rhubarb Jam
Confiture Parisienne
Every Confiture Parisienne jam is made with unrefined sugar and the finest French ingredients inside of copper cauldrons, which help preserve and accentuate the delicate flavors and aromas of the fruits. This jam is made with rhubarb and strawberries, fruits that are grown in the regions near Square de Boston and kept fresh in white enameled pots like the ones displayed at the pop-up.
This is a paid partnership between Delta and Boston Magazine
---