Boston Magazine's 2021 Faces of Women in Design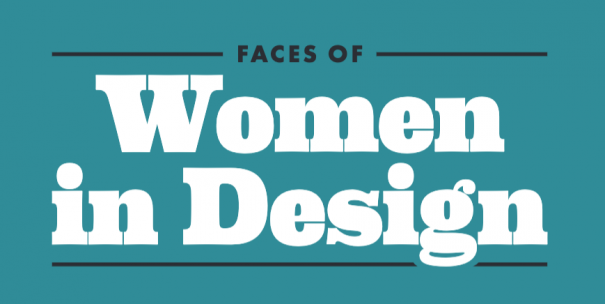 Boston is brimming with designers, architects, and other creative professionals who are making the city a hub for design excellence. On the following pages, meet some of the women who are taking the industry to the next level. From rising local talent to industry leaders, you'll want to have these experts on speed dial for your next home project.
Design Experts
The Women of Adams + Beasley
Alexandra Aquadro
Zhanna Drogobetsky
Jill Adler
Larissa Cook
Rebecca Verner & Emily Guertin
The Women of Hutker Architects
The Women of Kitchen Views at National Lumber
Nancy Lagassé
Lynne Giesecke
Alexandra Centeno
Michelle Coppolo
Diane Burcz
Donna Elle & Katie Williams
Jodi Swartz
Molly Pidgeon
Danielle Jones & Patti Jones

The Women of Adams + Beasley
Adams + Beasley Associates
Carlisle, MA | 978-254-5641 | adamsbeasley.com
Adams + Beasley optimizes every aspect of the custom building experience by bringing together the sharpest minds, the strongest spirits, and the most creative problem solvers. The fact that many happen to be women simply adds to the company's perspective.
"The diversity of perspectives women bring to the construction sphere lead to greater innovation and creativity in our work and elevate the entire team to the next level," says Director of Project Planning Laura Burnes.
Nineteen out of the 50 employees at Adams + Beasley are women. "There's not one other builder in town that has that gender-mix," says principal of Lewis Interiors Maribeth Brostowski.
The women here are involved in every stage of the build — estimation, finance, project management, estate care, architectural design, drafting, planning, and on-site production. They add to the myriad of voices at Adams + Beasley, working in harmony to manifest your vision with stewardship and joy.

Alexandra Aquadro

Owner
AGA Design
Boston | againteriordesign.com
Alexandra Aquadro is the founder of AGA Design, an interior design firm specializing in residential projects. Aquadro discovered her passion for design at an early age while growing up in an antique home.
"I would frequently find paint and fabric samples as my parents worked room by room to renovate our historic home," she says. "The biggest thrill was selecting my bedroom wallpaper in the fourth grade. The cheerful yellow pattern still lines the walls today."
The brand took shape with the AGA Design Blog, an online publication devoted to all things that inspire, including interior design, art, and fashion. With experience in textile sales and working for both architecture and interior design firms, Aquadro made the leap to start her own firm in 2014. AGA Design works closely with clients to create timeless, sophisticated, and understated interiors to be enjoyed for years to come. Projects range from coastal to contemporary and country-inspired.

Zhanna Drogobetsky

Founder
Casa Design Group
Boston | 888-246-6451 | casadesigngroup.com
Zhanna Drogobetsky and her Casa Design Group continue to make Boston's chic SoWa art and design district the go-to destination for the best in contemporary living design. Having opened five luxury showrooms in the last 10 years, this year saw a new collaboration with Bang & Olufsen, who opened a lifestyle showroom featuring furniture by Molteni&C|Dada from Casa Design's collections. It's just the latest move in Drogobetsky's steady march from one showroom to the heights of Boston's vibrant interior design scene. A one-stop resource for commercial and residential projects, Casa Design has grown along with Americans' love for international and made in Italy style. With curated collections of furniture, lighting, kitchens, bathrooms, and closets from the likes of Molteni&C|Dada, Giorgetti, Roda, Gallotti&Radice, Rimadesio, Meridiani, Henge, Antonio Lupi, and more, Casa Design is sure to keep Bostonians living in style for years to come.

Jill Adler

Owner
DiscoverTile LLC
Boston | 617-330-7900 | @discovertile
When asked how DiscoverTile succeeds in such a competitive industry, Jill Adler, the owner of DiscoverTile LLC, is quick to point to several principles that she lives by: Treat people as you would want to be treated, carefully curate product lines, solve problems to earn the respect of all, and foster repeat business through the relationships and trust we build. By employing and supporting highly trained, knowledgeable professionals, DiscoverTile is positioned to deliver the highest level of creativity and reliability, adding value, experience, and expertise to any project. Their extensive knowledge of material and design allows them to customize and translate an idea into functional art for your home or business. They are routinely recognized for their collaborative environment that produces the best result for each client. Finally, their enthusiasm and genuine appreciation of their clients' needs is what makes them special, and why DiscoverTile has been successful for more than 20 years.

Larissa Cook

Executive Vice President
FBN Construction
Boston | 617-333-6800 | fbnconstruction.com
Larissa Cook is an executive vice president of FBN Construction Co., LLC in Boston. In her 15 years at FBN, she has earned respect and attention not only from her colleagues, but throughout the industry. Her dedication, determination, and commitment to building long-term relationships through honesty, transparency, and respect are her hallmarks.
"Surrounding myself with great people who really care about their projects, clients, and industry partners is not only important to me, but also to the success of FBN and its culture," Cook says.
She has participated on the board of the International Furnishings and Design Association of New England and is the incoming president. Her involvement with countless programs and events with the ASID and the Builders and Remodelers Association of Greater Boston has grown her reputation for getting things done. Cook is a role model to all who know her. It's clear her impact on the design and building community is just beginning.

Rebecca Verner & Emily Guertin

Senior Associates
Gregory Lombardi Design
Cambridge, MA | 617-492-2808 | lombardidesign.com
Gregory Lombardi Design has been skillfully applying their landscape architecture expertise to create luxe, high-end outdoor spaces. Two of the senior designers, Rebecca Verner and Emily Guertin, work alongside Gregory curating the design experience to meet the needs of their discerning clients.
With 25-plus years of experience, Verner is passionate about making each project a positive experience for the client. She believes that the best design solutions are realized through collaboration "I love the synergy of working with my clients and industry colleagues," Verner says. "Together, we solve complicated design challenges and create beautiful, inviting spaces."
Guertin is known for her vast understanding of New England natural and built systems. These sensibilities fuel her passion for both plants and regionally sourced materials and lend to hands-on approach to construction. "I strive to balance the fun and pragmatic with the goal of creating thoughtful, sustainable, and enduring outdoor spaces," she says.
The Women of Hutker Achitects

Hutker Architects, Inc.
Martha's Vineyard, Cape Cod & South Shore, MA | 508-540-0048| hutkerarchitects.com
Hutker Architects is pleased to celebrate five women-leaders within their architecture team whose individual voices and collective creative power have helped propel the firm's work, culture, and business to new heights.
Nationally, women are still underrepresented in the AEC industry. The Hutker team is working hard to bridge that gap with initiatives focused on employee experience, flex time for families, and more than 400 training hours in diversity and inclusion.
"I didn't set out to be a woman leader," explains Erin Levin, an associate who has been with the firm for 15 years, "but I've been fortunate to balance the needs of my family with my career here and want to help the next generation of women do the same. Simply put, our projects are better with diverse teams at the table.
The Women of Kitchen Views at National Lumber

Designers
Kitchen Views at National Lumber
Mansfield, MA | 508-337-4467 | kitchenviews.com
Kitchen Views' designers offer creative views with a solid foundation. They are committed to making the renovation or building experience as easy and timely as possible. National Lumber provides a stable foundation that allows kitchen designers to be successful in a competitive field. Reaching beyond kitchen design to whole house style, they focus on customer satisfaction with designs customized to fit the lifestyle of the clients. Teleconferencing can be used to begin the process, and designers will visit homes in person when appropriate. Inspiration can be found with on-trend displays and creative designs in their showrooms located in MA, RI, and CT, plus each designer has an online portfolio of their work. In addition to expertise in kitchen and bath design, they help clients imagine all the beautiful things they can do with cabinetry and interior design throughout their home.
Nancy Lagassé
President
The Lagassé Group
Boston & Hopkinton, MA | 508-686-5040 | thelagassegroup.com
Nancy Lagassé began The Lagassé Group (TLG) in 2010, alongside her husband, Kevin, with a single project and three employees. Today, with 26 employees and an expansive portfolio of new builds and renovations, The Lagassé Group has quickly become one of the premier builders in New England, offering detail-oriented and schedule-focused construction and continuing home care. Nancy credits the company's success to its hardworking staff, noting that half of the firm's six senior staff members are women. Beyond that, Nancy is proud to have a growing number of female project managers, superintendents, and accountants that all bring industry expertise and unique experiences to the company. Nancy envisions a future for the industry less defined by outdated gender roles, and more focused on passion and skill, allowing for opportunity regardless of gender identity.

Lynne Giesecke

Principal & Co-Founder
Studio 2112 Landscape Architecture
Boston | 857-350-3856 | studio2112la.com
Studio 2112 is an award-winning landscape architecture firm that creates inspiring outdoor spaces through a mindful design process. "If you love landscapes where you can walk, play, dream, learn, relax, and explore, we're the designers for you," says Design Principal Lynne Giesecke.
Founded in 2011 by Giesecke and partner, James Royce, Studio 2112 works on a broad scale of projects including residential, education, and healthcare. Giesecke creates spaces that highlight the intrinsic value of landscape and provide the greatest healing environment for its population.
Prior to receiving her master's in landscape architecture at the Rhode Island School of Design, Giesecke worked throughout New England as a mountain guide and outdoor educator. She has an undergraduate degree in geology, experience as a competitive athlete, and extensive Pilates and yoga practice. These experiences are reflected in the ecological contexts, naturalized systems, and wellness present in the studio's work.

Alexandra Centeno

Owner
Systems Design & Integration, Inc.
Needham, MA | 617-391-8919 | sdiboston.com
Alexandra Centeno specializes in subtly blending TVs into the home and other technology concealment by mixing audio, art, design, and technology to create the most elegant and versatile options for her client's homes. Her team also designs, engineers and integrates smart home systems into homes a careful consideration of lighting control options, automatic shades, architectural fixtures, design-conscious sound integration, and more. Centeno prides herself on staying up to date in the latest design and technology in all of these areas.
On top of her technical experience, Centeno values the meaningful relationships she and her team have built in their more than a decade of business with vendors, builders, architects, designers, industry tradespeople, and homeowners. "We can create robust network systems throughout the home that can handle today's demands, so that we live and learn and stay connected," Centeno said. Visit their new showroom at 33 Highland Avenue in Needham.
Michelle Coppolo

Owner
Darby Road HOME
Waltham, MA | 781-899-6900 | darbyroad.com
Founded in 2014 by Michelle Coppolo, Darby Road HOME has become an award-winning home décor destination for discerning buyers in search of the finest custom upholstery, case goods, unique artwork, accessories, and fabric by the yard. In addition to offering a 5,000-square-foot showroom open to the public, Coppolo built a team of seasoned on-staff designers to assist clients with interior design projects ranging from single rooms to entire homes. Having established more than 100 relationships with industry trendsetters, Coppolo is confident she and her team can find exactly what will make her clients happy and their homes beautiful!

Diane Burcz
Principal
Diane Burcz Interior Design
Boston & Provincetown, MA | 510-735-7589 | dianeburcz.com
Diane Burcz Interior Design (DBID) is a full-service design firm with a special interest in kitchens, baths, and interior architecture. Drawing inspiration from mid-century modern design, along with a natural and uncomplicated aesthetic, Diane creates living spaces that are innovative, warm, and functional. Based in Boston and Provincetown, DBID collaborates with industry partners to craft award‑winning spaces with a practiced eye and creative mindset.
"What I love about Diane's work is how she blends the beauty of an older, classic structure with the clean lines of contemporary and practical design ideas," says Peg B., one of DBID's clients.

Donna Elle & Katie Williams
Principal Designer & Design
Donna Elle Design
Nantucket & Cape Cod, MA | 508-228-7320 | donnaelle.com
Clients come to Donna Elle seeking transformation and possibility. Drawing on her expertise in design, project management, and construction, Donna advises on everything from electrical, heating and cooling systems, plumbing, and mill working to aesthetic considerations such as paint color, wall finishes, artwork, furniture placement, stone and tile, lighting, and textiles. In 2016, Donna's daughter, Katie, joined Donna Elle Design— which was named the Best of Coastal Interior Design in the latest issue of Boston Home—after a career in fashion. Together, they're evolving their business to embrace exciting new opportunities, while remaining true to their mission: designing spaces that set the scene for a lifetime of memories.

Jodi Swartz
Principal & Designer
KitchenVisions
Natick, MA | 978-257-0004 | kitchenvisions.com
For the past decade, the team at KitchenVisions has been creating award-winning kitchen, bath, and whole home renovations for savvy clients. "We follow a process we call, 'Define, Design, Deliver,'" says Principal Designer Jodi Swartz. "We listen carefully to clients to understand their personal vision for their home. Then, we interpret that information to design the space, compose beautiful visuals, and select materials. Finally, we collaborate with one of our preferred contractors through the end of the project." KitchenVisions designers strive to make clients feel confident with all decisions. "Remodeling your house doesn't have to be overwhelming," Swartz says. "We have the knowledge and experience to make the most challenging spaces function well and have fun along the way."

Molly Pidgeon
Interior Designer & CEO
House of Dietrich
Boston | 781-399-4888 | houseofdietrich.com
Molly Pidgeon, the interior designer and CEO of Boston's House of Dietrich, is an expert in creating unique spaces tailored to her clients needs and tastes. While Pidgeon brings her distinctive style to any project, she prioritizes drawing inspiration from her clients to bring the best out of them. The House of Dietrich team believes that understanding just how a client lives is crucial for creating a space that is just right, whether designing the smallest of spaces or endeavoring to tie an entire space together with a thread of that special thing to unify your home.

Danielle Jones & Patti Jones
President & Vice President of Retail Sales
Snow and Jones, Inc.
Norwell, MA | 781-878-3312 | snowandjones.com
Snow and Jones, Inc. is a plumbing and heating wholesale company located on the South Shore and Cape Cod. Founded in 1952, Snow and Jones is now run by the third generation of their family. Danielle and Patti Jones—the "Plumbing Cousins"—are known for their stunning vignettes in their 5,000-square-feet luxury plumbing showrooms.
"We pride ourselves on our incredible staff," Danielle says. "They are trained on both design and technical plumbing components. They make the selection process so easy and take the burden of the technical aspect off the clients."
Patti and Danielle love to incorporate stunning tile, wallpaper, and daring finishes, but also focus on practical design. Catch them on Instagram @snowandjones for daily inspiration.
This is a paid partnership between Boston Magazine and Boston Magazine's City/Studio
---