The 2023 Vacation Trends That Can Elevate Your Getaway from Boston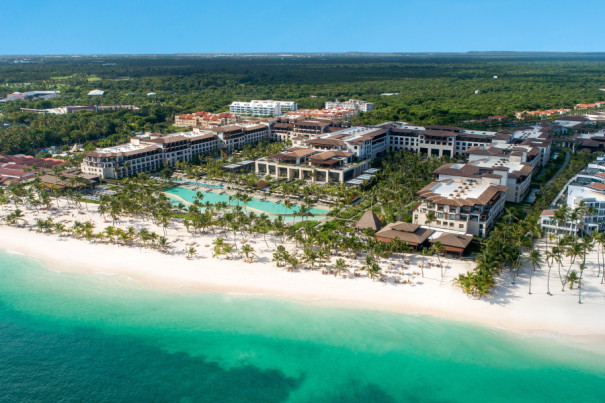 As tourists from Boston, we often have high expectations for our tropical vacations. One thing many of us know is that we want our final destination to feel like an alternate dimension—one where lush, tropical greenery surrounds us, and clear ocean waters are a few steps away. And to elevate the whole experience and complement the natural beauty, we also look for the trendiest new vacation perks.
Having those fresh, on-trend features on a vacation can make a getaway more special—you're getting an exclusive opportunity to try something new and exciting, after all. But, it can be hard to get a sense of those trends without an inside look.
So to help you know what to look for when you're planning your vacation this year, we spoke to industry experts from Lopesan Costa Bávaro, Punta Cana's new all-inclusive resort that just might become the vacation of your dreams. Here are the trends they see as the gold standard for today's vacations.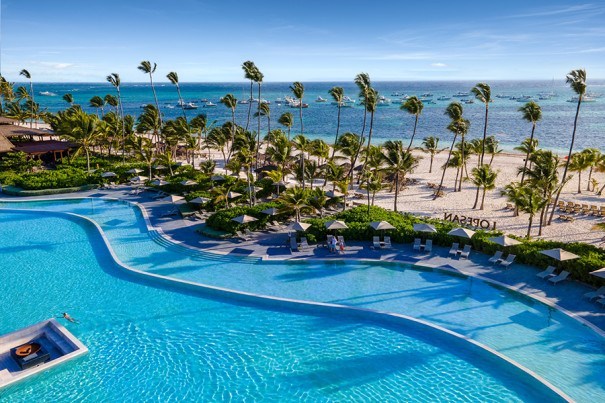 Introducing High-End Food Concepts from Around the Globe
Bostonians have high standards when it comes to food. That's why a growing number of us are starting to look for talented chefs and a variety of cuisine choices when it comes to the food we eat on an all-inclusive vacation. Lopesan Costa Bávaro is delivering on that trend and then some, giving us six different international cuisine options at seven a la carte restaurants (our buffet days are coming to a close), according to the Lopesan team.
Guests can enjoy international, national, and regional foods, which affords them flexibility and options when it comes to the meals they have. If you're staying seven nights, you can try a different cuisine each night. From Italian, Mexican, and Asian fusion to American, Steakhouse fare, Mediterranean, and French, there's no shortage of variety, so you'll never get tired of eating at the resort.
In addition to the seven restaurants and two buffets, there are 16 bars—including a coffee shop and bar. Whether you're in the mood for a romantic wine-bar date or a night out with your friends, you'll have just the place to go: Baco is the resort's charming brick-adorned wine bar, and Chia Lounge is the luxurious, Instagram-worthy Caribbean bar (just to name two).
Lopesan Costa Bávaro also has three pool bars and two beach clubs and bars, Unique and Goldfish, so your daytime food and drink needs will always be met by experienced bartenders.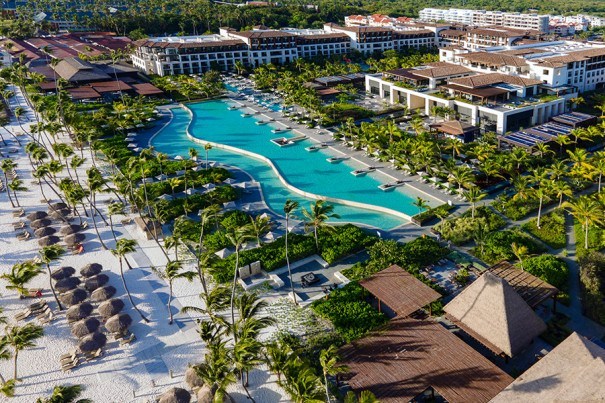 Giving a New Meaning to 'All Inclusive'
Lopesan Costa Bávaro is taking part in initiating the new wave of all-inclusive vacation models. Besides elevating the resort food concept by moving away from the typical buffets, Lopesan Costa Bávaro has upped the things-to-do standard with inclusions like a bowling alley, Splash Island Waterpark, an escape room, and a 900-seat theater that hosts some of the most spectacular shows in the Caribbean.
Even for guests who are looking to elevate their wellness routine on vacation, Lopesan Costa Bávaro features the Titan Gym Bávaro, which is equipped with the latest Hammer Strength Fitness machinery so you can continue your workout regimen when you're on vacation. Once you're done in the gym, you can head to Om Spa Lopesan Costa Bávaro. "Spoil your soul with beauty treatments, massages, and therapeutic care," says the Lopesan team. Choose between 39 types of massage and treatment packages—guests can even get their hair and makeup done before their high-priority events and dinners.
Besides the workout equipment and spa, the wellness program includes a number of classes for different fitness needs and interests. Take a stretching class to work out any knots from your travel, take a step, yoga, or pole dance course to find your new hobby, or try some water aerobics for a low-impact, high-energy workout.
New Approaches to Multigenerational Trips and Events
Lopesan industry experts also say that multigenerational trips are becoming more and more common. "Families are looking for a trip where every member has convenient access to top-tier amenities, programming and bespoke experiences that appeal to their specific age groups," they say.
Family reunions and multigenerational trips are a great match for the resort's features, like Panchi Kids Club and Vibe Teen Club where age-appropriate activities can keep young guests occupied in a safe and fun environment when they're not with adults.
One of those multigenerational trips could even be your wedding. The resort is a recognized company in Punta Cana as a destination for weddings, with space for up to nearly 100 guests (including the couple).
"Lopesan Costa Bávaro creates great moments because its packages have been designed to take care of every detail," says the team—that's everything from boutonnieres to three-tier wedding cakes to fireworks for the first dance.
Each year, Lopesan hosts around 200 events of all kinds, like vow renewals, anniversaries, quinceaneras, and incentives. The gorgeous architecture and intentional decor make a breathtaking ambience for any event—you may be hard-pressed to find a better event backdrop than Playa Bavaro (rated one of the top 10 beaches in the world by UNESCO) but the resort also has stunning gardens, the Sky Wedding, and more gorgeous scenery and settings around every corner.
This is a paid partnership between Lopesan Costa Bávaro and Boston Magazine's City/Studio
---