4 Ways This Private Party Proved the Importance of Venue
From the moment guests walked into the Rockland Trust Bank Pavilion on the Seaport waterfront for Live Nation's Summer Kick-Off party, it was clear the venue was like nothing they'd ever experienced before.
This wasn't some stuffy hotel conference room, but a dynamic and lively space perfect for special events of all sizes. The excitement was palpable in the VIP tent, where dozens of the top Boston planners, destination specialists, and industry partners mixed, mingled, and got an inside look into all the Live Nation venues available in the Boston area for private events. While the Pavilion was the star of the party, guests were energized to discover Live Nation's venues include legendary Boston music venues like the House of Blues, Citizens Bank Opera House, the Orpheum Theatre, Paradise Rock Club, and the Brighton Music Hall.
Don't fret if you missed out, here are four highlights of the exclusive evening that proved why booking an outside-the-box venue for your special event — like one of Boston Live Nation's diverse and state of the art music spaces — should be at the top of any event planning to-do list.
The Singular Space
Dazzling décor and spectacular harbor views greeted guests as soon as they flowed into the Pavilion's 400-person capacity VIP tent. Two bars and a selfie photo setup made for a fun-filled atmosphere where friends old and new took in the sunset over the water. Venue-adjacent parking, plush seating, and private temperature-controlled restrooms also ensured guests stayed comfortable throughout the evening.
Singular settings are just one of the many special amenities that make Live Nation's venue offerings stand out, from the opulence of the Boston Opera House to the rock n' roll vibes of the Brighton Music Hall and Orpheum Theatre. Rosie Romagnoli, Boston Live Nation's Regional Director of Sales, says it's all about shattering preconceived notions of "dark and dingy" concert halls and opening up the venues for events beyond just music.
"We like to call it 'outside the ballroom'," she says. "The venues are a little funkier, and there's something for every taste, group size, and budget."
That means events held at the Rockland Trust Bank Pavilion aren't limited to just the VIP tent. General Manager Jason Sandoval says the 5,000-person capacity Pavilion — host to recent national acts like Jackson Browne and Billie Eilish — is also available for whatever event clients can dream up, from graduations to corporate events.
"We're really flexible," he emphasizes. "We're only limited by someone's imagination."
The Mouthwatering Menu
The savory refreshments at the Kick-Off Party, all courtesy of Gourmet Caterers, included charcuterie, tuna poke bowls, fresh veggie rolls, and seared skirt steak that could make the menu of any upscale restaurant. The same went for the diverse drink selection, with guests sipping on some of the region's best craft brews.
The best part, Sandoval explains, is Boston Live Nation can affordably handle all private event catering needs, leaving one less decision for you to make.
"We have some preferred caterers that have worked with us for many years, know our location and how to optimize it to accommodate the needs of any private event," he says.
The Exclusive Entertainment
Good vibes and live, acoustic tunes were the soundtrack to the evening thanks to a pair of local musicians. Sandoval saays the band is one of the many diverse acts that Live Nation has access to, setting them apart in the venue rental industry.
"We have bookers who are able to find almost any band," he says. "Other venues don't have that kind of access to national talent."
Budget-conscious event planners can also rest easy, says Romagnoli. Live Nation can handle all the heavy lifting with top-of-the-line equipment and technical expertise to make sure your event runs without a hitch or glitch. All, Romagnoli adds, for much cheaper than it would cost to hire outside production.
"You can come in here and utilize all of our in-house equipment at a fraction of the price," she says. "You're going to get the same team that puts on our rock shows to do your party."
The Superior Staff
From the smiles when guests walked into the superb level of service, the event staff at the Kick-Off party elevated the evening with their attention to detail. Sandoval says hiring top talent is just another way Boston Live Nation make it their mission for every guest to have a stress-free and memorable special event.
"I think that's our biggest strength," he says. "We're professionals and our guests come first. That all works towards creating an environment that you want to be in."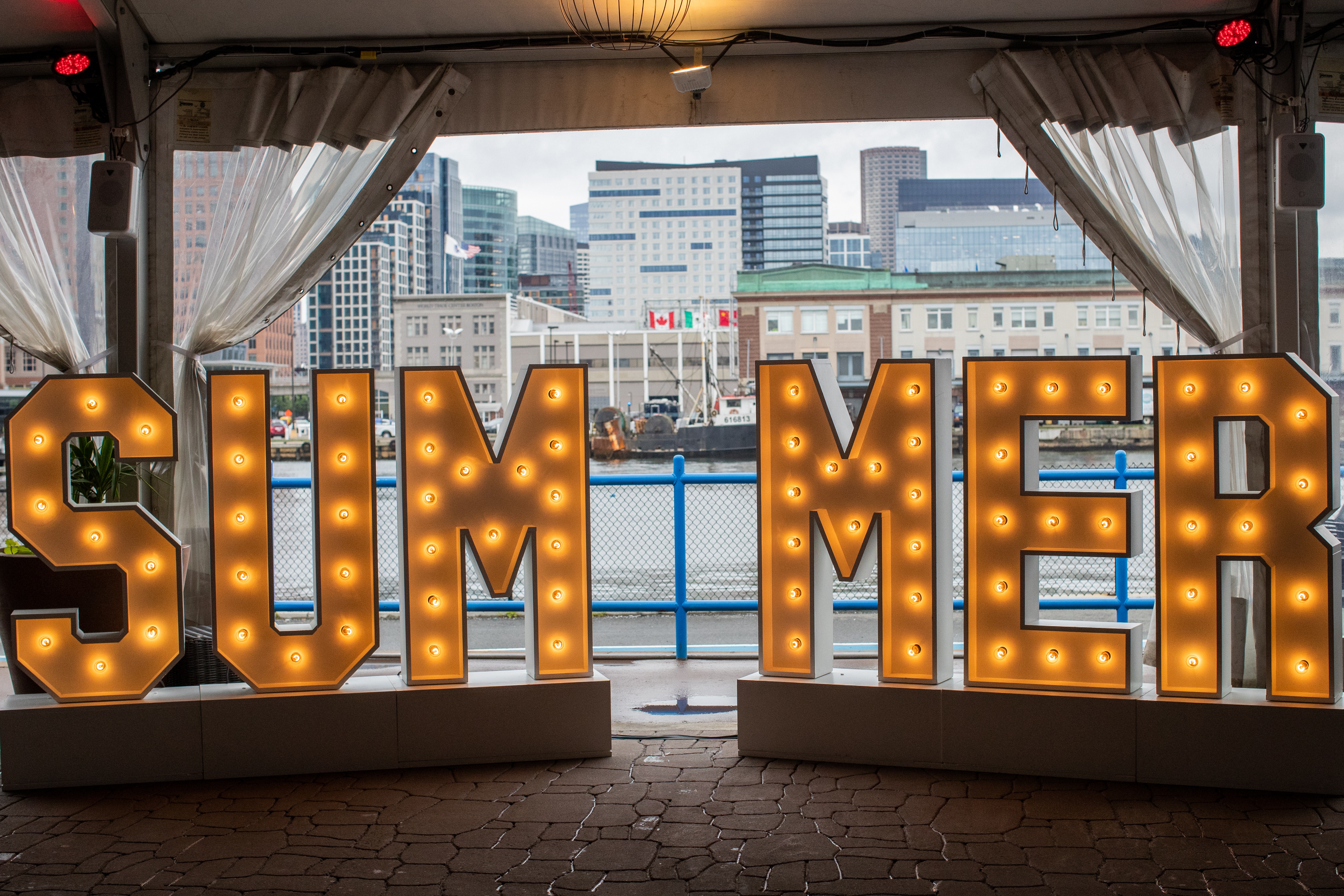 That "outside the ballroom" environment, Romagnoli adds, is what the usual event venue suspects can't provide. Whether it's a holiday party at the storied House of Blues or a product launch at the intimate Paradise Rock Club, she says Boston Live Nation's six unparalleled venues featured at the Kick-Off party are available now and ready to make your private event come alive.
"You don't necessarily have to be a music fan to feel the energy when you walk into one of our clubs," she says. "There's really something for everyone."
---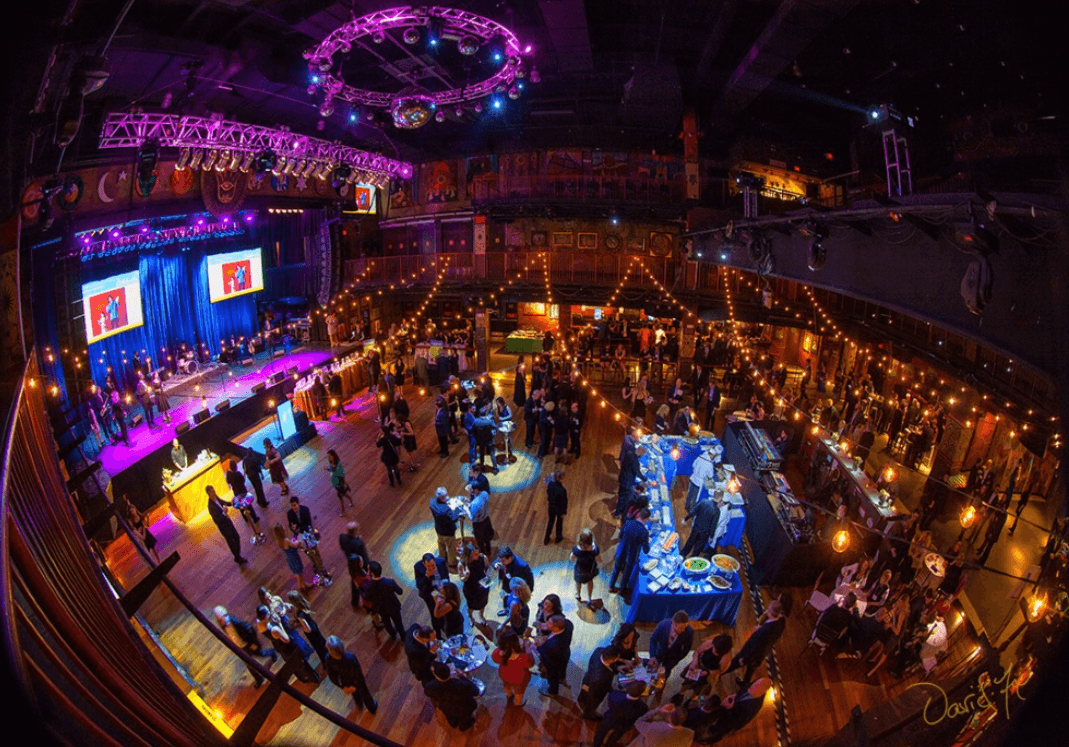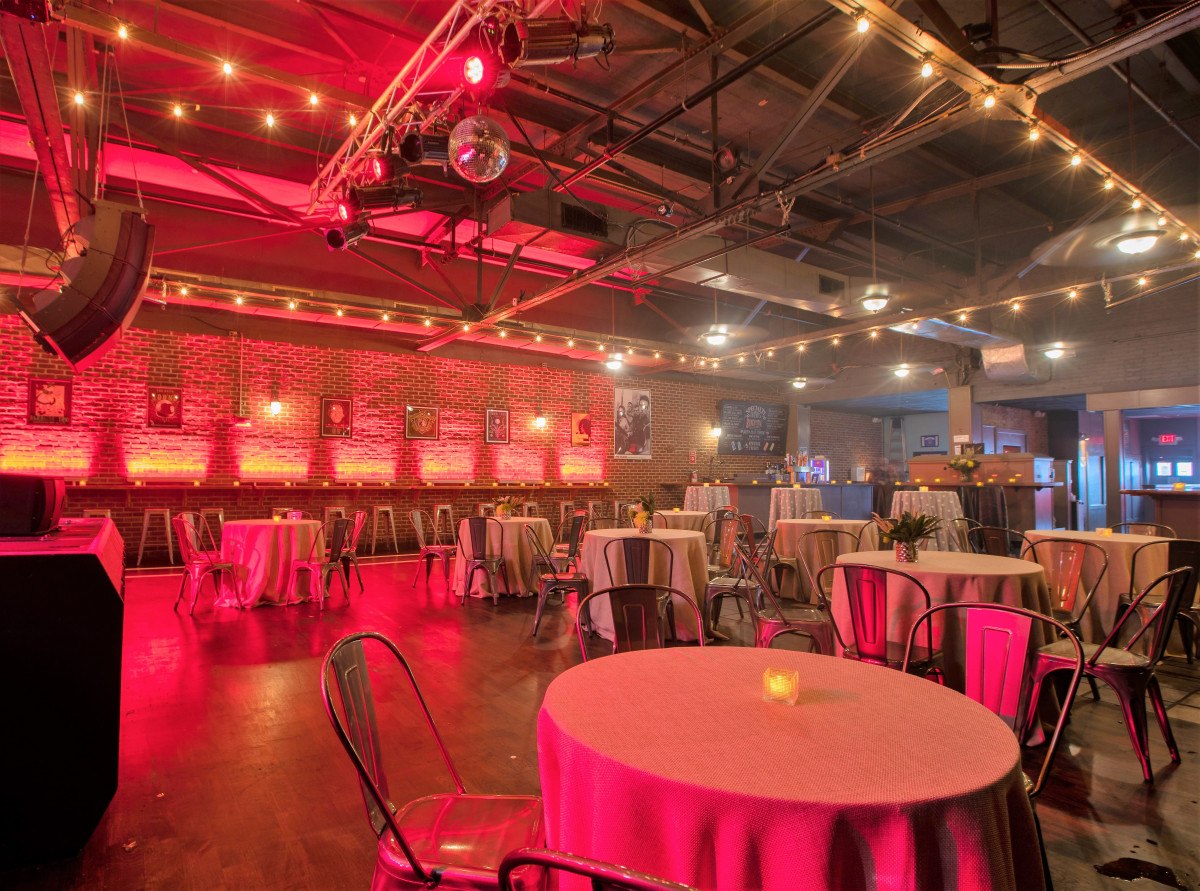 For more information on how to host your private event at the Rockland Trust Bank Pavilion or any other Live Nation venue, visit specialevents.livenation.com.
This is a paid partnership between Live Nation and Boston Magazine's City/Studio
---