4 Ways to Keep Your Kids from Being Afraid of the Dentist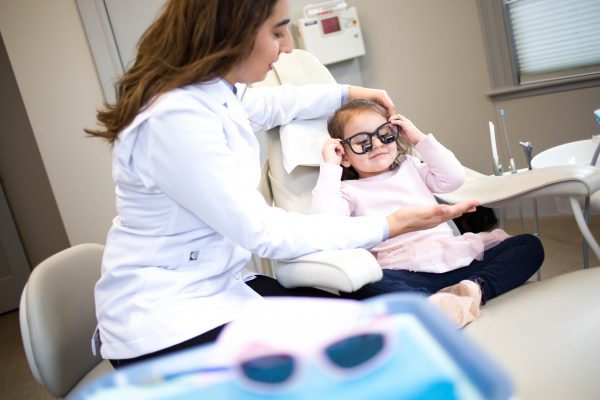 We're often afraid of what we don't know, which is one reason why it is so important to introduce your child to dentistry and good oral health habits as early as possible. The American Academy of Pediatric Dentistry (AAPD) recommends that your child's first dental visit occur when the first tooth appears or by his or her first birthday at the latest. Choosing the right dentist for your child at this crucial stage of development is essential for ensuring a positive relationship with dentistry and a lifetime of healthy smiles.
We asked the experts at Cambridge Pediatric Dental Associates for some tips for parents to help children become comfortable with dental visits and develop confident attitudes toward their dental health. Here are a few tips to help make your child's dental experiences happy ones.
Find the right "dental home" for you and your child.
Dr. George McEachern, CPDA's founder, suggests focusing on finding a long-term "dental home" for your child—a practice your child can grow up with. Children are less fearful of people and places they have become familiar with.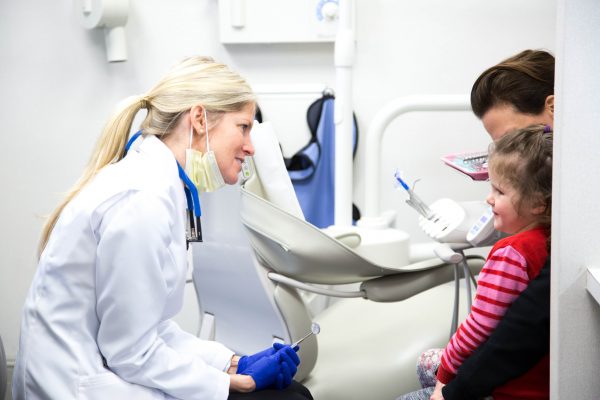 So, for you, it's all about partnering with a team you trust, and for your child it's about finding a place they'll feel safe and comfortable going to for years to come.
Dr. McEachern highly suggests selecting a pediatric dentist. Pediatric dental specialists have had two additional years of training and are staffed with team members dedicated to the unique needs associated with children's dental care. Many have also studied child psychology, which helps them communicate and interact with their patients in ways that foster relationships and make visits enjoyable for children, rather than scary.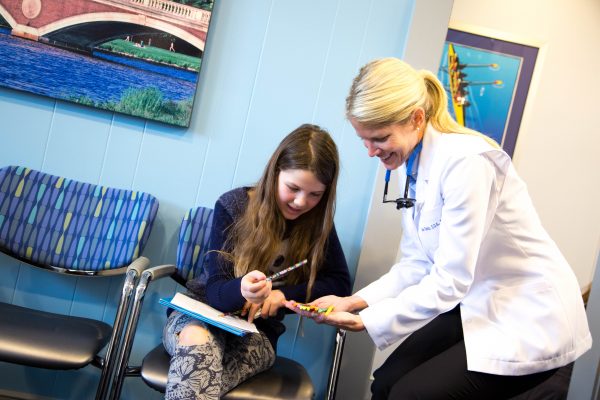 Additionally, pediatric dental offices are generally designed with children's comfort in mind. Look for waiting rooms that are colorful, engaging, and stocked with toys, stuffed animals, books, and doodle boards to entertain children. This way, the dentist becomes a place children look forward to visiting.
Ask about what happens during early visits and explain it to your child.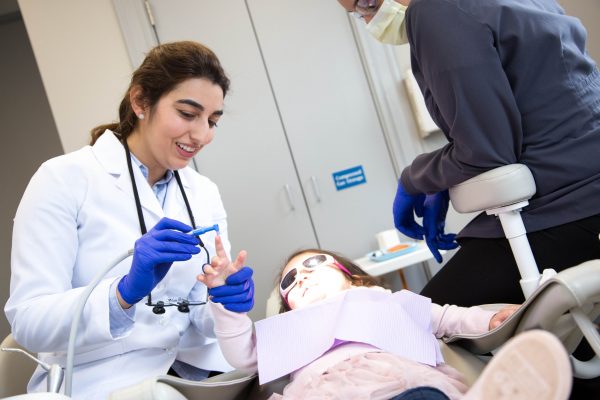 First visits to the dentist are more introductory in nature and geared to provide positive experiences. Early exams usually just involve simple demonstrations of things like tooth brushing—something kids are already used to doing at home. Through these interactions, the dentist determines what the young patient is most comfortable with and slowly introduces additional procedures such as cleanings and full exams.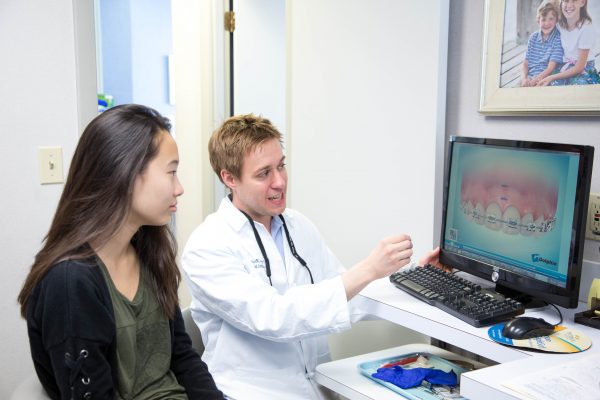 Kids seem to learn better from the show-and-tell technique that many pediatric dentists employ. Dr. Fatima Aziz, a former patient at CPDA, is now a dental associate at the practice. Before an initial exam, she puts her young patients at ease by showing them pictures and explaining what to expect. She demonstrates on Dentoform® stuffed animals and teaches about dental instruments by using friendly names such as the Tooth Tickler, Mister Thirsty and Bubble Maker. Everything is focused on making the experience entertaining and informative. At her office, kids can even test the instruments on balloons made from dental gloves to show them there's nothing to be afraid of.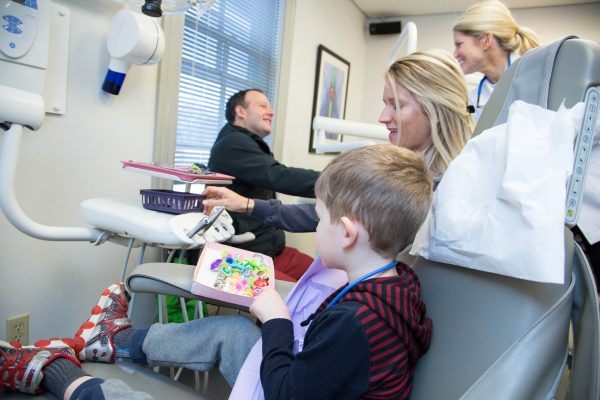 Dr. Aziz says she fondly remembers choosing a "prize" after her visits to the dentist as a child, and she offers her patients the same opportunity. She knows how picking out a special sticker or trinket or getting a new toothbrush can make visiting the dentist fun for kids. Plus, the positive reinforcement helps children create positive memories of their early dental visits.
Learn tips and tricks to use at home.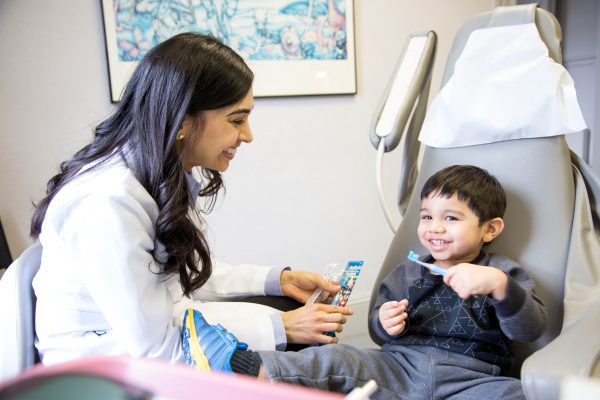 Pediatric dentists and hygienists are a fantastic source of information about children's oral healthcare. Remember that you and your pediatric dental team are a partnership with the primary goal of keeping your child healthy, so don't be afraid to ask for guidance! They can suggest products, show you how much toothpaste to use, and give advice on helping your child enjoy brushing and stay engaged in their oral health care at home.
They can also offer dietary counseling and guidance that can benefit your child's overall oral and systemic health, such as which snacks are more cavity causing than others and when (and how) to start breaking habits like thumb-sucking and the use of pacifiers. Staying involved and establishing good oral health practices at home will result in better visits to the dentist, which benefit everyone.
Know what emergency oral care is available in your child's dental home.
As many parents of toddlers soon discover, these new movers and shakers are especially prone to tumbles and injuries as they master gross motor skills. According to the American Academy of Pediatric Dentists, many of these injuries affect the mouth. To be prepared, it is important to consider what type of emergency oral care is available through the pediatric dentist you choose. Some offices, including CPDA, have an on-call doctor available via telephone after hours—since kids and accidents aren't on an office schedule!
It's never too early to begin reinforcing positive oral health care habits with your child. Good pediatric dental care can result in a positive attitude about going to the dentist and, subsequently, a lifetime of healthy smiles!
This is a paid partnership between Cambridge Pediatric Dental Associates and Boston Magazine's City/Studio
---