5 Answers to Common Questions from Middle School Parents
By any measure, middle school is a huge transition for children. The buffer between elementary school and high school, it signals a time of growth and maturation, presenting unique opportunities and challenges.
At Shore Country Day School, a private, coeducational pre-K through grade 9 school in Beverly, students thrive in a creative environment carefully designed to inspire and support students during this critical time. Head of School Clair Ward shares some insight on how parents can help their children navigate the new world of middle school with answers to the questions she hears most often.
What basic curriculum should my child be learning in middle school to prepare for high school and beyond?
"While academic skills like reading, writing, and computing are essential for school success, the best preparation for high school goes beyond any particular content," says Ward. "Time and time again, secondary schools will remark that the best-prepared students demonstrate successful academic behaviors. These include the ability to organize, the ability to meet deadlines, the ability to break down long-term assignments, etc. Among all of these, the ability for a student to self-advocate by seeking out a teacher for support is one of the strongest predictors of success."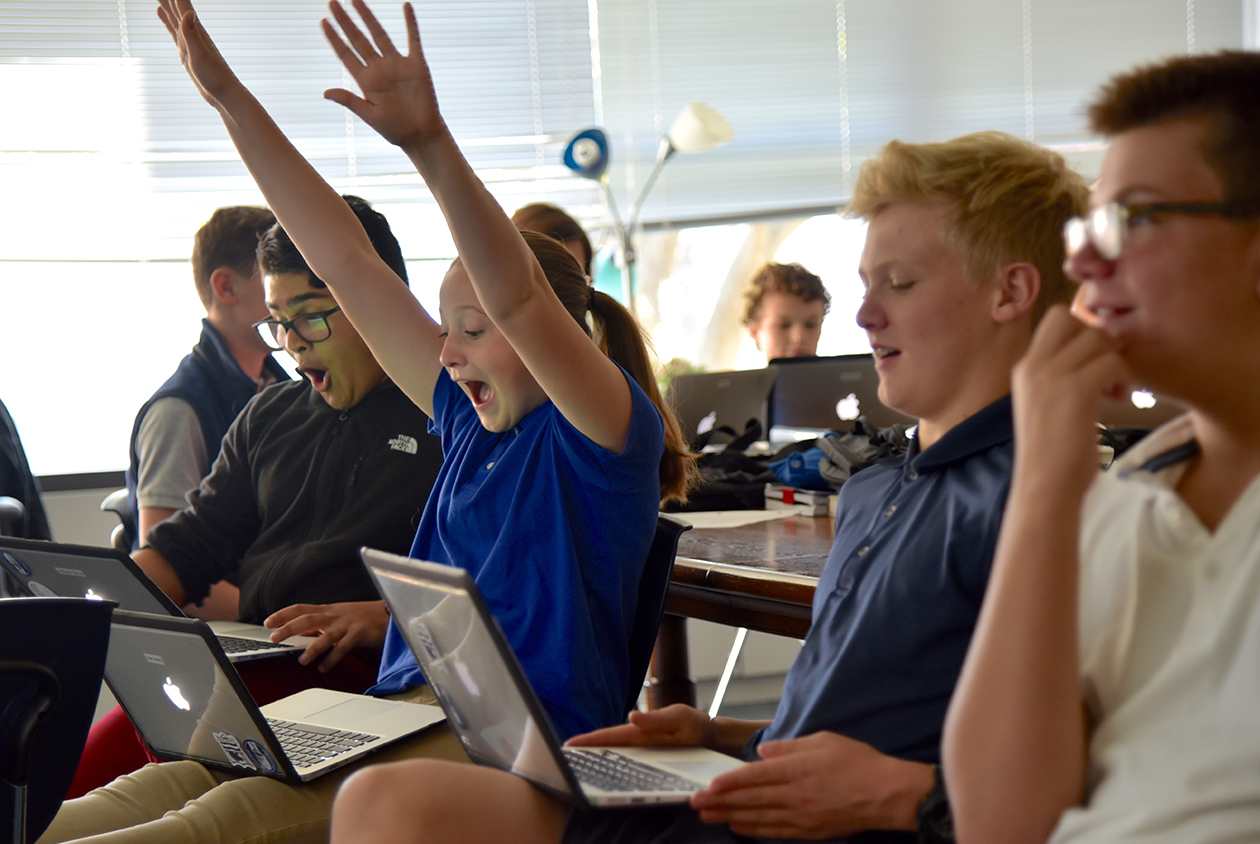 How involved should my child be in extracurricular activities? What does your school offer, and do you have any recommendations?
"The key to a happy and resilient child is balance. While some children have found a specific passion or interest, developmentally a middle school child benefits from being exposed to a variety of experiences," Ward says. "One of the greatest benefits of a program such as Shore's is the ability for young people to exercise a wide range of skills and passions all within the course of a school day. All students participate in athletics daily throughout the school year. In addition, there are opportunities to design in the iLab, perform on the stage, and create in the studios."
How should a school measure academic success?
"It is crucial for schools to measure success relative to the population of children they serve. Setting benchmarks, measuring progress, and reporting to families helps the community remain informed," says Ward. "At the same time, too often these benchmarks fall short of setting goals and measuring progress for each individual child. Naturally, this is less of a challenge in schools like ours that have a low student-to-teacher ratio. The bottom line is that a school's effectiveness should be measured against its ability to promote growth in each child."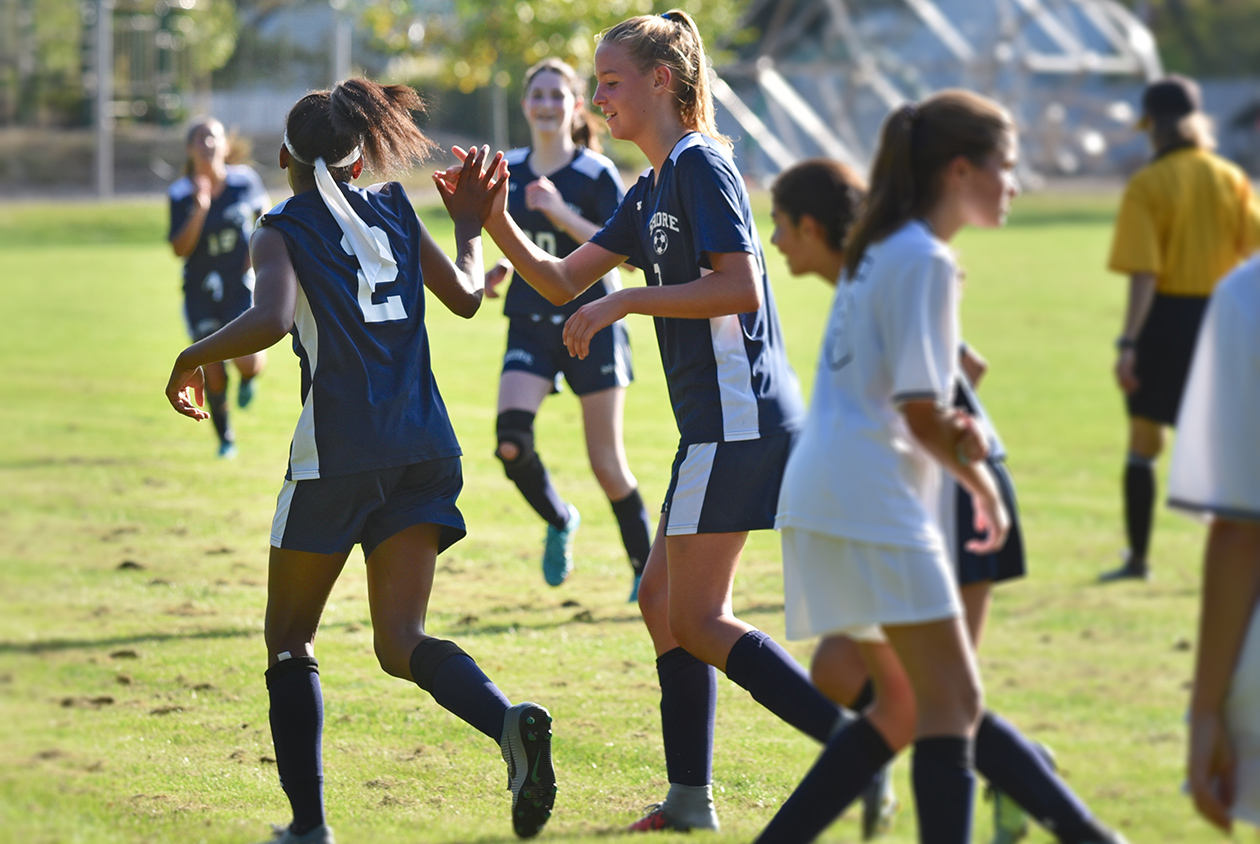 If my child is having problems fitting in or other social issues, what should the school do to assist them?
"Supporting children through social challenges relies first and foremost on a strong partnership between home and school," she says. "Schools often ask families or families ask schools to build the framework for support at home or at school. Regular communication, appropriate support mechanisms, and active engagement from the classroom teacher and administrators help to foster a team approach."
What should I do at home to help my child transition smoothly into the middle school setting?
"First, families should establish the opportunity for children to share comfortably at home. Second, families should support children without shielding them from every risk or rescuing them from natural consequences. Making mistakes in middle school—with adult support, of course—helps children to develop independence that is not possible when we rescue them," says Ward. "Finally, children want to know they are 'known.' While at times families can feel the pressure to help a child begin building a résumé for secondary school or college admissions, we need to resist the urge to send any messages that who the child is needs correction. Raise them to take responsibility and to understand your family values, but help children become the best version of themselves, not the best version of you."
For more information on what Shore Country Day School offers their middle school students and how you can enroll your child, visit shoreschool.org.
This is a paid partnership between Shore Country Day School and Boston Magazine's City/Studio
---