Health
A Guide to Looking and Feeling Your Best This Summer
Looking to step up your summer look, but need a little expert guidance? You're not alone. Minimally invasive cosmetic procedures have increased by 200 percent since 2000—with no sign of slowing down anytime soon. Here are the nitty gritty details on how to prepare for your treatment, surgical and nonsurgical options you can consider, and effortless ways to brighten your smile.
Scheduled for Cosmetic Surgery? Here's How to Get Yourself Ready
Five Nonsurgical Anti-Aging Solutions
The Right Cosmetic Dentistry for Your Smile
A Pre-Cosmetic Surgery Checklist
With cosmetic surgery, it's easy to get swept up in nerves and excitement over getting the look you want. But you'll need to put in a little work beforehand, too. Preparing your body and life prior to heading into the operating room will help ensure a comfortable and speedy recovery.
Stop drinking and smoking: These two habits are not only known to increase the risk of complications in surgery, but they can also slow down the recovery process and result in a higher chance of scarring. Even just taking a break from drinking and smoking for one to two days before surgery reduces those risks greatly.
Focus on your diet: Before going under the knife, make sure your body is at its healthiest and has the nutrients it needs to heal. A diet high in fruit, vegetables, and protein—and low in processed foods and sugar—can keep your body nourished before, during, and after surgery. Avoid eating too much sodium, which can lead to high blood pressure and other complications.
Ask your doctor about vitamins and supplements: While vitamins are good for you in most cases, they're not always best for your pre-surgery diet. Supplements in tandem with most cosmetic surgeries can have adverse effects. Anti-inflammatories supplements, such as turmeric and fish oil, could slow the healing of incisions, and vitamin C could delay the closing of blood vessels. Before surgery, talk to your doctor about any herbal and dietary supplements you're taking; you may need to pause your vitamin intake until after you're fully healed.
Set up your recovery area: Once the surgery is over, recovery is the name of the game. During the recovery period you may not have a full range of motion, so preparing your house for this will be vital to a successful recovery. Put food, water, and any medications you'll need at waist level, and rely on chairs that you can easily sit in and exit comfortably. If you have a more invasive surgery, make sure you have a place to sleep that does not require the use of stairs, and someone to stay with you to assist as needed.
Set up alternate care for your kids and pets: Depending on the surgery, you may be down for the count for a few days, and not able to function the same while you recover. Making arrangements for responsibilities you have will give you peace of mind so you can relax fully during your recovery.
Most Popular Surgical Treatments in 2017 (according to the American Society of Plastic Surgeons): Breast augmentation (290,000), liposuction (235,000), nose reshaping (223,000), tummy tuck (128,000), buttock augmentation (19,000)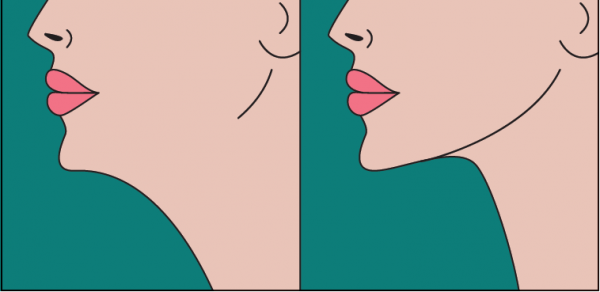 Fight Aging With These 5 Noninvasive Procedures
Want to turn back the clock without going under the knife? These nonsurgical solutions can deliver the results you want with reduced recovery time, lower costs, and little maintenance. From a fresher face to a new head of hair, here are five popular options that will take years off your appearance — no surgery required.
1. Injections: Botox and Dysport are medications injected directly into the facial muscles to reduce the appearance of wrinkles and treat eyebrow and forehead creases, crow's feet, chin dimples, downturned corners of the mouth, upper lip wrinkles, excessive sweating, and more. Both injections are minimally invasive and only require 10 to 15 minutes to administer with no need for anesthesia. Patients can notice the difference in as little as four days to two weeks, and the results last for months.
2. Dermabrasion: This milder treatment uses a tool (i.e. a wire brush or diamond wheel) to remove and polish the top layers of skin to allow new skin growth. Typically, the skin is numbed with a local anesthetic to avoid any discomfort and an ointment or topical cream is prescribed for a week to 10 days following the appointment. The treatment is ideal for reducing the appearance of scars, aging skin, crow's feet, lesions, sun damage, and even tattoos for a more subtle transformation.
3. Laser Skin Resurfacing: A broad term for a set of skin procedures, lasers, and energy-based devices can help reduce the appearance of brown spots, redness, and wrinkles through concentrated pulsating beams of light to tighten skin and stimulate collagen production. Speak to an expert about your problem area—be it sun damage, scars, stretch marks, uneven pigmentation, fine facial lines, broken blood vessels, or more—and they can find the appropriate laser treatment for you.
4. Chemical peels: During chemical peel treatment, an acid is applied to the skin to induce exfoliation to remove layers of dead skin and rejuvenate the newly emerged skin. Varying in strength, peels can reduce the appearance of fine lines, improve acne scarring and age spots, and remove precancerous lesions like actinic keratosis, revealing smoother and fresher skin with lasting results. A light peel requires very little downtime, allowing you to schedule lunchtime treatments.
5. Hair replacement: Nonsurgical hair replacement is a safe and easy alternative to hair transplantation surgery. For women and men with thinning hair, natural hair integration can give you thicker and healthier locks, minus the use of artificial fibers, powders, weaves, or chemical adhesives. This method can also effectively treat all forms of alopecia, telogen effluvium, trichotillomania, and male-pattern baldness with authentic, touchable tresses.

How to Get That Perfect Summer Smile
A sparkling smile isn't exclusive to models and movie stars. But with new advances in cosmetic dentistry, brushing with baking soda and wearing a retainer just won't cut it. Whether you want to dazzle at a job interview or laugh out loud on date night, there are many reliable, accessible options that can get your smile ready for a starring role.
Tooth whitening: Stop squinting in the mirror to check the effects (or lack thereof) of your whitening toothpaste. Instead, get help from a professional with an in-office whitening treatment. The simple procedure takes just 60 to 90 minutes and includes a thorough cleaning of your teeth, followed by an application of a powerful whitening solution by your dentist. The procedure can be repeated until you've achieved the exact shade of white you want.
Veneers: Whether you're suffering from unevenness, yellowing, chipping, gaps, or all of the above, veneers can be a cure-all for your cosmetic dental woes. Following an initial consultation, thin layers of porcelain are designed to look like improved (but still natural) versions of your teeth. The veneers are then placed by a dentist during a second appointment. While an instant perfect smile can be a dream come true, the procedure is permanent, so think carefully before making a decision.
Braces: Your orthodontic options have come a long way since your childhood choice between red or blue braces. Clear or tooth-colored ceramic braces offer a subtler solution while remaining just as effective. Even harder to spot, Invisalign offers adults with minor misalignments a convenient, removable solution. Lingual braces use traditional metal brackets, but craftily hide them behind the teeth.
Tooth-colored fillings:  Silver fillings can be an unsightly, permanent reminder of cavities. But thanks to tooth-colored, composite resins, your molar can look as good as new after a trip to the dentist. Better yet, the process for receiving a tooth-colored filling is as simple as traditional fillings and can be completed in one visit. It can actually be even healthier for your tooth since it doesn't require the dentist to remove as much of the natural tooth structure as other types of fillings.
RESOURCE GUIDE
Medical
Min S. Ahn MD, FACS
2 Connector Road, Suite 2C, Westborough
508-366-2020 | awcenter.com
Dr. Min S. Ahn, a double-board-certified facial plastic surgeon, utilizes a personalized approach to facial rejuvenation. "By providing patients with individualized treatment plans, I'm able to restore youthfulness naturally," he says.
The Boston Center for Ambulatory Surgery
170 Commonwealth Avenue, Suite 101, Boston
617-726-5280 | dryaremchuk.com
Follow on Facebook, Twitter, and Instagram
Dr. Yaremchuk is an internationally renowned aesthetic and craniofacial plastic surgeon practicing in Boston. He is known as an innovator and teacher who uses state-of-the-art techniques and knowledge to care for his patients.
Boston Center for Facial Rejuvenation
1 Brookline Place, Suite 427, Brookline
617-735-8735 | seandohertymd.com
Follow on Facebook, Twitter, and Instagram
Dr. Sean Doherty is a board-certified plastic surgeon who treats men and women in the Boston area. His areas of expertise include breast, male chest, abdomen, facial surgery, and injections and laser procedures.
Boston Facial Plastic Surgery
Boston and South Shore
617-472-4137 | bostonfacialplastics.com
Boston Facial Plastic Surgery is a facial aesthetic surgery practice offering nonsurgical and surgical procedures, including Botox/Dysport, dermal fillers, lasers, chemical peels, medical-grade skin care, face-lifts and neck-lifts, eyelid rejuvenation, rhinoplasty, and more.
Brookline Progressive Dental Team
1842 Beacon Street, Suite 301, Brookline
617-232-8113 | brooklinedentalteam.com
Follow on Facebook
Brookline Progressive Dental Team is a group of highly skilled, board-certified prosthodontists who specialize in restoring oral aesthetics and function. They are proud of the personalized, patient-directed care they offer to restore your appearance and oral health.
Dr. Ted Filandrianos and Associates LLC
1400 Centre Street, Suite 101, Newton Centre
617-244-4871 | teethbydrted.com
Follow on Facebook
Whether a patient comes to Dr. Ted Filandrianos office for cosmetic dentistry, periodontics, implant dentistry, neuromuscular dentistry, or general restorative and cosmetic procedures, all of their dental needs are met in one office.
GFaceMD
25 Walnut Street, Suite 101, Wellesley Hills
781-524-3223 | gfacemd.com
Follow on Facebook and Instagram
GFaceMD, founded by board-certified dermatopathologist Gretchen Frieling, MD, is a unique, boutique, client-focused medical-aesthetic practice in Wellesley Hills, with a mission to optimize beauty through advanced micro-enhancement techniques with the utmost professionalism, education, and confidentiality.
Jeannie Chung Plastic Surgery & Skin Rejuvenation
40 Walnut Street, Suite 202, Wellesley
781-235-3223 | drjeanniechung.com
Follow on Twitter
Jeannie Chung's aesthetic philosophy is a simple one: She wants to provide you with a natural, rejuvenated look and inspire an improved outlook and sense of well-being.
Newton Dental Associates
93 Union Street, Suite 402, Newton
617-965-0060 | newtondentalassociates.com
Follow on Facebook and Instagram
Dr. Berik, Boston's premier cosmetic dentist, has the skill and artistry to rejuvenate your look. For more than 25 years, she's been creating dream smiles, from simple whitening to extreme makeovers, for patients around the world.
The Newton Dental Group
290 Centre Street, Newton
617-332-3100 | newtondentalgroup.com
Follow on Facebook
Technologically advanced, boutique-style general dentistry office highly focused on excellent quality of care and an individually tailored patient experience, which is second to none.
Warshauer & Santamaria
396 Commonwealth Avenue, Boston
617-437-1520 | backbaybostondentist.com
Follow on Facebook and Twitter
An award-winning, multi-specialty dental practice in Back Bay, Warshauer & Santamaria has both general dentists and renowned specialists working together to provide world-class dental care while creating beautiful smiles and meaningful connections with patients.
Wellesley Dental Group
5 Seaward Road, Wellesley
781-237-9071 | wellesleydentalgroup.com
Follow on Facebook and Twitter
Wellesley Dental Group is a multispecialty dental practice specializing in cosmetic and restorative dentistry. Two generations of Drs. Ali, all graduates of Tufts University School of Dental Medicine, are dedicated to providing state-of-the-art, high-quality dental care.
Beauty
Lin Plastic Surgery
110 Francis Street, Suite 5A, Boston
617-632-7827 | linplasticsurgery.com
Follow on Facebook and Twitter
Dr. Samuel Lin is a double-board-certified plastic surgeon and associate professor of surgery at Harvard Medical School who specializes in facial and nose surgery, breast surgery—including reductions, lifts, and reconstruction— and body contouring.
Guy Rochman, MD
300 Mount Auburn Street, Suite 511, Cambridge
617-876-1600 | rochmanmd.com
Discover Guy Rochman, MD's "Friday Night Lights." Have your procedure Friday night. Be ready for work Monday morning.
Suisse Salon
31 Channing Street, Newton
617-244-9414 | suissesalon.com
Follow on Facebook and Twitter
Suisse Salon provides cutting-edge hair replacement systems and services for men and women in the greater Boston area. Suisse's unique Invisible Attachment technique works to conceal all common types of hair loss.
This is a paid partnership between Boston Magazine and Boston Magazine's City/Studio
---