Next Chapter, Best Chapter: A Bostonian's Guide to Aging Well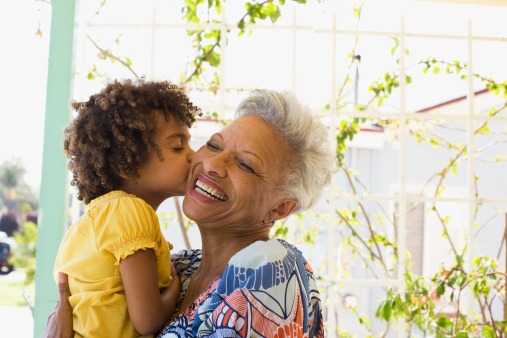 Today's seniors are independent, invigorated, online, and ready for adventure — and communities in the Greater Boston area are evolving to keep up with their active lifestyles. Seniors are also planning for financial success during their golden years and refreshing their image to match their inner youth. Whether you're researching your next steps after retiring or looking for options for a loved one, we have you covered with our comprehensive guide. After all, we all age — so why not age well?
To jump to our Guide To Aging Well resource guide, click here.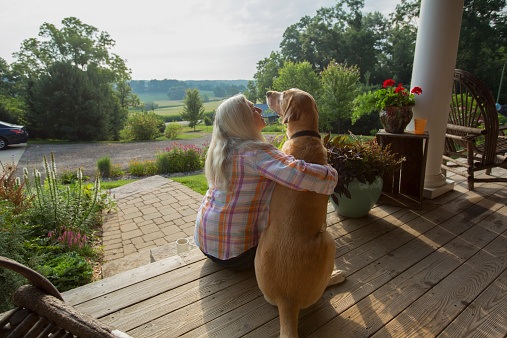 4 Trends in Senior Living
This is not your grandparents' retirement community. Today's seniors are living longer and better, and communities have evolved to meet their ever-changing needs. Here are some of the latest trends modernizing senior living today.
Technology and AI
When COVID-19 hit and the world went into lockdown, many senior living residents turned to technology to communicate with friends and family. But for many of them, the pandemic was the first time they accessed video calls and social media, and their tech deficit quickly became a communication hurdle during a time of isolation. Moreover, some communities realized quickly that their technology infrastructure was inadequate to handle the demand pandemic living placed on it.
As a result, many senior living communities prioritized technology upgrades, increasing their bandwidth and installing strong WiFi networks. Some offer tech concierges to help residents set up and manage devices, navigate the digital world, and troubleshoot technology issues. Voice-controlled personal assistants like Alexa have also become more popular with seniors, helping with simple tasks like turning on lights, setting up medicine reminders, and connecting with friends and family. And telemedicine has become more routine, giving residents quick access to doctors without having to leave their home.
Focus on Wellness
Wellness is a buzzword across many industries — and that includes senior living, spanning from design and architectural choices to layout of the campus. Modern senior living communities are paying attention to outdoor access, offering ample natural light indoors, and designing complexes with plenty of green spaces.
In addition, communities are featuring wellness centers that serve as a hub for resident health and fitness programs. From yoga classes and personal training to indoor and outdoor pools, workout options are plentiful to appeal to differ- ent fitness tastes. In addition, mental wellness and relaxation are promoted through massage therapy, art studios, meditation rooms, and group and personal therapy.
Resort-Style Living & Gourmet Dining
Luxury living in your golden years has also become a priority, catering to seniors who enjoy the attention that comes with staying at a resort. Fine living starts with the customization of single family homes, cottages, and apartments with high-end finishes, appliances, and professionally designed interiors. Lush campuses boast walking trails, water features, and plenty of options for outdoor activities — including pickleball. And concierges, cleaners, and other staff cater to residents' personal needs. Similarly, meals have become more nutritious and gourmet, with the food and beverage programs managed by skilled chefs who design restaurant-style menus. And dishes are made from fresh ingredients — some grown on-site.
Pet-Friendly
A recent study out of the University of Michigan linked owning a pet for five or more years to delayed aging in the brain in adults around the age of 65. Researchers found that over a six-year period, cognitive rates decreased more slowly in adults with pets than in non-pet owners. Other studies have also shown a correlation between lower blood pressure and reduced stress in senior pet owners. As research continues to support these studies, many communities are welcoming furry companions­ — including memory care and assisted living facilities. Pet-friendly communities help seniors to stay active in their care for their four-legged friends and can ease the emotional transition that can comes with moving from a family home to a senior living community.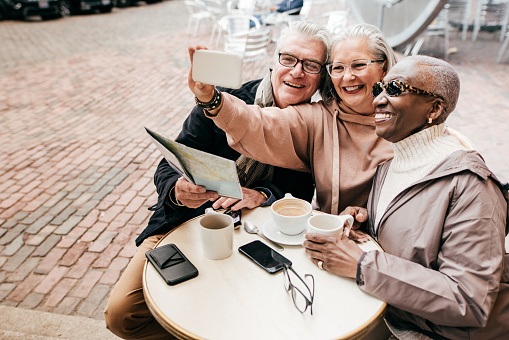 Keep Your Eyes on the Prize
Both eyelid and brow lifts have their merits. Find out which option may be right for you.
Saggy skin around the eyes is a natural and common sign of aging — luckily, cosmetic surgeries like an eyelid or eyebrow lift can do wonders for restoring a youthful glow. Here's how to decide which one is right for you.
EYELID LIFT
What does the procedure do?
Sometimes referred to as an eye lift or blepharoplasty, an eyelid lift addressesdrooping eyes caused by sagging skin, loose muscle, or excess fat. It targets the upper lids and contours them by removing fat deposits and tightening the muscles and tissue.
What are the major benefits?
It reduces bagginess from lower eyelids and removes excess skin from upper eyelids. It can also be an important procedure to improve vision for older people whose sagging eyelids make it hard to see. If done for medical purposes, the procedure may be covered by Medicare.
Who's a good candidate?
People in good health, age 35-plus.
How long does it last?
Upper eyelid surgery lasts five to seven years, while lower eyelid surgery rarely needs to be repeated.
BROW LIFT
What does the procedure do?
Also known as a forehead lift or rejuvenation, a brow lift addresses the weakening of eyebrows from slack muscles and stabilizes them back to a youthful level. Specifically, brow lifts tighten the drooping skin over the outer corners of the upper eyelids. It can be done in con-junction with an eyelid lift or facelift.
What are the major benefits?
Reducing signs of aging in the forehead and brow areas like furrows and creases to create a softer, more relaxed facial appearance.
Who's a good candidate?
People with low sagging brows or brow asymmetry.
How long does it last?
Depending on the type of brow lift, several years to 10 years or longer.
Wealth Management: Unlocking Financial Success
A wealth advisor relationship can offer more than just financial advice; it can provide a path to financial success and security during your retirement years. Here are five key benefits of working with a trusted wealth advisor:
Tailored Retirement Plans
Wealth advisors are your partners in reaching your financial goals. Whether your retirement plans include buying a vacation home, traveling the world, or spending quality time with loved ones, an advisor can create a personalized financial roadmap to help you get there and keep you on track. Advisors also offer valuable guidance on saving and investing strategies tailored to your retirement plans, provide insights on optimizing retirement accounts like 401(k)s and IRAs, and develop strategies for tax-efficient withdrawals during retirement to maximize your income.
Tax-Saving Opportunities
Wealth advisors have a deep understanding of the ever-evolving tax landscape. They'll help you pay fewer taxes by making smart investment choices and finding legal ways to reduce your tax bill.
Diversification and Risk Management
In retirement, preserving your nest egg is crucial. To reduce risk and ensure your financial wellbeing, wealth advisors help you spread your investments across different options. This way, if one investment doesn't do well, it won't hurt your overall financial health.
Estate Planning
Wealth management isn't only about making more money; it's also about protecting the financial security of your family and generations to come. Based on your goals, wealth advisors can help create a comprehensive estate plan that may include wills, trusts, powers of attorney, healthcare directives, and other legal documents. They can also help you decide on the appropriate legal structures for your assets, ensuring that your legacy is secure.
Peace of Mind
One of the best things about having a wealth advisor is the peace of mind they bring. Financial decisions can be stressful, especially during market volatility or significant life events. A wealth advisor can offer informed and rational guidance, helping you to make smart choices and avoid emotionally-charged decisions.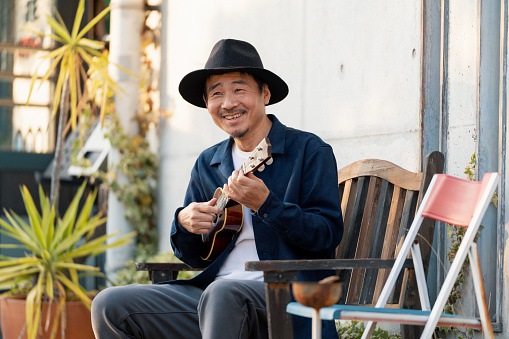 ---
Resource Guide
Benchmark Senior Living
Benchmark is the largest senior housing provider in New England, providing independent living, assisted living, mind and memory care, and respite care options in 65 communities across seven Northeast states. | Waltham, MA; 781-590-3337; benchmarkseniorliving.com; Facebook: benchmarkseniorliving</a
Frank Botta, JP Morgan
The accumulation of assets often stems from years of hard work, focus, and risk-centric opportunities. Personal wealth planning requires the same level of attention as your career to expand the possibilities your assets represent. | Boston; 617-654-2273; weathpartners.jpmorgam.com/boston/the-botta-mccarron-group</a
Opus Newton, From 2Life Communities
Opus is a whole new kind of senior living community within financial reach for those who find upscale communities too costly and don't qualify for subsidized living. This innovative approach puts you in control while offering the services and social opportunities you want. | Newton, MA; 617-912-8480; 2LifeOpus.org</a
The Boston Center for Facial Plastics
Dr. Waleed Ezzat's philosophy is natural beauty is the best kind of beauty. He addresses each aesthetic challenge by considering the whole facial anatomy. This comprehensive approach maintains his goal of natural-looking results. | Boston; 857-350-4205; drezzatmd.com; Instagram: @bostonfacialplastics</a
Dr. Jeannie Chung
Double board-certified plastic surgeon specializing in head and neck procedures. Her practice offers a variety of anti-aging treatments from chemical peels and injectables to lasers and cosmetic surgeries. | Wellesley, MA; 781-235-3223; drjeanniechung.com; Instagram: @drjeanniechung</a
Wingate Living
Step inside a Wingate Community, and you'll see that they build more than beautiful residences for older adults. They are builders of friendships and communities that make you feel right at home. | Needham, MA; 800-948-4283; wingateliving.com</a
This is a paid partnership between Boston Magazine and Boston Magazine
---