Living Your Best Life: A Guide to Aging Well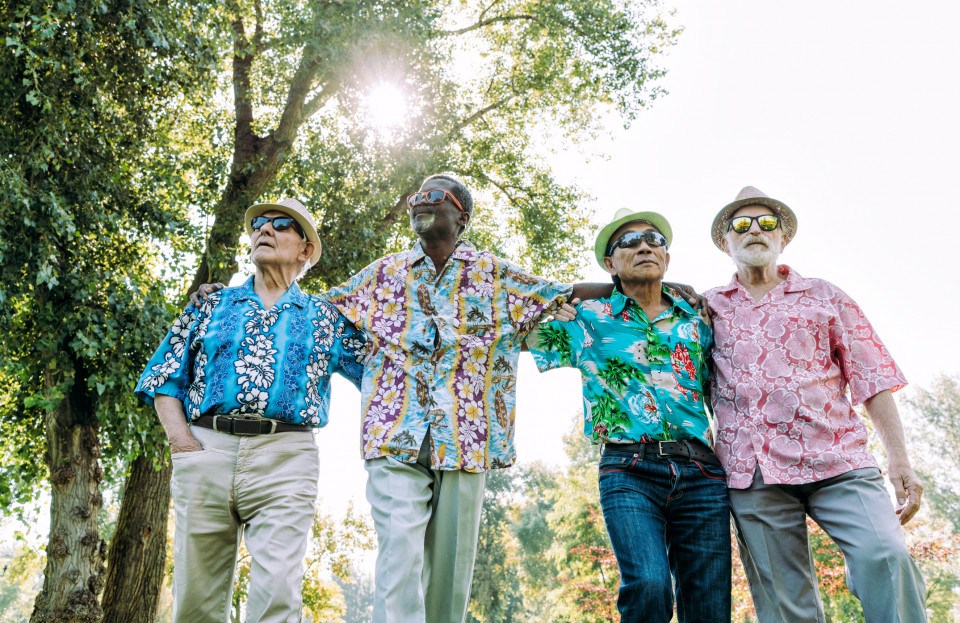 If you or your parents are part of today's older generation, then you can likely be described in a few ways: independent, connected, and proactive. There's no longer just one way to age—and you need a plan that will match you and your family's lifestyle. Whether you or your parents are ready to move into senior living community with new friends or to begin a second act at home with a new investing strategy and exercise regime, we've got your covered with information about making the right choice and crafting a life plan that'll stand the test of time.
Click here to see our expert resource guide.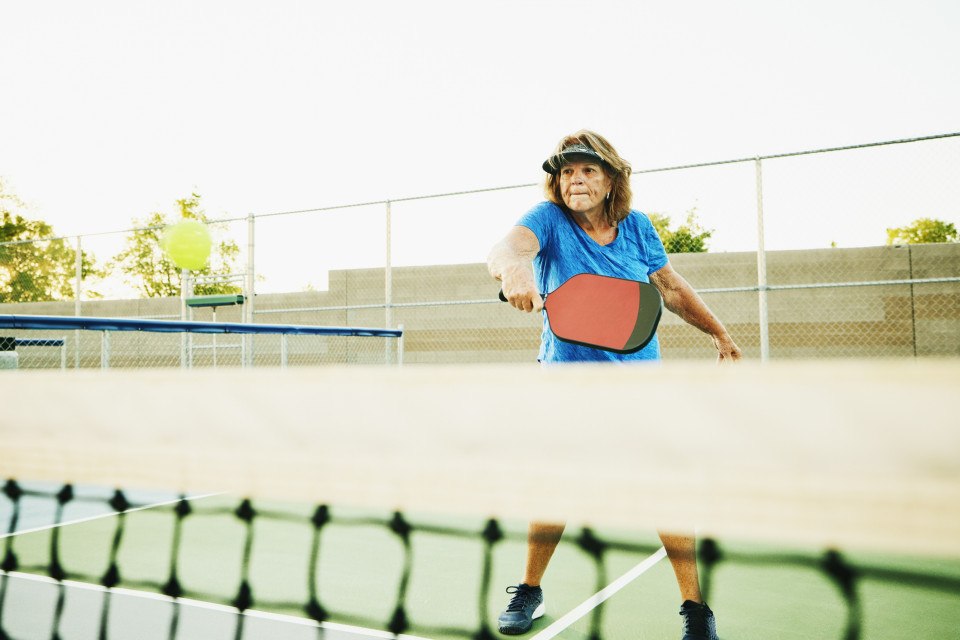 Moving On Up
Upgraded tech, new and exciting amenities, and more chances to meet people than ever before—these are just a few trends taking over senior living communities.
What do you like most about your home? Maybe it's the design or a relaxing room. Over the past two years, the comfort of home has taken on new meaning. That's especially true in senior living communities. The next generation is taking new shape—and according to research on senior living trends, personalization will play a bigger role than ever before. Here are some trends that will define senior living communities in years to come.
Evolving Spaces
As the amount of Americans aging into senior living communities remains consistent—there are 16 million people aged 75 and up living in the U.S.—these communities will need to ensure they have all the necessary amenities for their residents.
For one, with the pandemic top of mind, implementing smart healthcare solutions to address resident concerns is a top priority. According to a senior living trade publication, on-site primary care will likely become a necessity in senior living communities rather than a bonus. Telehealth setups are also becoming a regular fixture. At the onset of the pandemic, almost half of primary care visits for Americans 65 and older were telehealth-based. In telehealth and on-site care, there is a need for greater personalization to cater to individuals. For those who are unable to see a physician in person, the increase in telehealth provides a previously unrealized convenience factor.
With a greater push to create spaces designed to feel welcoming and comfortable, personalization will continue to be a major trend in the layout and design of senior living homes. Residents are being given choices for what they'd like their living spaces to look like—for instance, the colors of their walls or the material on their countertops.
Top-Notch Amenities
These days, it's not enough just to have the basics at a senior living community. As people look to move into the next phase of their lives, they're going to have more options and will expect the best. Whether that means fine dining, shopping, or a calming atmosphere throughout the property, retirement communities are upping their game to cater to residents. In some senior living communities, "ultra luxury" is taking over—with gourmet chefs and, in keeping with the times, "tech concierges" to assist with the use of electronic devices like iPhones and software like Zoom. What's more, because these properties are designed to provide many different activities day to day, there's tons of opportunities to socialize. Active adult communities, which cater to people ages 55 and up and are often located by amenities like golf courses and pickleball, are continuing to pop up all over the country and provide opportunities for making new friends.
Prioritizing Mindfulness
A push for wellness has also been a major trend in the retirement community space. For instance, senior living communities have placed an emphasis on gardens and greenways to get residents outside and fashioned new gathering areas like patios and balconies for safe socialization. What's more, since today's senior citizens are looking to be active, the communities they live in are taking note. That means including spas, yoga studios, and other avenues for staying nimble and expanding opportunities for residents to get moving.
A Change for the Better
A move into an assisted living community can be the easiest quality of life boost for an older adult. Here's how to help get your parents on board.
It's a tale as old as time. Our parents start to get older, they grow less independent and we start to consider ways to make life easier and more enjoyable for them: help with dishes and laundry, an easier way to find a community, people around to talk to, play games, and form friendships with. You can find all that and more in assisted living (or personal care) communities, which are a perfect way to prioritize your parents' overall happiness and wellness. Here are some tips to approach the transition and make it a smooth one for the whole family.
How do you know it's time?
It's important to be observant of your parents as they get older. If you notice increased forgetfulness—especially if it puts their safety at risk—they may benefit from knowing there is a consistent helping hand nearby. If you suspect that a parent has sustained a fall, notice sudden weight loss, a lack of personal or home cleanliness, or mobility and vision problems, try to talk to them about the assisted living option. They may take comfort in the fact that the right community will take care of household chores and offer medical support, while they maintain a level of independence. Plus, living in a community opens them to more social occasions.
How do you bring up the conversation?
The conversation about assisted living is not the easiest. Avoid waiting until the middle of a negative event to bring up the option. Think of the move as a choice with several benefits. Transitioning into assisted living is not meant to be a response to a crisis, but a life step to optimize one's quality of life. It's a next step where happiness, health, safety, and fun are the top priorities rather than daily responsibilities.
How do you make sure you're sensitive?
This is a good time to keep in mind that your parents' health and safety are at stake—so the conversation is necessary. It may be helpful to let them take the lead, guiding them to a decision but not making decisions for them. It's also important to remain patient. Express your concern for their safety without crossing boundaries. You know your parents—what type of language tends to be most productive with them?
How do you choose the right community?
Don't wait until a health crisis to choose a facility. You want to avoid the pressure of time because it can lead to a hasty or ill-fitting decision. If your parents haven't reached the assisted living stage yet, but they want to be prepared, discuss the option of a continuing care retirement community, which offers graduated living situations—from independent to skilled nursing care.
Mind, Body, and Spirit
Boston's own Benjamin Franklin once said that two things in life are inevitable: death and taxes. If he had continued on with that quote, he might have added that while taxes are unavoidable, there are things we can do to slow the aging process and retain our youthful vigor. From minding your meals to getting sufficient exercise, here are some of the tips you can use to feel younger and prove that age is in fact just a number.
Consider Your Diet
It might sound obvious, but it bears mentioning: What you eat affects your physical and mental health. For instance, if you limit your red meat intake, you can decrease your risk for heart disease and diabetes.
Meanwhile, highlighting different colored foods like blueberries or cherries and avoiding sugar at a reasonable rate are all ways to feel healthier and lower your blood pressure. Overall, monitoring your diet and eating habits is an integral part of aging gracefully.
Get Moving
It's true that you should aim to get some form of daily exercise. But as long as you remain committed, that can mean taking a walk or going for a bike ride on lower-impact days.
When you get older, your heart has to work harder to pump blood and your balance can waver. Be sure to focus on aerobic and muscle training to address these issues and keep your body strong.
What's more, doing some form of daily exercise can help reduce the risk of heart disease and cancer. Ultimately, it's about listening to your body and knowing your limits. By picking the right equipment and workout plans, you'll feel like your best self.
Listen to Your Body
Aches and pains are a natural part of getting older, which is why it's important to recognize when your body is hurting. The problem areas with aging—the back, knees and hips—are the usual suspects, but our teeth also deserve special attention. As our age increases, so too does our risk of gum disease, while a lifetime of chewing and grinding can take a toll. Emphasizing soft foods, keeping up with biannual dental checkups and cleanings, and practicing sound hygiene habits like brushing twice a day and flossing can help keep your smile youthful.
Practice Mindfulness
Mental health is as important to the aging process as physical health. There's a reason it's called the power of positive thinking, after all. Considering all the things you're thankful for or what makes you happy can go a long way towards your well-being. Try keeping a running list of these items and make time for them.
Ultimately, mindfulness is all about habit forming. Make sure you get enough sleep—it's an essential part of taking care of ourselves. Get out into the sun. Visit a park. Find a new hobby or dive back into a passion project. Whatever your happy place is, embrace it—there's no better way to feel alive.
Resource Guide
2Life Communities
2Life Communities: Inclusive. Innovative. Game-changing. Life-changing. At 2Life, we're firm believers in the value of community living for senior adults age 62 and better. To learn more, visit 2LifeCommunities.org. MA; 617-912-8400 ext. 8421; 2lifecommunities.org; Facebook: LifeAt2Life; Twitter: LifeAt2Life
Avenu Natick
Avenu at Natick is the MetroWest's premier active adult senior housing community. Designed for residents ages 62+, Avenu offers dedicated on-site staff, frequent social activities, and resort-style amenities including a lounge, pool, chef's kitchen, theater, and salon. Newton Lower Falls, MA; 617-559-5005; avenunatick.com; Instagram: avenunatick; Facebook: AvenuNatick
Benchmark Senior Living
Benchmark is a leading provider of senior housing in the Northeast and the largest in Massachusetts, providing independent living, assisted living, memory care, and respite care options in 64 communities and across seven states. Waltham, MA; 781-574-8594; benchmarkseniorliving.com; Facebook: benchmarkseniorliving
The Bristol, Wellesley
The Bristol is a luxury condominium building, comprising 24 elegantly designed residences located in the heart of Wellesley, MA. Amenities include a full-service concierge, fitness center, bike storage, deeded indoor parking, boardroom, and a club room. Welcoming residents fall 2022. Wellesley, MA; 617-962-9292; thebristolwellesley.com; Instagram: thebristolwellesley
Brookline Progressive Dental Team
Brookline Progressive Dental Team is a group of highly skilled, board-certified prosthodontists who specialize in restoring oral aesthetics and function. They are proud of the personalized, patient-directed care they offer to restore your appearance and oral health. Brookline, MA; 617-232-8113; brooklinedentalteam.com; Facebook; brookline-progressive-dental-team
The Commons in Lincoln
The Commons in Lincoln is a continuing care retirement community with attentive staff, fascinating neighbors, and a variety of living experiences from which to choose, allowing you to craft your own unique lifestyle. Moving to a new neighborhood never felt better! Lincoln, MA; 781-430-6063
thecommonsinlincoln.com; Instagram: thecommonsinlincoln; Facebook: thecommonsinlincoln
Edgewood LifeCare & The Baldwin
Edgewood—the Merrimack Valley's only LifeCare community—and Baldwin—a new community in Londonderry, NH—are known for their empowering, enriching cultures in which neighbors quickly become friends. 978-738-6401; edgewoodrc.com; 603-413-0835; thebaldwinnh.org
New Pond Village
When you move to New Pond Village, you don't leave freedom behind. In addition to maintenance-free living, our residents enjoy first-class services and premier amenities. Whatever you do at New Pond Village, the choice is always yours. Walpole, MA; Instagram: newpondvillage; Facebook: newpondvillage
Newton Dental Associates
Newton Dental Associates is an award-winning, multi-specialty, cosmetic and family practice owned by Dr. Anna Berik, Boston's premier cosmetic dentist. Their specialists offer a wide range of services, from preventative care and oral surgery to restorative dentistry. Newton, MA; 617-965-0060; newtondentalassociates.com; Facebook: newtondentalassociates
This is a paid partnership between Boston Magazine and Boston Magazine's City/Studio
---