7 Ways to Catch Fall Fever on the Cape and Islands
Everyone knows that Cape Cod and the Islands are the perfect places for summer fun. But when the weather cools and the leaves begin to change colors, there are even more reasons to stick around post-Labor Day.
Ditch the crowds and plan your getaway to an autumnal oasis. Here are seven ways you can make the most of Cape Cod, Martha's Vineyard, and Nantucket this fall.
Festivals
Fall festivals are the ultimate celebration of the season and this year's calendar is packed. Check out one-day wonders like the Cape's 6th Annual PumpkinFest with hand-blown glass pumpkins of all sizes at the Sandwich Glass Museum on October 21 or the month-long Holiday Gift Show on Martha's Vineyard running November 17 through December 18. The 21 and over crowd will appreciate the bevy of booze-related celebrations like Cape Cod Brew Fest on October 14 and Oktoberfest in Chatham on October 21, plus the Martha's Vineyard Food and Wine Festival on October 19. If you're vacationing with kids in tow, family-friendly gatherings like the Martha's Vineyard Fall Festival at the Farm Hub on October 28 brings the best seasonal activities with cider making, pumpkin carving, and crafts. Trust us – if you're in town, there's a festival happening.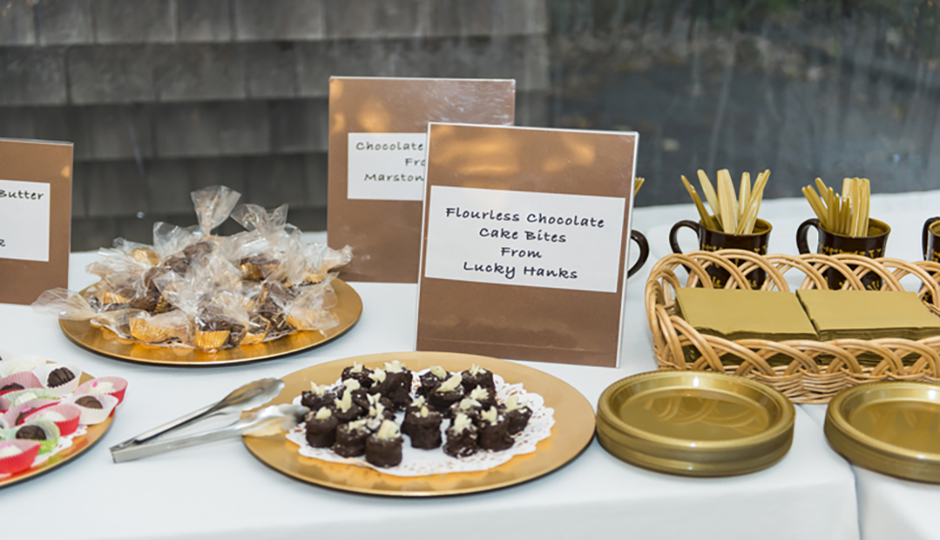 Food
The Cape and Islands are a food lover's paradise come fall. Indulge in fancy fare at high-end eateries, stock up on locally grown produce at farmers' markets, and – of course – snag savory seafood at any of the renowned local joints. Not sure where to start? The Nantucket Inn is perfect for a night of fine dining, while the island's The Downyflake is best for breakfast and brunch. In Edgartown on the Vineyard, Chesca's Restaurant offers supreme Italian and American dishes for a night on the town. On the Cape, the Skipper Restaurant and Chowder House is one of the oldest waterfront restaurants in town with award-winning clam chowder and delicious seafood favorites. And if that isn't tempting enough, you can always visit (surprise!) another festival. Seafood aficionados will love the Wellfleet OysterFest (October 14–15), while organic foodies will appreciate the NantucketGrown Food Festival (October 12–15) and the Vineyard's Local Wild Food Challenge (October 22).
Hiking and biking
Work up a sweat winding your way through all of the hiking and biking miles the shore towns have to offer. Cape Cod has more than 100 public walking trails with both mountain and road biking options, including 114 total miles of bike paths. Martha's Vineyard hiking trails have the added bonus of bird watching for 300+ local species, including the European cuckoo and Magnolia warbler; they also offer a handy map of the 44 miles of bike trails. Almost half of Nantucket is held in conservation trust, making the wildly beautiful lands a treasure trove of hiking trails. Bikers will enjoy the 32 miles of smooth, hill-free paths throughout the island. (Bonus: you'll enjoy gorgeous scenery and wildlife, like above!)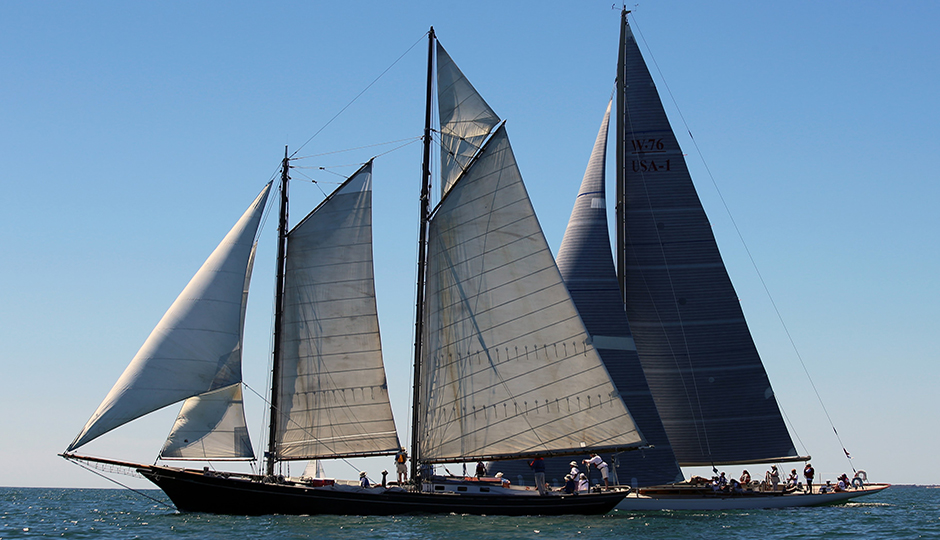 Boating, kayaking and fishing
It's no shock that the Cape and Islands are ideal for water activities of all kinds. Sail a boat around the Atlantic waves or get to paddling in a kayak of your own, plus wind surfing, stand-up paddle boarding, scuba diving, kite surfing, and more. Fishing fanatics will have their pick of the seas, especially at the Martha's Vineyard Striped Bass & Bluefish Derby, a month-long fishing extravaganza running through October 14. The derby recently celebrated 72 years of island tradition.
Whale watching
Have a whale of a tale to tell your friends back home after a whale (and seal!) watching expedition. Whale and seal watching tours on Cape Cod and Nantucket run through mid-October and boast the chance to see humpback, finback and minke whales up close, or grey seals in their natural habitat. Take a crash course in whaling history at the Nantucket Whaling Museum with its expanded exhibition space, rooftop observation deck overlooking the harbor, and a 46-foot sperm whale skeleton.
Golf
Tee up on the green this fall; golf is a favorite pastime throughout the region. Swing over to the Islands' public courses (like the Farm Neck Golf Course on the Vineyard, above) or visit any of the Cape's more than 40 courses, including championship, nine-hole, and par-54 layouts. Many of the area's hotels and motels feature fantastic stay-and-play package deals, while a few of the upscale resorts provide access to exclusive, private golf courses. For beginning and intermediate putters, the Cape has top-flight golf schools throughout the area.
Arts
Visit hundreds of artist studios and galleries on and off the beaten path, or pay tribute to performance theater on local stages. The Wellfleet Harbor Actors Theater (WHAT) presents award-winning theater throughout the year, while the Cape Symphony Orchestra – a professional ensemble of 75 musicians who perform alongside featured emerging world-class soloists – has been entertaining audiences for more than 50 years. Headed by Martha's Vineyard (and jointly celebrated on the Cape and Nantucket), the Fall for the Arts campaign runs through December to encourage and embrace island artists and artisans, including the Vineyard Artisans Festival that promotes fine art and crafts.
And when you're happily exhausted from the jam-packed itinerary we just provided, relax with a picnic on the beach and enjoy the fiery foliage. Summer is over, but the Cape and Islands are just getting started.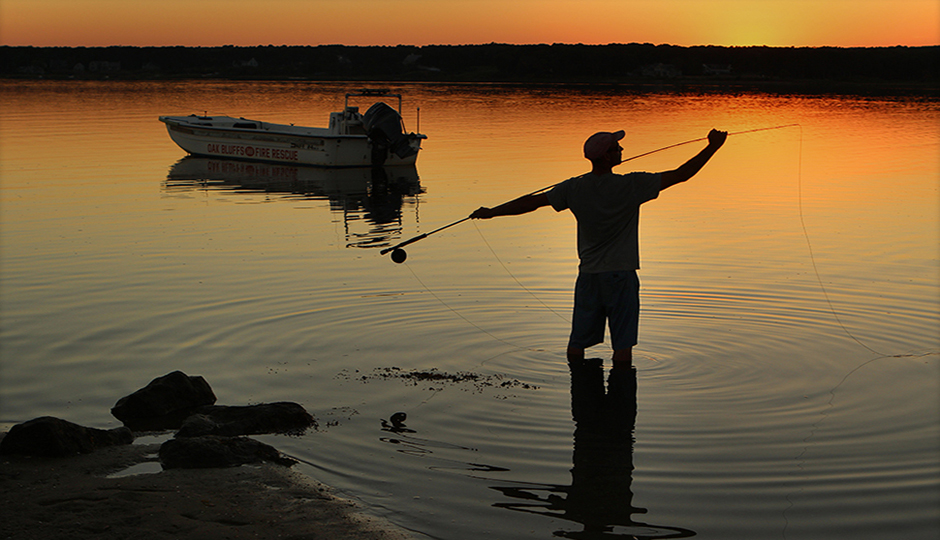 For more information on Cape Cod, visit CapeCodChamber.org. For more information on Martha's Vineyard, visit MVY.com. For more information on Nantucket Island, visit NantucketChamber.org. This post is funded in part by the Massachusetts Office of Travel & Tourism.
This is a paid partnership between Cape Cod Chamber of Commerce, Martha's Vineyard Chamber of Commerce, Nantucket Island Chamber of Commerce and Massachusetts Office of Travel and Tourism and Boston Magazine's City/Studio
---