Beautiful Global Art Meets International Cuisine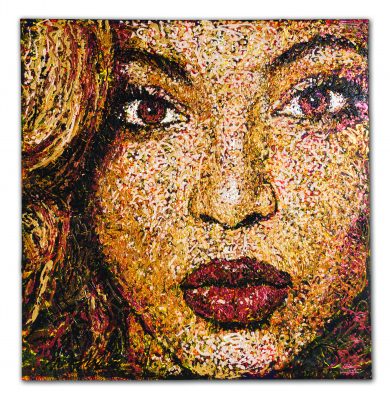 When global art meets international cuisine, it's a feast for the soul. The Gallery at W Boston has become the local hotspot for foodies and creatives alike where guests can see and taste the local flavor. Chef Derek Barragan's menu is inspired by global cuisine with a focus on Latin American flavors and uncommon cuts of protein. While the palette is entertained with Chef Barragan's dishes, hungry eyes take in the rotating art exhibits.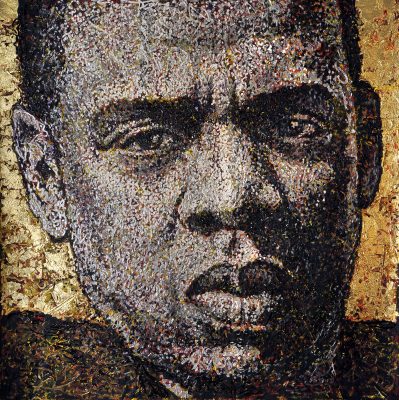 Beginning March 2, guests will dine alongside the likes of Beyonce and Jay Z (well… their portraits), as well as inspiring and dramatic abstracts, all skillfully created by expressionist painter Giovanni DeCunto. A total of 12 of DeCunto's pieces will hang on the Gallery's walls during this 11 week long exhibit.
At 12 years old in Lawrence, Mass., DeCunto sold his first painting – a copy of a Rembrandt work. Today his paintings have been featured in some of the most prestigious art collections, museums and galleries throughout the world, including the National Portrait Gallery Smithsonian in Washington, DC, Boston's Museum of Fine Arts, and the Padova City Hall in Italy. A keen observer of today's culture, he's best known for his stunning portrait of late '90's icons such as Gianni Versace, John F. Kennedy, Jr., Robert DeNiro, and others. Today The Gallery is the proud home of some of his most powerful works of art.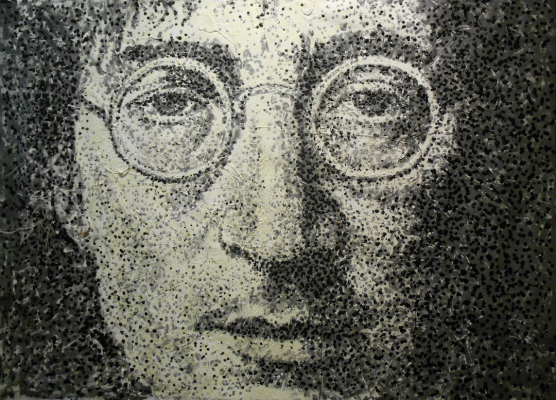 Through a robust mode of expression, DeCunto's paintings attempt to redefine classical genre by blending notes of impressionism, expressionism and other significant artistic movements. "My paintings are my palette for chaos and order to collide. I take the high art and the low art, which is commonplace, and let them battle it out on the canvas," explains DeCunto. "The contemporary issues confronted in the work provoke a response, both emotional and intellectual, and symbolize the struggle towards birth that our society now faces."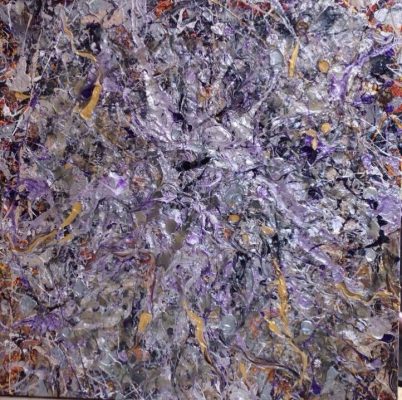 An exciting aspect of this exhibit is the W Boston's partnership with Boston's Liquid Art House. Where gallery meets gastronomy, the restaurant relies on the watchful eye of art
curator Brenda Taylor to gather emerging and prolific artists and designers from around the globe. And so was the selection of art curated for The Gallery.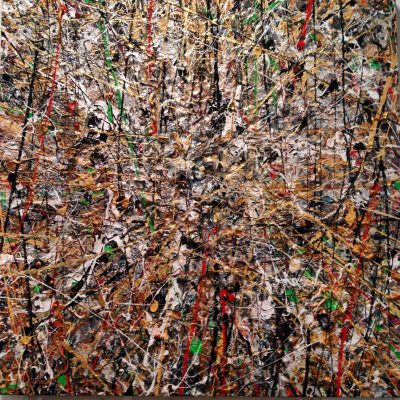 Media personalities, social influencers, and local socialites gathered to celebrate the exhibit's opening night March 2 at The Gallery, snacking on Chef Derek Barragan's creations while sipping on signature Hennessey cocktails. The exhibit is open until May 11 to all, as local art lovers delve into DeCunto's intriguing world of controlled yet chaotic canvases.
THE GALLERY is located at W Boston, 100 Stuart Street
This is a paid partnership between W Boston and Boston Magazine's City/Studio
---