Before & After: 4 Unbelievable Kitchen Makeovers
Did you know the average American spends 13,505 minutes each year preparing, serving, and cleaning after meals? That's a lot of time – and when you're not totally in love with your kitchen, it can feel even longer.
Take a look at some of these local kitchens that got a much-needed makeover from New England Design and Construction, creating new comfortable zones to eat, drink, and be merry.
---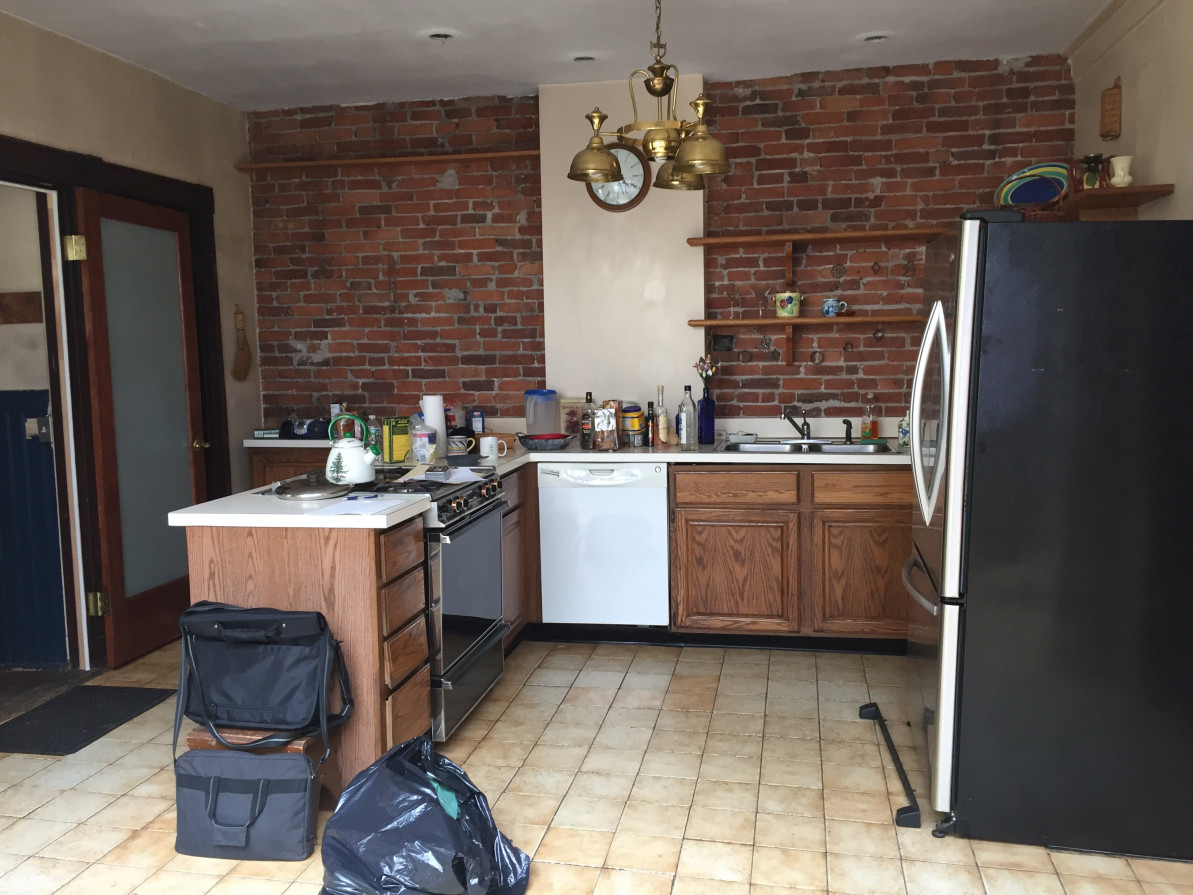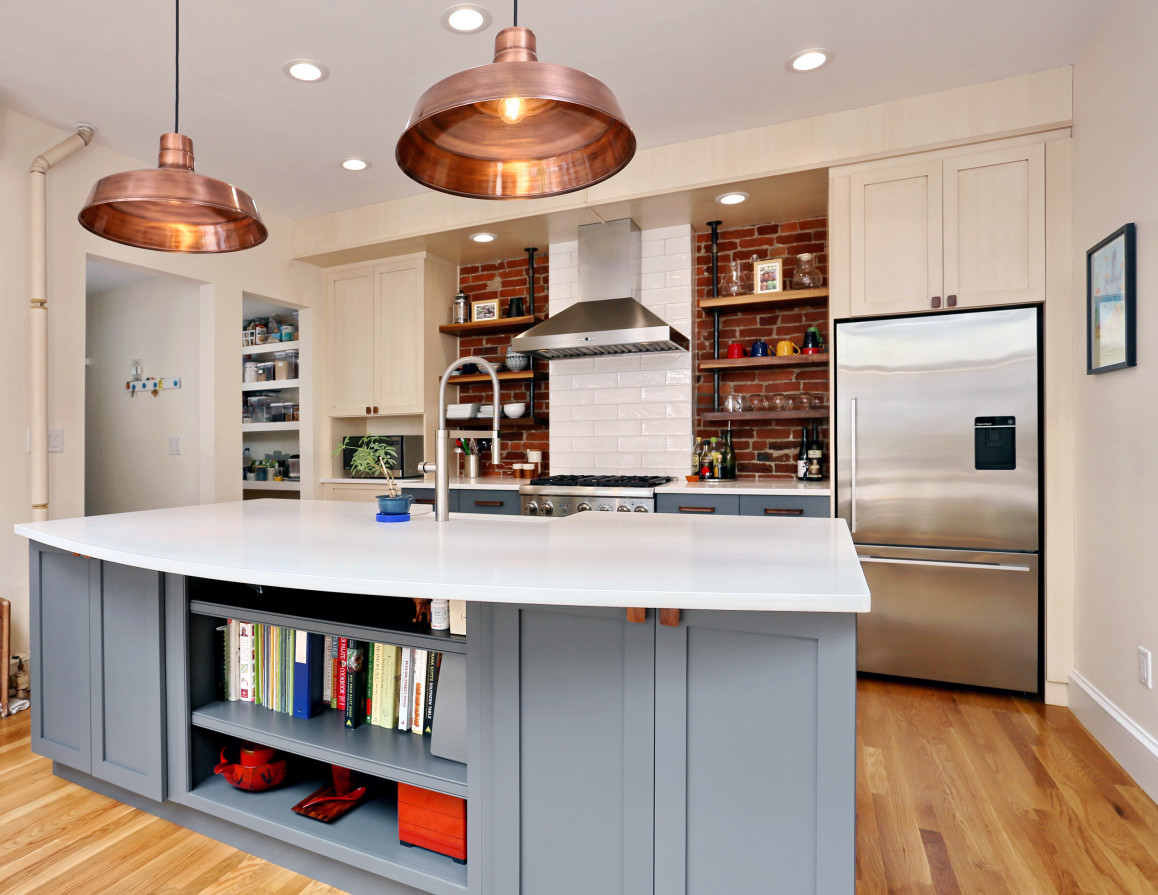 Let there be light in Jamaica Plain
This couple purchased an outdated townhouse in JP that was too dim and dark. NEDC helped bring in the brightness by completely gutting the kitchen. The team added an oversized island and helped restore the beautiful brick to its natural exposed condition. The room features a modern mix of industrial assets with exposed pipe shelf supports and wooden drawer pulls. The grey of the island offsets the cream colored upper cabinetry with white quartz counters. NEDC also added a built-in banquette in the home's solarium, allowing for a warm and cozy space to dine or bask in the natural light.
---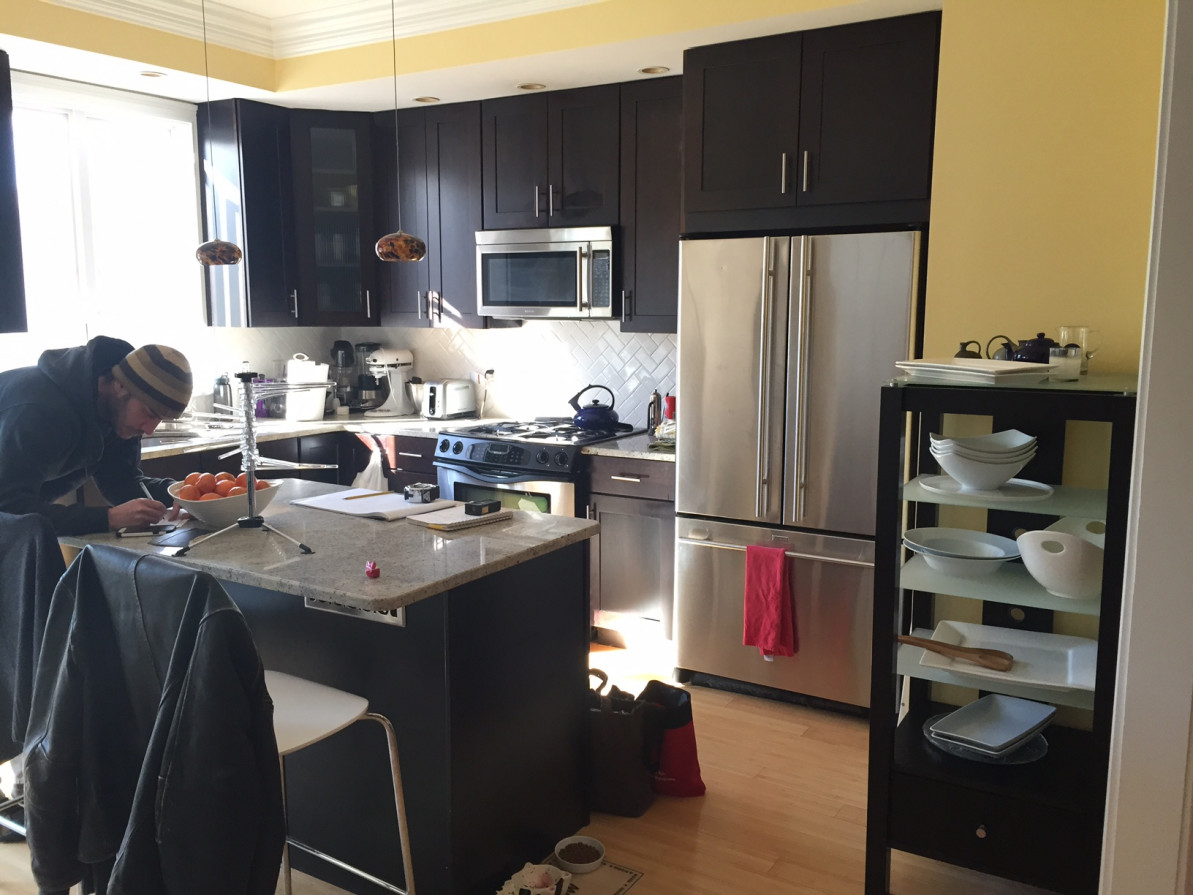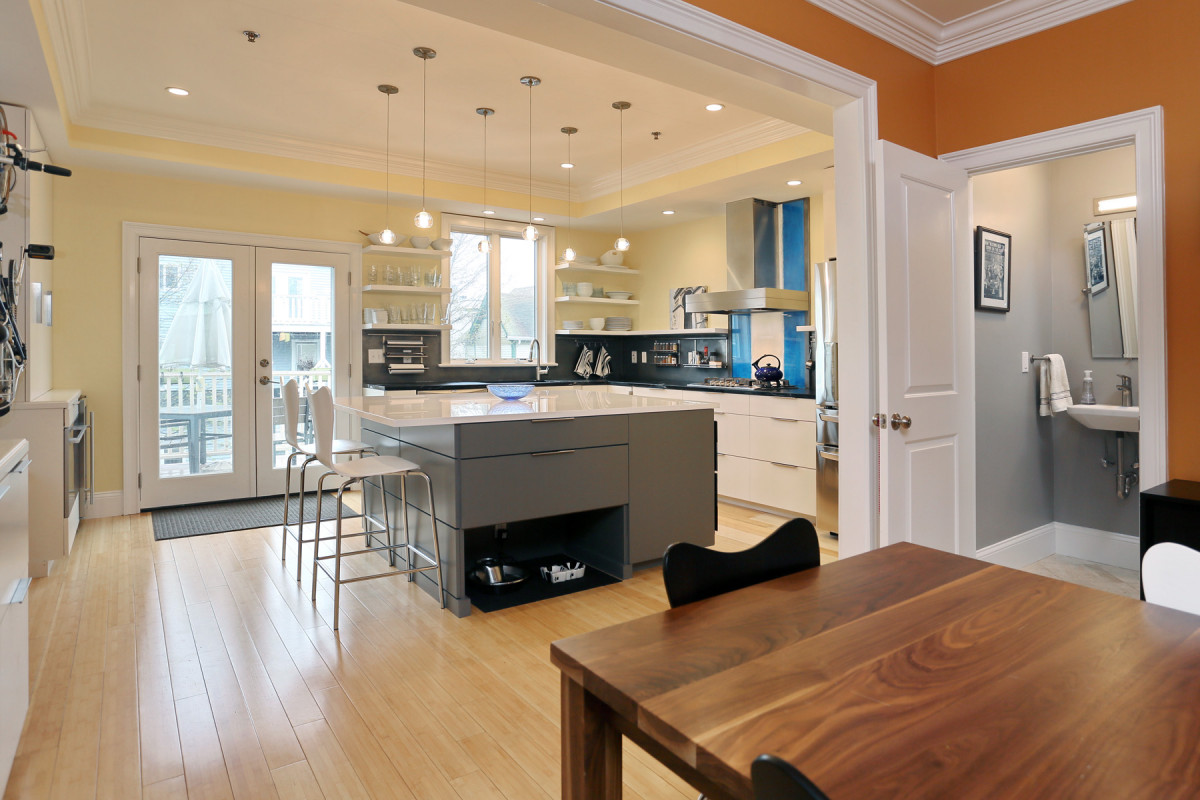 From cluttered to classy in Dorchester
This cramped and claustrophobic condo had zero storage space, forcing the owner to crowd the kitchen further with a shelving unit for cooking supplies. NEDC opened up the area, adding luxury features like a pull-out beverage cooler, under-counter ovens, an under-counter microwave, and double-drawer dishwashers to make the cooking and cleaning process simpler. A pop-up electrical outlet was installed on the oversized island for plugging in baking appliances, and a kitchen-wide hanging storage system eliminated the need for extra shelving. NEDC went the extra mile by personalizing the place based on the owner's needs: to accommodate his two cats, they designed a custom pull-out cat drawer with a kitty door to store a litter box and trash can, and a nook was made in the bottom of the island to keep water and food out of the way. In addition, hanging bike storage was inserted over the wooden bench for window seating, and a painted backsplash painted by the owner was positioned behind the state-of-the-art recirculating air cleaning hood.
---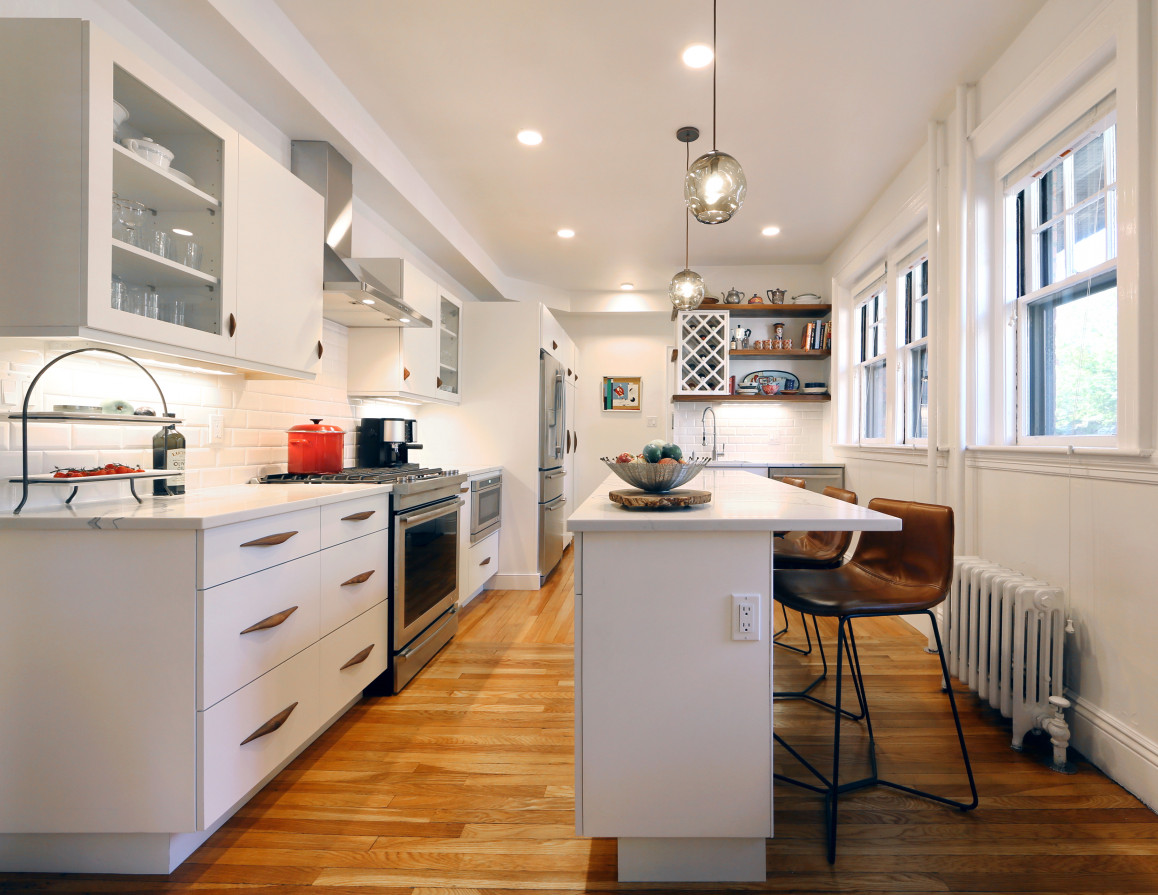 A beautiful bigger space in Brookline
This condo was seriously lacking both room and imagination. The client requested an upgraded kitchen that was fit for entertaining with maximized food prep areas and more storage for cookware. NEDC created clean lines and frameless cabinets with white finishes, adding an all-white island with outlets and leather stools. A lattice panel wine rack was built above the pull-down faucet sink and stainless-steel dishwasher with adjacent dark wood shelves for assorted tchotchkes. An under-counter, pull-out microwave oven was installed next to the stovetop. Elegant marble countertops helped bring the gorgeous room together.
---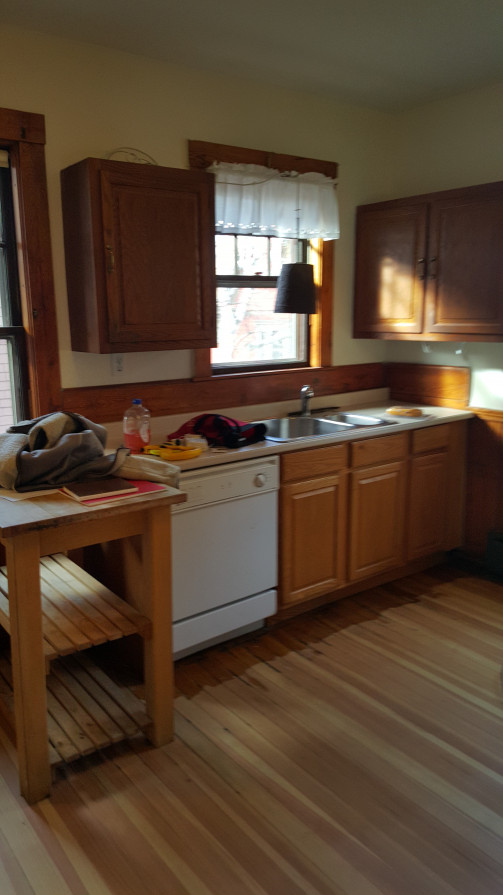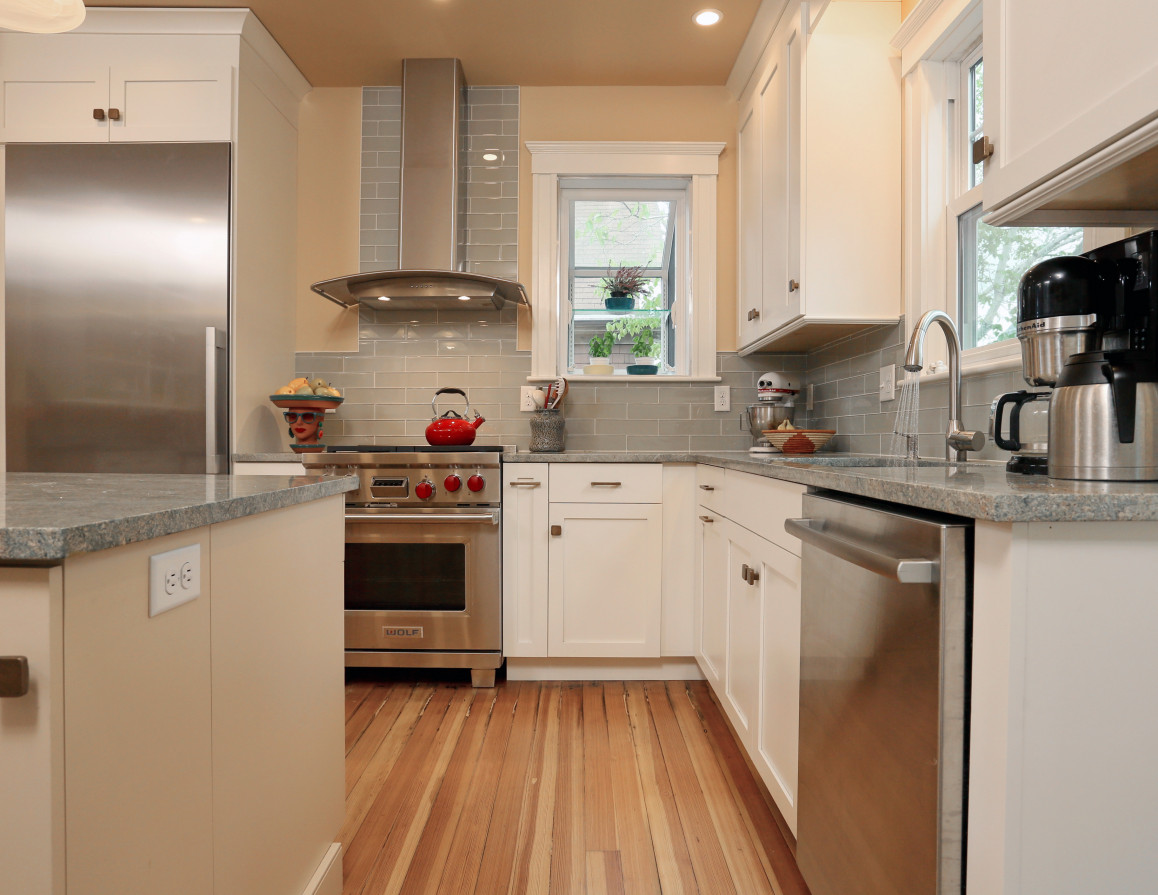 All-wood to sleek and chic in Cambridge
This old-school Cambridge condo needed to nix the wooden features in the kitchen. NEDC completely remodeled the kitchen with white cabinetry, a grey backsplash, and a complementing island with high-back pump stool seating. The massive stainless-steel refrigerator and freezer drawer gave extra storage for groceries, and the pantry was remodeled with glass doors. A built-in glass china closet allows for display of the fanciest dishes with two drawers of storage and a mini wine fridge. The entrance to the dining room was enlarged, with the opening brought all the way to the ceiling to improve the flow between rooms.
The kitchen is the heart of the home; if it's not in tip-top shape, it may require major surgery. Ask the experts at New England Design and Construction to save your space and keep your kitchen thriving.
For more information or to schedule a free design consultation for your kitchen, visit nedesignbuild.com.
This is a paid partnership between New England Design & Construction and Boston Magazine's City/Studio
---