How This Beloved Boston Restaurant Chain Is Inspiring Goodness in the Community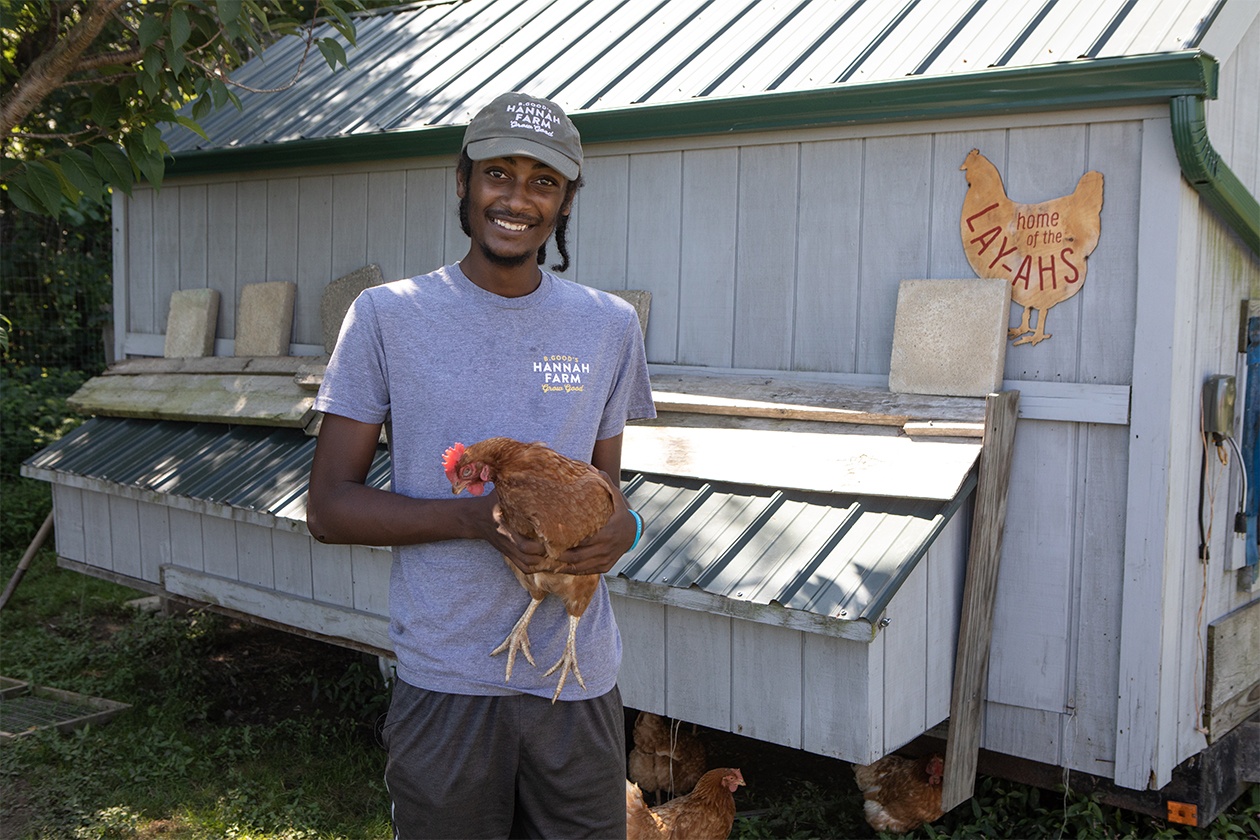 Early in the mornings last summer, 17-year-old Micah would head out from his home in Roxbury to the Boston Harbor Islands, where he spent his days interning on a farm. As his ferry sailed toward Long Island, the city sounds would fade away to the peaceful quiet of Hannah Farm, a one-acre vegetable farm. After a day's work alongside volunteers and his peers in the Farm Internship program, Micah would return home with a tote bag full of fresh fruits and veggies to share with his family, much of which he helped plant and harvest.
"It was my first time actually coming to a farm and working on it," says Micah. "Though, there was a lot more to it than just farming."
Owned and operated by B.GOOD, a locally based restaurant chain with a mission to grow goodness in the community, Hannah Farm functions as both a working farm and an outdoor classroom.
Since the farm opened in 2016, more than 500 volunteers and interns like Micah have helped grow 25,000 pounds of produce. While some of the produce harvested on Hannah Farm goes into the kitchens of B.GOOD's 65 U.S. locations, 75 percent is donated to Boston organizations like Camp Harbor View, a non-profit serving Boston youth through a number of different programs, including a summer camp on Boston Harbor's Long Island that serves over 900 kids annually.
"With good in our name, it makes sense that doing good and giving back to local communities has been a key part of our mission since the beginning," says Brent Feldman, B.GOOD's Chief Marketing Officer. "Our mission is to make guests feel good, and inspire goodness in every sense of the word."
A Better Way to Eat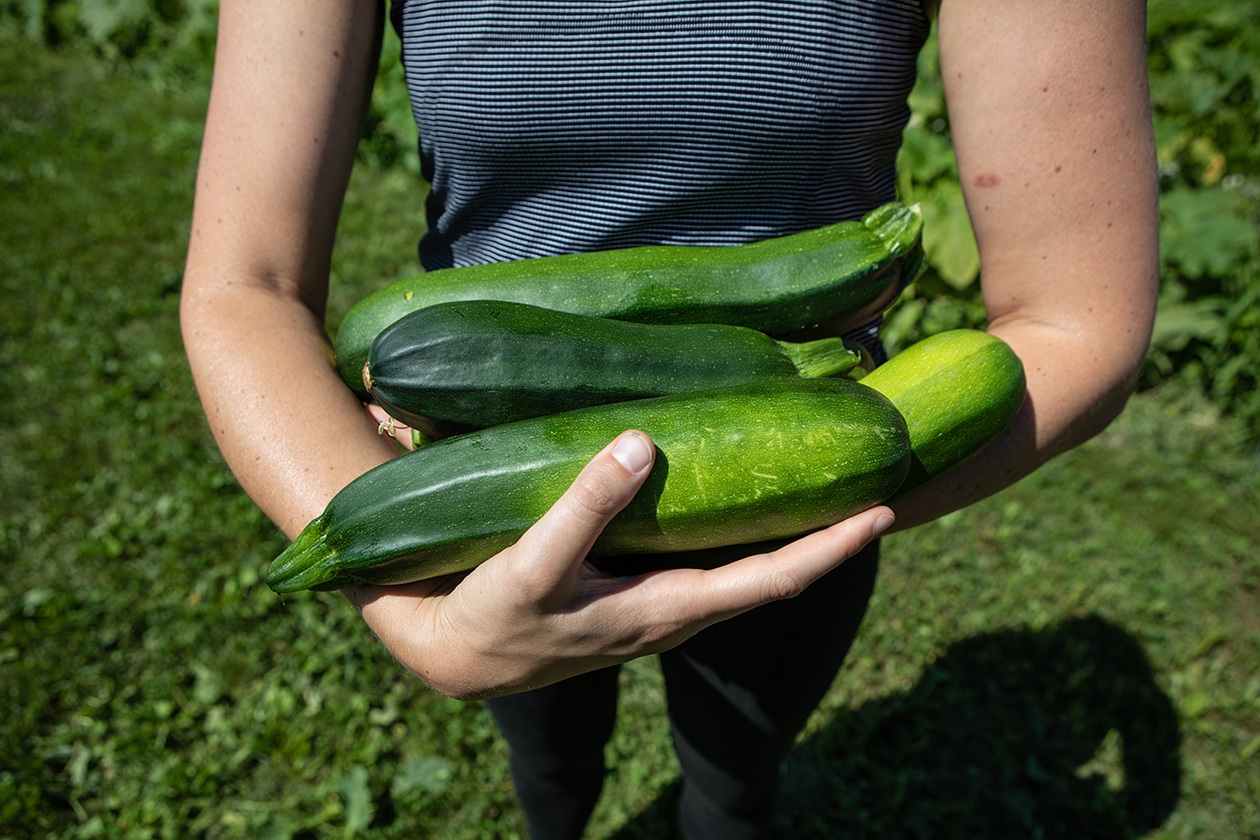 B.GOOD was founded in 2003 on the principle that fresh, farm-grown food that's good for you can also taste good. Today, B.GOOD continues to inspire goodness within the walls of its restaurants by offering great tasting food that people can feel good about–regardless of whether they want a plant-based burger, chicken sandwich and fries, grain bowl or salad.
"It's about more than just the food we're serving–it's about where that food came from, how it was grown, the farms that harvested it and all the farmers and partners who help us do it," says Feldman.
More Than a Meal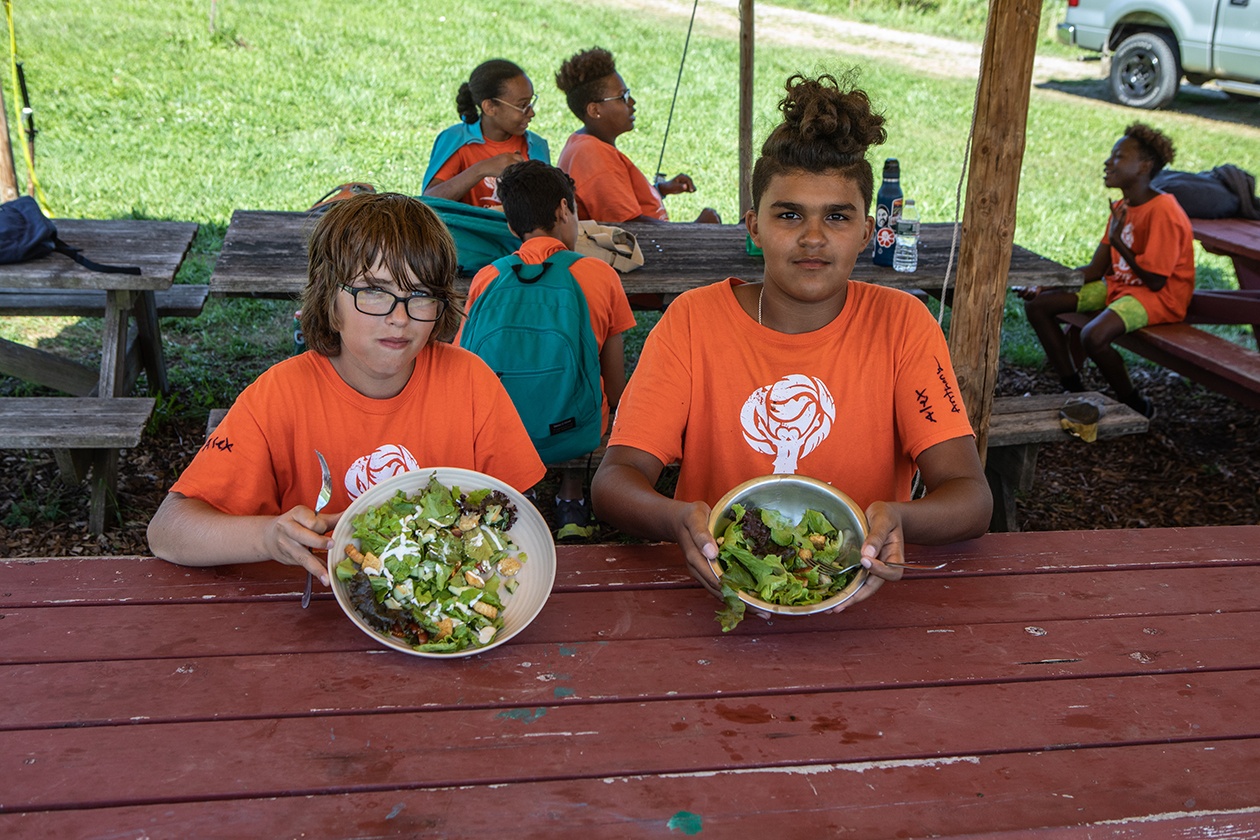 Beyond that, B.GOOD believes that connecting consumers to the community means more than just serving good food. By partnering with local organizations in each of the markets where they open their doors, B.GOOD remains intimately connected to the communities they serve through efforts like fundraisers, food donations and more.
"Healthy farms and empowered youth are the basis of healthy communities, and the common thread between all of the partners within our network is that they all support our values of local food, youth empowerment or sustainability," says Feldman.
Rooted in the Community
As the home of B.GOOD's first location, Boston has always been at the forefront of the company's community-minded mission. Its Boston roots are what led to the founding of Hannah Farm as a space for innovation, education and volunteerism.
Beyond providing produce to Camp Harbor View, Hannah Farm serves as a classroom for a number of different programs geared towards educating campers about the importance of food security, eating well and becoming leaders. One of those programs is the Farm Internship program, which engages three 16-year-old leaders over eight weeks of programming, focused on in-depth leadership development, sustainable farming and food justice workshops.
Micah is one of the leaders who participated in last year's program. Now, as an internship graduate, he says he's excited to continue leading and educating others in Roxbury about farm-grown food and its importance in the community.
"I've learned a lot at Hannah Farm about the bigger picture on farming and how we actually affect the community," says Micah. "I feel like I'm bringing home more than just food."
To learn more about how B.GOOD is bettering the Boston community inside and outside of its restaurants, visit bgood.com.
This is a paid partnership between B.Good and Boston Magazine's City/Studio
---