5 Best Dating Sites and Apps – Serious & Casual Relationships for Companionship & Love
Online dating sites and apps offer you plenty of benefits. To start, the dating pool is significantly larger than your own local environments, which maximizes your chances of getting connected with someone you have a spark with. This benefit is especially important if you live in a more rural area and are looking to connect with someone who shares your hobbies and interests. Secondly, you are gifted with the help of an algorithm that analyzes your profile, your interests, and your behaviors and matches you up with people you are likely to get along with right off the bat. Some sites offer additional personality testing to feed their algorithm with more information which results in more compatible matches – which means you're not wasting time with people you have nothing in common with. Instead, you get quality connections that each have the potential to spring into something more serious.
Overall, online dating lets you move at your own pace and with so many sites to choose from, you can pick the one that appeals to you the most. Online dating is ultimately what you make of it – whether you want to keep it casual or get ready to settle down, the choice is yours. Below are five picks for dating sites – whether you're looking for a brief and casual meetup or a love that lasts a lifetime. Each site is summarized so you can determine which is the best for what you're looking for.
Top 5 Summary
Online dating sites give you the opportunity to take a date for a virtual spin, which limits the awkward or potentially uncomfortable run-ins usually associated with a first date. You can chat, call, or even have a video date before making the commitment to meet in person. This is particularly helpful if your schedule is busy, and you don't want to spend precious moments with someone you are not compatible with or attracted to.
Best Dating Sites – Site / App Review
1.
Eharmony
– Best for American Singles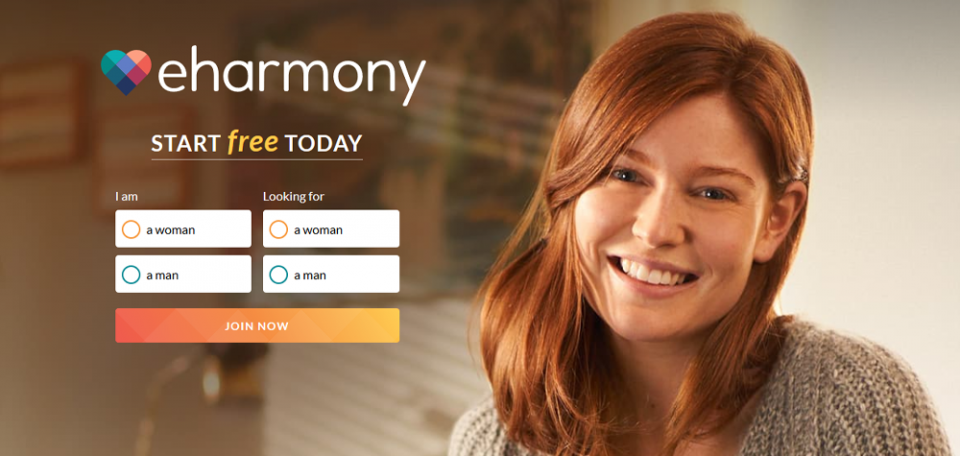 Pros:
Proven track record of over two million finding love

51% men and 49% women for an even dating pool

Well-known for serious singles looking for commitment

Science-backed research connects users based on compatibility
Cons:
The sign-up process is more lengthy than other dating sites
When you're ready to find an ideal partner who not only complements your lifestyle but is also excited about having a committed, long-term, monogamous relationship, eHarmony is the dating site for you. Over two million people have found love using eHarmony since 2002. eHarmony also boasts 438 marriages per day, demonstrating how their site is sure to be the last dating site you ever use.
eHarmony is rated the #1 trusted dating app and for good reason. They have over 10 million active users on the site who live across the world in 200 different countries. When you log on, you're sure to find someone who is serious about taking that next step toward romantic partnership. Plus, with so many active users, your chances of finding someone who shares common interests, values, and beliefs vastly increases.
With eHarmony, you can set up a detailed profile and view other profiles that go beyond the superficial. And their algorithm gives you a helping hand, selecting possible matches for you based on compatibility. Every day, you can look through your new matches and connect further with the people who pique your interest. eHarmony recognizes your time is valuable and it's why they monitor their site carefully, ensuring any inactive users or shady profiles never grace your presence. Having a well-vetted dating site that operates with integrity and genuinely wants to see you happily close your profile after finding love is a great place to be when you're seeking that lifetime love.
You can try them out for free and see how their system sets up matches for you. When you're ready to commit to finding love through eHarmony, you can upgrade to one of their paid membership options and enjoy additional perks, like secure video dating right on their platform!
2.
Zoosk
– Best International Site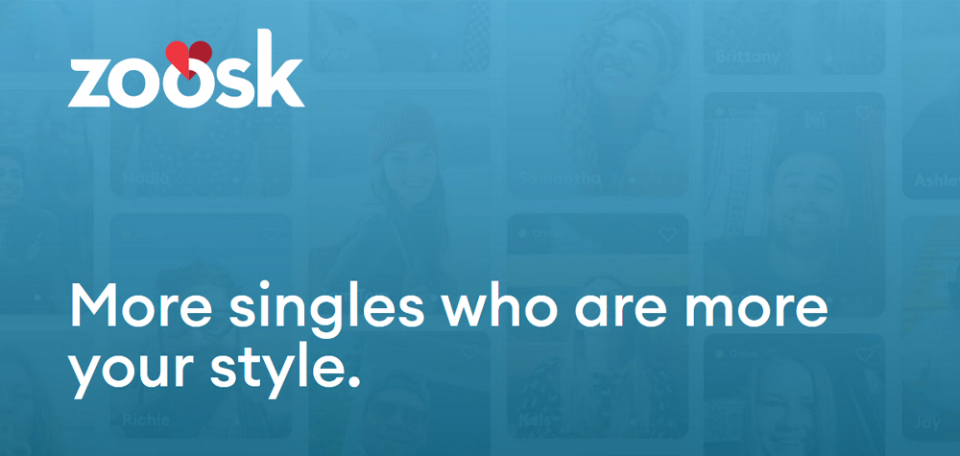 Pros:
Large dating pool increases chances of connection

Find tips, advice, and success stories all on their site

Registration is free

Global dating platform
Cons:
Zoosk does not offer connection for those looking for polyamorous relationships
On Zoosk, you are immediately connected to a network of over 40 million users all over the world. They launched in 2007 for singles who are looking for both long-term and short-term connections. They use a unique algorithm that isn't based primarily on your profile data, but rather your behavior on their platform. What's that saying? Actions speak louder than words. And Zoosk recognizes this inherent truth and cleverly analyzes your actions to deliver the right matches in real time.
If you're ready to meet a lover near or far, Zoosk has you covered. They're available in over 80 countries and are translated into 25 languages – so if your ideal match is across the globe, you're bound to find them through Zoosk. With this dating site, you're not only getting a large user pool and unique matches, you also get the guidance you need on anything related to dating. Need tips? Single life advice? Or help getting through a breakup? Just check out "The Date Mix," a Zoosk web portal that delivers the most actionable advice and most comforting words when you're in the mix of the dating world.
If you're ready to meet singles who vibe with your style, hop onto Zoosk and bask in the three million messages sent daily. Every couple of days, Zoosk shares a love success story and features a couple that found love and connection on their platform.
3.
Reddit R4R
– Best Subreddit for Dating
Pros:
Well moderated and focused subreddit

Free to use for anyone

Open to different forms of connection, whether romantic or otherwise

300,000+ users
Cons:
Not everyone on this site is looking for romantic connections
Reddit R4R takes an alternative approach to dating and is unlike most dating sites. Instead, it offers a subreddit for users who can share posts that detail what they're about and what they're looking for, whether friendship or long-term romantic companionship. Users are free to post about anything, keeping it short and sweet or elaborating more about themselves. If something a user posts piques your interest, you can comment and begin a connection.
Unlike other sites, your initial comments will be within the platform and any further communication, including video dates, will have to be through a third-party, like Zoom or even FaceTime. The idea behind Reddit R4R is creating meaningful connections between users who share similar personality traits, interests, and beliefs. It's open for all and you'll find posts are carefully written in a hopeful manner that encourages trust between users.
You must be over 18 to join the subreddit and there's a code of conduct to keep communication thoughtful and intentional. Advertisements are not allowed, and neither are NSFW photos or other content. It's heavily monitored by moderators, which helps you feel comfortable in the environment. Plus, it's completely free so you don't have to worry about fees or subscriptions.
4.
Match.com
– Best for Compatibility Matching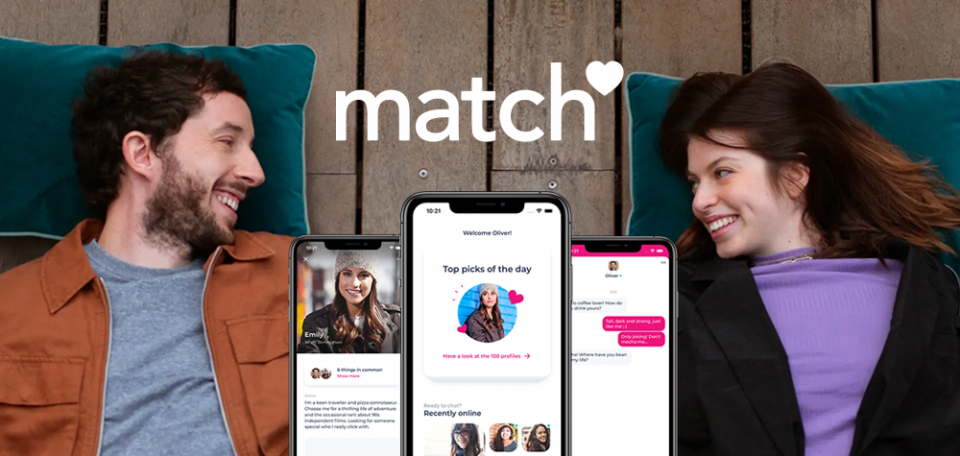 Pros:
Low-pressure environment for users

Ability to browse in incognito mode

Constantly improved matching algorithm

Singles events organized my Match member
Cons:
Initial sign-up and profile creation must go through an approval process
Match.com is incredibly user friendly and has a strong reputation that tells of their success in bringing people together. They've been around for about 25 years and are the reason hundreds of people find love every year. If you've been out of the dating scene for a while or are looking to find love after healing from a breakup, Match offers a comforting way to ease back into the world of dating and get you connected with people you can find compatibility with.
When you create a profile, Match does the heavy lifting and puts your photos and details in front of the eyes of their large user pool so they can click to learn more and connect with you. You get the same experience on the other end and are able to look through potential matches, click to learn more about the ones you're drawn to, and take that first step in connecting with them.
Match offers a unique feature that lets you browse potential matches in incognito mode, meaning you can be sneaky with your search and the people whose profiles you take a look at won't be notified that they sparked your interest. This is especially helpful if you're feeling shy or reserved at first or if you're not entirely sure you're ready to connect. The other browse mode you can use is called "Zen" mode, which only alerts users who meet your criteria that you've browsed their profile. That means you're already meeting some compatibility standards and they know you've shown some interest.
5.
Tinder
– Best for Biggest User Pool
Pros:
Quick and easy registration

User-friendly and anonymous

Fun, casual dating environment

Use as often or as scarcely as you'd like
Cons:
Tinder's algorithm is based on location, not interests
Tinder is the ideal dating app for singles looking for brief encounters that may even lead to more. Tinder has developed a reputation as a hookup app, and that's because it's great for helping you get connected with people in your general vicinity. If you're out on the town and looking for a romantic encounter, you can open up your app and check who's around and interested.
There are nearly fifty million users on Tinder across 190 countries. Set up a simple profile that consists of mostly photos and embark on your swiping journey. Connect with users who are also interested in you and you can begin chatting right away.
This app definitely puts physical attraction at the forefront of connections, so be prepared to put your best face forward!
Benefits of Online Dating Sites and Apps
Companionship, love, and connection are often at the forefront of people's minds. You're human, after all! Clubs and bars haven't exactly been on the social menu over this past year and that probably means you have been feeling devoid of connection. The internet is filled with wonders and one of those wonders includes online dating.
With online dating sites, you can set up a profile, let internal algorithms work their magic, and be connected with others who you are likely to be attracted to. It takes the labor out of dating and while the old-fashioned way still has its charms, let's be realistic – it is not nearly as effective.
Is Online Dating Safe?
When you approach online dating with safety in mind, then yes, it can definitely be safe. Because catfishing has become an all-too-common phenomenon, it's important to follow a few safety guidelines to protect yourself when you're looking to find love and connection online.
Always use a reputable site.
Using a reputable site that has active moderators helps you connect with only active users who are on the site looking for the same type of connection as you are. Avoid sites that don't vet their users, or who tout a free-for-all platform without heavy monitoring. These tend to quickly become a cesspool and not a place for quality connections.
Don't share your private contact information.
Having the security of an online dating site protects you and your personal information. Don't share any of your private information, even your phone number, if you're not 100% sure about a potential match. Use a service like Google Voice or another app that lets you text from a different phone number. Be as discreet as possible until you're certain the person you're interested in is who they say they are.
Do your research on your matches.
If your match shares information about his or her profession or accomplishments, don't hesitate to do a quick online search to determine if they're telling you the truth. This is often called "online stalking," which has a negative connotation, but the reality is, this behavior is a form of self-protection. Confirming that someone is telling the truth should be one of the first steps you take when venturing out into the online dating world.
Try a virtual date before agreeing to an in-person meeting.
The beauty of meeting someone online is that you can vet them first. No such thing as blind dates when you're using a great dating service. Ask for a video call before an in-person meetup to be sure you and your match share good vibes. Words on a screen don't always translate well into how people present themselves and you'll know right away if their personality matches up well with yours.
Always meet in public.
This is a golden rule for any date, but especially when you're meeting with an online match for the first time. Make sure wherever you meet is well lit and has plenty of people around. End the date early enough, before you face an empty parking lot! First dates are about getting to know each other just a little better and leaving with desire to learn more.
Take your own mode of transportation.
Although sometimes it makes sense logistically to be picked up, this tip goes along with keeping your contact information private. After all, you're meeting with a stranger and they shouldn't know where you live on that first date. Take your own car or Uber to your date spot to make sure you arrive home safely.
Tell a friend where you'll be.
Tell someone you trust that you'll be out on a date and give them your location. Check in with them mid-date and after the date so they know you're safe. Also, feel free to share this information with your date so they know someone is expecting to hear back from you.
Limit your alcoholic beverages.
Alcohol lowers inhibitions and can change the course of your decision-making. Limit your intake to one or two drinks, if you even plan to drink at all. You'll need all your senses to get home safe so don't impair yourself with too much alcohol when you're getting to know your match (who is still a stranger at this point!).
Report shady activity to moderators.
If you get a bad vibe or someone starts talking to you in an inappropriate manner, report them to moderators right away. This will prevent them from potentially meeting up with another person who isn't as savvy as you.
Is a Serious Relationship possible via Online Dating?
Yes, and you must recognize what each dating site is recognized for. If you're looking for a serious relationship, skip past the hookup sites – that's not where you'll find love. Take the time and make the investment for a dating site that is known for creating true love connections. To find a serious relationship, you have to devote yourself to the process. You'll likely match with a few people who are not the one for you. Recognize this is just a part of dating and stay committed to finding the right partner. With patience and unwavering hope, you will connect with the kind of partner who is just as interested in a serious relationship as you are.
Tips for the first Date
Top tips for a first date include the prioritization of safety – review the suggestions we listed above! The next tip which is right up there with safety is to have fun. Enjoy the encounter, even if you don't feel the attraction or chemistry you thought you would. At the end of the day, you get to enjoy a fun afternoon or evening out with a new person who you share common interests with.
Set your boundaries throughout the date as well. If you're not interested in a goodbye kiss or a second date, let your match know upfront. Sometimes, really great friendships take root following a first date.
If you're feeling unsure or insecure, try to set those thoughts aside. Instead, practice focusing on your date – ask them questions about themselves so you can get to know them better and feel like you're not the only one in the spotlight. And finally, incorporate humor! Laughter is helpful for both of you to ease tensions – don't be afraid to let your silly side show.
Conclusion
Online dating has helped millions of people connect with others who make their lives better. Sometimes, that means being matched up with a partner who is committed to making a serious relationship work – a partner who wants the whole – a long-term love and a real family. Sometimes that means something exciting, sexy, and non-committal.
Whatever your needs, you're bound to find what you're looking for – so long as you sign up for the right site! You've probably decided on the one that best fits your preferences. So, what are you waiting for? Sign up and get to finding that perfect match! Everyone is rooting for you.
This post was produced and paid for by Happy Life
---