THC Vape Pen: Shopping Tips And 5 Weed Pens We Love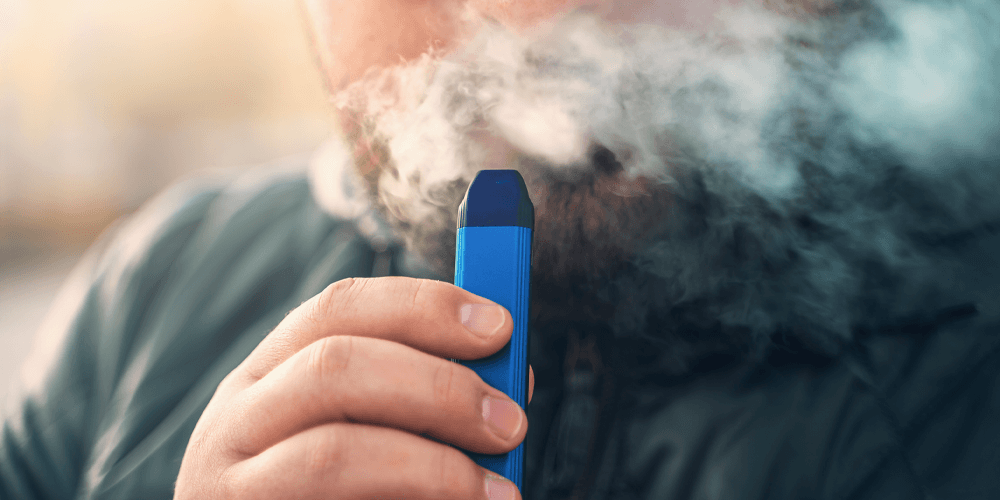 In 2003, a Chinese inventor created what would become one of the most popular ways to consume cannabinoids in modern times; the THC vape pen. Two decades later, these devices have evolved with cannabinoid science to create powerful, discrete, and beneficial delivery systems that provide a safe and enjoyable THC experience.
But with the variety of styles, functions, and features available, selecting a suitable THC vape device becomes quite complex. Add in the fact that you'll need knowledge about safe manufacturing processes, extraction methods, and legal compliance, and you can see why many struggle to find the right THC pen.
To make the search easier, our team of THC vape experts has created the ultimate buyer's guide to the best THC vape pens. With detailed reviews of top weed pen products, essential buying tips, and answers to frequently asked vape questions, you'll be ready to find and purchase the perfect vape for any wellness need.
5 Best THC Vape Pens
1. TREHouse – Best Overall THC Vape
2. The Kind Pen – Best for Large Vape Clouds
3. CBDfx – Best for Nighttime Vaping
4. Koi CBD – Best Relaxing Effects
5. Serene Tree – Best for Heavy Vapers
Best THC Vapes – In-Depth Reviews
1. TREHouse – Best Overall THC Vape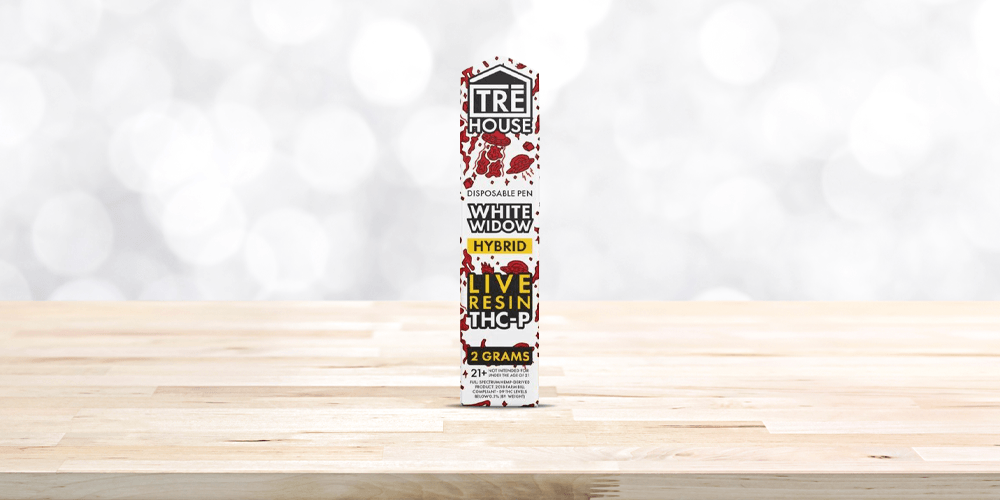 Pros:
Powerful THC effects
No additives or fillers
Rechargeable & disposable
Lasts up to 800 puffs
Cons:
TREHouse Company Highlights
A source of potent, alternative cannabinoids derived from hemp, TREHouse aims to provide the best products for medical and recreational cannabis users. The brand adheres to the latest high-quality manufacturing and extraction techniques, ensuring a clean, safe vaping experience.
When it comes to vaporizers, nothing beats the lab-tested quality and potency of the multi-cannabinoid blend. Fully compliant with federal regulations and ready to use right out of the box, the TREHouse vape oil pen is a top choice for enjoyable, safe THC use.
TREHouse's Best THC Vape
The live resin THC vaporizer from TREHouse offers potent doses of delta-8 THC and THCp. The 2000mg blend is made from White Widow, a popular cannabis strain for users seeking a psychedelic experience and intense physical sensations.
The terpene profile of this THC oil pen retains the natural flavors common to the strain, including berry, citrus, and pepper. Not only do these terpenes provide an enhanced flavor profile, but they also work to improve the potency and benefits of the THC dosage.
Many customer reviews report that only a puff or two is needed to feel the effects of this potent vape, making it great for novice users or those new to THC. Experienced users find that they can reach the desired effect quickly and easily with a couple more puffs.
TREHouse's ingenious THC vaporizer is draw-activated, requiring no buttons to press or settings to adjust. The pen comes prefilled with 2 grams of potent hemp cannabis oil and is rechargeable, so users can ensure they always get the 800 puffs the product is designed to provide.
Why We Picked TREHouse THC Vape
The potent concentration of powerful THC oil derivatives sourced from organic hemp plants makes this vape a standout choice for users who want to experience the full range of health benefits THC compounds have to offer. With convenient, safe delivery and smooth, draw-activated operation, this vape is a top choice for new and experienced users looking to make the most out of their hemp cannabis vapes.
2. The Kind Pen – Best for Large Vape Clouds
Pros:
510-cartridge & concentrate compatible
Lightweight & cordless
Touch activated vaporization
Excellent for group vape sessions
Cons:
Not as discreet as other vapes on this list
The Kind Pen Company Highlights
The Kind Pen is one of the most popular brands in the vaping industry thanks to its innovative product line. Their products are designed for new and experienced users, with multiple vape types available and a wide range of features.
Additionally, the company is well known for its top-tier manufacturing quality that ensures long battery life on all devices, superb function during every hit, and large clouds of vapor that are sure to satisfy any weed pen user.
The Kind Pen's Best THC Vape
While most other brands only offer prefilled cartridges or battery accessories to match one type of vape product, The Kind Pen offers a device to support any vaping style: The GAGS Cordless Desktop Vaporizer. Whether you're looking to vape waxes, a cannabis concentrate, or 510-thread THC oil cartridges, The Kind Pen has you covered.
This device offers rapid heating times and a consistent stream of vapor that delivers maximum flavor and potency with every draw. Additionally, their touch-activated technology ensures minimal effort is required to start your vape session. This makes it easy to share vapes with friends or family, making it an excellent choice for group sessions.
With a glass enclosure to capture and inhale the vapor, this device provides a safe and easy vaping experience. Its battery life is also excellent, providing several hours of vaping before needing to be recharged via its built-in micro-USB charger.
Four different heat settings allow users to control the temperature of their vape sessions, making it easy to find the perfect combination for your specific vaping needs.
Why We Picked the Kind Pen Desktop Vaporizer
The Kind Pen's GAGS Cordless Desktop Vaporizer is an excellent choice for anyone looking to experiment with multiple types of vape options and enjoy larger clouds of vapor. With adjustable heat levels, safe glass construction, and long battery life, this device is ideal for users looking for an easy and enjoyable vaping experience, no matter the source.
Visit The Kind Pen to learn more
3. CBDfx – Best for Nighttime Vaping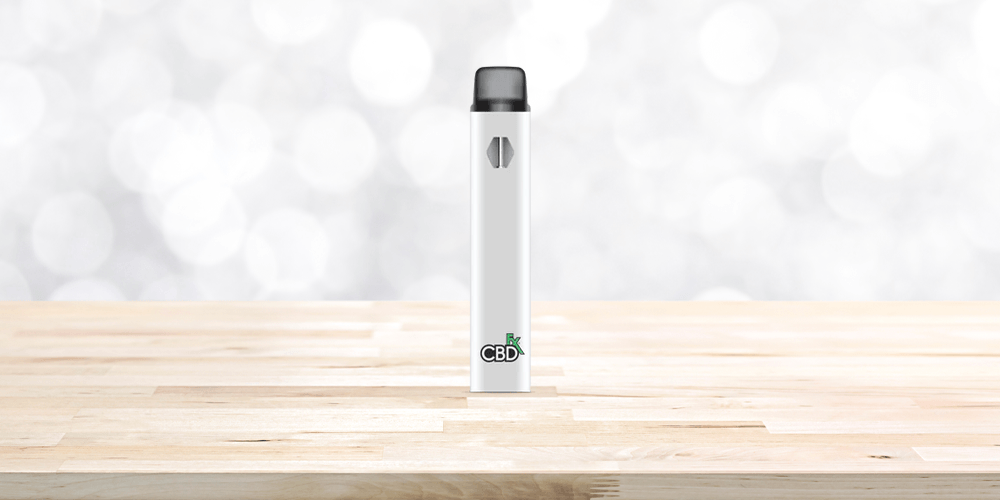 Pros:
Rechargeable & disposable
Multi-cannabinoid formula
Approx. 800 puffs of THC oil
Supports relaxation & sleep
Cons:
May need charging before use
CBDfx Company Highlights
A leader in the hemp cannabinoid wellness industry, CBDfx is committed to providing customers with premium hemp products that support natural relaxation, focus, and sleep. They source their hemp ingredients from organic farms in the United States and offer a wide range of topicals, CBD oils, e-juices, edibles, and more.
The brand's THC oil vape pen offers users a great way to enjoy the benefits of THC for sleep. With a potent formula consisting of naturally occurring hemp plant compounds known for their calming effects, CBDfx's vape offers users a great way to meet their nighttime wellness needs for a better, more active tomorrow.
CBDfx's Best THC Vape
The OG Kush THC + CBD Vape Pen from CBDfx is the perfect way to support nighttime relaxation needs. With an approximate 800-puff count, these rechargeable and disposable vape pens offer a potent blend of THC and CBD oil with each inhalation.
The 500mg of full-spectrum CBD oil in each vape provides users with a range of calming and stress-relieving cannabinoids that help to ease anxiety, reduce inflammation, and promote better sleep. Meanwhile, the 5mg of THC oil in each pen supports deeper levels of relaxation while helping users drift off into a peaceful slumber.
The 2ml tank contains a ceramic coil for smooth, effortless vapor production, ensuring maximum efficiency and flavor. Plus, the slim body makes it easy to take anywhere for on-the-go comfort.
This indica-dominant vape is lab-tested and verified for safety, quality, and potency. Orders placed on the site's secure payment platform are covered with a 60-day money-back guarantee.
Why We Picked the CBDfx THC + CBD Vape Pen
Supporting nighttime wellness needs is made much easier with CBDfx's multi-cannabinoid vape pen. The combination of CBD and THC oil ensures that users get maximum relaxation and sleep-promoting benefits in a convenient, easy-to-use format.
4. Koi CBD – Best Relaxing Effects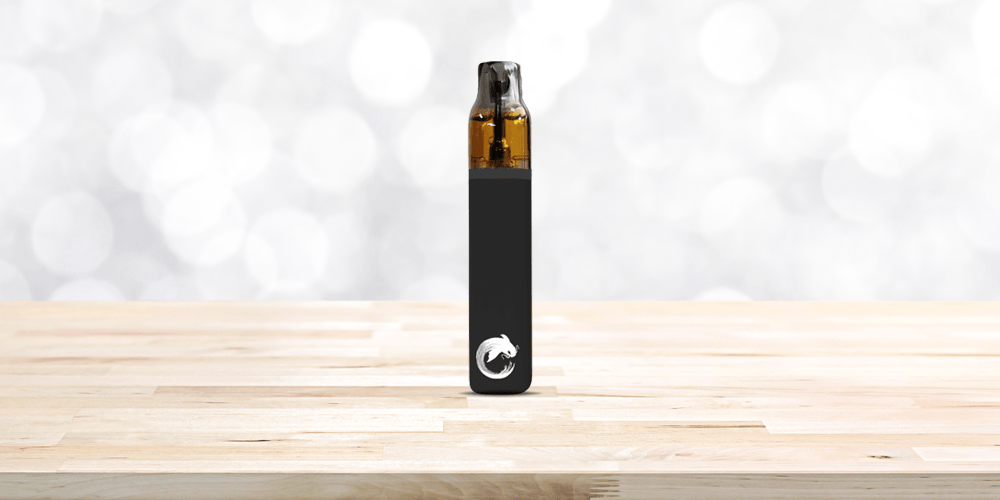 Pros:
Suitable for day or night use
Made from organic hemp extracts
Pre-heat functionality
Air-activated draw
Cons:
Higher price point than other vape pens on this list
Koi CBD Company Highlights
A purveyor of hemp-based products, Koi CBD is dedicated to providing customers with high-quality and organically grown hemp cannabis oil extracts. All their third-party lab-tested products are crafted in the USA using natural ingredients and contain no harmful additives or artificial flavors.
The company formulates its THC vape pens with active, naturally sourced compounds that provide users with a range of calming effects. These pre-charged pens are designed with ultimate user convenience and functionality in mind, ensuring a positive experience with any of these top-tier weed pens made from hemp.
Koi CBD's Best THC Vape
The delta-8 THC vape pens from Koi CBD stand out as the best for users wanting relaxing effects during the day or night. The five different sativa, indica, and hybrid hemp cannabis oil varieties ensure users can choose THC oil pens specific to their wellness needs without the fear of adverse effects that affect productivity, sleep, or concentration.
The two-gram THC concentration in each THC oil pen consists of delta-8 THC, THC-O, and THC-P. These cannabinoids are known to provide effects more calming than delta-9 THC and don't leave users feeling stuck, foggy-headed, or couch-locked.
Free from harmful additives, fillers, and cutting agents, these hemp weed vape pens have a ceramic heating element, air-activated draw, and pre-heat functionality. The advanced coil technology ensures maximum vapor production while maintaining flavor integrity with every puff.
Fully rechargeable and disposable, these vape pens are ready to use right out of the box. Orders placed on the site's secure website receive the brand's 30-day money-back guarantee.
Why We Picked Koi CBD's Delta-8 THC Vape Pens
Koi CBD's delta-8 THC pens are ideal for users who want to tap into the relaxation benefits of THC cannabinoids without affecting their other day or evening tasks. With advanced coil reach that facilitates smooth, flavorful vapor production and five strain-specific options, these vape pens make the perfect addition to any wellness routine.
5. Serene Tree – Best for Heavy Vapers
Pros:
Extra-large tank capacity
Contains natural terpenes
Potent THC levels
No recharging needed
Cons:
High price point for free shipping
Serene Tree Company Highlights
A fairly new company on the hemp-derived cannabinoids scene, Serene Tree is committed to delivering high-grade THC products with a focus on flavor, potency, and consumer safety. All their products are rigorously third-party tested for safety and quality before being released to the public.
The brand's THC vape pens come pre-filled with cannabis oil derived from organic hemp extracts grown in the USA. The large tank capacity is perfectly suited to heavy vapers who need a high puff count to maintain the desired effects throughout many days and nights.
Serene Tree's Best THC Vape
The best vaporizer pen from Serene Tree is the pre-filled delta-9 THC disposable pen with natural terpenes. This vape features a tank capacity of 3ml and contains 3000mg of hemp-derived delta-9 cannabinoids. With this potency and size, the pen means frequent vapers never have to worry about running out or recharging.
The THC oil is made from the Ice Cream Cake strain. Popular for its creamy, sweet flavor profile, this strain is ideal for users looking to experience the calming effects of THC without a strong aftertaste.
Free from cutting agents and fillers, this hemp weed pen ensures the purest vaping experience with every puff. The natural terpenes in the oil provide users with an aromatic flavor that compliments each inhale and exhale.
This indica-dominant blend is packaged in a miniature, discreet vape device with air-draw activation. The pen is ready-to-use and perfect for on-the-go or at-home vaping experiences without needing extra weed vape pens or equipment.
Why We Picked Serene Tree's Delta 9 Vape Pen
Serene Tree's delta-9 THC disposable vape is an excellent choice for users who vape frequently. The large tank provides thousands of relaxing, smooth-hitting puffs naturally enhanced by the presence of terpenes. Additionally, its discreet packaging and no-recharge-needed design make it the perfect traveling companion for any situation.
Visit Serene Tree to learn more
How Did We Make Our List of the Best THC Oil Vape Pens?
Our search for cannabis oil vaporizers began with a deep dive into what makes an exceptional THC oil pen. Our research showed that hemp cannabis vapes made from organic extracts, third-party tested for safety and potency, with air-draw technology and strain-specific terpenes were the best options.
After finding vendors selling these hemp weed vapes, we narrowed down our list by vetting for key features such as vape tank capacity, the strength of cannabinoid content, natural-terpene flavoring, and size. These criteria were found to be the most important for a high-quality and enjoyable vaping experience.
We then compared prices, delivery times, customer service, and return policies before making our final decision on the best THC oil vape pens.
The final five hemp weed pens were chosen because they have something unique to offer users in terms of quality, affordability, and user experience. Additionally, all our selected vendors have excellent customer service and adhere to manufacturing standards that ensure safe, pleasant weed pen usage.
Things To Consider When Buying a THC Vape Pen
Knowing how to spot premium cannabis vapes is a lot different than understanding which one is best for your needs. So before you click "Buy Now", consider the following factors that will ensure the best experience possible with your weed pens or cannabis vaporizers.
Tetrahydrocannabinol (THC) comes in many forms, each providing different effects and levels of relief. Delta-9 THC is the most well-known of the THC cannabinoids, but others offer different benefits to users.
Delta-8 THC, for example, is considered less potent than delta-9 THC and is known for its stimulating effects. This makes it ideal for new users wanting to see THC's effects without overloading their systems. It also supports user needs for those sensitive to the psychoactive effects of delta-9 THC.
Those seeking more potent benefits beyond what delta-9 THC can provide should opt for vapes with minor THC cannabinoids such as THC-O or THC-P. These cannabinoids are known for their powerful physical and cerebral effects that support chronic and severe wellness needs.
Cannabis comes in different strains, all with their own unique cannabinoid profile. Knowing the strain type of your vape oil pen or cannabis oil can help you understand what kind of effects it will provide when used.
Sativa strains are packed with energizing and mood-boosting compounds such as CBG and CBC, making them better suited to daytime use. Indica strains are packed with stress-relieving and calming compounds such as CBD and CBN, making them better suited to evening use.
For those who want the best of both worlds, a hybrid strain balanced equally or slightly slanted towards either type of cannabinoid can provide a balanced experience perfect for any time of day.
All cannabis strains come with unique terpene profiles, affecting flavor and effects. The right terpenes can enhance your experience in many ways, such as strengthening overall effects, helping to relieve stress, or even providing uplifting energy throughout the day.
Some companies use extraction methods that don't retain the naturally-occurring terpenes of a strain, resulting in a subtle or bland flavor and lessened effects. Others employ extraction methods that leave the full terpene profile intact, providing you with a much more pronounced flavor and effects.
Always look for vape pens or cannabis oil that contains natural-terpene flavoring to get the most out of your vaping experience – especially if you love the rich flavor and smell of cannabis plants.
Not all ingredients used in cannabis vaporizers are natural; some can be allergenic or contain additives. Be sure to check the ingredients list on your vape oil pen and cannabis oil to ensure there are no artificial flavors, dyes, emulsifiers, preservatives, or other synthetic materials that could aggravate allergies or cause harm if ingested.
Pro Tip: Always look for weed pens that use healthy levels of PG or VG to ensure a smooth vaping experience that won't irritate the throat or lungs.
Prefilled bars and THC vape cartridges come with a set amount of puffs. The right puff capacity can help you get the most out of your vaping experience, saving you money and hassles caused by running out of product too soon or going bad before you can use it all.
Low-count weed pens (less than 500 puffs) are good for those who vape infrequently, while high-count devices (800+ puffs) are great for heavier users.
Not all vapes are rechargeable, though they do typically come with a full charge right out of the box. If you think you'll run out the battery before you get a chance to finish the delicious THC inside, consider products that have recharging capabilities.
Pro Tip: If you hate waiting for your vape to charge, consider buying two so that you can use one while the other is plugged in.
Some users prefer vapes with air-draw activated heating, while others like ones with temperature control capabilities. These specialty functions can be great for those who want to get the most out of their vaping experience.
For example, air-draw-activated devices heat up instantly and provide more consistent hits each time you take a puff. Additionally, temperature control features allow you to experiment with different heat settings until you find one with the right taste and effects.
Other cool features to look for include ceramic heating elements and adjustable air-flow settings to help further customize your vaping experience.
What are the Different Types of THC Vape Products?
Our buyer's guide covers a range of vapes, but not all are the same when it comes to features, included accessories, and use. Knowing the type of vape that will best suit your needs will make a world of difference when it comes time to dose with THC.
Also referred to as "bars", disposable vapes are one solid device filled with premium THC extract and attached to a battery. These extracts are blended with terpenes, vegetable or propylene glycol, and other natural flavors for a smooth and flavorful experience.
Disposable vapes come pre-charged and set for a specific amount of puffs. Typically the larger the tank size, the more puffs you get. Some devices allow you to recharge the vape but not refill it, meaning you can still finish the tank even if the device runs out of charge.
Disposable vapes are usually draw-activated, meaning you don't need to fuss with buttons or settings – just open, puff, and enjoy.
Typically .5mL to 2mL in size, a THC vape cartridge contains various THC extracts such as distillates, shatter, wax, or oils. The bottom of the cartridge has a 510-thread that screws into an external battery for use.
Vape cartridges are often disposable but sometimes come in refillable varieties for those who prefer to source their own vape juice. Regardless, the clear chamber makes it easy to know when it is time for a new cartridge or time to refill the current one.
The benefit of 510-threaded cartridges lies more in the batter than the oil itself. Batteries for these particular vape devices offer users more control in terms of temperature settings, puff counts, and even airflow.
Desktop vaporizers have become increasingly smaller and more convenient in recent years, allowing users to dose with all types of cannabis products, including oils, cartridges, concentrates, flower, and waxes. They offer an all-in-one convenience that can't be found with any other type of single-function weed pen.
These devices offer the most control in terms of vapor production, flavor, and intensity. Some devices require preheating time, while others are ready to go as soon as you turn them on. Additionally, these weed vapes are great for social situations since their table-top placement makes them easy to share.
Benefits of Vaping THC
Vapes with THC aren't just great for their portability and ease of use – they also offer a unique experience that can't be found with other cannabinoid products.
First and foremost, vaping THC introduces less harmful or addictive substances into your system than traditional smoking methods. For example, butane from lighters, dyes in rolling papers, and moldy bong water all have negative effects on the human body that vapers can avoid.
Vaping also offers a more intense and immediate high than edibles, tinctures, or capsules. The rapid absorption rate of THC vape cartridges provides users with fast-acting relief that is often described as headier and more uplifting than other methods. So, for users who suffer from acute pain or anxiety, vaping THC can provide more effective relief without waiting for digestion or sublingual dosing to kick in.
Vape THC oils may also stimulate hunger more so than other THC products. This has to do with the rapid absorption rate, which triggers hunger more quickly. Those who suffer from appetite loss due to medical treatments or lifestyle choices may find that vaping THC is an effective way to stimulate the appetite.
And for those living in a place where open use of cannabis is still taboo, liquid THC vaporized in disposable, refillable, or desktop vaporizers offers an unassuming and discreet solution for getting the effects of cannabis without anyone being any wiser. Without strong odors like with joints or messy dosing like with oil tinctures, vapes with THC offer the perfect balance of convenience, potency, and discretion.
Ultimately the benefits of vaping THC provide users with the same great cannabinoid effects but with fewer health risks and more convenience. With a variety of vapes to choose from, there is sure to be an option that provides the most relief for your needs.
Is it Legal To Order a Weed Pen Online?
While ordering THC vaporizers made from marijuana plants is not legal, vapes made using hemp-derived THC are entirely legal.
As per the 2018 Farm Bill, hemp-derived CBD and THC products may only contain a fractional amount of THC based on the dry weight of the flower. Anything beyond 0.3% is illegal and considered marijuana, while anything below 0.3% THC is deemed hemp-derived and completely legal to order online from a vendor in the United States (or any other country that has legalized cannabis use).
So, as long as you order a weed pen made from hemp plants and not psychoactive marijuana plants, you should have no legal issues when ordering online.
In fact, it is often much easier and more convenient to order vapes online rather than trying to find them in a brick-and-mortar store since there are more options to choose from, it's easier to verify the THC potency, and you can often get much better pricing.
Potential Side Effects of THC
Cannabinoids like THC aren't inherently dangerous to consume, provided they are sourced from a reliable vendor. However, potential side effects can occur depending on how much THC is consumed.
The most common side effect of vaping THC is a dry mouth sensation known as "cottonmouth". Fortunately, the remedy for this particular side effect is simple – drink plenty of water before and after vaping.
Other minor side effects may include increased heart rate, lightheadedness, and throat irritation. These side effects are usually a result of overconsumption, low-product quality, or an allergic reaction. Usually, these side effects dissipate after a few days, with a lower dose, or by using a product without any additives or fillers.
It's also important to note that while THC is generally considered safe to consume, it can have a negative effect on those with mental health issues such as anxiety and depression. Therefore, always consult your doctor before consuming THC if you are taking medications or have pre-existing medical conditions.
As with any form of cannabis consumption, it's essential to start slowly with your weed pen and gradually increase your dosage (amount of puffs) to determine the right amount for you. This will help mitigate the risk of experiencing any adverse side effects from vaping THC.
Frequently Asked Questions
1. Is it better to vape delta-8 or delta-9 THC?
Delta-8 is the milder of the two cannabinoids and often produces less intense effects, making it a better choice for those who don't want to feel too high. Delta-9 is more potent and can produce stronger psychoactive effects – perfect for those who want to experience a more intense high. Ultimately, the best THC cannabinoid for you will depend on your personal tolerance and preference.
2. Is it safe to vape THC?
Yes, it is generally safe to vape THC as long as the product you are using is of high quality and free from any additives or fillers that could be harmful to inhale. It's also important to start slowly and gradually increase your dosage to determine the right amount for you.
3. Is it legal to buy THC pens online?
Yes, it is legal to order hemp-derived THC products as long as they are made from hemp and contain less than 0.3% THC based on the dry weight of the flower. Anything beyond this limit would be considered marijuana and, therefore, illegal to purchase online. Be sure to check the THC potency before buying any weed pen to ensure you are staying within legal limits.
4. How long does a vape last?
The number of puffs you can get from a THC vape will depend on factors such as battery life, the type of atomizer used, puff frequency, and how much product is loaded at once. On average, most THC pens will last anywhere from 300-800 puffs before needing to be replaced.
5. Can I smoke weed and vape at the same time?
Yes, you can smoke weed and vape at the same time. However, it's important to note that combining different forms of cannabis consumption can increase your chances of experiencing adverse side effects such as anxiety or paranoia. Start slowly and pay attention to how your body reacts to each method separately before combining them together.
Make Cannabis Consumption Better With THC Vapes
Lackluster sessions that cause coughing, draw attention, and require a lot of smoke to get the desired effects can be a thing of the past with vapes containing THC. With their sleek, portable designed, pre-filled cartridges, and temperature control capabilities that ensure the best flavor and experience possible, vaping is a surefire way to make your cannabis consumption better.
Whether a frequent or new user, consider purchasing vapes with THC oils from any of the brands above. These top products offer users the customizable features, long-lasting strength, and rapid effects they crave.
Summary of the Best THC Vape Products
1. TREHouse – Best Overall THC Vape
2. The Kind Pen – Best for Large Vape Clouds
3. CBDfx – Best for Nighttime Vaping
4. Koi CBD – Best Relaxing Effects
5. Serene Tree – Best for Heavy Vapers
This post was produced and paid for by Originated Media
---