Weed Accessories: 5 Smoking Accessories From Top Marijuana Brands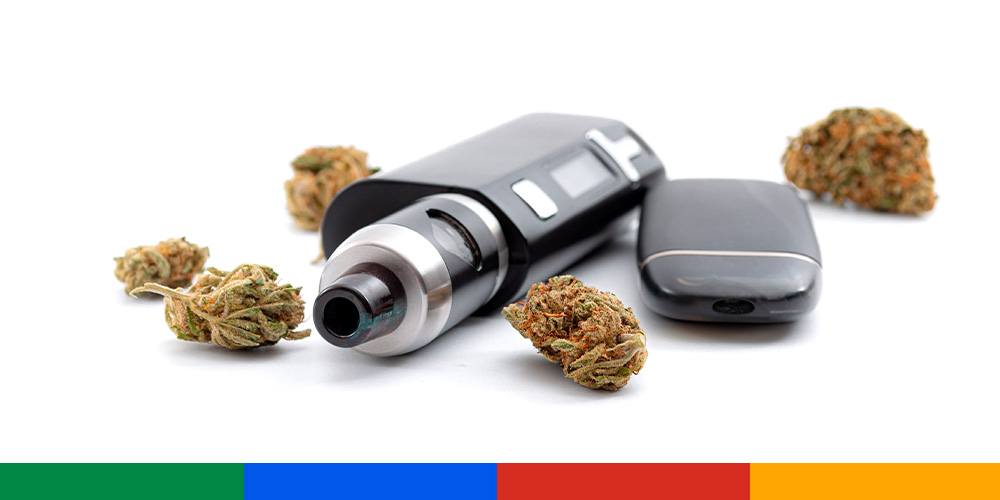 Enjoying weed can be easier and more fulfilling if you've got good weed accessories. If you're new to marijuana, you don't need much more than quality grinders and reliable pipes, or even some pre-rolled cones. But as you gain more experience, you might enjoy having additional accessories such as a dry herb vape, an oil infuser, and even a specialized filtration system.
If you've recently been shopping for cannabis accessories, you might be struggling to know which ones are the best. Instead of going to an online headshop and attempting to sift through all the dab rigs, pipes, bongs, and other gear on your own, we wanted to help make your search a little easier. After reading countless reviews and putting various products to the test, we identified five top weed accessories that we think every marijuana aficionado should consider for their collection.
Top 5 Summary
Best Weed Accessories
We did our best to choose cannabis accessories that were easy to use and enhanced the smoking experience. We think new users will find these cannabis accessories helpful and approachable. However, we also think that each one is unique enough to delight an experienced user who is looking to diversify their weed consumption.
Pros:
Automated percolation system
Three different power settings
Music-activated LED lights
Cons:
May not be easily portable
Product Review:
The Kind Pen GravIX Automated Infuser is a gravity bong that's fully automatic. It's made with high-quality materials like anodized aluminum and borosilicate glass globes. This weed accessory is designed to help you take massive hits of smoke that's been automatically filtered and cooled.
The GravIX Automated Infuser comes with:
Percolator glass globe
Smoke collector glass globe
Aluminum base shell
Silicone hose
Built-in battery and charger
Cleaning tray
Coal tray
Cleaning brush
Fitted box
Best Features
The Kind Pen GravIX Automated Infuser is designed to work with dry herb and shisa tobacco. It's got a fast charging battery, so you won't have to wait long after the battery dies to have a smoke session.
It comes in three eye-catching colors and is even equipped with LED lights that are activated by music, so you can take your bong rips in style.
How Well Does It Work?
The motor life of this bong is made to last for 2,000 hours, so you should get plenty of time with this high-quality infuser. There are three different power settings — low, medium, and high — so you can adjust your smoking session to match your preferences.
And if anything does go wrong, The Kind Pen GravIX Automated Infuser is backed by a lifetime warranty.
About the Brand
The Kind Pen is an online headshop that makes reliable, affordable, and easy-to-use cannabis accessories. Their lifetime warranty is one of the best in the industry. If your vape ever stops working due to a manufacturing error, The Kind Pen will replace it, free of charge.
Specs:
Weight: 7.7 pounds
Dimensions: 12" x 9" x 7"
Power source: Rechargeable battery
Color(s): Black, Blue Silver
2. Great for Making Edibles: Ardent MINI
Pros:
Compact size
Separate settings for CBD and THC/CBG activation
Free shipping
Cons:
Must be plugged in to work
Product Review:
The Ardent MINI is a compact, portable infusion device that you can use to make your own edibles. Just add flower to the chamber, pour your oil or liquid over the top, and close the compartment. Then, you run a decarboxylation cycle to activate your THC or other cannabinoids, followed by an infusion cycle to infuse the activated cannabinoids into your oil or liquid.
The Ardent MINI makes creating edibles so much simpler and is the perfect accessory for anyone who likes to cook with cannabis.
Best Features
The Ardent MINI has two decarboxylation cycles: one optimized for THC and CBG, and another optimized for CBD. The infused oil, milk, or cream that you make in your Ardent MINI can be used to make all of your favorite treats. You can even mix it into a tiny batch of brownies or cookies, which you can bake right in the Ardent MINI.
We were really impressed by the small size and portability of the Ardent MINI. It comes with a carrying case, so you can easily take it to a friend's house or on vacation. The purple carrying case matches the black and purple Ardent MINI perfectly.
How Well Does It Work?
Customers love using the Ardent MINI to make edibles. They appreciate that the temperatures are pre-selected so they don't have to worry whether they are decarbing at the proper heat. Reviewers say this apparatus holds the odor in well, allowing them to make infused coconut oil and butter more discreetly. The resulting product, they say, is potent and uniform. The Ardent MINI is popular with those who live in apartments and other shared living spaces. It makes creating THC or CBD edibles a lot easier, more consistent, less smelly, and less time-consuming, and customers believe it's well worth the price.
About the Brand
Ardent is a Boston-based company which believes that through honest information and good science, cannabis can be increasingly popularized as a beneficial plant. Their team of experts has created several devices that make it easier to decarboxylate THC and make potent edibles at home. All of Ardent's decarboxylators, including the MINI, come with a one-year warranty and are available on their online headshop.
Specs:
Chamber capacity: 1 ounce
Output: 6 ounces of infused oil
Included accessories: Carrying case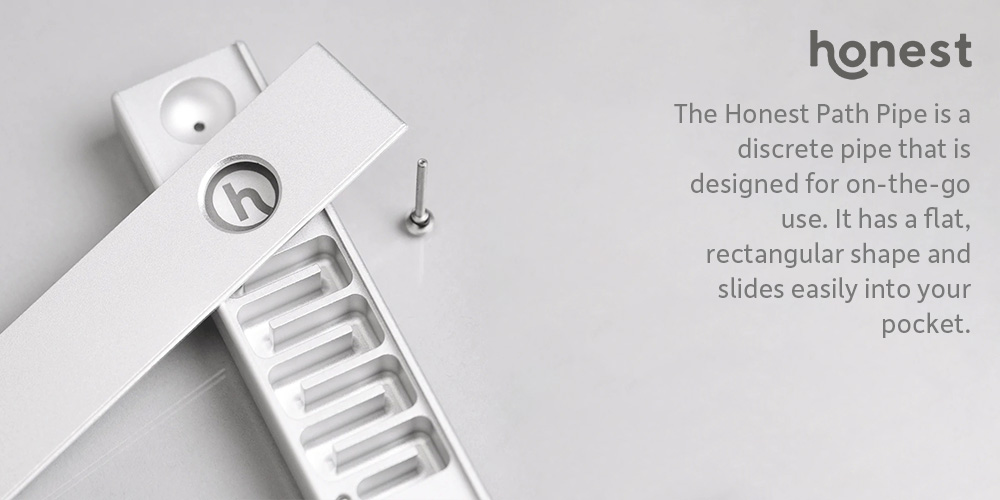 Pros:
Filter chamber cools smoke for comfortable inhalation
Lifetime warranty
Built-in poker and bowl cleaning tool included
Cons:
Airflow control takes some practice to master
Product Review:
The Honest Path Pipe is a discrete pipe that is designed for on-the-go use. It has a flat, rectangular shape and slides easily into your pocket. To smoke, you fill the bowl with weed, light it, and inhale through the mouthpiece. Before it even reaches your mouth, the smoke passes through a filter chamber which cools it and removes tar. Place your finger on or off of the airflow control to adjust the amount of smoke that is generated. When you're finished smoking, just slide the cover closed. It will hold the burned cannabis in place to prevent messes and keep odors contained.
Best Features
We appreciate that the Honest Path Pipe comes with a poker and bowl-cleaning tool that fits neatly inside it. This way, you always have what you need to deal with a clogged bowl. The flat, rectangular shape makes it easy to hold and pleasing to look at.
How Well Does It Work?
Customers say the Honest Path Pipe generates cool smoke with a clean, consistent flavor. They say that when the device is closed, it contains odors well. Several reviewers mentioned packing the bowl, closing the pipe, and taking it with them for on-the-go use. This way, they only have to carry the packed pipe – no other smoking accessories or tools.
Most other pipes don't provide such a discreet, clean, portable smoking experience, so we can't imagine a better tool than the Honest Path Pipe.
About the Brand
Honest was founded in 2018 and aims to create cannabis accessories that are durable, versatile, and attractive. They use high-quality materials and stand behind their products with a 100% guarantee. Honest often includes little freebie smoking accessories — like grinders or ash trays — when you buy through their online headshop.
Specs:
Size: 5" x 1.2" x 0.6"
Weight: 3 ounces
Color(s): Black, Silver
Pros:
Made with plant-based filters
Attractive green and white color scheme
Packaging is 100% biodegradable, compostable, recyclable, or reusable
Cons:
Must exhale slowly into the filter for maximum effectiveness
Product Review:
The Philter Labs Phrend is a handheld filter that allows you to smoke cannabis more discreetly. Simply inhale your cannabis smoke from your favorite smoking accessory, and then exhale slowly into the Phrend. The filter will capture the particulate matter in the exhaled smoke, preventing odors and reducing the amount of smoke residue released into the air.
Best Features
This filter is easy and enjoyable to use, but what really impressed us was how much effort Philter Labs put into developing it in as eco-friendly a manner as possible. The filters are all biodegradable. They are made from a plant-based polymer that decomposes within three years. Each unit also comes in a packaging sleeve, which is made from seed paper. When you throw the packaging sleeve away, the seeds will germinate into wildflowers including black eyed Susans, sweet alyssum, and bird's eyes.
How Well Does It Work?
Customers report loving the Philter Labs Phrend on occasions when they want to smoke without releasing the odor of cannabis into the air. It is popular among those who live in apartments and shared living spaces. Reviewers appreciate that the filters hold an ample 500 exhales, so they don't have to change the filter very often.
If you want to smoke comfortably without leaving a cannabis odor behind, the Philter Labs Phrend is the accessory to buy.
About the Brand
Philter Labs is a company that creates smoking supplies that make it easier for smokers and non-smokers to coexist. They also aim to reduce emissions and promote cleaner air with their filter products. The company is based in San Diego, CA and has partnered with One Tree Planted and the Veterans Cannabis Group of California. Their online headshop offers free shipping on orders that meet a minimum cost requirement, and customers who sign up for their Subscribe & Save program are eligible for discounts.
Specs:
Filter capacity: 500 exhales each
Lifetime: Within 3 years
Mouthpiece material: Medical-grade silicone
5. Most Odor-Free: Billow
Pros:
Compatible with a standard joint
Keeps your home smelling fresh
Filter is easy to change
Cons:
Takes up significant space
Product Review:
If you want to smoke weed without releasing any odors, we can't imagine a better option than Billow. This all-in-one smoking and filter device holds your joint inside its chamber. This way, any excess smoke is captured inside. You inhale through the mouthpiece, and then exhale into the smoke collection device. Billow keeps the surrounding room from becoming smoky. Not only does it manage strong odors, but it also prevents smoke alarms from being triggered.
Best Features
You can use Billow with any hand-rolled or pre-rolled joint. While it's designed to be used with weed, it can also be used to smoke CBD-rich hemp flower. Billow's filter has a multi-layer design that is very effective at capturing odors and particulate matter. And to change the filter, all you have to do is slide the old one out and the new one in.
How Well Does It Work?
Billow receives great reviews from customers who want to enjoy their weed without bothering others with its odor. Customers say it keeps their joints lit throughout their smoking sessions. They also have an easy time exhaling into its collection mouthpiece. Some customers keep Billow on their end table or coffee table so it's always ready to use.
About the Brand
Billow was created by a long-time smoker who was tired of smoking outside during Boston's cold winters. She wanted to create weed accessories that allowed smokers and non-smokers to co-exist in comfort. The company also sells packs of replacement filters through their online headshop. Billow comes with a one-year limited warranty.
Specs:
Size: 16" x 12" x 13.5"
Weight: 10 pounds
Filter capacity: Captures smoke from approximately 150 joints each
How We Picked The Best Weed Accessories
In creating this list, we wanted to feature high quality smoking accessories that make your experience not only easier, but more enjoyable. So, our first step was to create a long, master list of unique smoking accessories made with customers' needs in mind. Next, we went down that list and sorted out the smoking accessories with the following characteristics:
Made from durable, high-quality materials
Created with discretion and privacy in mind
Comfortable to hold and use
Price and quality backed by a product guarantee
Produced by reputable brands
Based on those criteria alone, we were able to narrow down our options significantly. Then, it was time to call in our testers. They tried out a few dozen of our favorite cannabis accessories over the trial period. We asked them to give each accessory a score, and also to write down any comments that they had about it.
Luckily, our testers had some clear favorites. There were a few smoking accessories that they could not stop raving about – and those are our five favorites.
What Essential Supplies Do You Need to Smoke Marijuana?
While high-end weed accessories like vaporizers and aluminum pipes are nice, they are not entirely essential. If you are new to smoking and looking to build a collection, here are the basic smoking accessories to invest in first:
Grinder
Whether you smoke joints, bowls, or bongs, you will need a way to grind your weed. In comparison to grinding weed with your fingers, using a grinder results in more uniformly sized pieces of weed. This makes for a more consistent and predictable smoking experience.
If possible, look for a three-chamber grinder. The top chamber is where you place the whole cannabis flower. The second chamber catches the ground weed, and the lowest chamber captures all of the kief that falls through from the second chamber. You can collect this kief, which is really high in THC, and put it on top of bowls for an extra kick.
Rolling Papers
Rolling papers are the little papers that you wrap around your weed to create a joint. They come in several different varieties. Wood pulp rolling papers are inexpensive and easy to find. However, those made from rice paper or hemp tend to yield a cleaner smoke, and they really allow the natural flavor of the cannabis to shine.
Standard size rolling papers are good for rolling single-use and personal-use joints. If you want to roll larger joints to share with friends, you may want some king size papers, too.
Filter Tips
Some people put a rolled up piece of index card or cardboard in the ends of their joints, but it is far nicer to have real filter tips. These smoking accessories are sturdy, cardboard tips that you place at one end of the joint before rolling it up. They create a barrier between your lips and the burning weed. They also help prevent you from inhaling any burning embers.
While disposable cardboard filter tips are popular, there are also glass tips that you can use again and again. These are a good option if you smoke a lot of joints and want to cut down on waste.
Rolling Tray
If you plan on rolling joints, you will want a rolling tray. Rolling trays come in a variety of colors and patterns. You can even find ones that feature your favorite cartoon characters. The raised edges on the tray ensure your weed does not slide off onto the floor while you're rolling a joint. The flat surface on the bottom of the tray makes it easier to roll a joint by hand.
Rolling Machine
Rolling joints by hand is not easy and can take some practice. If you find it hard to roll a joint tightly enough, you may want to buy a rolling machine. This is a small, inexpensive device that you can use to roll uniform, cigarette-shaped joints. You basically fill the machine with ground weed, roll it back and forth to compact it, and then add a paper to the roller. Roll the paper around the compacted weed, and you'll have a perfect joint in seconds. Rolling machines are perfect for those with limited dexterity due to arthritis or carpal tunnel.
Smell Proof Bag
Cannabis has a strong odor, thanks to its high terpene content. Unless you want your home to smell like weed, it is wise to invest in a smell-proof bag. These bags are typically made of a non-porous, plastic material, so they keep odors sealed in. They're cheap smoking accessories and well worth the few dollars you'll pay for one.
Storage Container
Some people store their smoking accessories in a big, glass jar. There's nothing wrong with this, but it can be nicer to have a dedicated storage container. Some are lined with materials that absorb or camouflage the odor. There are also containers that have different compartments for specific accessories, such as rolling papers, a grinder, and rolling machine.
Glass Pipe
Some people really enjoy smoking joints, but if you want to branch out, you can also invest in a glass pipe. These smoking accessories come in many colors, shapes, and styles, and which is best is mostly a matter of preference. However, you generally want to look with a pipe that has a carb – a hole on the side that you can cover with your finger to control airflow. Also keep in mind that the longer the pipe's neck, the cooler the smoke will be by the time it reaches your throat.
Bongs and Dab Rigs
While some people may prefer to use joints or pipes, other may opt for bongs or dab rigs. These are both larger, water-based pipes you can use for weed consumption. Bongs and dab rigs look pretty similar, but they're designed to work with different forms of weed.
When you're using bongs, you'll be smoking dry herb or flower. But when you're using dab rigs, you'll be consuming concentrates of wax or oil. Because dab rigs use a more concentrated form of marijuana than bongs do, you'll typically experience a more intense high when you're smoking out of water pipes with dab rigs.
Frequently Asked Questions
Can a basic plastic bag keep weed from smelling?
Basic plastic bags are not all that effective at containing odors. In one study, researchers found that participants could easily identify marijuan by smell when it was kept inside a resealable polyethylene food bag. If you want to mask the odor, you are better off storing it in a sealed, glass jar. Smell-proof bags, which are often lined with specialized plastics or aluminum, can also work well.
Is vaporizing as effective as smoking?
While some cannabis users may think of using a dry herb vape as inferior to actually smoking weed, this does not appear to be the case – at least when it comes to effectiveness. In one study, participants who vaporized cannabis experienced stronger effects for many outcomes than those who smoked cannabis. So, if you are looking for a cleaner but still effective way to enjoy your weed, vaping is a good option to consider.
What are the advantages of vaporizing weed rather than smoking it?
Many people find that inhaling cannabis vapor feels easier on their throat and lungs than inhaling cannabis smoke. The vapor does not contain the tar and other particulate matter that smoke contains. You're less likely to cough or experience throat irritation after vaping than after smoking.
Some people also find that the effects of cannabis come on faster and stronger with vaping than with smoking.
Finally, vaping helps conserve weed. Your weed is likely to last longer when you vape since you won't need to use as much of it per session. For instance, if you typically smoke 0.5 grams per session, you may only need to vaporize 0.3 grams to get similar effects.
What is decarboxylation?
If you want to make cannabis edibles, the first step is decarboxylating the THC. This means heating the cannabis to a temperature at which a specific chemical reaction takes place. The THC molecules lose a carboxyl group – which is a chemical group composed of a carbon atom, two oxygen atoms, and a hydrogen atom.
Before it is decarboxylated, the THC in cannabis is technically present in a form known as THCA. Decarboxylating it converts it to THC. Only after it has been decarboxylated can THC be absorbed and processed in your digestive tract. If you were to eat edibles made with non-decarboxylated THCA, you would not become high.
Infusion devices that are used to create cannabutter or cannaoil are generally designed to bring the cannabis and oil to the temperature at which decarboxylation occurs. Then, the device drops down to a lower temperature at which the THC becomes infused in the fat or oil.
What kinds of liquids can you infuse with cannabis?
Some cannabis infusion devices are compatible with liquids other than oil. It is important, however, to use a liquid that contains some fat. THC is fat-soluble and will not infuse into a low-fat or fat-free liquid very well. Liquids that tend to make good infusions include cream, milk, and coconut milk.
Conclusion
Whether you're new to cannabis or are a more experienced smoker, collecting the best cannabis smoking accessories is definitely part of the fun. The five top cannabis accessories featured here can help you smoke more discreetly, create infusions with less odor and hassle, and reduce the number of tools you need to pack for on-the-go use. We encourage you to take a closer look at them, and perhaps read some other reviews. Whether you invest in a dry herb vape or an advanced filtration tool, we're confident you'll enjoy your next smoke session.
Summary of the Best Weed Accessories
Related content:
This post was produced and paid for by Originated Media
---