Bonsai and Brews: Tiny Trees Could Be Boston's Hottest Night Out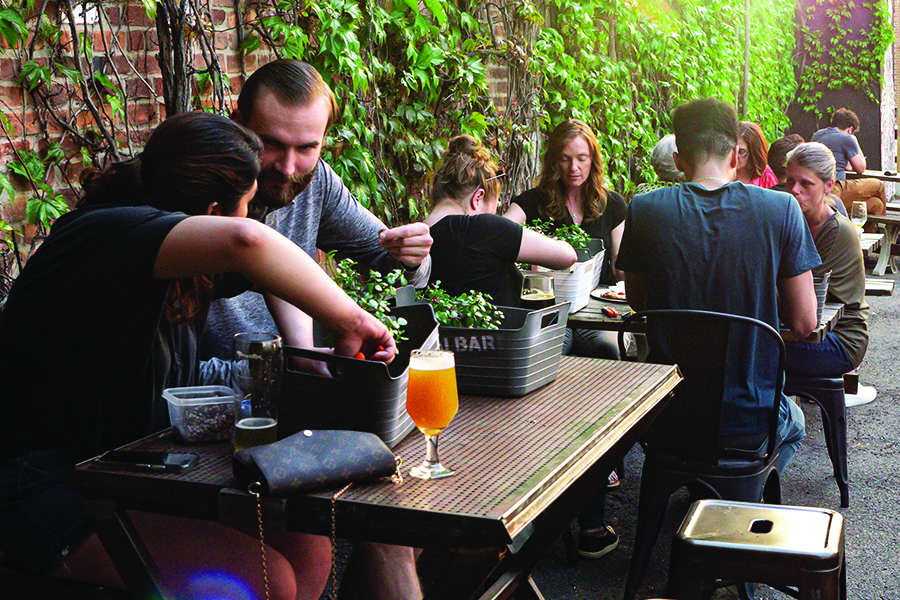 Are you itching to get back out after the long isolation of the pandemic? Are you and your friends not sure you remember how to socialize with anything other than your houseplants and pets? Are you looking for a first date activity with a built-in conversation starter? Then we've found the perfect night out for you – Bonsai Bar!
Boston is getting the gift of bonsai this summer in an unexpected form: a beginner bonsai workshop that feels like a party at your favorite craft brewery. You may have already spotted one of their sold-out events at your top local spot. Boston's social-trendsetters have been talking about Bonsai Bar for months, ever since the New England-based event burst onto the scene late last year. They're adding more venues and dates to keep up with demand, so now is your chance to grab your squad and make your own tiny tree!
Bonsai has long been a fascination of American pop-culture since Mr. Miyagi first teased us with the ancient art in the Karate Kid movies, but exactly how to buy, create, and/or maintain one of these living works of art has been out of easy reach for most of us — until now!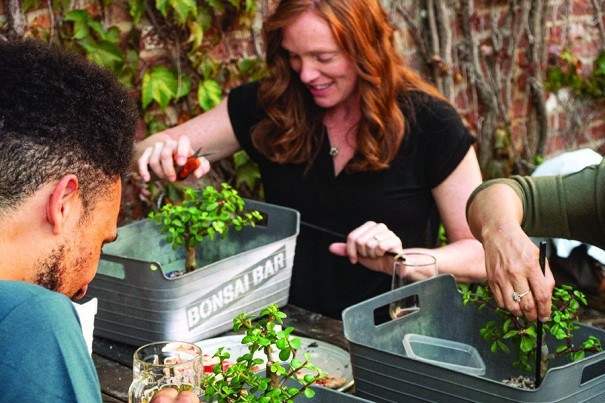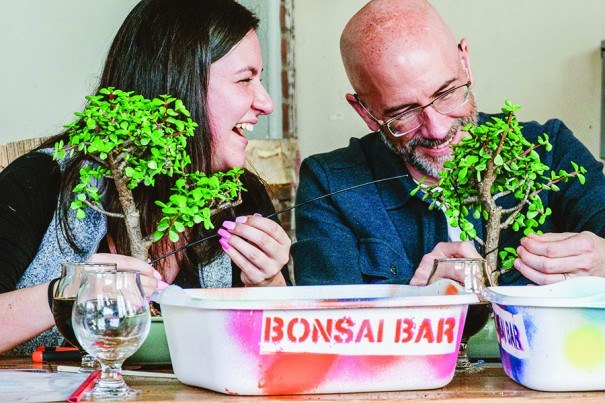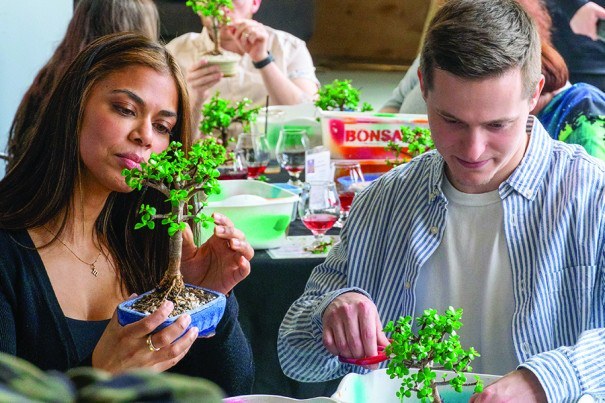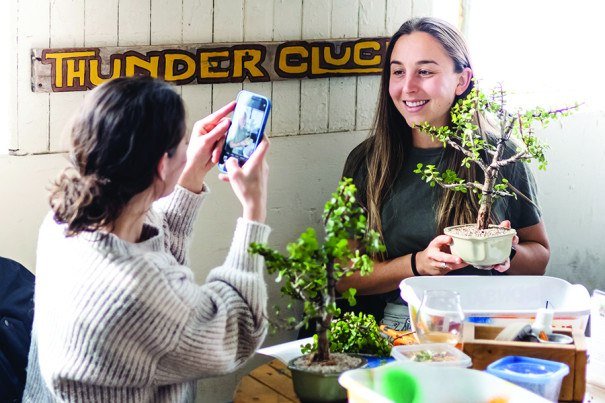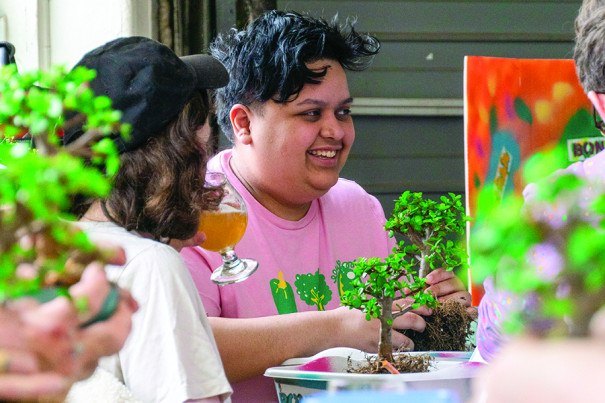 How It Works
Bonsai Bar isn't just a great night out; it's a first step into an awesome new hobby. At the event you'll pot and style your very own Dwarf Jade (Portulacaria afra), but Bonsai Bar doesn't leave you hanging once you bring your new plant-baby home. They offer a variety of continuing support, from virtual study groups to instructional videos and even free 15-minute video consultations (dubbed "Tree-iage" calls) if you have more questions for their bonsai experts!
Even if you've killed every plant you ever brought home from Ikea, Bonsai Bar can give you the green thumb you've always wished for. They're so confident in the trees they use that they guarantee your tree will live, or they'll deliver a new one directly to your home.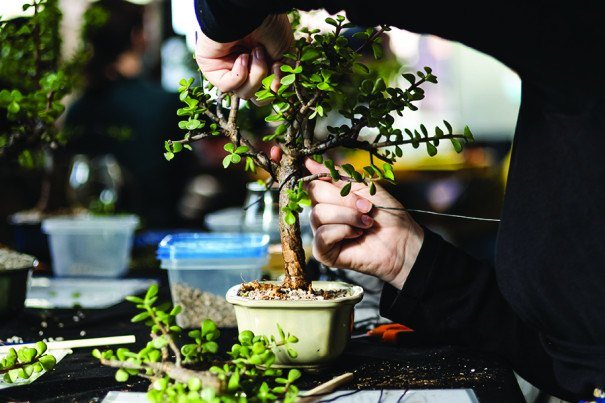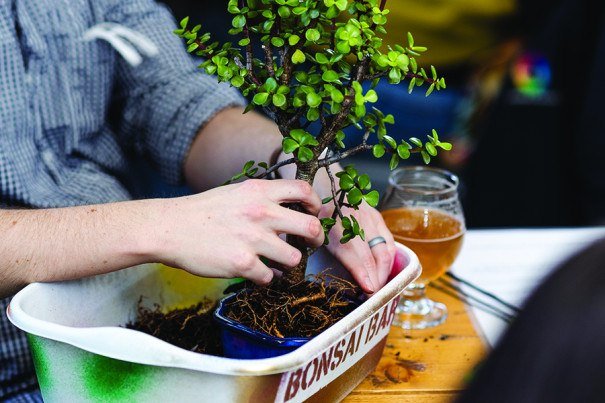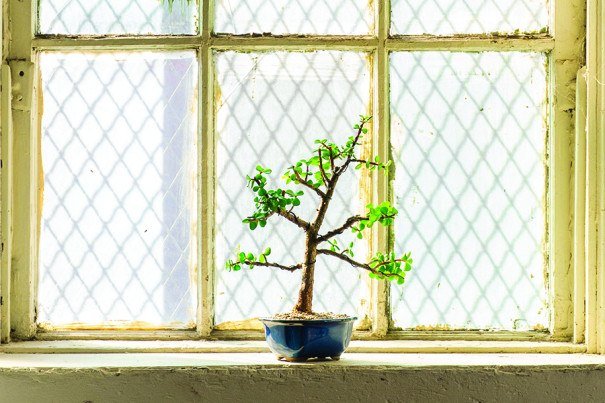 Get Your Tickets Fast
Check out their ever-growing list of events and grab yourself a seat at Boston's new hottest night out before they all sell out. Bonsai Bars are popping up across New England and upstate New York, so there's sure to be an event wherever you find yourself this summer.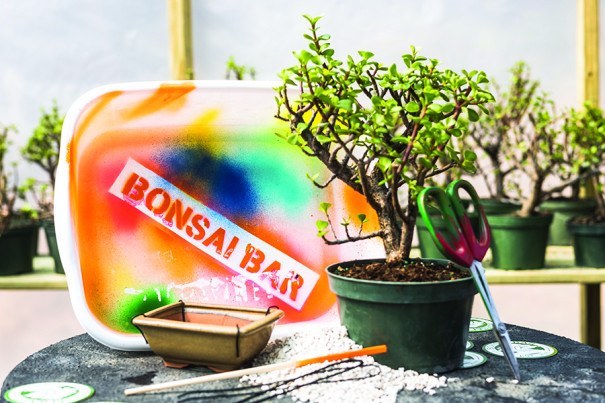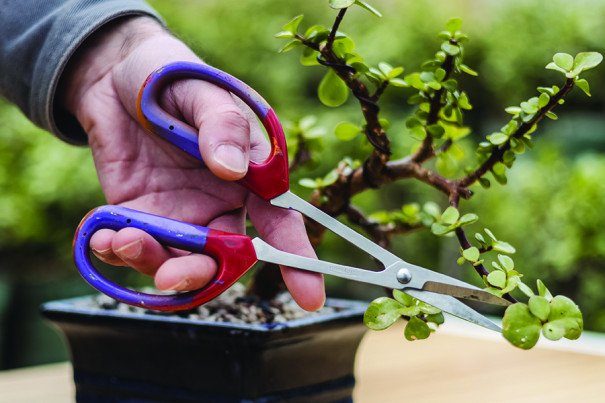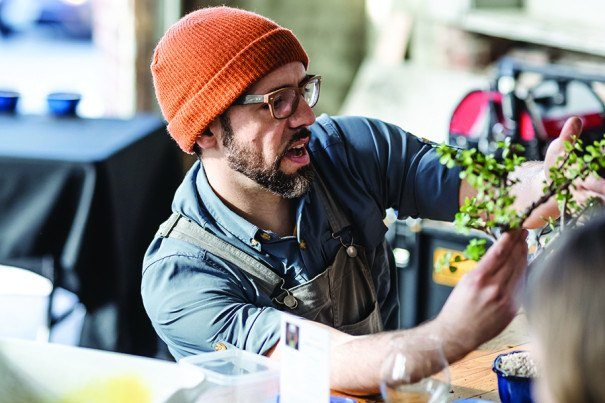 To find a Bonsai Bar event near you and buy tickets now, visit bonsaibar.com. Follow them on Facebook and Instagram to keep up with the latest events and happenings.
To book a private/corporate event, email info@bonsaibar.com.
This is a paid partnership between Bonsai Bar and Boston Magazine
---