5 Local Bars and Pubs Offering Mouthwatering Takeout Meals
Miss watching the game over a spread of hot apps and cold beer from your favorite neighborhood hangout? Here's the thing. Quarantine doesn't mean you can't still enjoy a pint with a side of bar bites at home thanks Bud Light Open for Takeout (a database of local restaurants that are still taking orders). From dingy dives to cozy mainstays, there's no shortage of bars and pubs to choose from, like these five local spots offering hearty takeout meals and beer.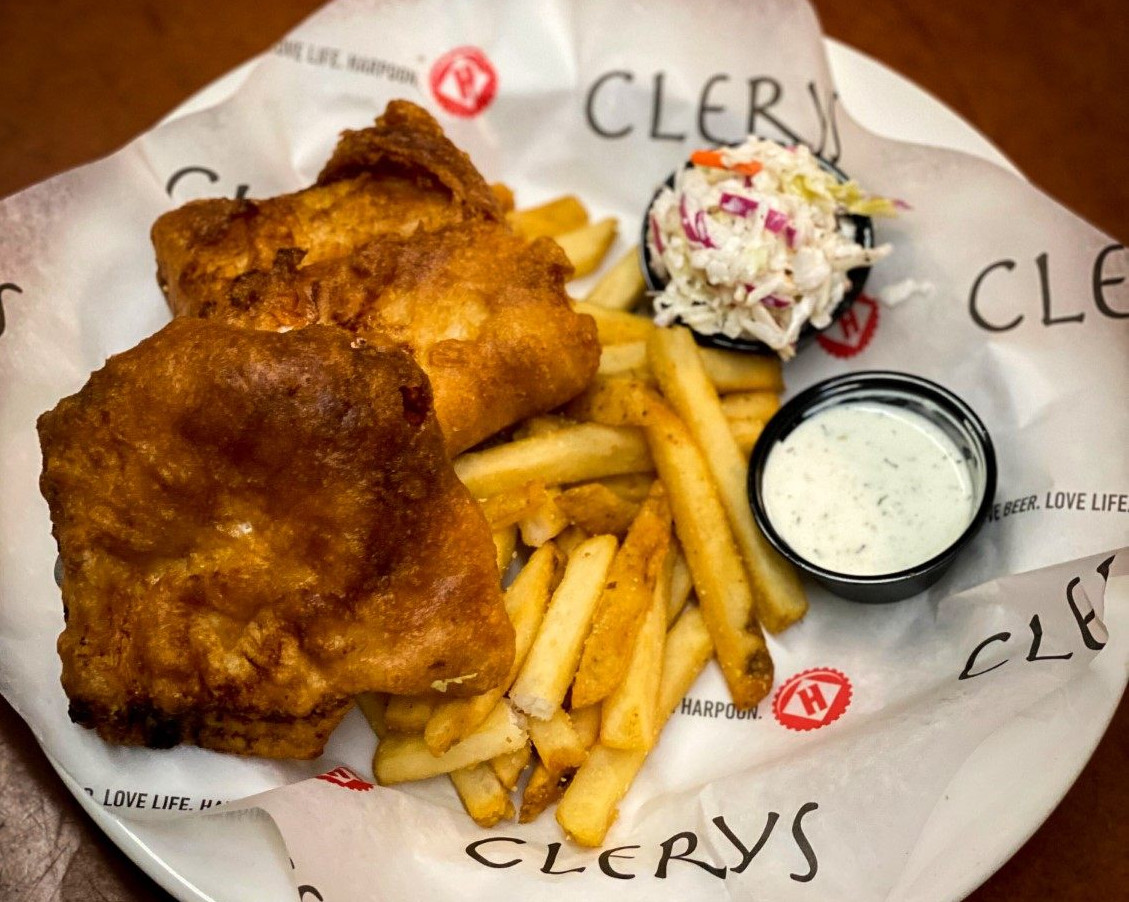 This South End gem is a popular gameday destination for cheering on the Celtics while chowing down on a Guinness-braised short rib grilled cheese. As part of their new Neighbors Feeding Neighbors program, customers can order pub favorites likes Shepherds Pie and Fish and Chips for pick-up on Thursdays and Fridays. The menu rotates weekly, so be sure to visit their website for the most up to date takeout selections.
Location: Boston
Phone Number: 617-262-9874
Website: clerysboston.com
Ordering Options: Call in orders to 617-262-9874 or email at clerys@irishconnection.com with your name, email, order, and desired pickup day and time. Orders must be received by 5:00 pm.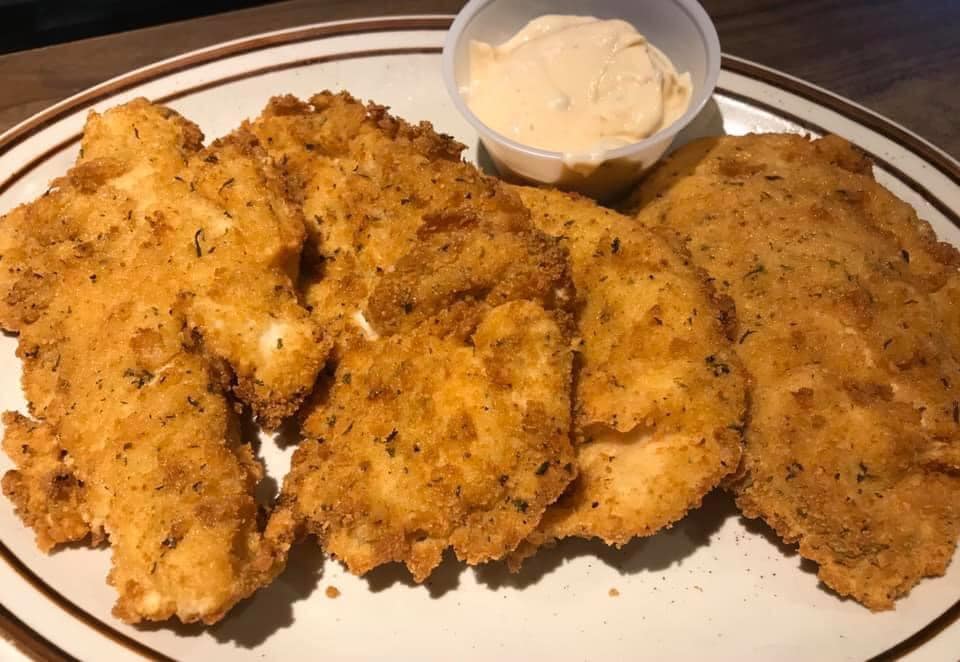 Nicknamed "Boston's Original," Eire Pub has been a fixture for over 50 years as a regular stop for sports legends, celebrities, and even a few presidents. The generous menu is a big reason for its success, and the takeout menu is no exception with sure to satisfy dishes like the homemade chicken tenders with spicy sour cream sauce, the Eire Pub hot pastrami sandwich, and the turkey meatball sub.
Location: Dorchester
Phone Number: 617-436-0088
Website: eirepub.com
Ordering Options: Takeout available Monday through Saturday from 11:30am-6pm
Family owned and operated, the Fowler House Café has been serving the greater Quincy area since 1981. Their full menu of traditional American cuisine is available for takeout, including their famous buffalo fingers, homemade pizza, specialty sandwiches, pasta, steak, and more.
Location: Quincy
Phone Number: 617-773-9000
Website: fowlerhousecafe.com
Ordering Options: Takeout available Wednesday through Saturday from 3-9pm. Pickup is in the parking lot in the back of the restaurant. Check Facebook for daily specials.
This Irish sports bar in the heart of the Merrimack valley boasts a host of entertainment options from pool and darts to state of the art golf simulators. The menu is just as dynamic, with pub grub for every taste like the beer-battered onion rings, Claddagh wings, corned beef sandwich, and chicken parm calzone. The best part? All are available for curbside pick-up to enjoy at home.
Location: Lawrence
Phone Number: 978-688-8337
Website: thecladdaghpub.com
Ordering Options: Takeout available from 3-7pm on weekends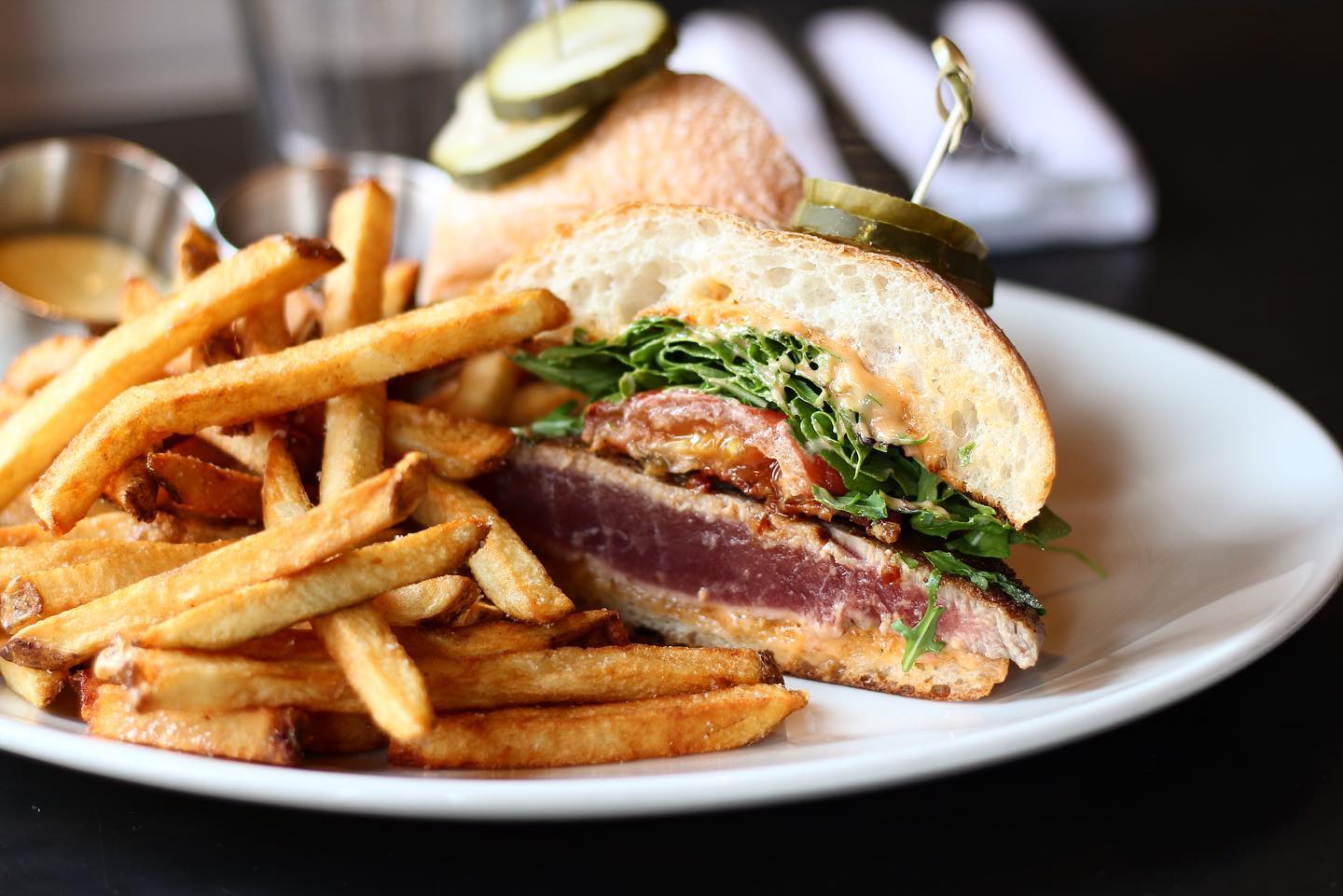 This New American tavern is a Harvard Square favorite for casual lunch breaks on the patio or after-work cocktails in the upstairs bar. The seasonally-inspired menu of modern interpretations of American classics includes signatures like the R. House Burger, a selection of Tavern Pizzas, and Steak Frites.
Location: Cambridge
Phone Number: 617-500-3055
Website: russellhousecambridge.com
Ordering Options: Takeout and delivery available starting Friday, May 8 through Caviar.
To order now, or explore more restaurants open for takeout and delivery, visit Open for Takeout at budlight.com.
This is a paid partnership between Bud Light and Boston Magazine's City/Studio
---