Boston Builders: 6 High-End Home Projects
Meet the company that can construct your dream home.
In 2005, after several years working in the real estate industry, Needham neighbors Mathew Roth and Ryan McDonnell took a leap of faith and started Hawthorn Builders, named for their homes on Hawthorn Avenue. In January 2007, they bought a single-family home, tore it down, and built their first house. Since then, the company has seen the construction or renovation of more than 100 properties in the greater Needham and Boston areas.
"Hawthorn Builders continues to evolve in this ever-changing construction industry," says Roth. "We constantly reshape and refine our customized system that is designed to meet the high expectations of our most discerning clients."
Click through the galleries below to view six of Hawthorn's gorgeous local home projects.
---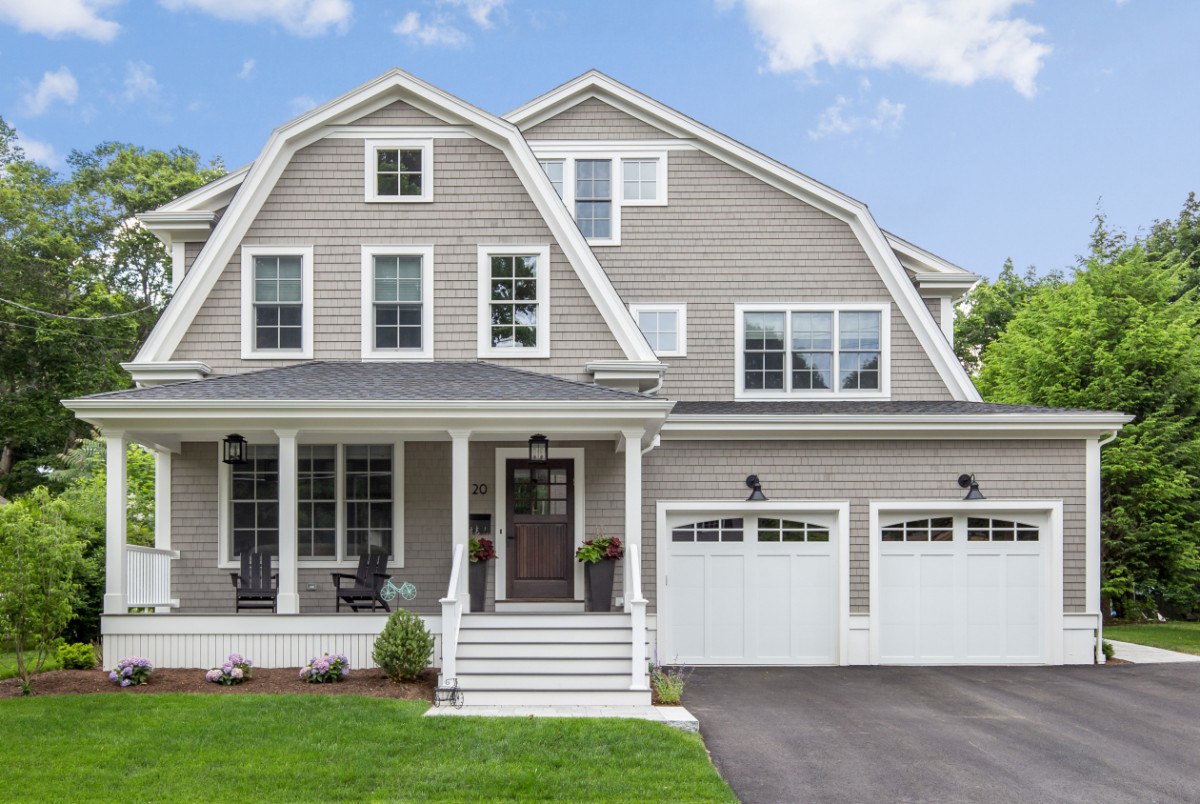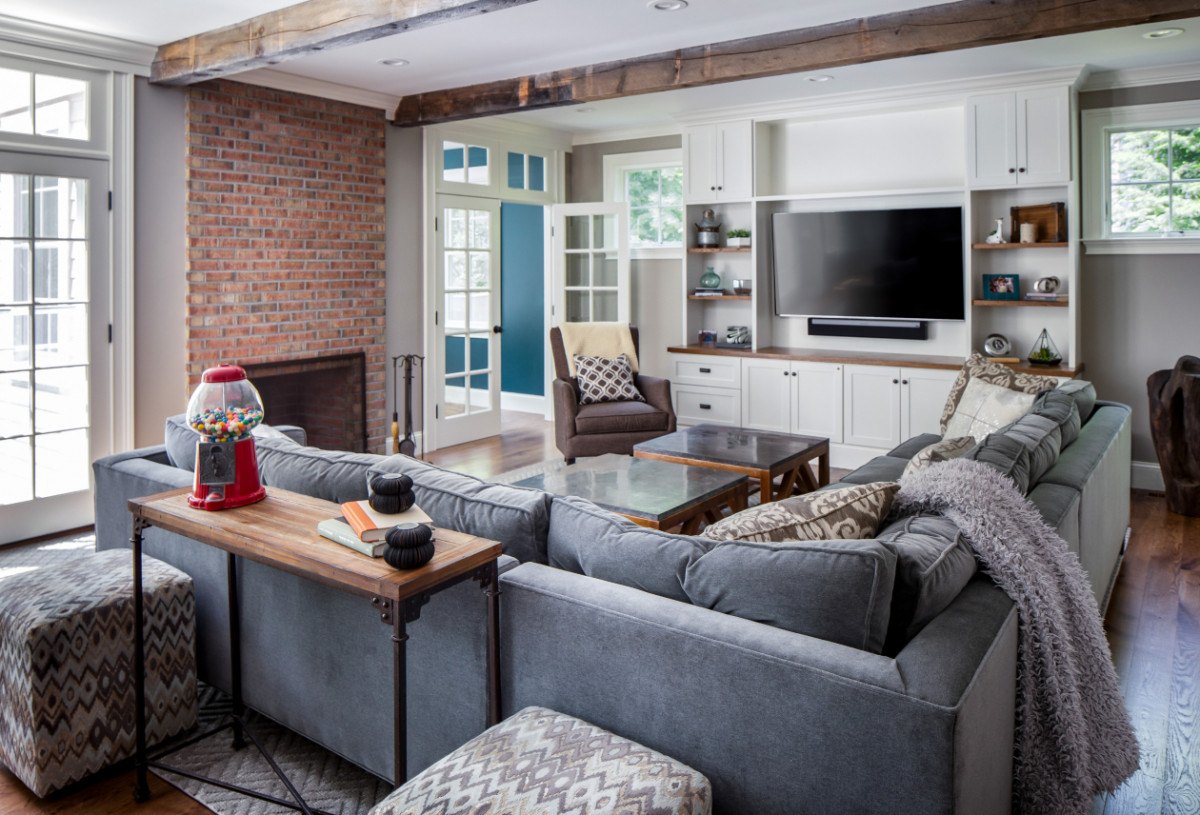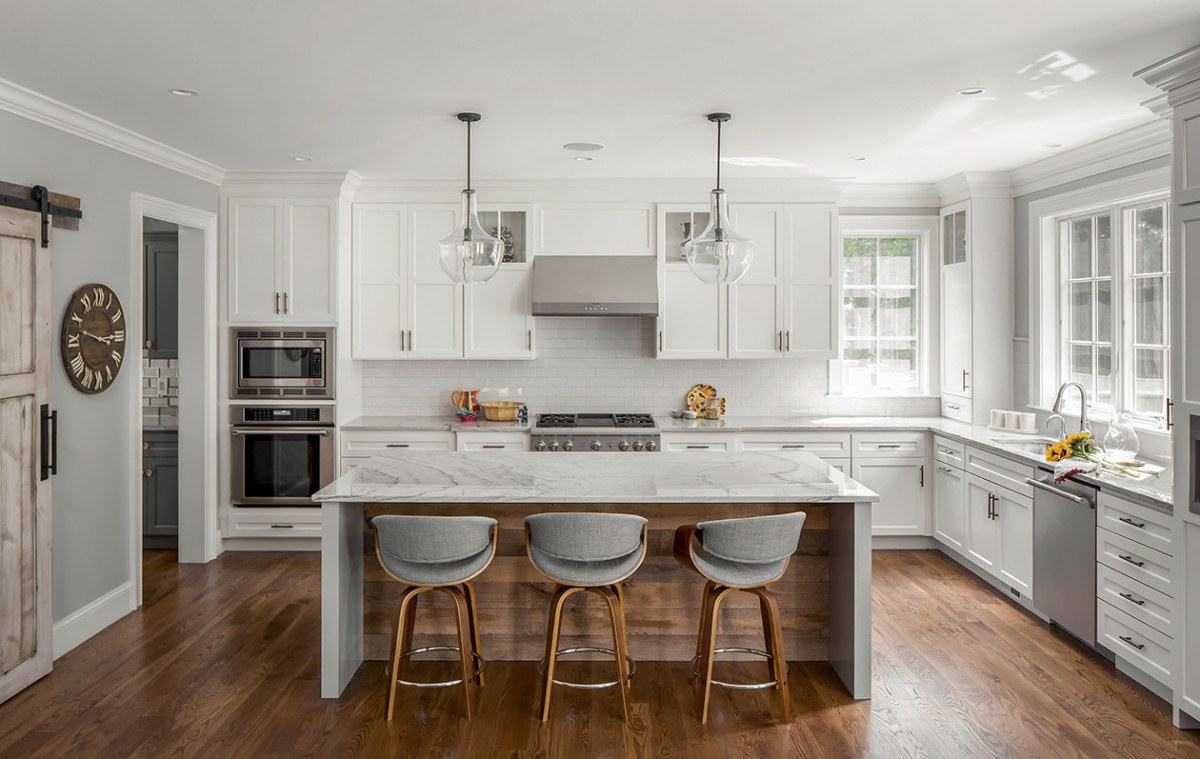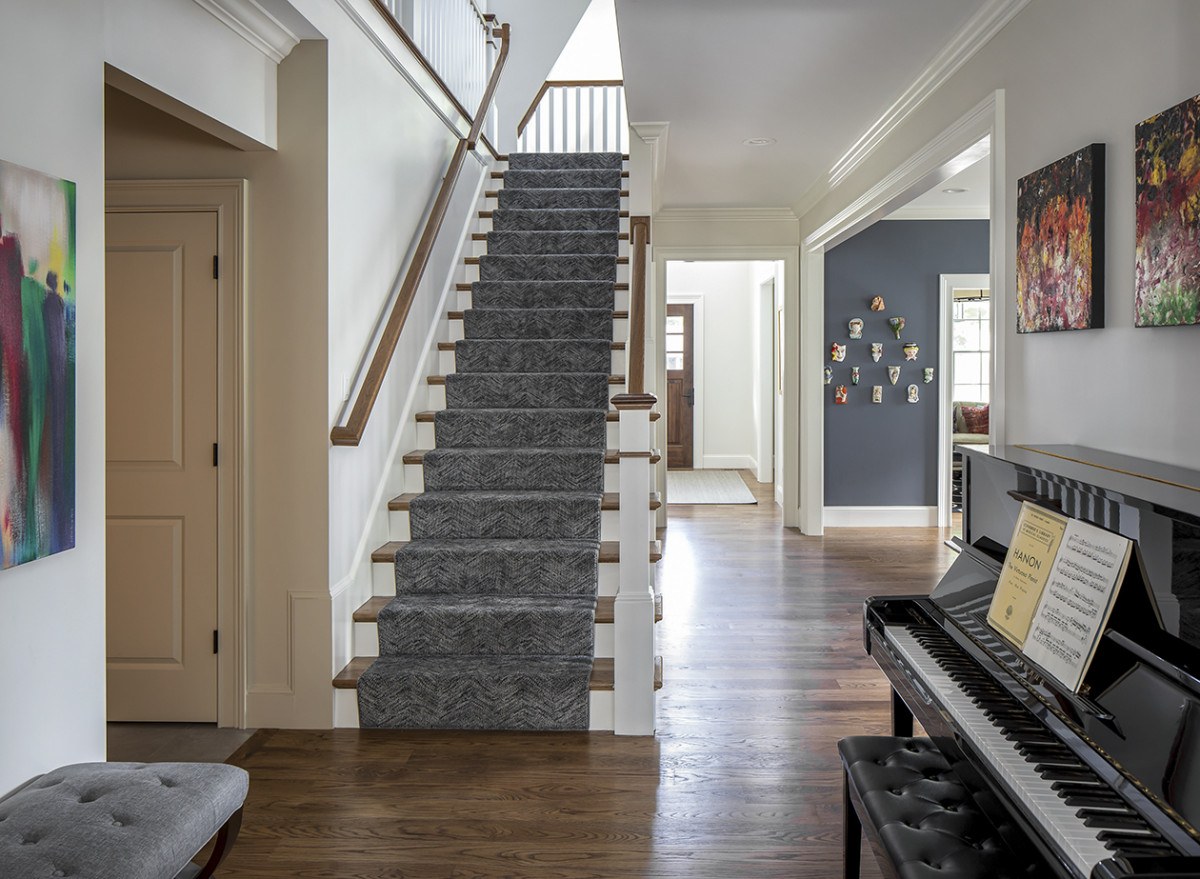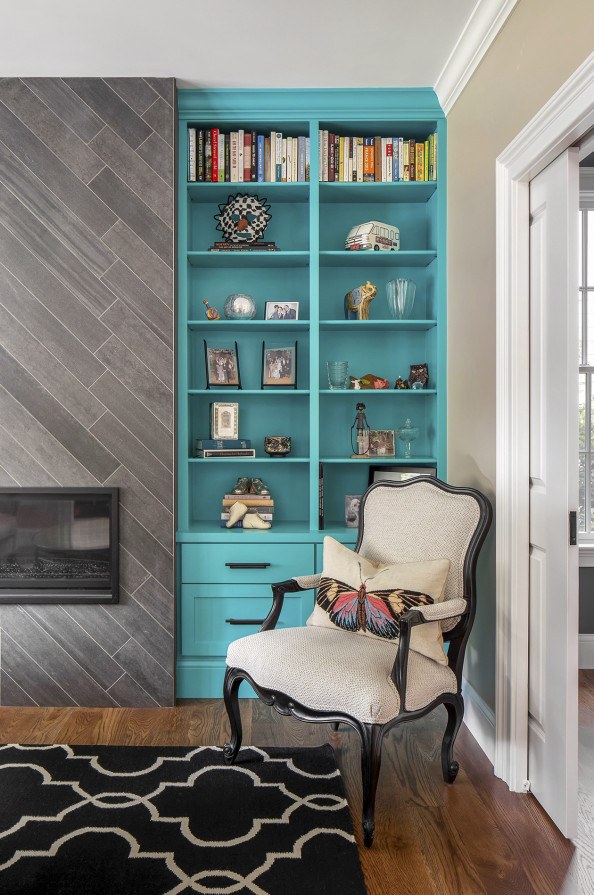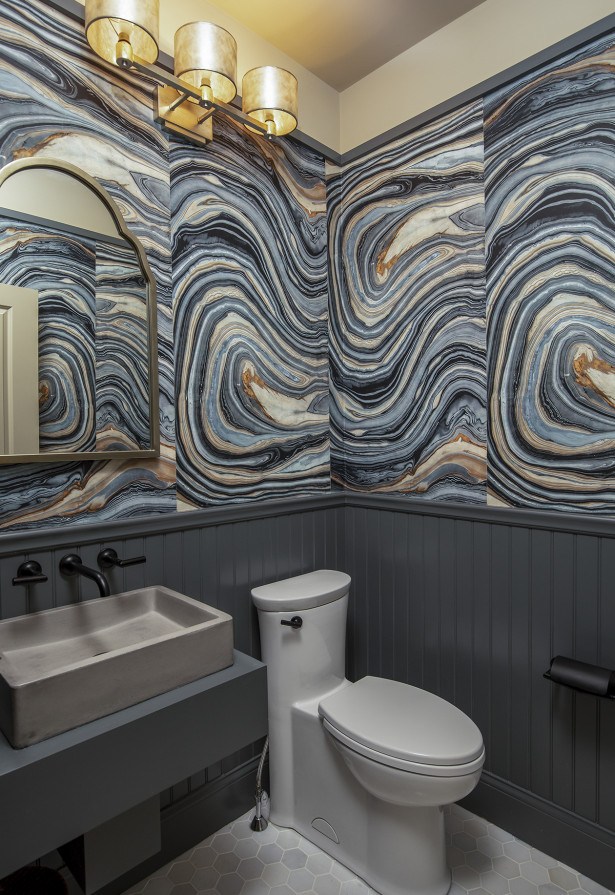 New Dutch colonial
"This project was a new construction home for clients that had previously lived across the street," says Roth. "They had an opportunity to stay in their same neighborhood and build the home of their dreams." Hawthorn custom sourced the reclaimed beams in the family room and the antique corbels, incorporating custom features that showcased the clients' personality and style, such as teal built-ins, custom wallpaper, and a sliding barn door to the pantry.
---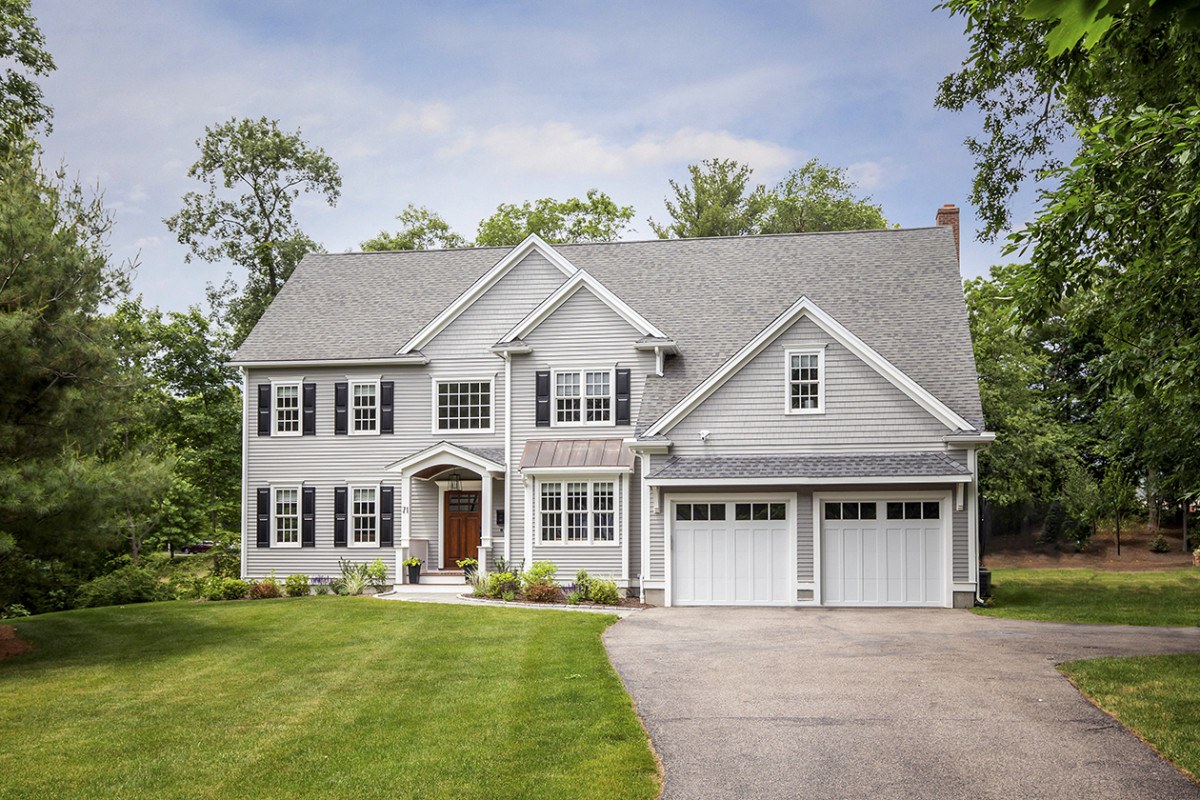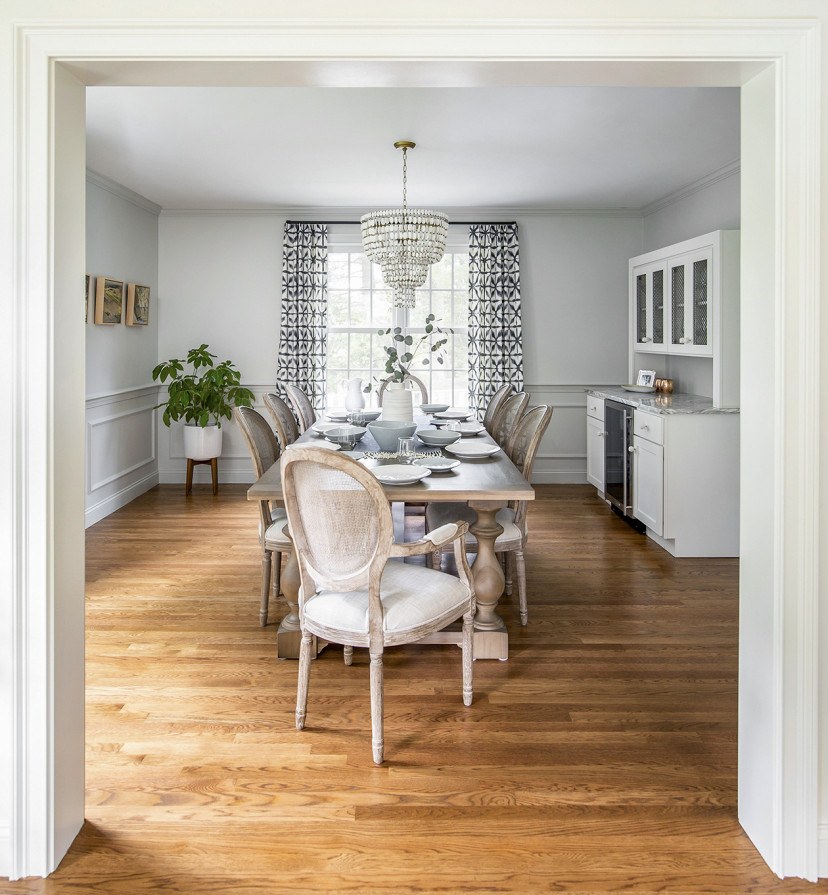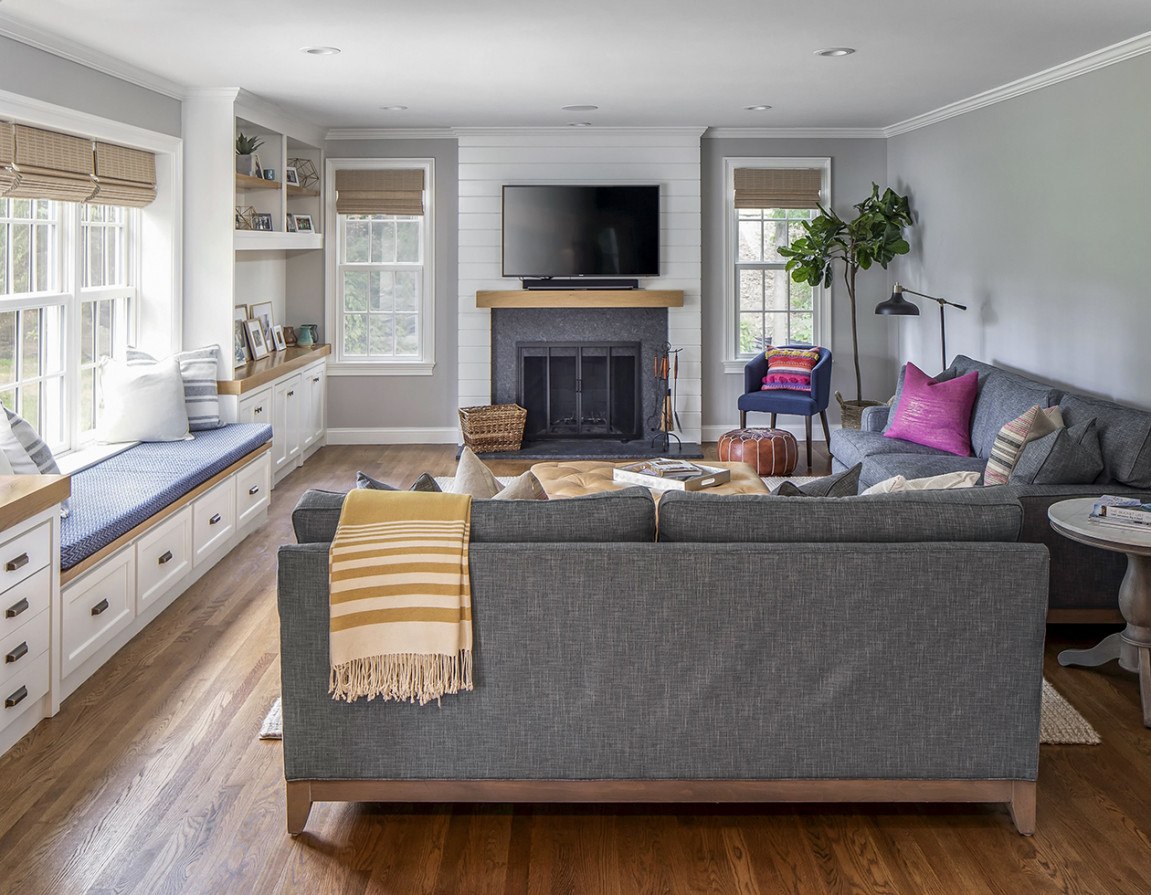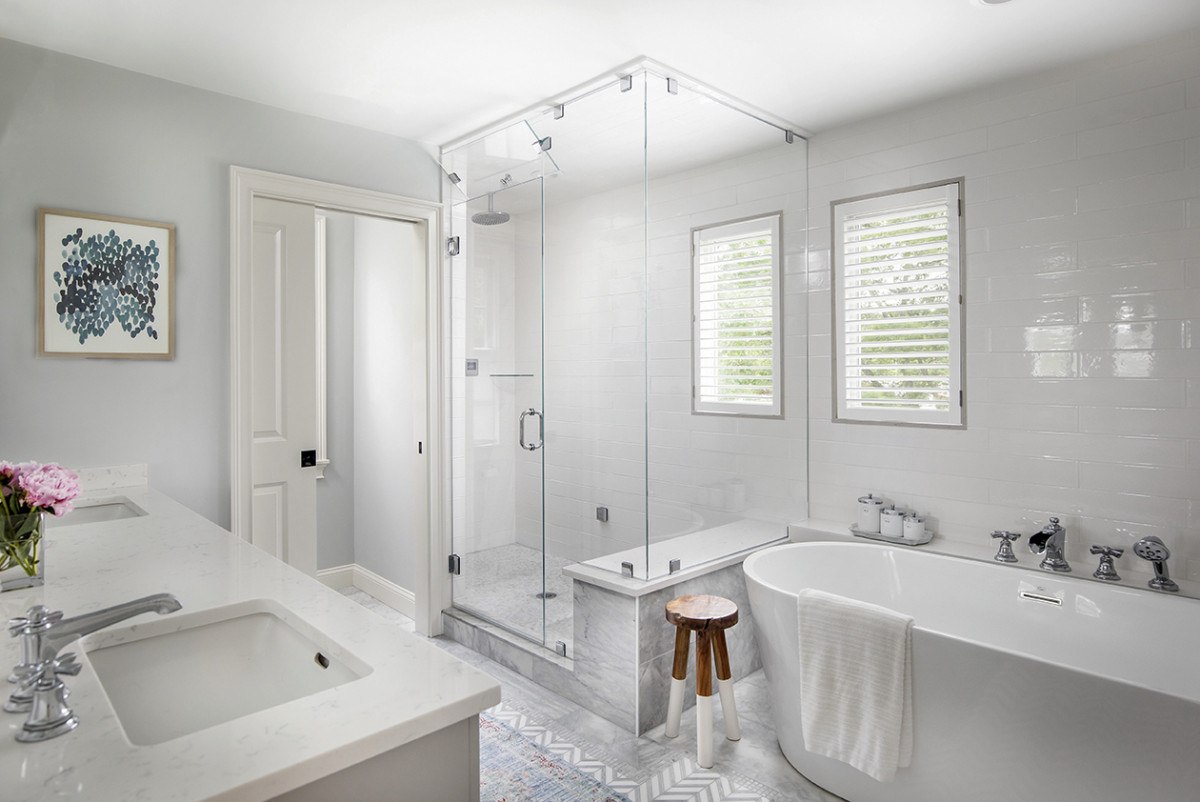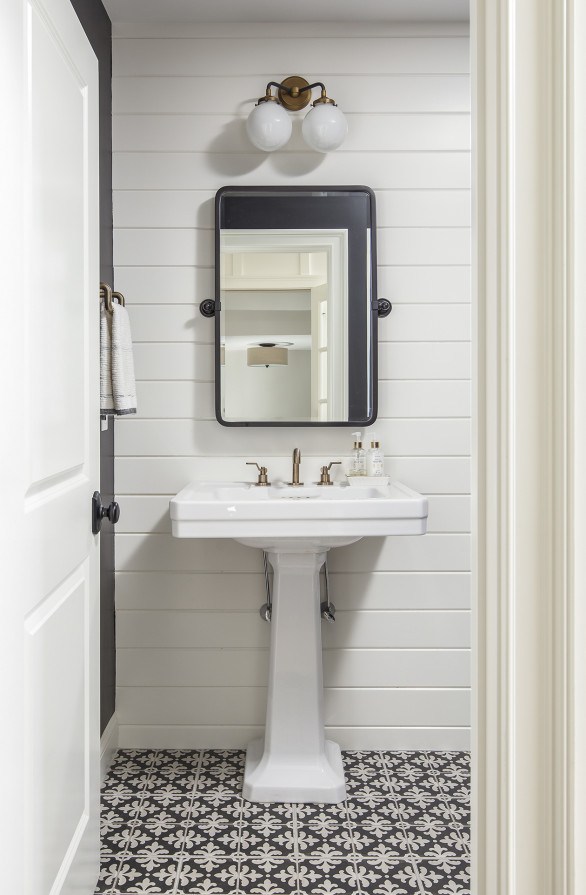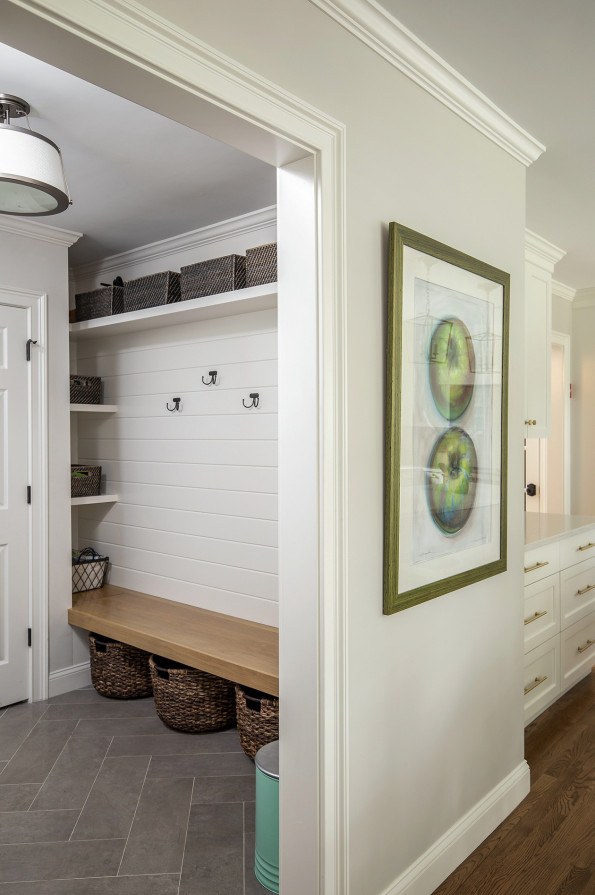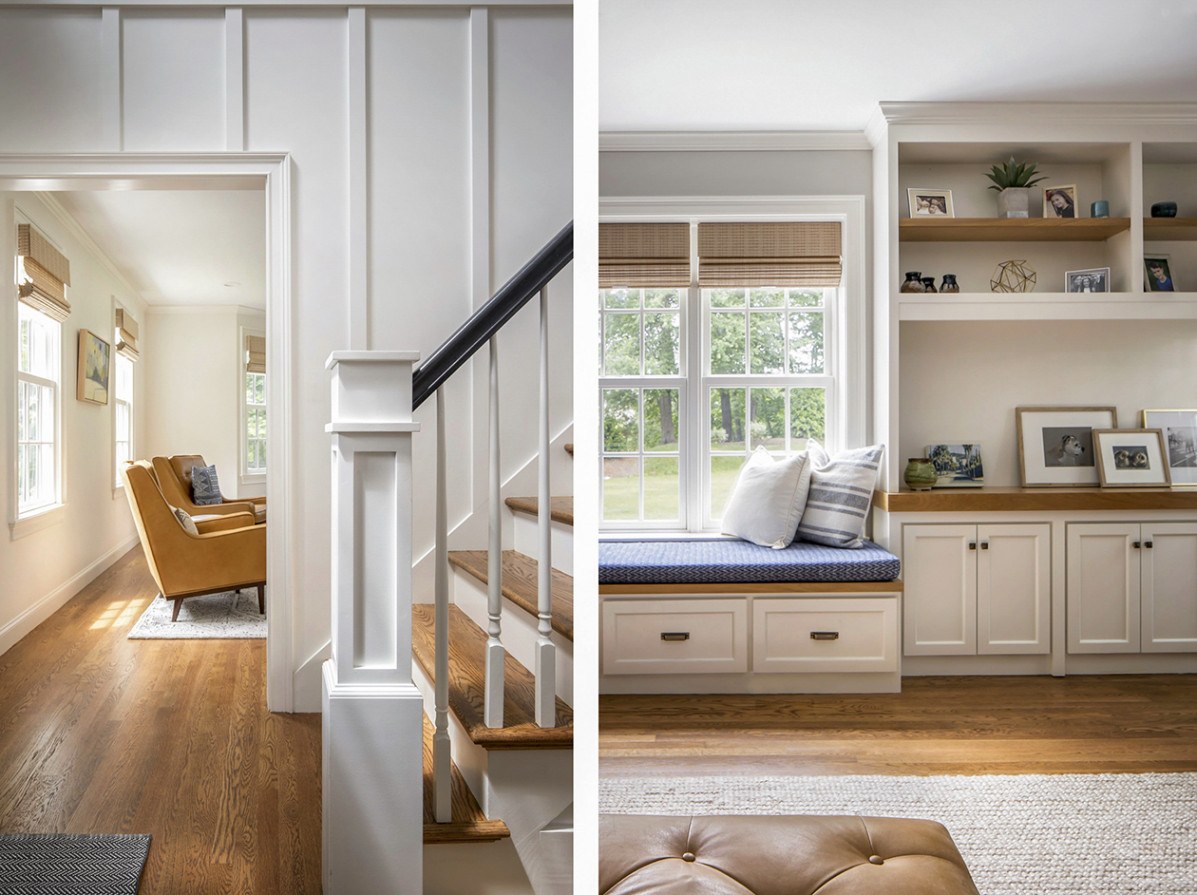 Aughts renovation
"This house was a recently constructed home from 2004 (by another builder), but it lacked a personality," says McDonnell. "We completely renovated the home within the existing footprint." The renovations included a new kitchen, reworking the existing powder room and mudroom to take better advantage of the space, reconfiguring the master bath for better flow, and updating the look of the home with custom touches, including everything from lighting and hardware to built-ins. "We also gave the exterior a face-lift by repainting the house and adding a copper outline to the roof and the front portico," he adds.
---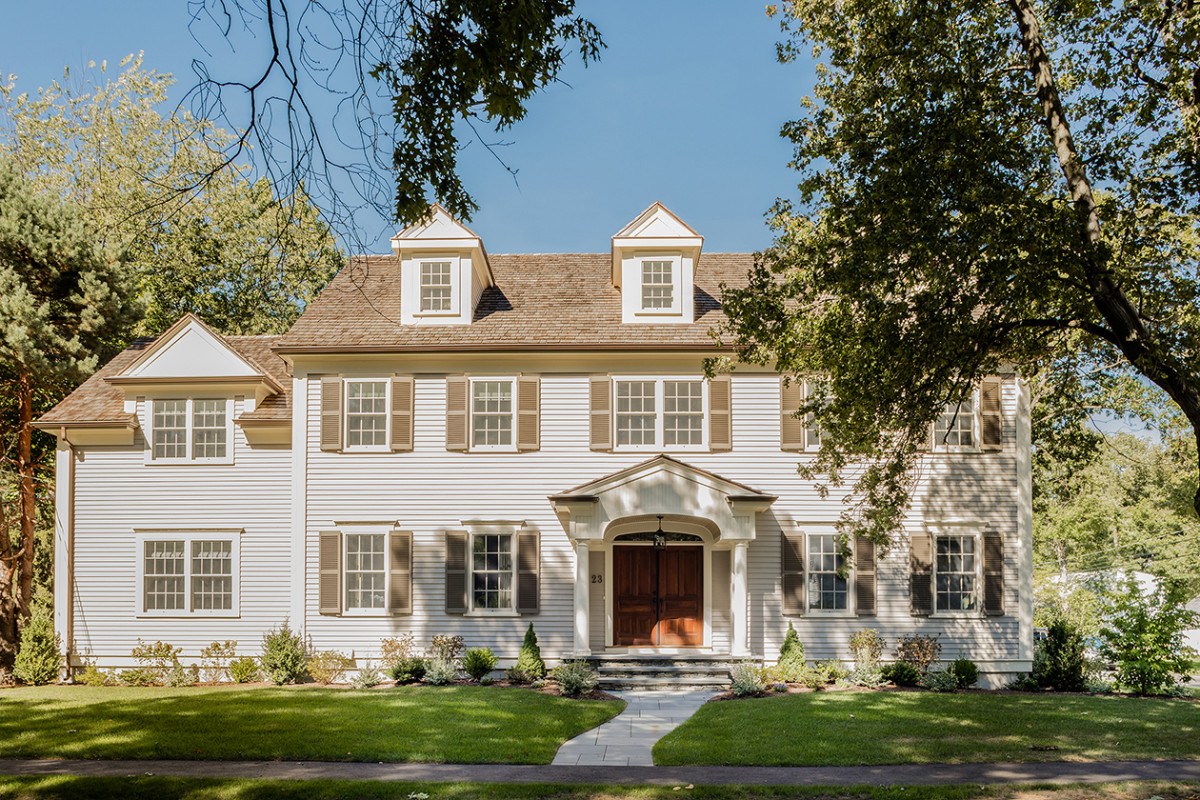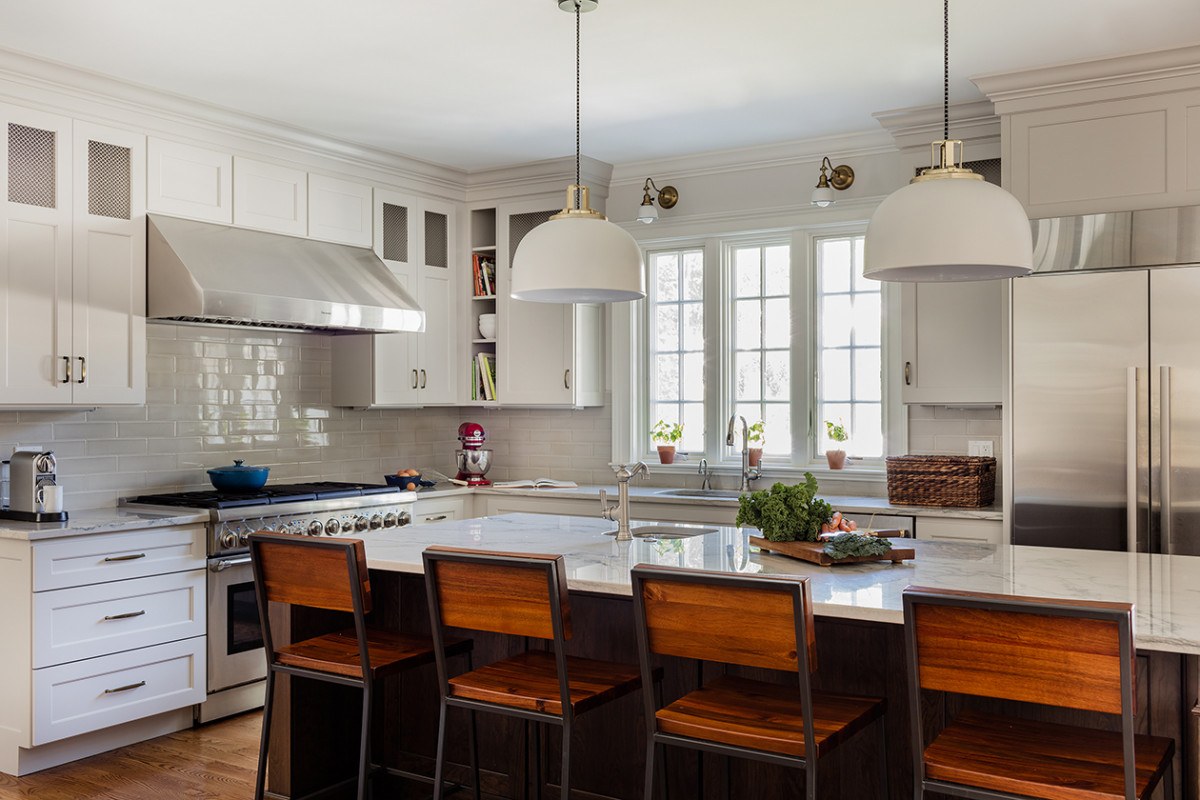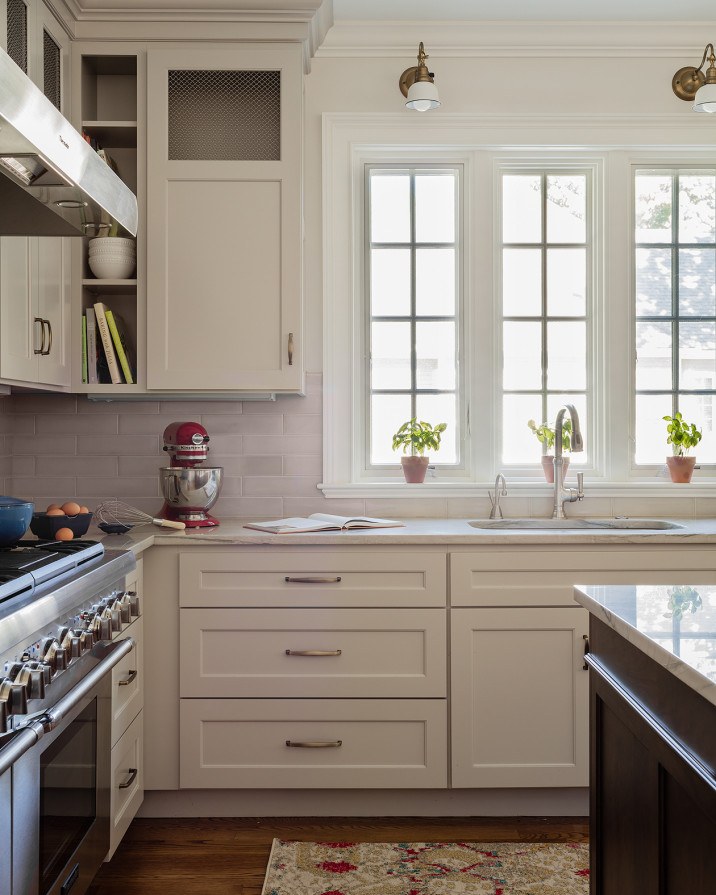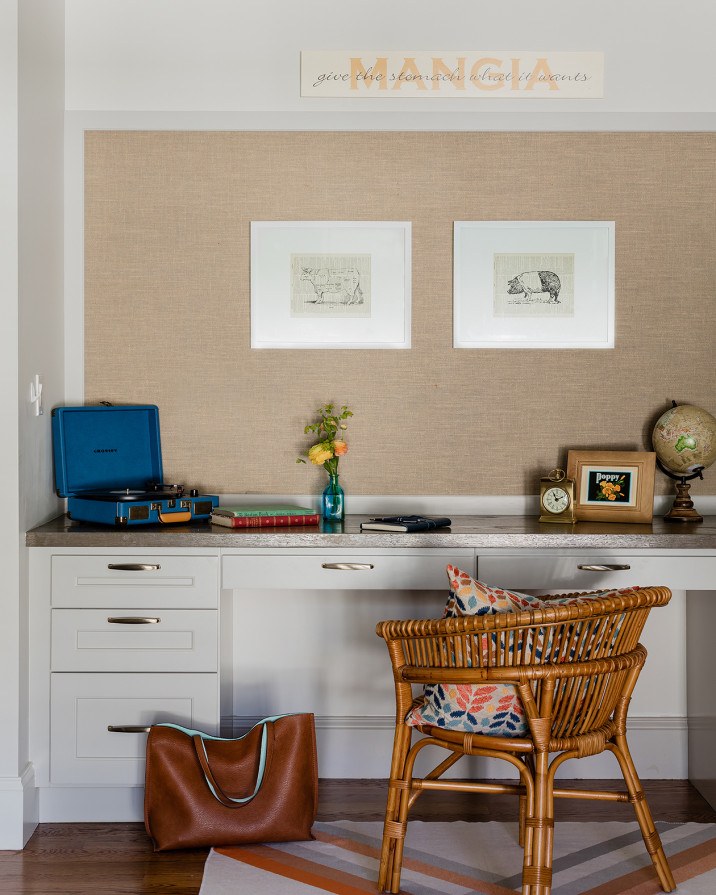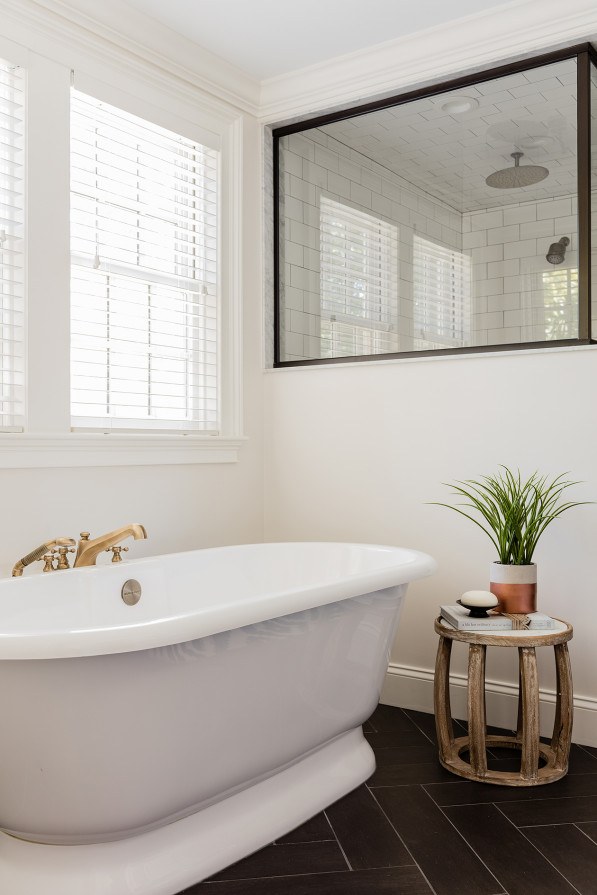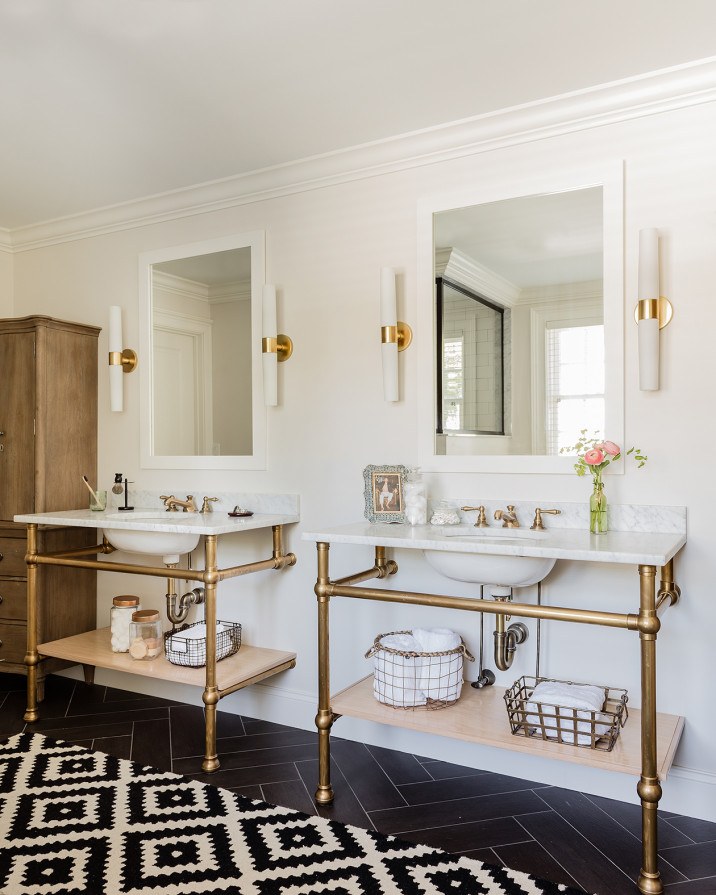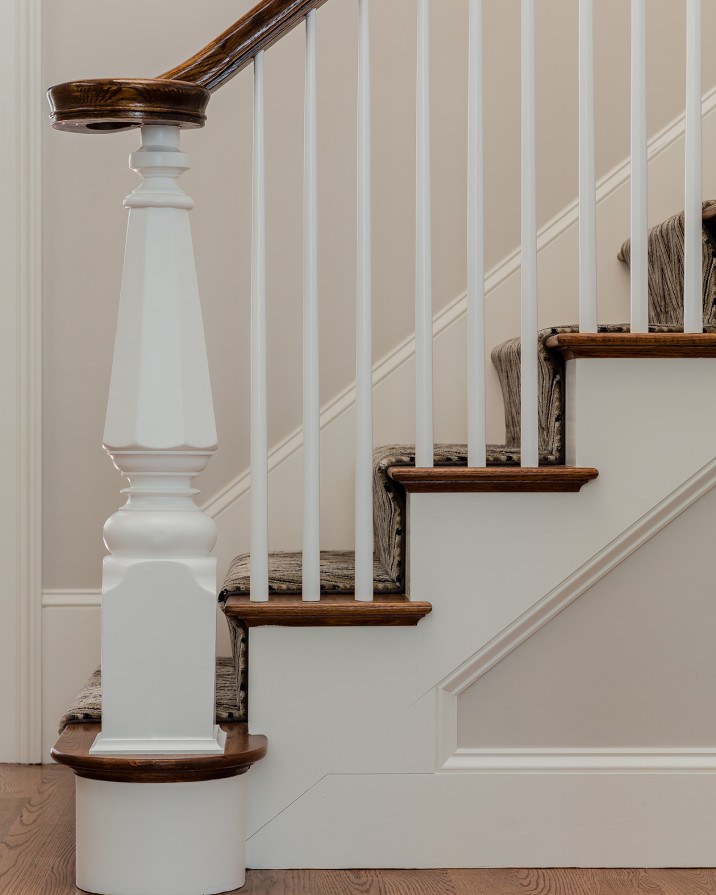 Classic colonial
Featured in the style watch section of the Boston Globe Magazine, this project featured a large central kitchen with adjacent breakfast area and custom shelving, plus a master bath with the brass leg vanity and soaking tub. The team was also able to repurpose antique pieces like the main stair newel post. "This was a rare opportunity to create a new construction home that looks like it is a period piece of architecture," says Jessica Chabot, Hawthorn's vice president of business development and design.
---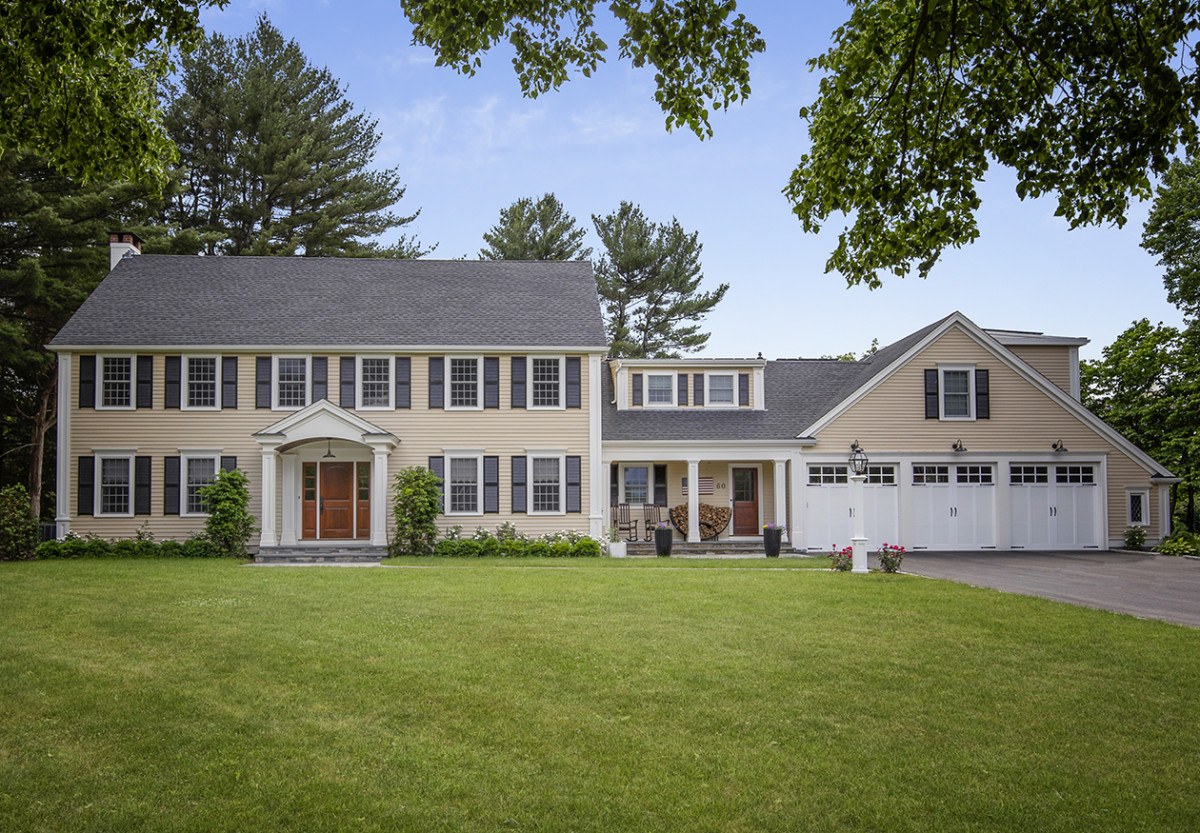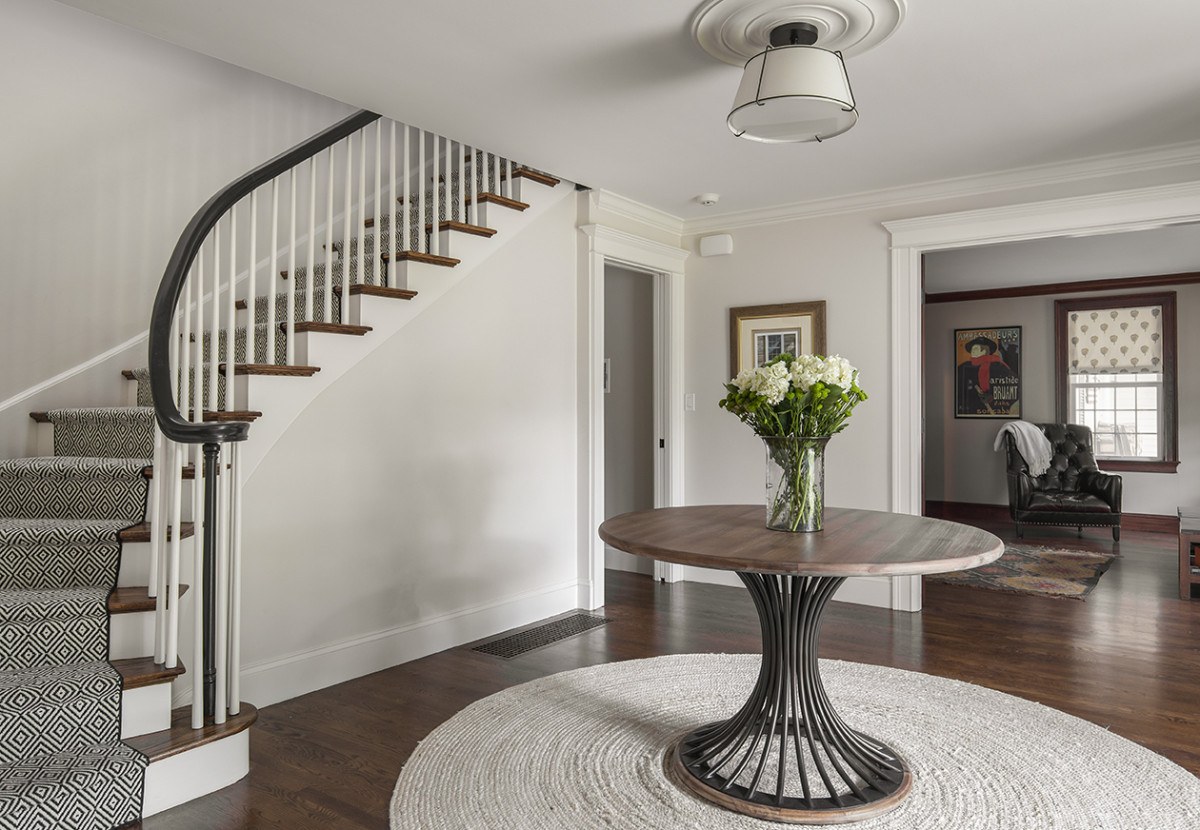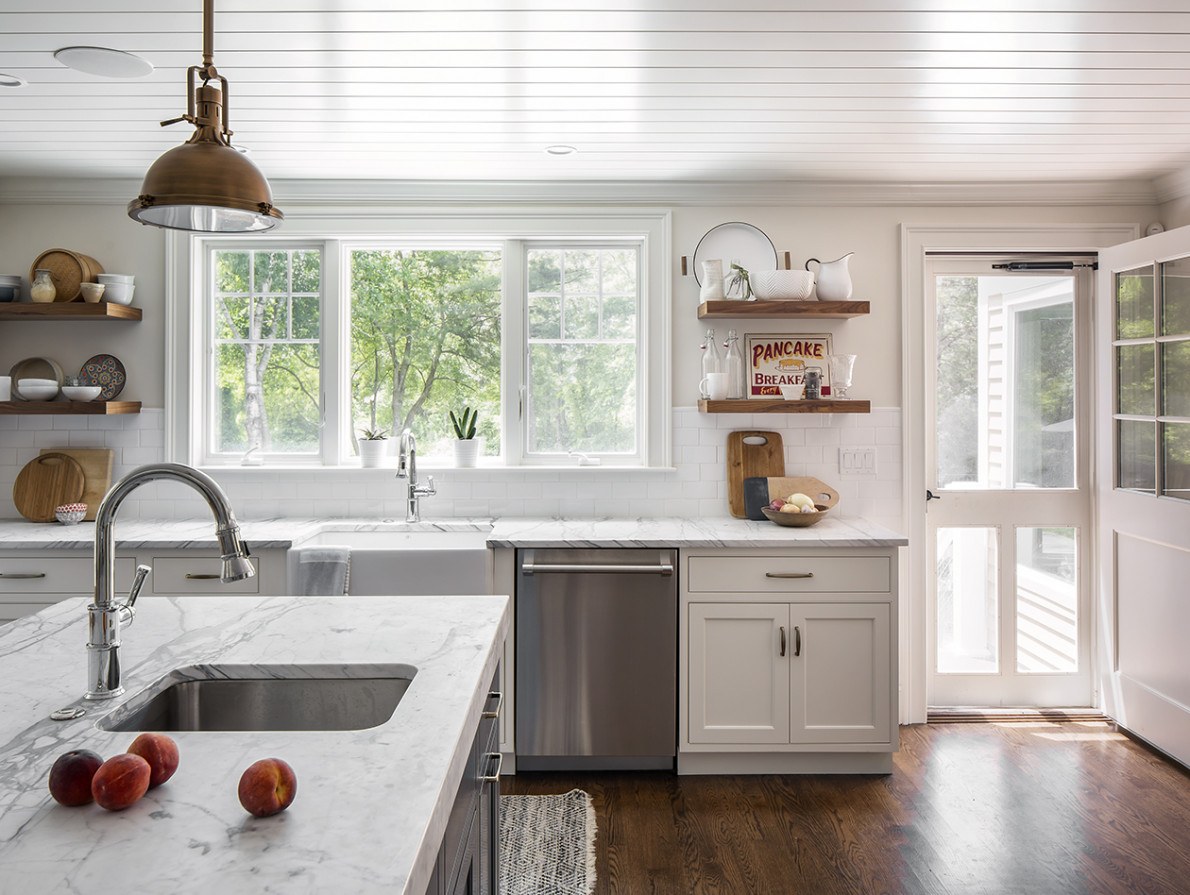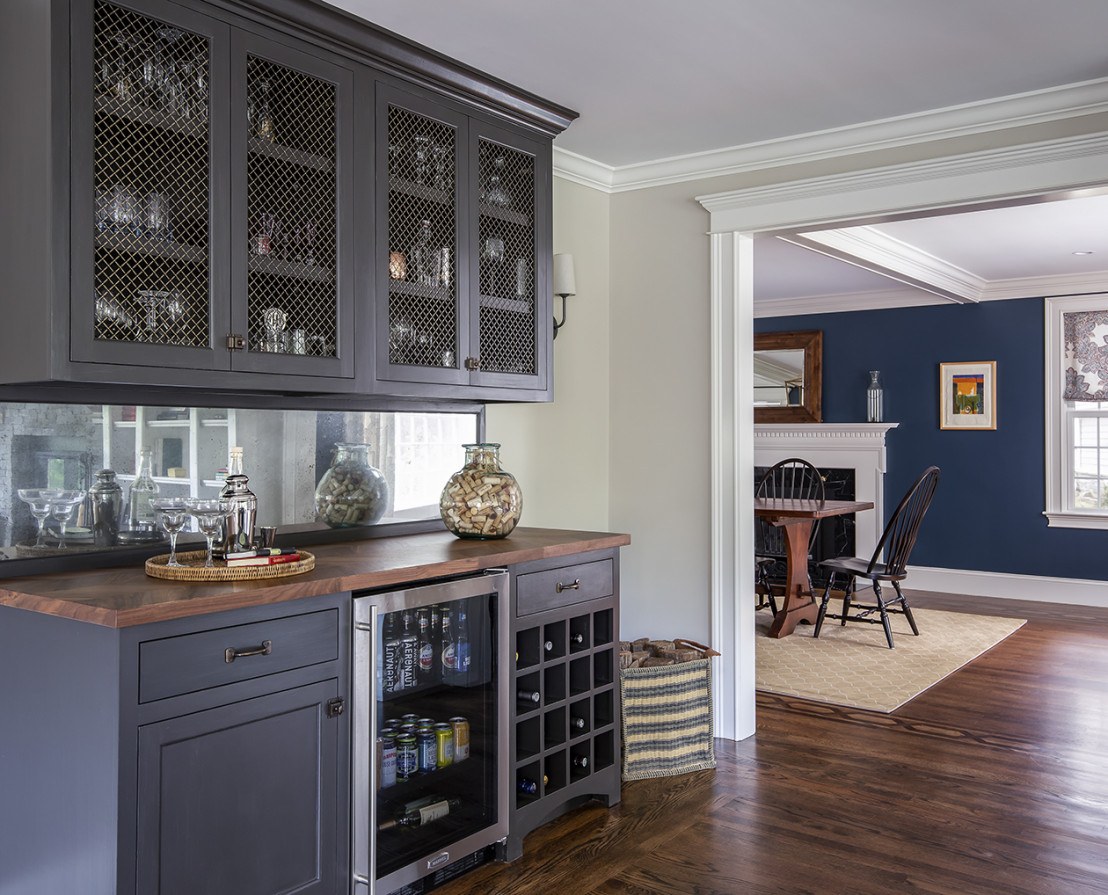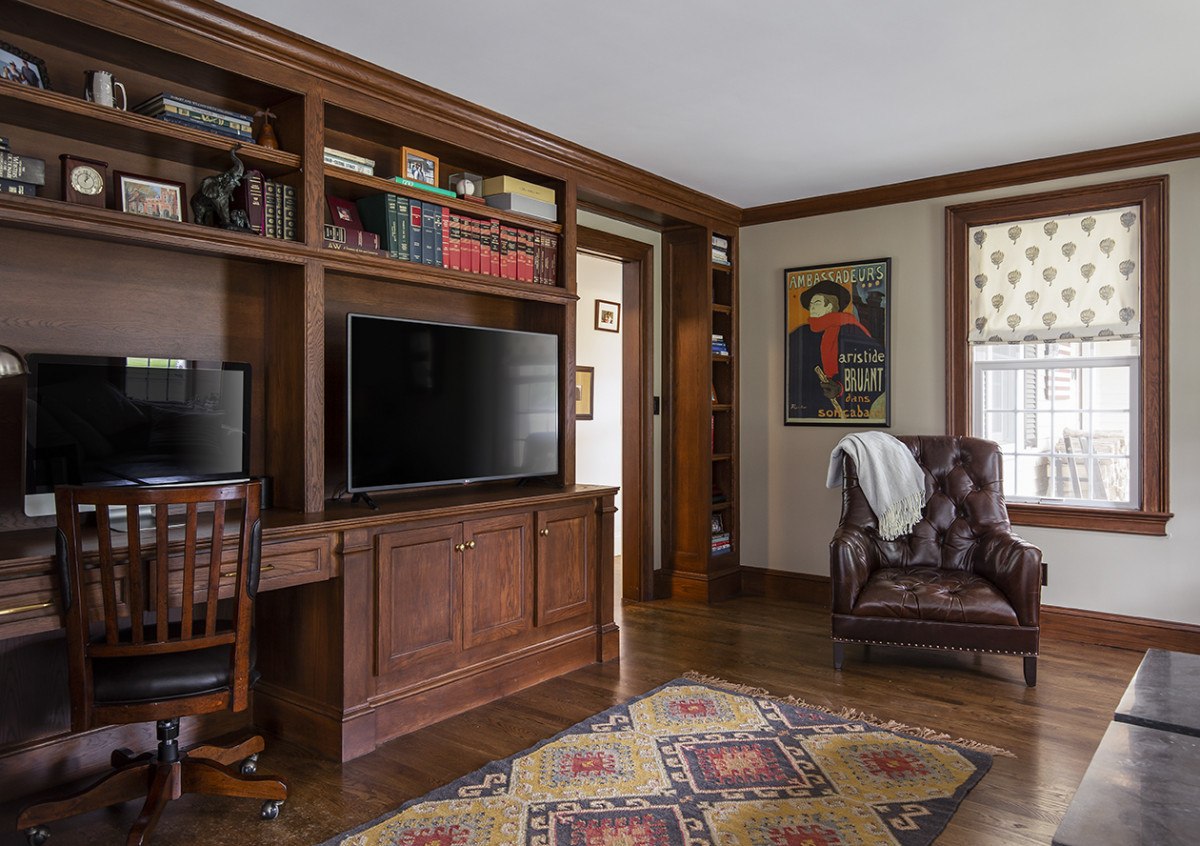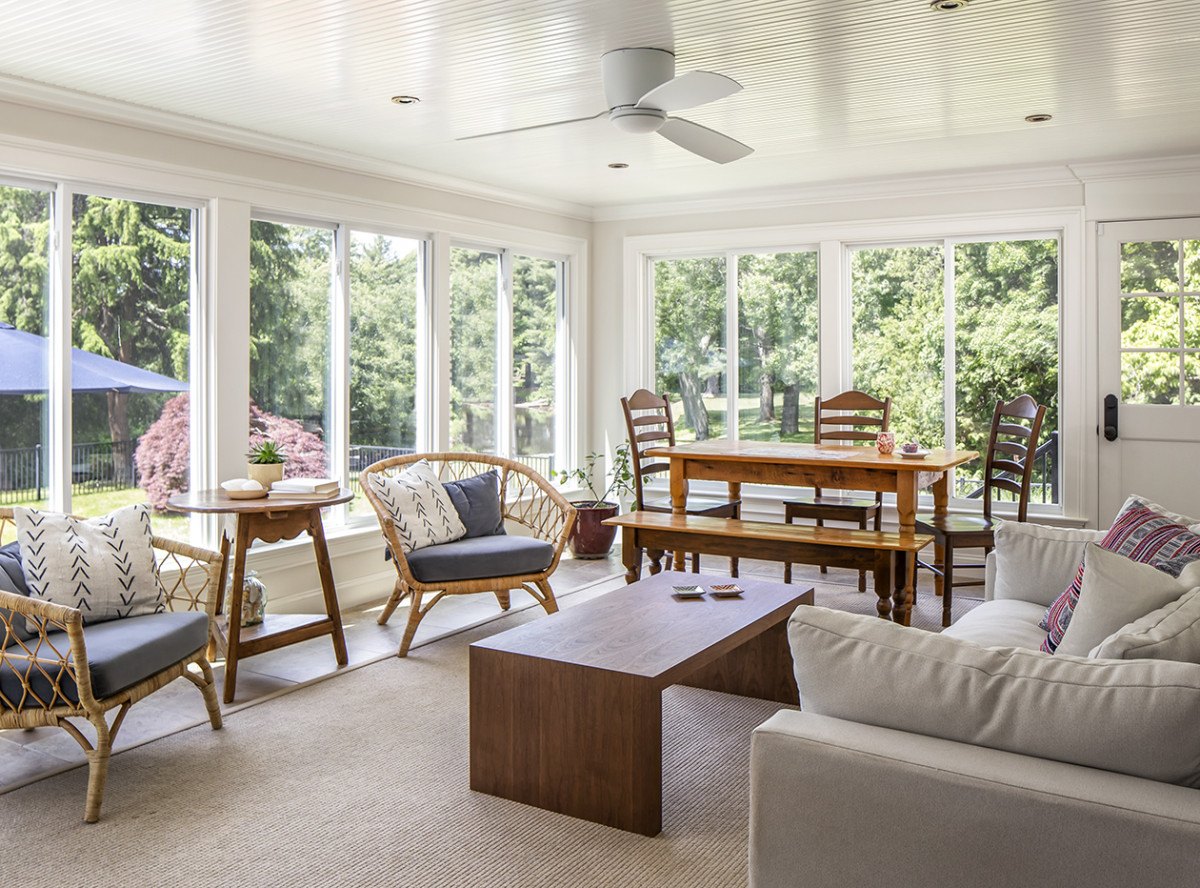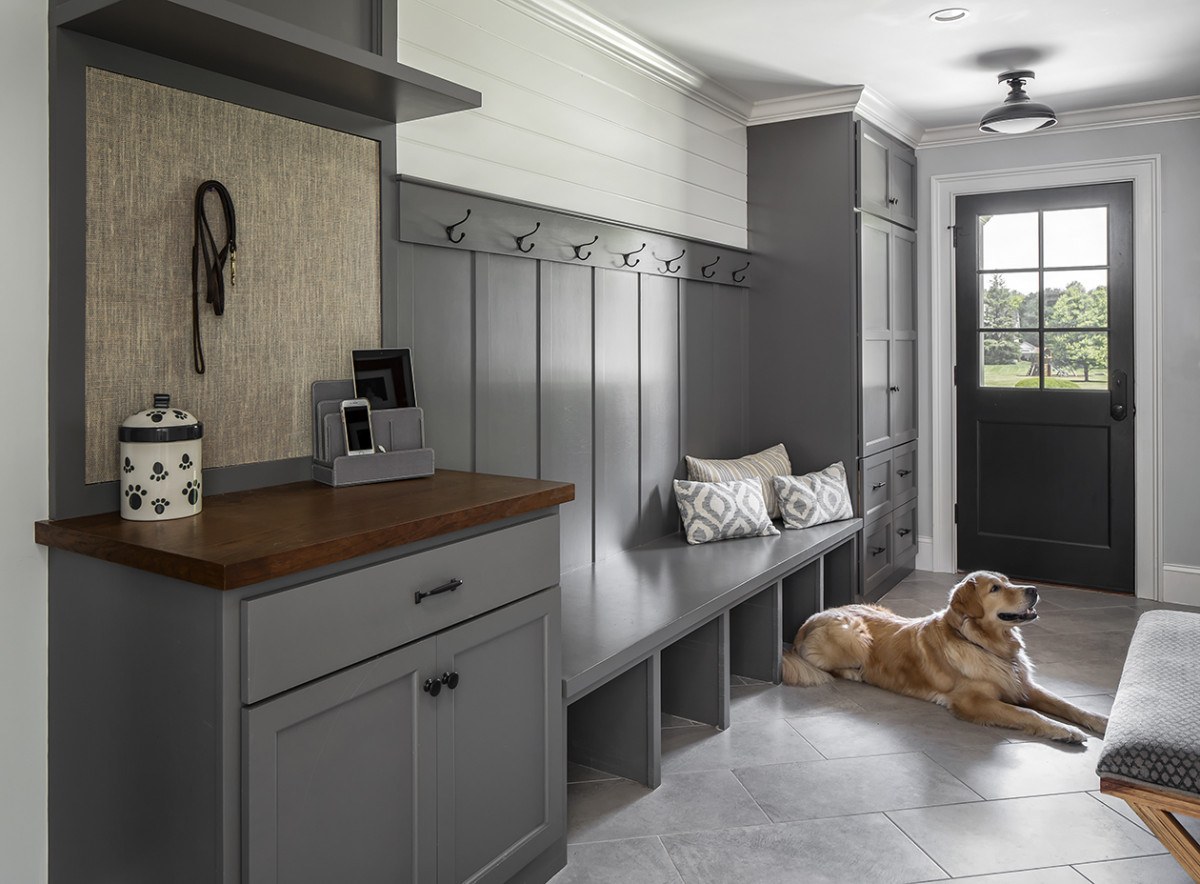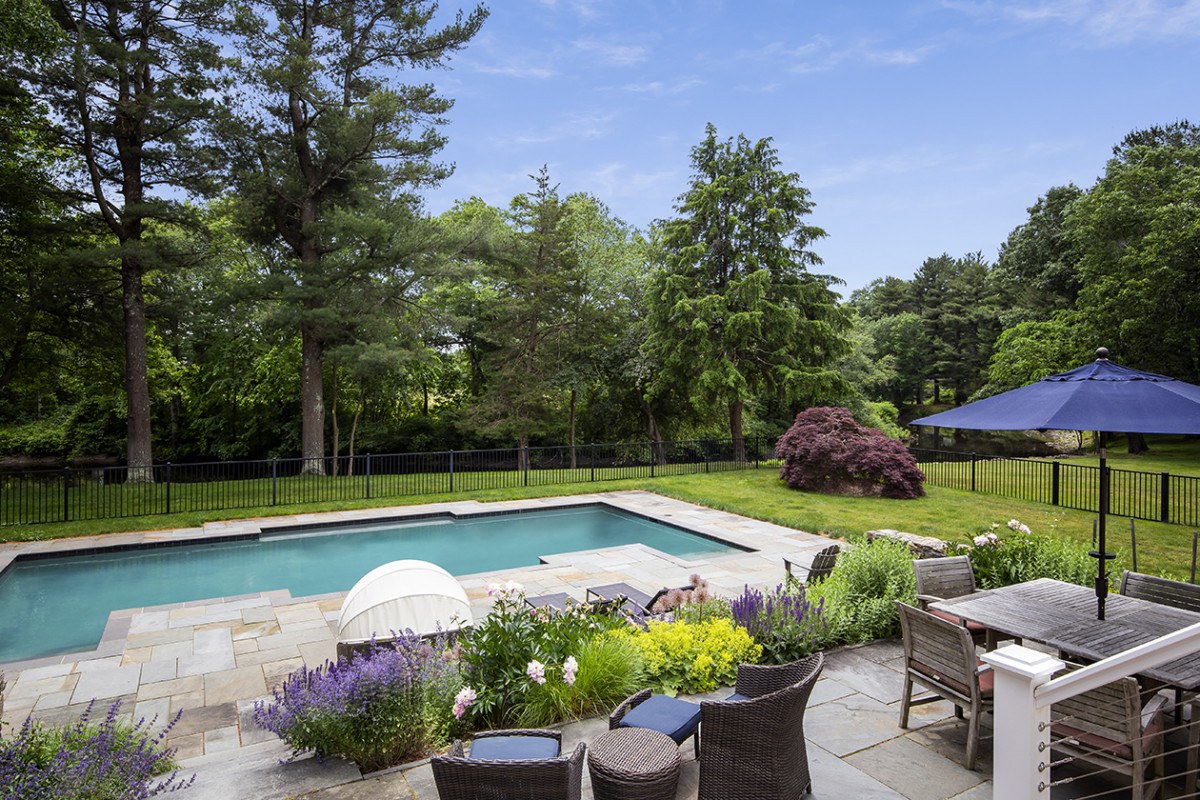 Riverside renovation
Bordering the Charles River, the team renovated the entire home, working closely with the clients to open the existing space and create a flow from room to room that accentuated the gorgeous view. "The renovation of this home was a story of the perfect location, but a not perfect house," says McDonnell. "We custom matched the den built-ins to the clients' previous home. In addition, the beautiful new kitchen features a three-inch thick Carrara marble island top and custom cabinetry." The most unforgettable feature is the resort quality in-ground pool and spa, enhancing the tranquil setting and mature landscaping.
---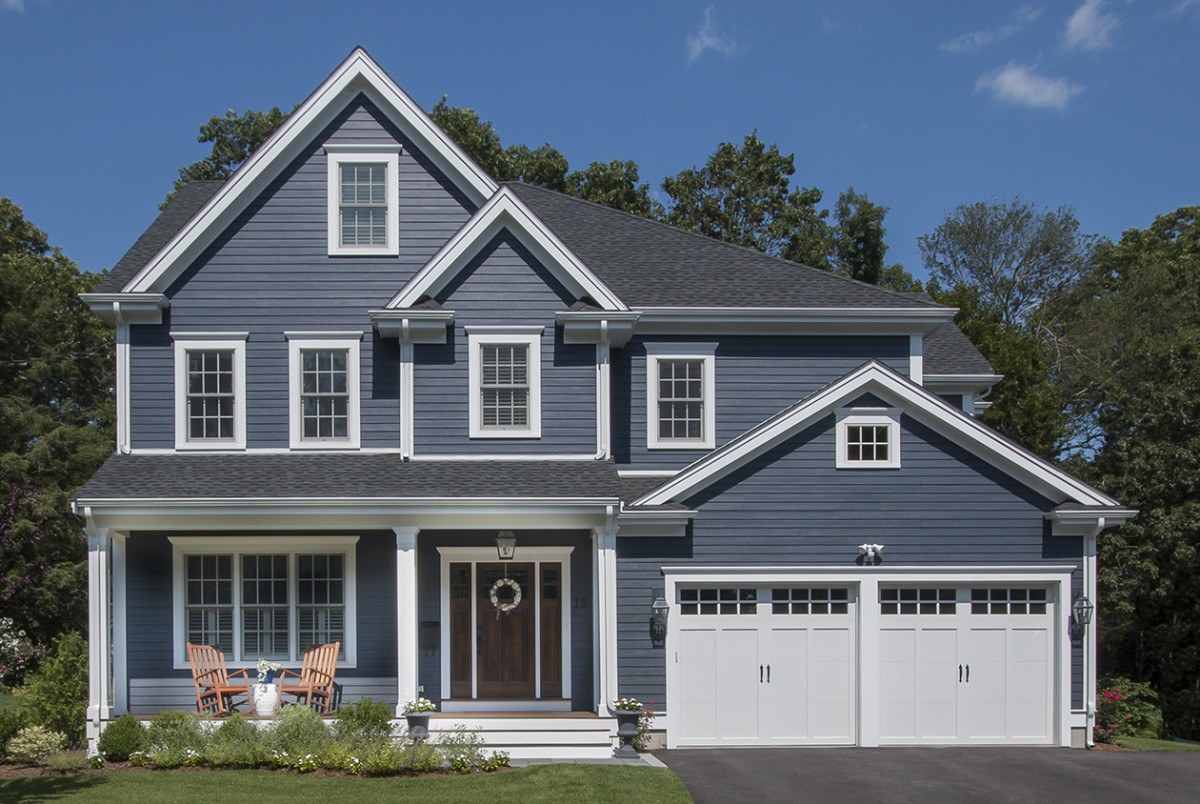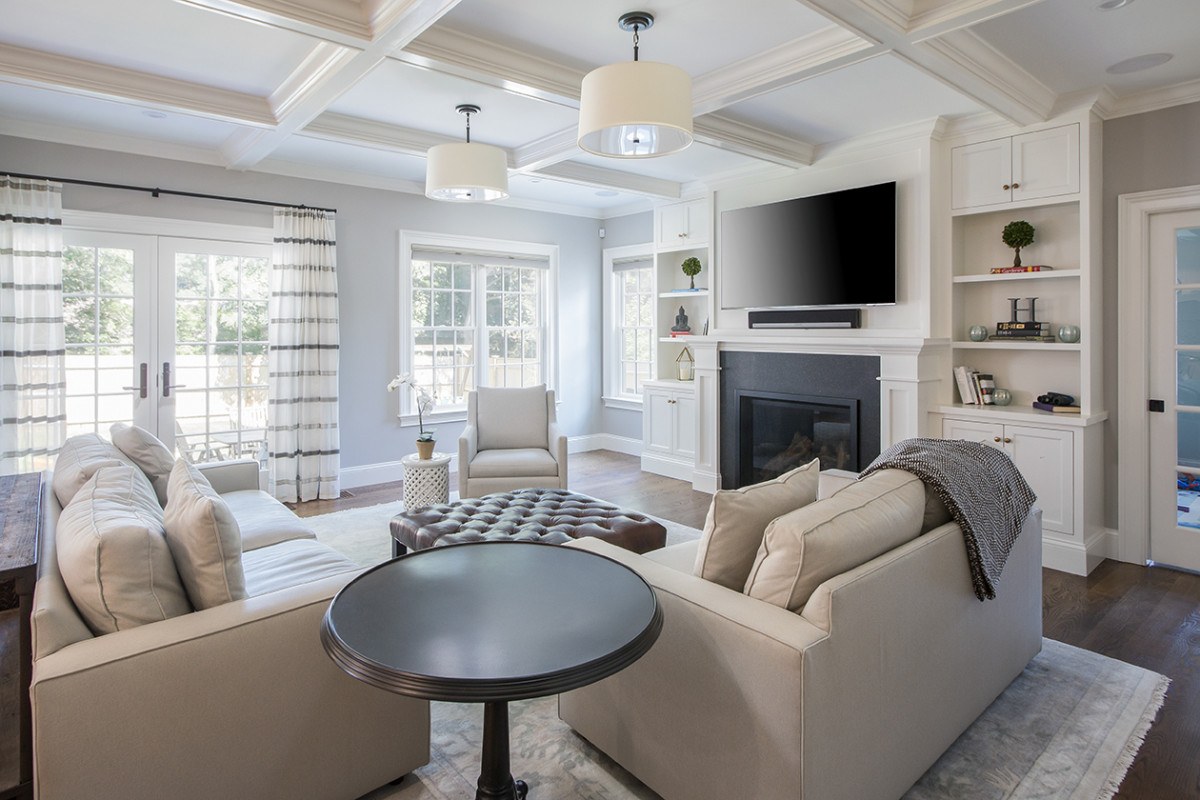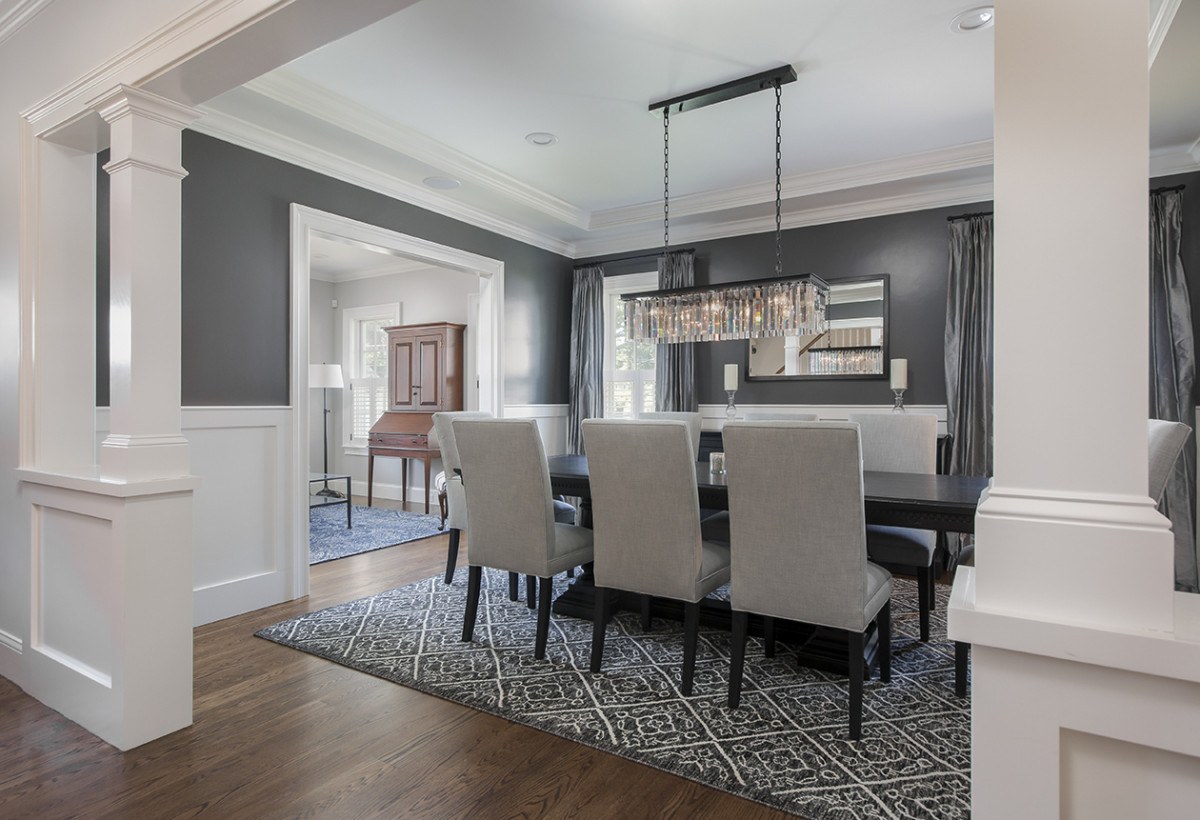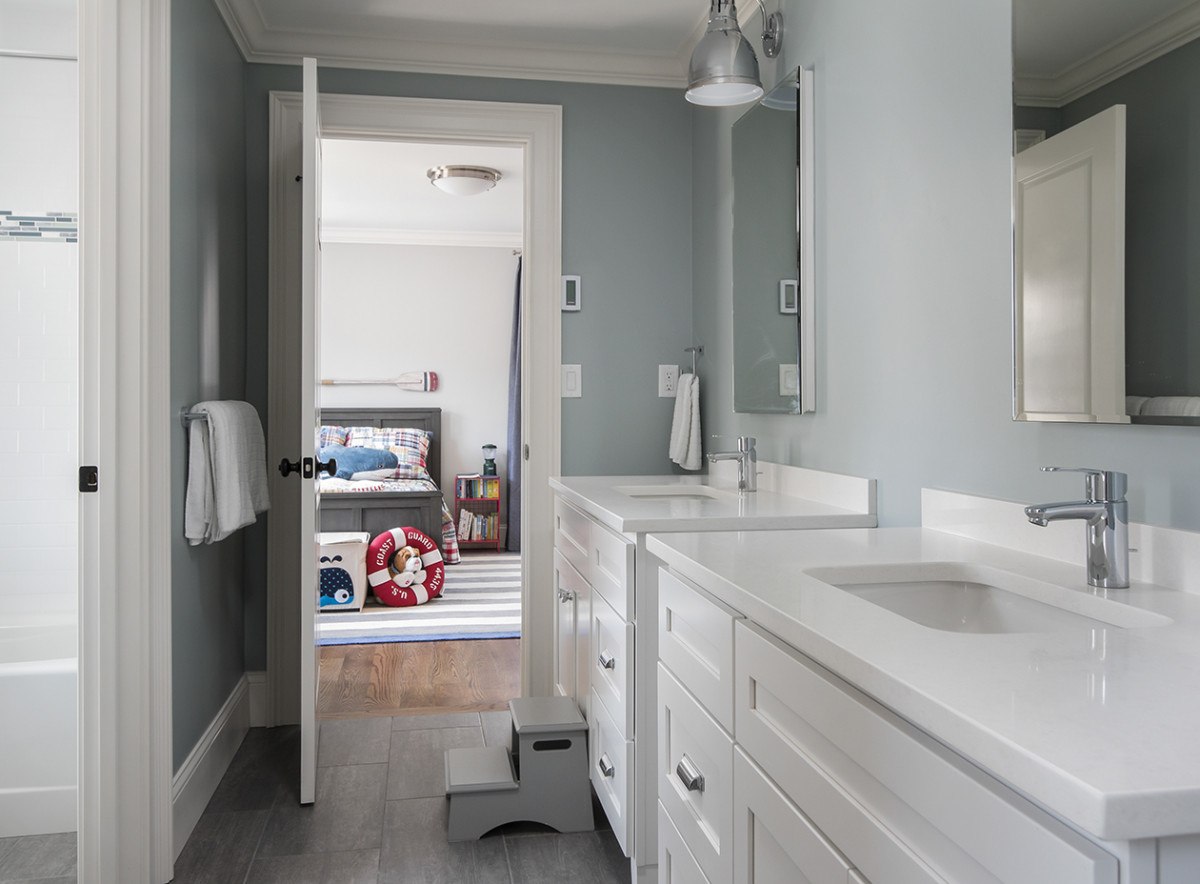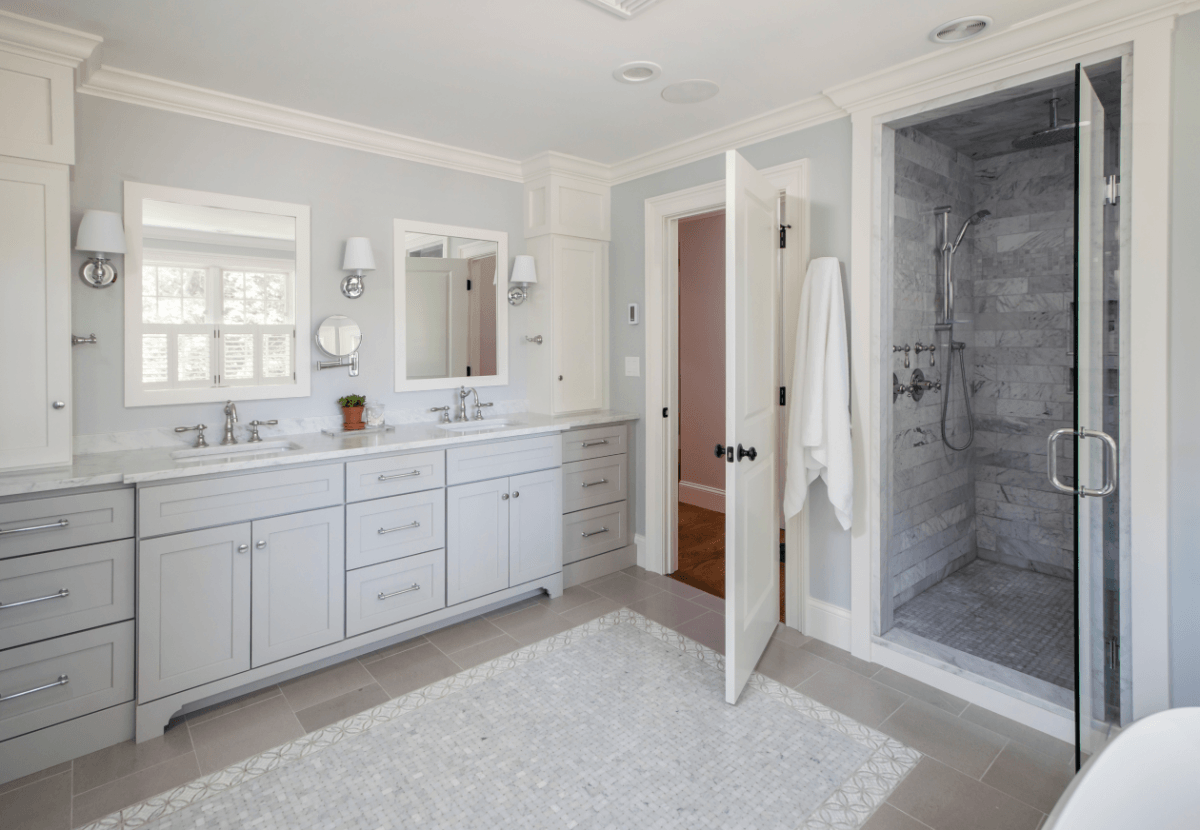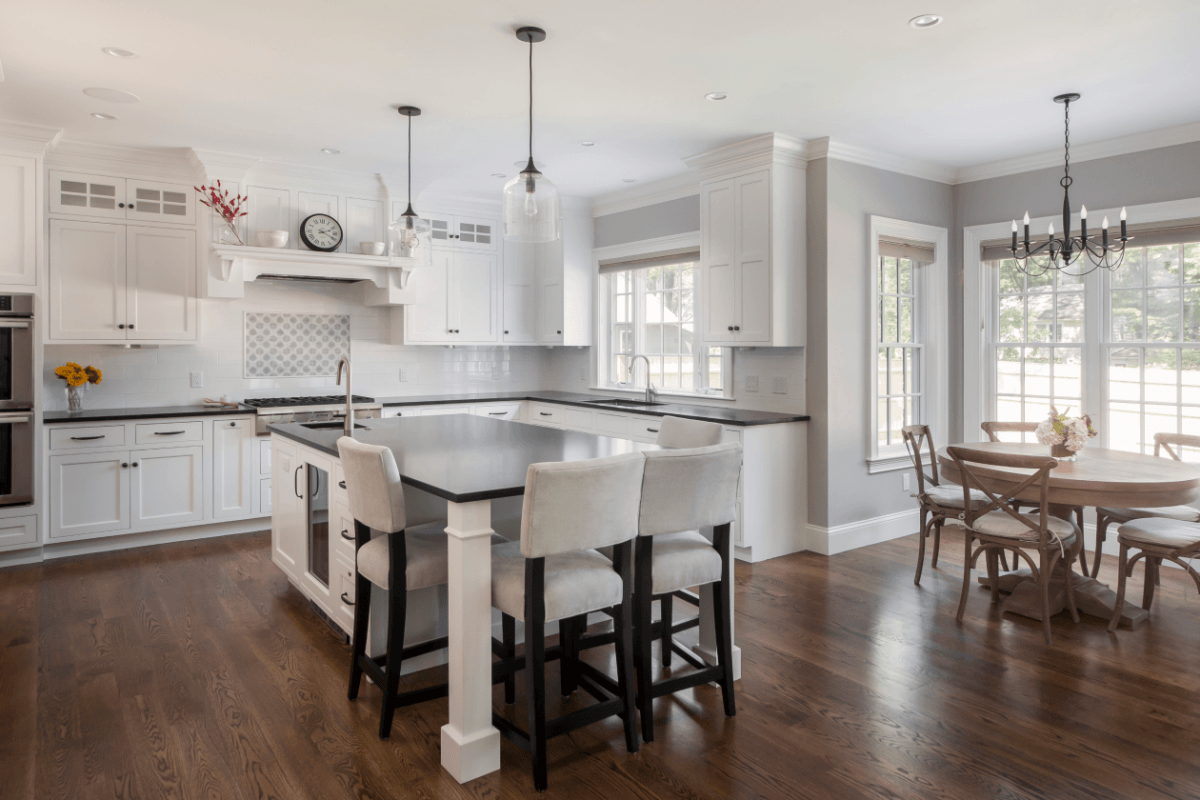 Transitional home
Chabot says this new construction home was built for a young family transitioning from their starter home to their forever home. Featuring four finished floors, a custom designed kitchen, and extensive millwork throughout, the Hawthorn team was deeply involved with interior decorating. "We helped the client choose furnishings and features to really make the home feel warm, which can be challenging with new construction," says Chabot.
---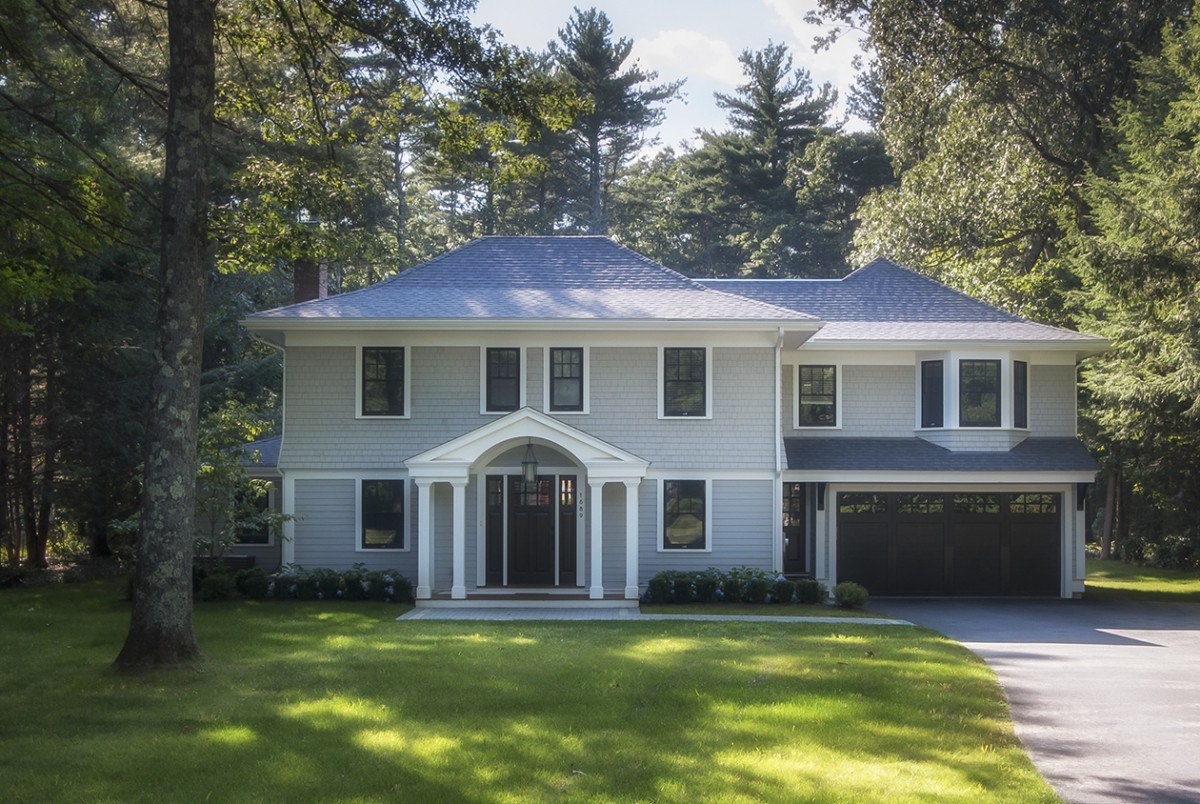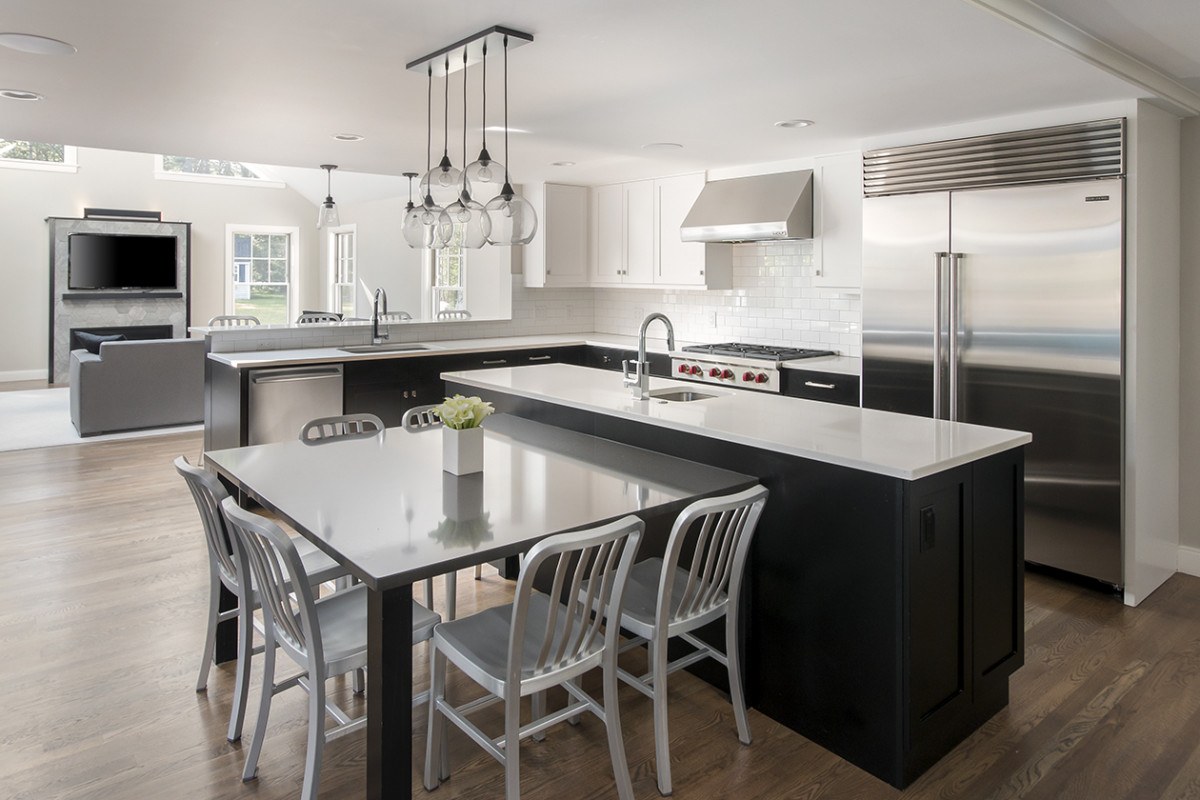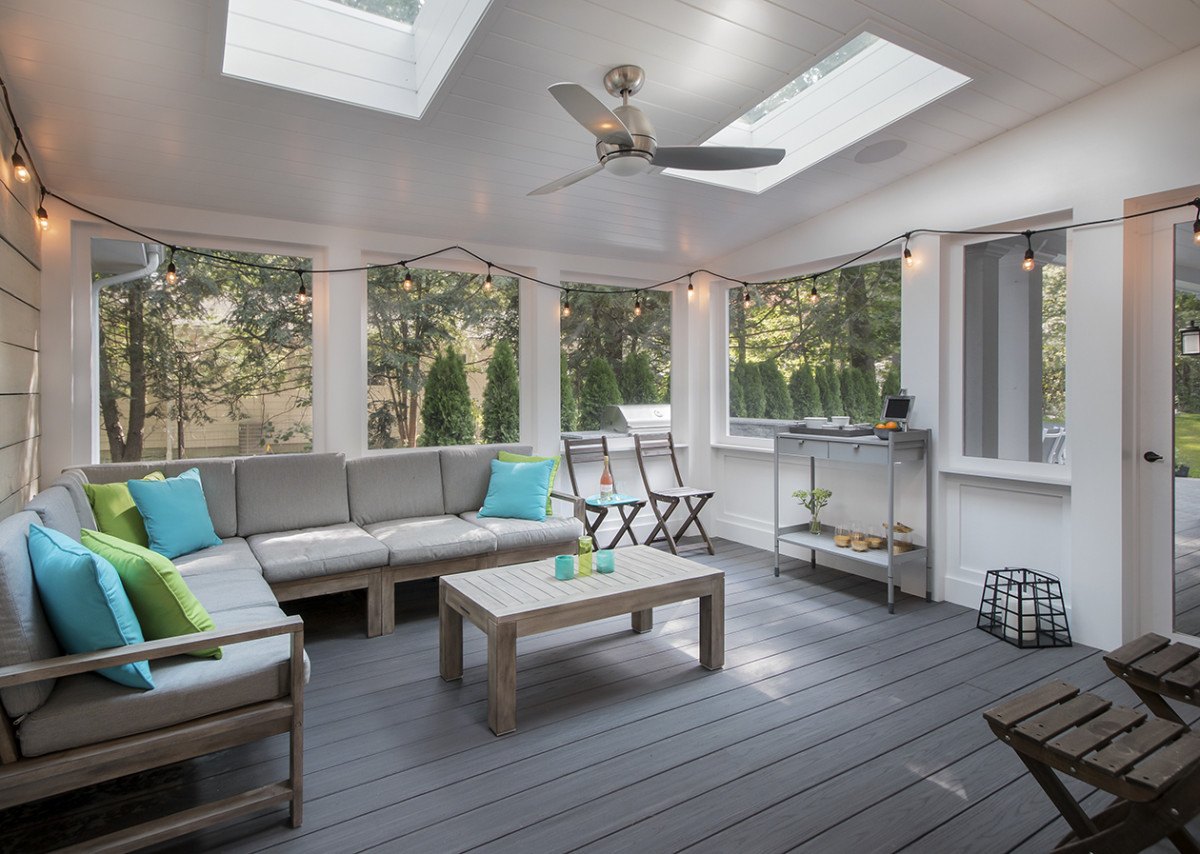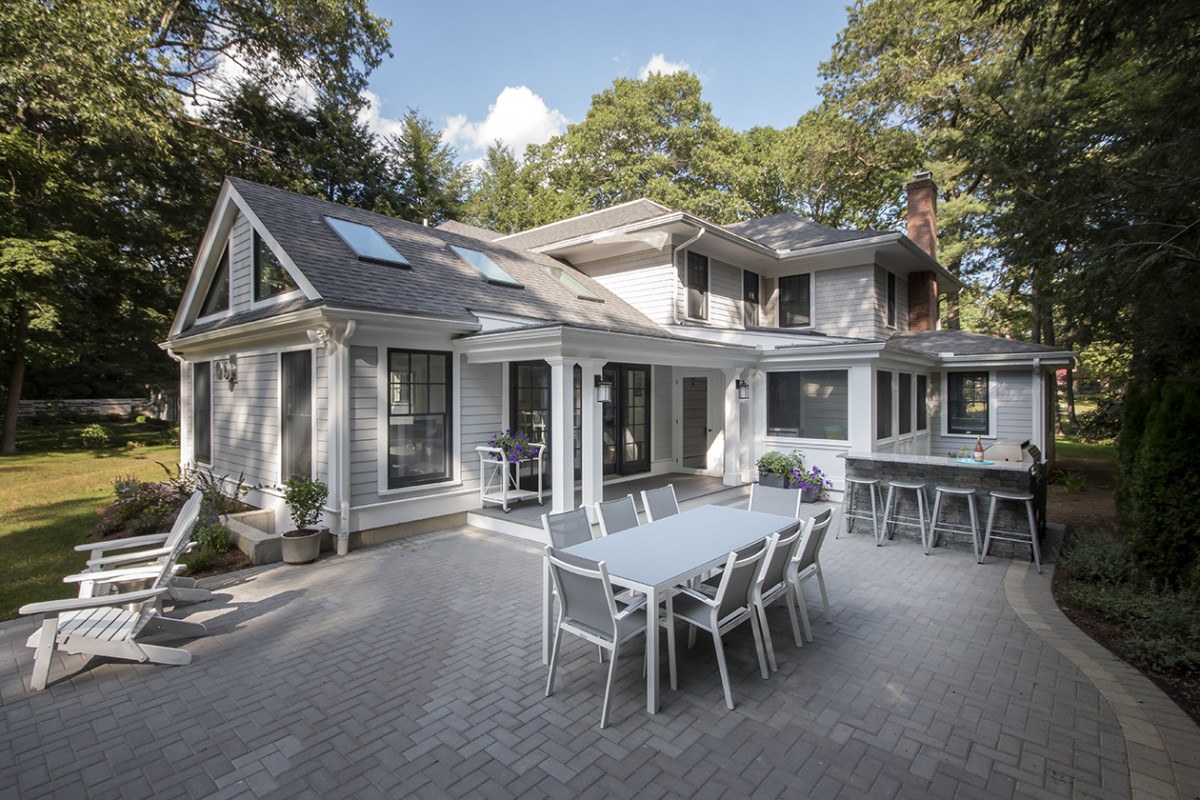 Custom colonial renovation
This project was a complete renovation and large addition to an existing colonial home. Roth says his clients had a more modern aesthetic than their existing home portrayed and they wanted to add space and make it more their style. "We added a large family room, new attached garage, and mudroom, as well as a new master suite and guest bedroom," says Roth. "The property is secluded and perfect for entertaining with the attached screened porch, built-in grilling area, and spacious patio."
Hawthorn Builders has the expertise and vision to lead clients through the entire building process as true partners. Roth says they like to be involved as early as possible in the planning process. Whether working on the design or acting as a construction consultant with the client's architect or designer, Hawthorn emphasizes the team-oriented approach. They help determine feasibility and collaborate on developing and working together on the budget.
So, if you're thinking about starting over in a new construction or you need a major makeover for your current digs, you can trust Hawthorn Builders to be there every step of the way.
Hawthorn Builders is located at 97 Chapel Street, Suite 3, in Needham. For more information, visit hawthorn-builders.com, call 781-707-6564, or email admin@hawthornre.com.
This is a paid partnership between Hawthorn Builders and Boston Magazine's City/Studio
---